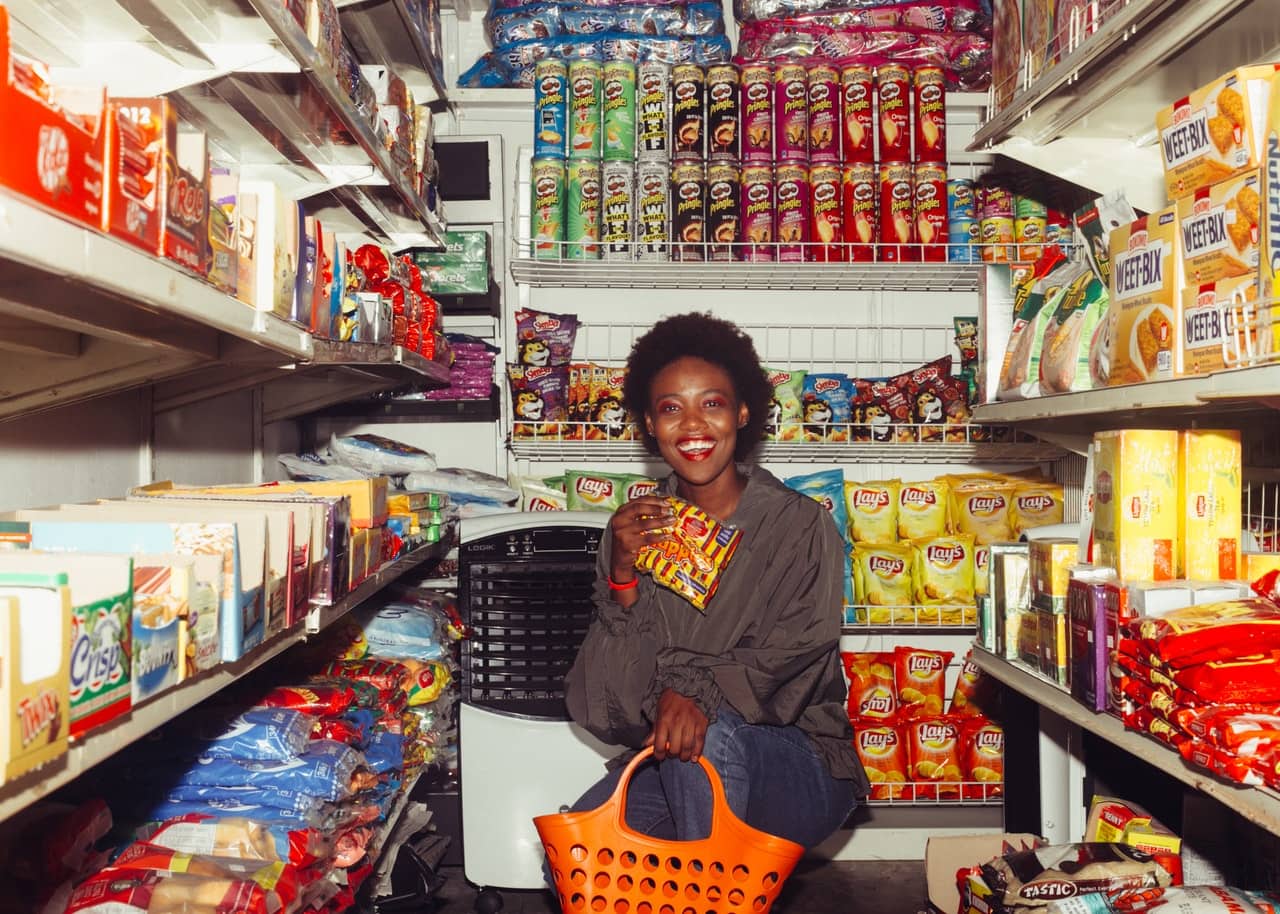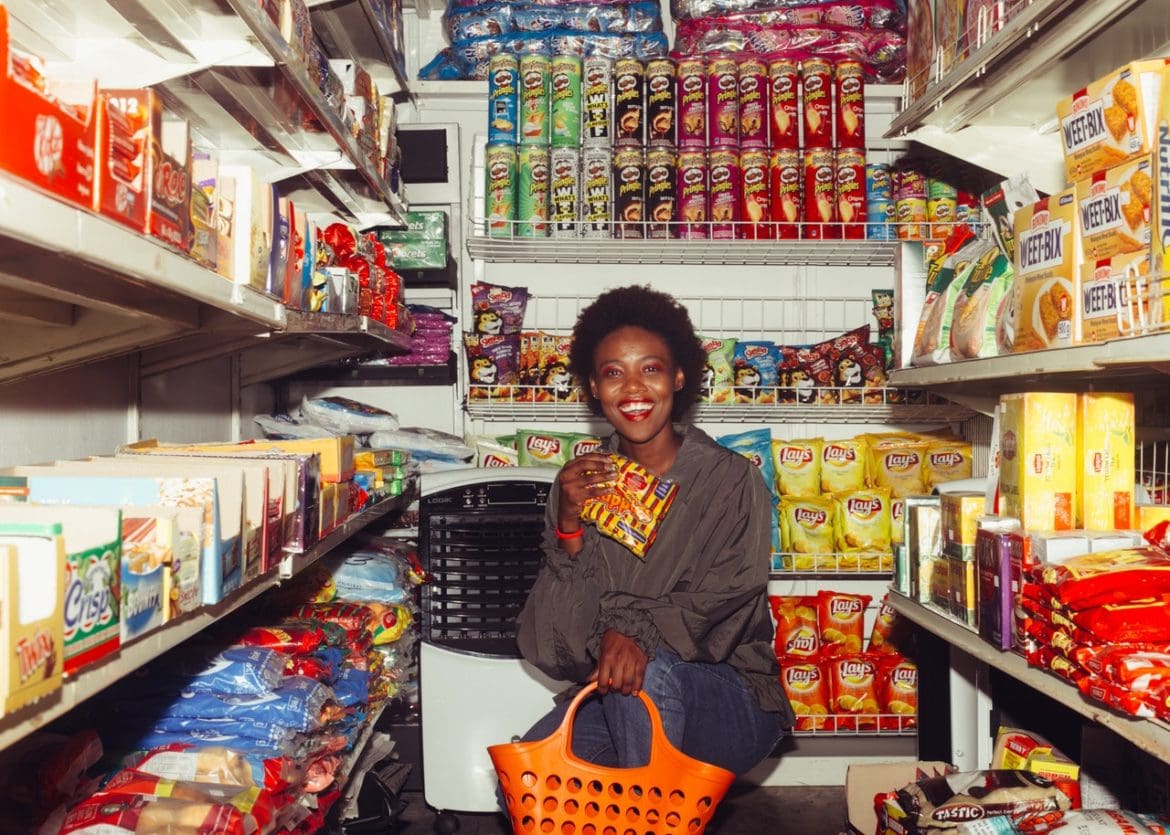 Shares of British retailer Tesco were higher today after its earnings beat analysts' estimates. The company also lifted its dividend. However, it took a hit of £533 million in the fiscal first half of 2020 due to COVID-19 related costs.
Tesco's group sales at constant currency rates rose 6.8% to £26.7 billion in the first half of the year. The company's sales in the UK and Ireland rose 8.5% while its sales in Central Europe fell 1.5% over the period.
Tesco's first half earnings
Tesco's profit before tax rose 28.7% year over year in the first half of the year ending 29 August to £551 million. However, its operating profit fell 4.5% to £1,007 million. Its retail cash flows also slumped 14.1% to £554 million. Its earnings were better than expected and received well by investors.
The COVID-19 pandemic has impacted retailers differently. Companies like Tesco, Walmart, Costco, and Home Depot have seen a spike in sales. However, retailers that had weak balance sheets have slumped further amid the pandemic. There has been a spate of retail bankruptcies this year including of J.C. Penney's.
The pandemic has tested Tesco's business
"The first half of this year has tested our business in ways we had never imagined, and our colleagues have risen brilliantly to every challenge, acting in the best interests of our customers and local communities throughout." said Tesco's chief executive Ken Murphy who took over the position last week only from Dawe Lewis. Calling Tesco, "a great business with many strategic advantages" Murphy added, "we are absolutely committed to continuing to invest in value for customers and safety for all in these uncertain times."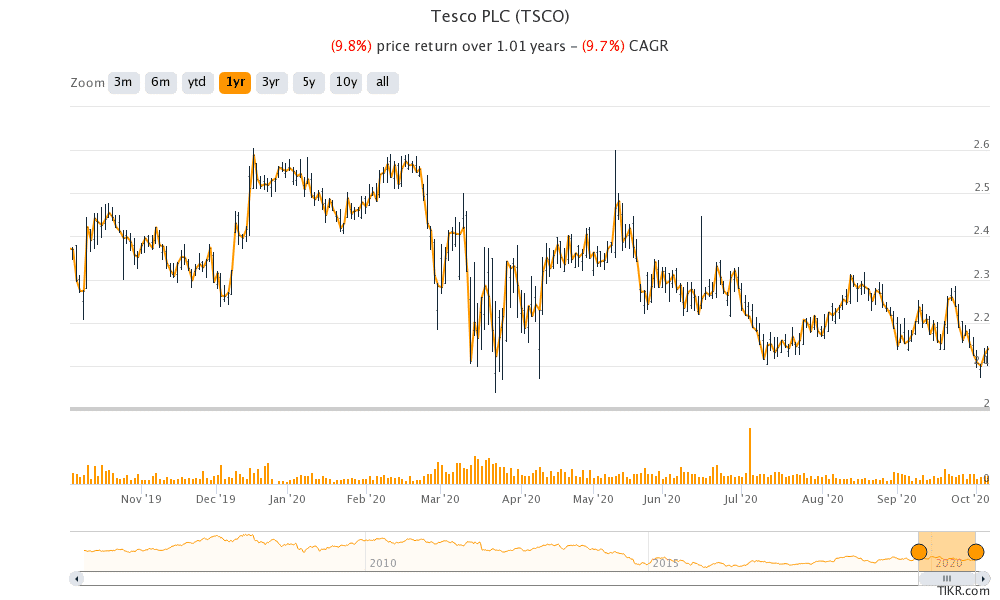 Dividend increase
Tesco announced an interim dividend per share of 3.20p—up 20.8% from the interim dividend last year. The company called the dividend hike "in line with policy" as it is 35% of last year's dividend. Notably, Tesco has increased its dividend even as many UK companies have either lowered their dividends or suspended them altogether. Rival Sainsbury deferred its 2020 dividend decision to the end of the year even as it slashed bonuses in April.
Meanwhile, Tesco reported COVID-19 related costs of £533 million. Retail companies have had to spend extra towards safety measures including those on PPE (personal protection equipment). Furthermore, retail companies had to increase the employee to compensate for the extra risk during the pandemic.  For instance, Costco is paying a $2 per hour premium to its employees due to the pandemic. It estimates the higher costs add up to $14 million every week. Costco expects to keep paying higher wages for the time being.
Tesco is increasing its eCommerce capabilities
The shift towards online shopping has accelerated due to the pandemic. Last month, Nike pointed to a permanent shift towards online shopping. Tesco is also capitalizing on the trend and in August it created 16,000 new positions "to support the exceptional growth of our online business."
It has also more than doubled its online delivery capacity to 1.5 million slots a week. Brick and mortar retailers have been spending heavily on their online platforms to take on eCommerce giants like Amazon.
Ross Hindle, an analyst at the research firm Third Bridge pointed to the shift towards online shopping over the last six months. He said, "however, retailer infrastructure wasn't prepared for a surge in demand, so higher costs were incurred and the move to online has also created problems." Hindle also said that "However, retailer infrastructure wasn't prepared for a surge in demand, so higher costs were incurred and the move to online has also created problems."
Tesco shares in 2020
Tesco shares were trading 1.6% higher at 217.37p at 12:05 PM London time today. It hit an intraday high of 225p before paring gains. Tesco shares have a 52-week trading range of 203.7p to 332.67p and are down 9.8% so far in 2020.
Six analysts polled by Yahoo Finance have given Tesco a buy rating while six have a hold rating. The remaining seven analysts have a underperform rating on Tesco. The stock's average price target of 269.93p is a premium of 24% over current prices.