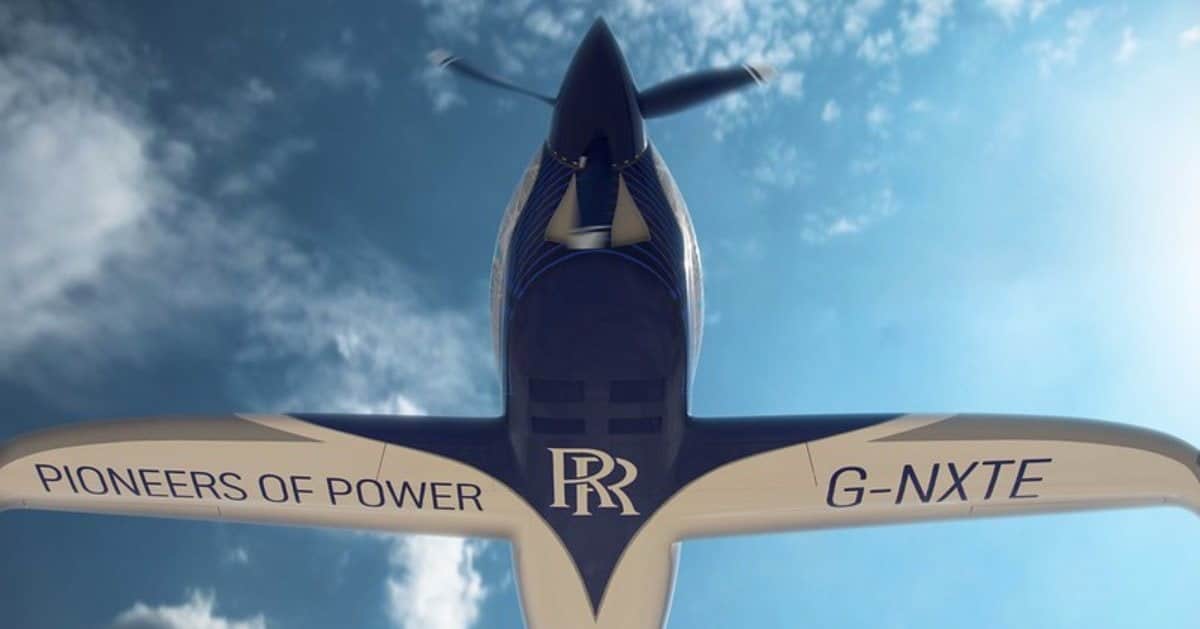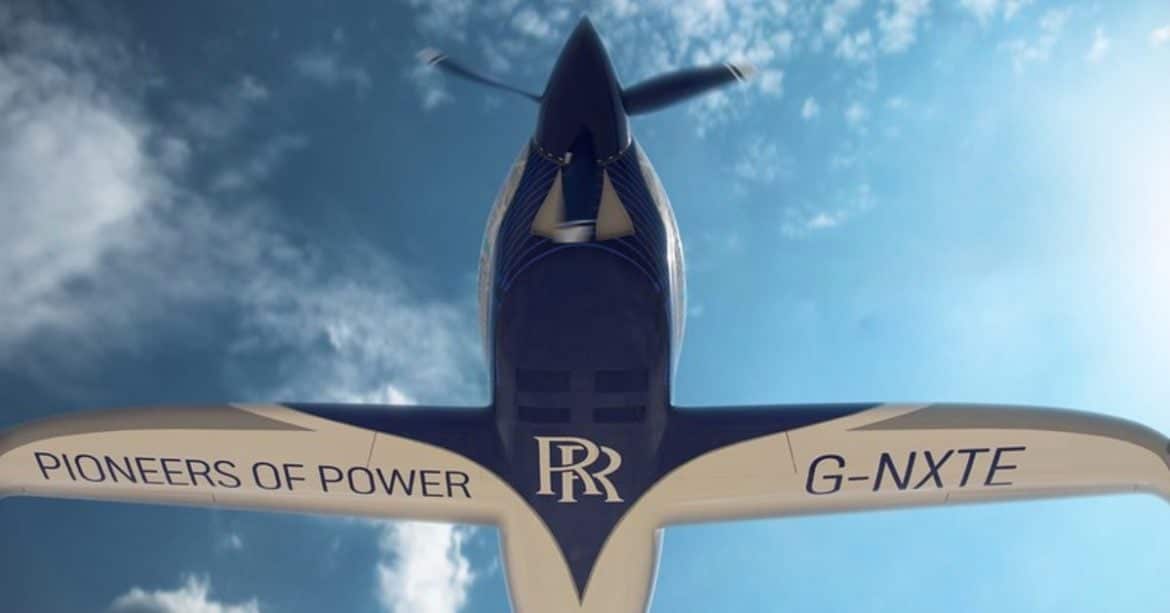 Rolls-Royce (RR) shares were trading lower in early London trading after the company released its trading update for the December quarter. The company is among the worst affected by the COVID-19 pandemic.
"Trading in December was broadly in line with expectations across all business units and we delivered good progress on our restructuring programme," said the company in its update.
Rolls-Royce trading update
Rolls-Royce managed to achieve cash cost savings of £1 billion in 2020 and its cash outflows during the year were in line with what it was expecting. Notably, the company is burning a lot of cash as the pandemic has taken a toll on its earnings while it still has fixed costs to pay.
Rolls-Royce noted that its liquidity at the end of 2020 was £9 billion. Over the last year, it has been on a capital-raising spree to shore up its balance sheet. The company has raised cash by issuing debt as well as a discounted share issuance.
Some of the other companies hit badly by the pandemic have also been raising funds. AMC Theatres revealed that it has raised $917 million as capital since December – since the pandemic started, it has raised almost $2 billion. The company's current market capitalisation is not even half of what it has raised in capital over the past year.
Rolls-Royce expected to post a massive loss in 2020
Rolls-Royce would be reporting its full year 2020 results on 21 March. Analysts polled by TIKR expect Rolls-Royce's revenues to fall 28.5% year over year to £11.04 billion. Its revenues are, however, expected to rise 8.4% in 2021. Even if analysts estimate are correct, the company's 2021 revenues would be 23% lower than that posted in 2019.
Analysts expect Rolls-Royce to post an EBITDA (earnings before interest, tax, depreciation, and amortization) of -£560 million and a net loss of £2.8 billion in 2020. The expected loss on the EBITDA level exemplifies the troubles that the company has been facing due to the pandemic.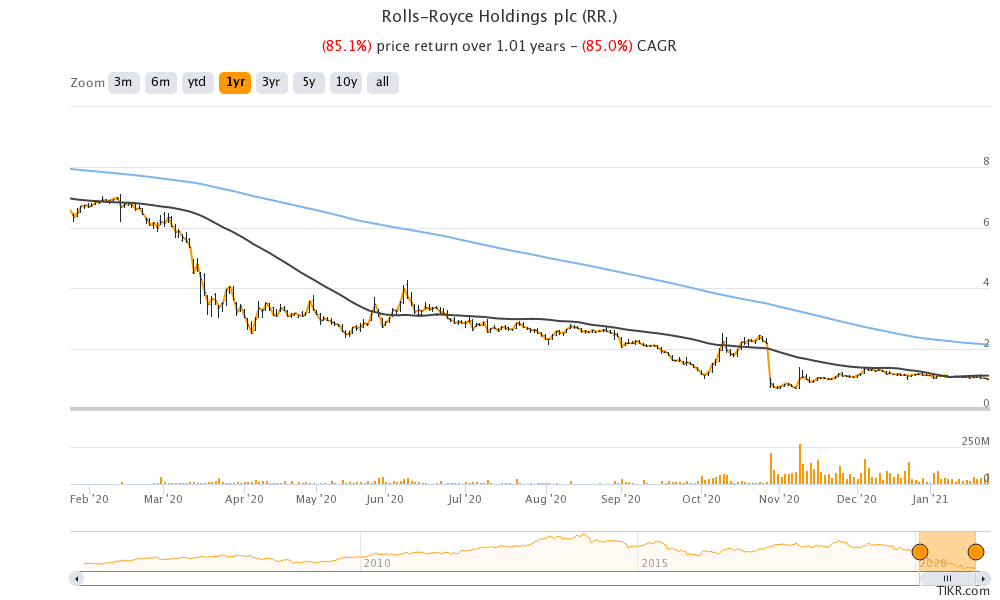 Outlook not very bright
Rolls-Royce did not sound very optimistic, at least on its near-term outlook. While it said that "Continued progress on vaccination programmes is encouraging for the medium-term recovery of air traffic and economic activity," it lowered its forecast for flying hours.
Rolls-Royce now expects wide-body engine flying hours to fall to 55% of 2019 levels, down from the previous forecast of 70%. Based on its forecast, it expects to its cash outflow to be £2 billion in 2021.
"Though significant uncertainty remains over the precise shape and timing of the recovery in air traffic and the phasing of engine (OE) concession payments, free cash outflow this year is forecast to be heavily weighted towards the first six months," said the company in its release. It, however, expects to post positive free cash flows at some point in the second half of 2021.
Rolls-Royce is cutting jobs
It also pointed to new strains of coronavirus and the resultant travel restrictions as negatives. Rolls-Royce removed 7,000 posts last year and said that it is on track to cut another 2,000 by 2022. Apart from the pandemic, the company is facing a long-term headwind of falling demand for wide-body planes where most of its engines go.
Analysts' views
Russ Mould, investment director at AJ Bell, says that Rolls-Royce will be confident it could "weather the storm." He added: "However, the market will be keeping a close eye on the state of the aviation industry and whether the second half of 2021 is realistic for a notable increase in the number of planes flying."
He also said that from Rolls-Royce's perspective, it is important that flying activity increases as the company makes a lot of money from repairs, which would happen only if the planes are flying.
Rolls-Royce shares trade at an NTM (next-12 month) enterprise value to sales multiple of 1.1x. The shares have lost 85% over the last year and were trading 4.2% lower at 93.78p at 11:45 AM London time today. The shares are trading below the 50-day SMA (simple moving average) of 111p, which has acted as strong resistance for the last couple of months.