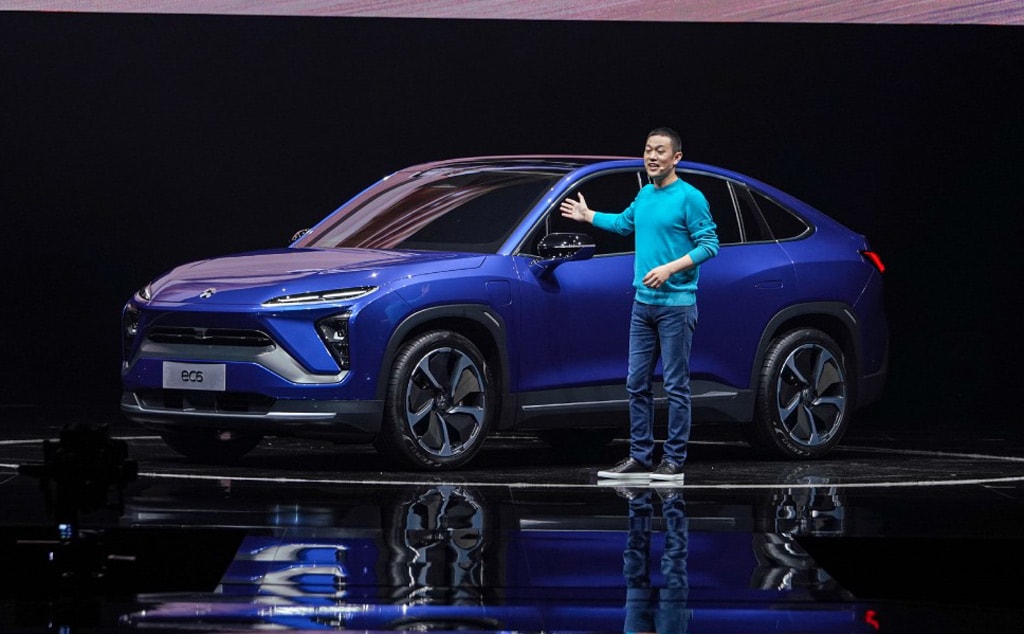 Nio shares are dropping for a fourth day in pre-market stock trading action in the US after the US Securities and Exchange Commission (SEC) announced that it will be enforcing a new set of rules that could affect US-listed Chinese companies.
In a press release published yesterday, the US financial regulator indicated that it is prepared to implement the requirements imposed by the Holding Foreign Companies Accountable Act (HFCA Act), a bill approved in December last year under the Trump administration that seeks to tighten regulatory and accounting scrutiny for foreign companies listed in American exchanges.
These rules include submitting documents that help the agency in assessing if a company has ties with a Non-Cooperating Jurisdiction (NCJ), which is a term that refers to countries that have been deemed uncooperative with the United States in its effort to promote transparency within its financial markets.
Companies that will be subject to such scrutiny include foreign firms whose financial reports have been audited by an accounting firm based in one of these jurisdictions. To identify potential targets, the SEC has asked for public comment, which means that third parties can submit information to the agency about companies that potentially meet this criteria.
Nio shares have reacted quite negatively to the news, with the EV maker stock dropping as much as 10.3% yesterday after the announcement while they are also dropping 5.9% today in pre-market action.
If this pre-market drop continues once the opening bell rings, this would be the fourth day of losses for Nio (NIO), while the company's share price has retreated as much as 44% since hitting a peak of $67 in early January.
Does Nio have direct ties with the Chinese government?
One of the requirements imposed by the latest SEC mandate involves disclosing if the foreign company has appointed a member of the Chinese Communist Party as a member of its board of directors.
Although that kind of information has not been confirmed, it is well-known that Nio has been the recipient of billions of dollars in government aid from state-owned organizations.
The company's exposure to members of the CCP could result in further scrutiny from US authorities and could even result in the stock's delisting if the government finds that these ties are deep enough to consider the firm as an organization that is indirectly controlled or influenced by the Chinese government.
That said, according to the latest financial report from Nio, the company has actually been cutting its exposure to state-backed investors, with the firm announcing that it repurchased around 14% of a 24% equity interest on Nio China that is held by a group of investors who extended a $1 billion aid back in 2020 when the pandemic ravaged the EV maker's finances.
What's next for Nio shares?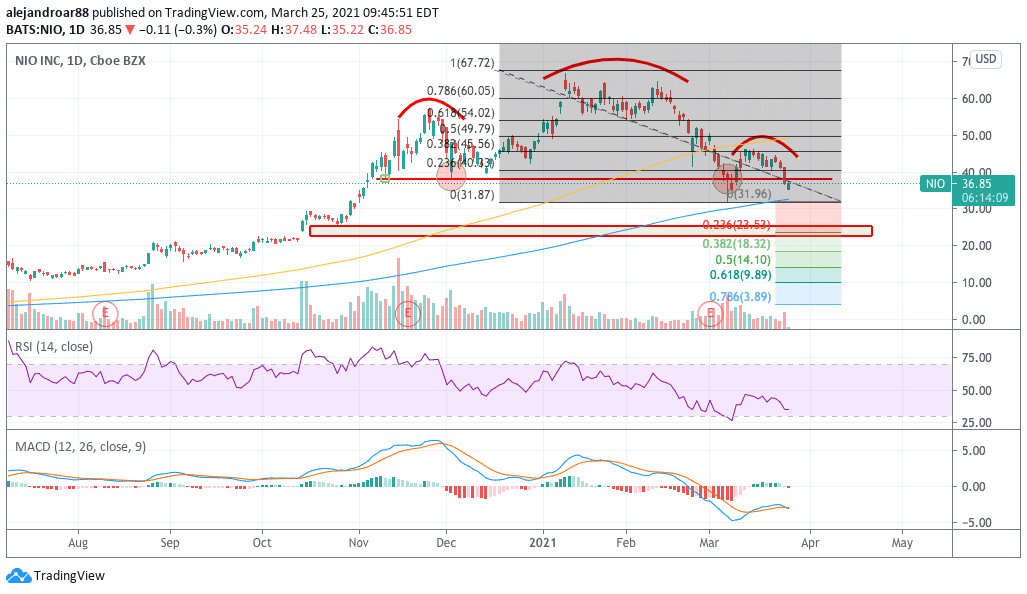 If Nio shares were to continue falling during today's session, chances are that the stock could retest its 5 March lows of $32 per share.
Meanwhile, the chart shows that a head and should pattern has been formed as a result of the latest price action, with March's downturn resulting in a failed break of the pattern's neckline.
If the stock price remains below that $38 threshold in the following sessions, chances are that the downtrend could continue as that would result in a break of its long-term moving averages as well.
As a result, Nio shares could possibly land in the $25.5 area– which represents a 31% plunge based on yesterday's closing price.
This view is reinforced by the MACD and the RSI, both of which are neck-deep into oversold territory, meaning that the momentum for the stock has turned negative in the past few weeks.