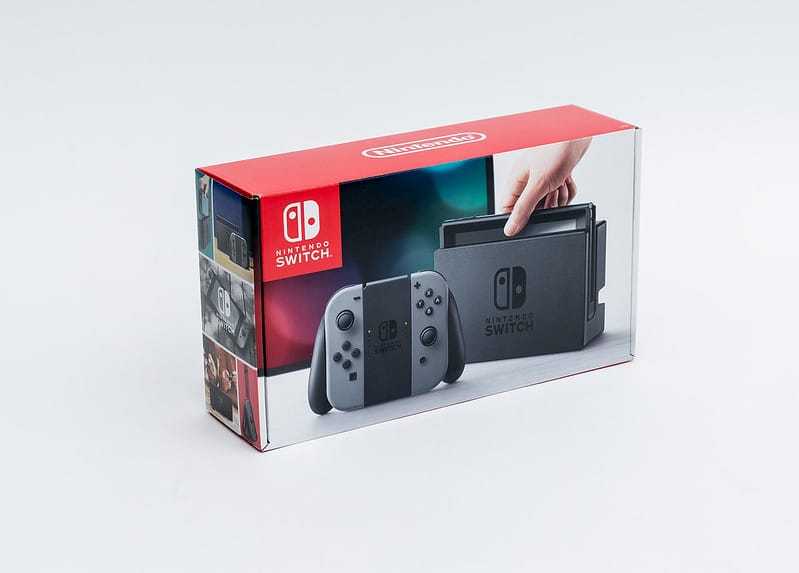 The price of Nintendo shares are slipping today in pre-market stock trading action after the company disclosed that it is facing "obstacles to the procurement of parts" that could impact its production capacity.
This statement came as part of the financial guidance provided by Nintendo's management team, as disclosed in the firm's annual earnings report, in which the video gaming company reported sales of ¥1.76 trillion ($16.1 billion), resulting in a 34.4% year-on-year jump as a result of higher demand during the pandemic.
Although the company reported strong double-digit sales growth across its three most important geographical revenue segments – Japan, the Americas, and Europe – revenues from other corners of the world accelerated the most during the year, with dedicated video game platform sales in these areas jumping 66% to $1.71 billion.
Meanwhile, Nintendo's operating profit jumped 81.8% at ¥640.63 billion ($5.87 billion) while the firm's operating profit margin jumped 950 basis points to 36.4% as a result of economies of scale.
Finally, ordinary profits for Nintendo came in slightly higher at ¥678.99 billion ($6.22 billion), partially as a result of foreign exchange gains of $220 million while earnings per share (EPS) landed at $31 per share – almost twice the profits reported by the Japanese video gaming giant the year before.
It is important to note that Nintendo's American Depositary Receipts (ADR) traded in the US stock market corresponds to one-eighth of a Nintendo share. This means that, based on yesterday's closing price of $72.3 per share, the actual value of a Nintendo share would be around $578.4 per share.
Why are Nintendo shares dropping today?
Nintendo shares are down 1.72% in Japan at ¥61,610 per share, while also taking a 4.9% hit in pre-market action in New York as the company revealed that its production capacity could be affected by an ongoing global chip shortage.
These comments came as part of the management's guidance for Nintendo's 2022 fiscal year, for which the company anticipates sales of $14.65 billion, 9% less than this year's revenues, along with an ordinary profit of $4.4 billion or 29.2% less than what the firm made last year.
In regards to the supply chain situation, Nintendo acknowledged that production could be affected by "obstacles to the procurement of parts" resulting from an "increase in global demand for semiconductor components".
This chip issues could affect the firm's performance for its 2022 fiscal year, and it is probably the reason why investors are net sellers this morning due to worries about the impact that this global shortage could have on Nintendo's top line.
What's next for Nintendo?
Based on today's pre-market price action, Nintendo shares seem to be holding the trend line support displayed in the chart above, which could lead to a short-term jump toward the $79 area.
That said, the stock has been posting a series of lower highs in both the price and momentum oscillators, which indicates that this latest post-pandemic uptrend might be weakening – a situation that could lead to a near-term reversal.
For now, the $68 level is the area of support to watch in case the stock drops further during the live session. A bounce off that level could lead to the construction of a new, yet possibly less pronounced, uptrend for the firm's share price as the company's future growth is expected to slow down after the pandemic is over.
Meanwhile, the consensus estimate for the next three years sees Nintendo's revenues dropping to around $13 billion by the end of its 2024 fiscal year.
In this regard, using an estimated net profit margin of 18% to 20% we could anticipate that Nintendo's earnings could land at around $2.3 and $2.6 billion by that year, which puts the forward price to earnings ratio for the firm at around 26 even though analysts are expecting consistent negative earnings growth in the near future.
Based on these forecasts, it would be plausible to anticipate a correction in Nintendo's share price as a result of less optimistic future growth expectations and worries about the impact that this chip shortage could have on the firm's financial performance.