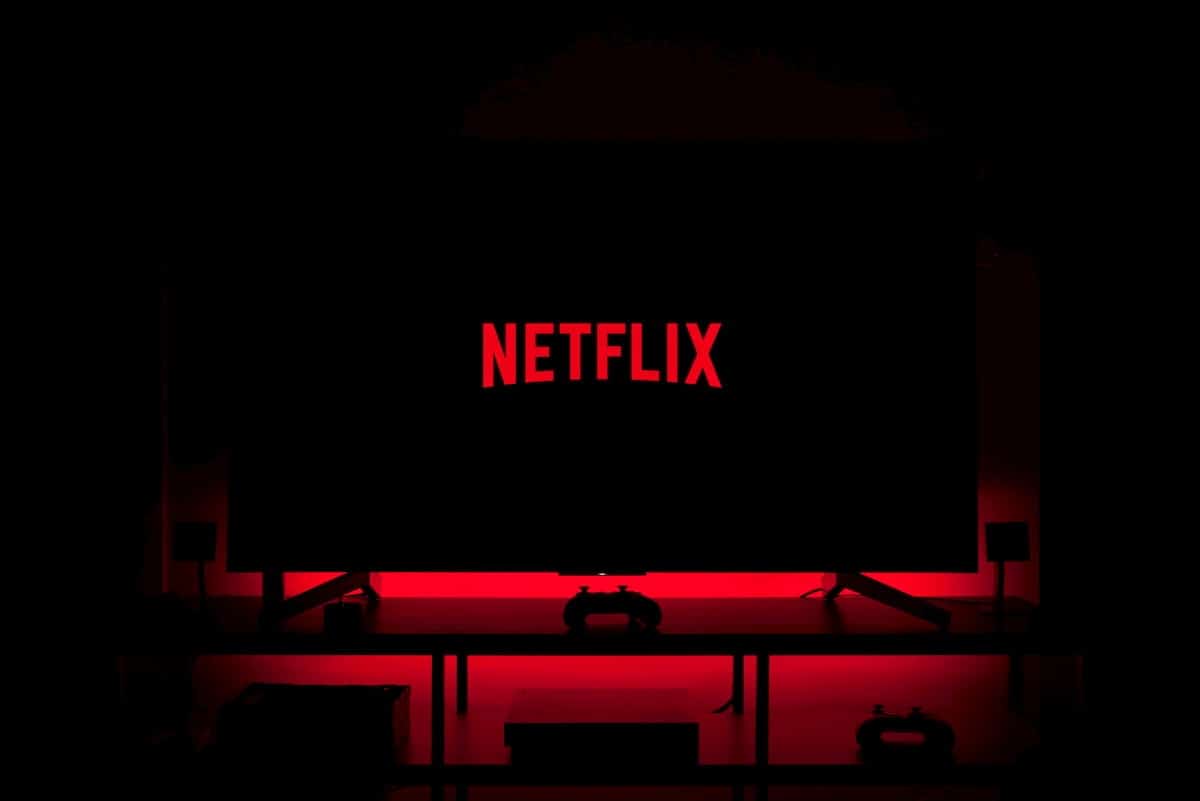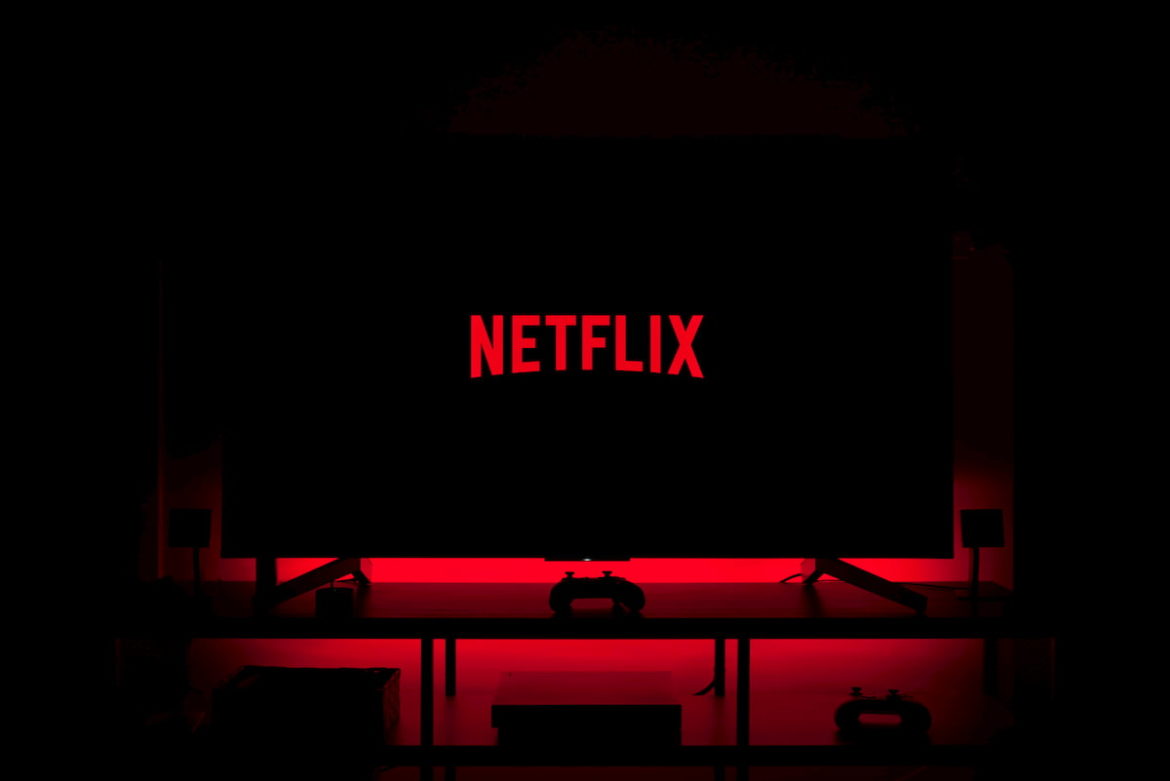 Netflix (NFLX) shares are trading an inch lower this morning in pre-market stock trading action in New York after yesterday's jump following news of a survey that pointed to pandemic users sticking around regardless of the virus going away.
Shares of the Los Gatos-based streaming service closed the day at $547.5 per share after weeks of trading below $520 since the company disappointed investors' overly-optimistic expectations for its latest quarterly earnings.
The survey was conducted by Piper Sandler analyst Yung King who asked around 1,000 Netflix (NFLX) subscribers, which service they will continue using once the pandemic subsides, which resulted in 41% of respondents picking Netflix while 28% responded Prime Video – Amazon's (AMZN) streaming service. Only 7% responded HBO Max.
The survey – although applied to only a small sample of the firm's user base – answered a question that lingered in the head of market participants regarding how sustainable was the recent surge in subscribers caused by the pandemic.
Netflix added almost 26 million users since the health crisis started as people forced to stay at home flocked to the streaming service to entertain themselves while confined.
Are Netflix shares ready to go higher?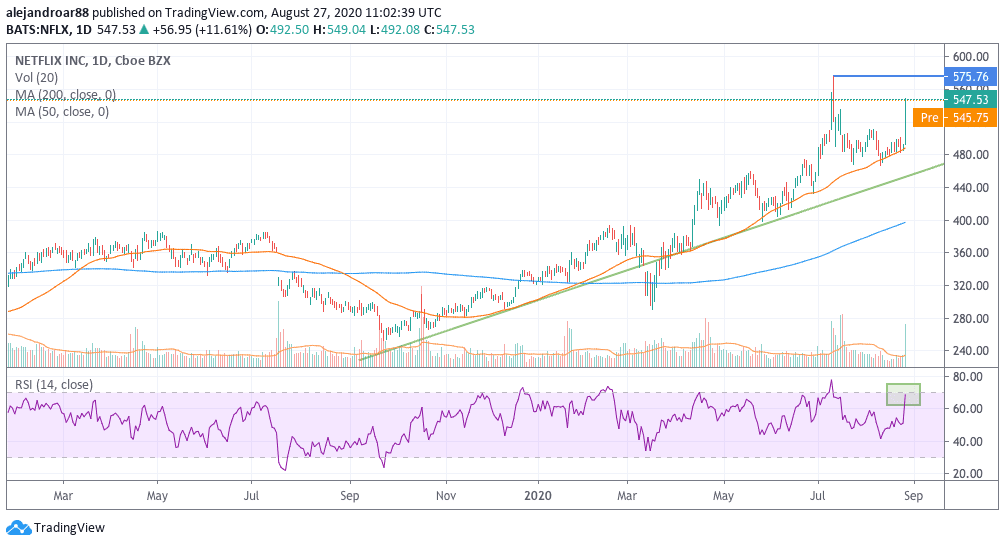 Netflix shares have been on an uptrend since the late 2019s that saw just a temporary pause during the pandemic sell-off of February-March.
Right after the stock bottomed in March it resumed this upward trend line and has managed to stay above it throughout the year as a result of pandemic's tailwind.
However, Netflix shares had a bit of a hiccup in early July right after the company revealed its results for the second quarter of 2020, as the price succumbed to the company's failure to live up to overly optimistic user growth forecasts.
Since then, the stock continued trading close to its pre-earnings price but did not make any new highs – a bearish sign. However, this recent boost provided by the results of the survey could end up pushing the stock again to the $575 level.
One of the highlights of yesterday's price action is that Netflix shares managed to close a price gap dating back to those early-July days when the stock plunged, which gives this rally more strength and credibility.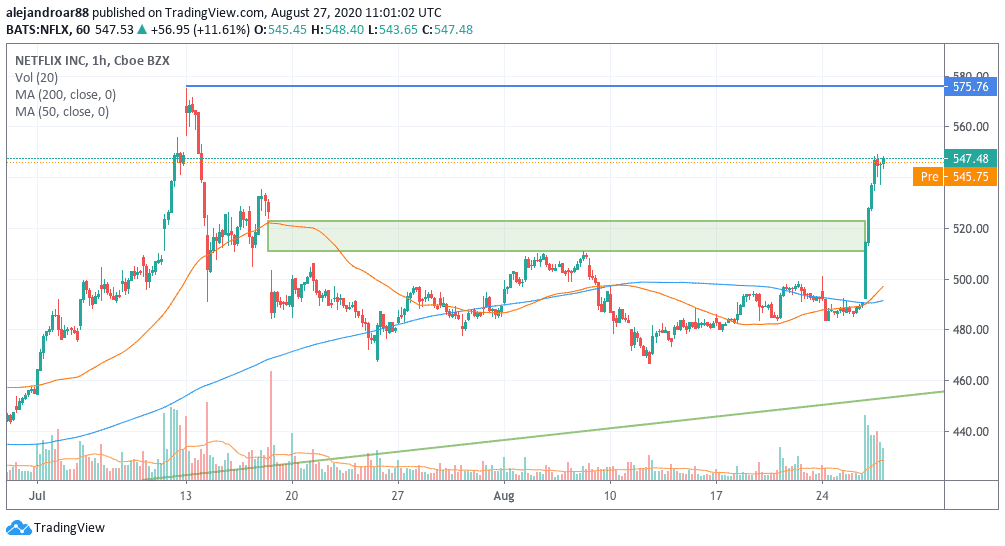 At this point, nothing is really preventing the price of Netflix from surging higher – at least from a technical standpoint – although another big jump during today's session would push the stock to overbought territory.
According to information from CNN Money, Netflix's 12-month median price target remains at $550 per share, while the highest target sits at $625.
Meanwhile, from the 41 analysts surveyed by the site, 25 – more than half – had a buy or outperform rating for the stock, while only 5 had an underperform or sell rating.