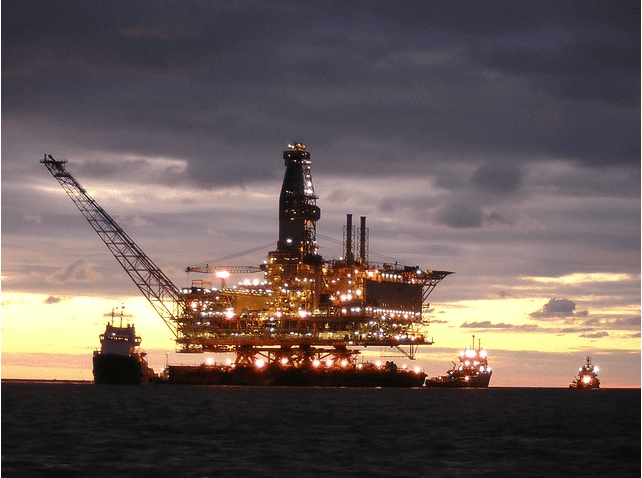 Multiple oil shares are heading lower this morning including those of Hurricane Energy (LON:HUR) and Baron Oil (LON:BOIL), as both companies reported worst than expected results during the first half of 2020 as a result of declining oil prices and asset impairments.
Hurricane Energy shares are leading the rout by dropping more than 50% at 3p per share during today's stock trading session in London after the company wrote-off 238.9 million from its books due to the shutdown of its Lancaster oil field.
As a result, HUR swung to an after-tax loss of $307.8 million, contrasting with a smaller after-tax loss of $21 million it reported a year ago. Meanwhile, the realized sales price per barrel dropped to 29.8/bbl against $63.2/bbl as the COVID-19 crisis has plunged oil prices during the first half of the year.
Revenues were nearly halved due to this and the company expects lower production in the near future as well as a result of the disruption in the Lancaster field.
Meanwhile, other elements pushing the price of Hurricane Energy shares down include further concerns about the demand for oil in the near future as the COVID-19 pandemic has persisted for longer than expected, which has caused disruptions in key industries including air travel.
Baron Oil shares under pressure after reporting massive loss
Baron Oil shares are also heading lower today trading at 0.085p, down 21% so far, after the company reported after-tax losses of £703,000 which included nearly £280,000 in asset impairment charges.
This represents more than twice the amount that the company lost during the same period last year, while the company has also failed to move forward with its Timor-Leste operation, causing concerns among investors about the feasibility of the project considering the multiple headwinds the industry is facing at the moment.
Meanwhile, the company is expected to start drilling in its El Barco-3X field in Peru soon, which would reduce the pressure its financials have been seeing lately.
In this regard, the firm's Executive Chairman Malcolm Butler said: "Once the COVID issues have been resolved, we believe the drilling of El Barco-3X should be able to move forward. The situation in Timor-Leste is very frustrating but we will keep shareholders informed of progress".
Are oil shares presenting an opportunity at these levels?
The situation in Hurricane Energy provides a good illustration of the headwinds that oil producers are experiencing at the moment which include lower commodity prices and difficulties to remain operational amid the COVID-19 pandemic.
Meanwhile, many oil producers around the world have shut down a significant portion of their wells to help oil prices in recovering. Resuming those operations is not as easy as it sounds as many technical elements in play could challenge that intention including well malfunctioning and operational hazards resulting from pressure accumulation.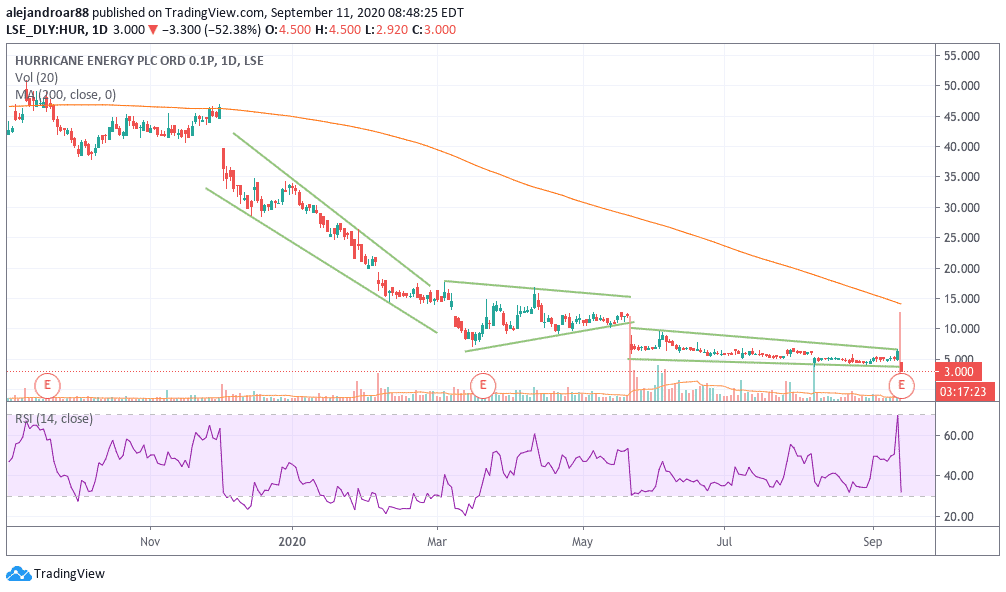 Hurricane Energy shares had been stabilizing at around 5p per share but they broke below a tight price channel that started forming in mid-May as a result of today's price action.
The RSI shows that the stock is approaching oversold levels but fundamentals are at this point more relevant than technicals as the company's long-term feasibility is at stake due to the shutdown of the Lancaster operation.
A significant disruption in this oil field could have a dramatic impact on the company's ability to generate revenue and cash flow to cover its net debt, which totaled $123.8m by the end of this six-month period.
Those elements are the ones driving the price of Hurricane Energy shares lower and investors should keep an eye on any updates regarding this situation before investing.