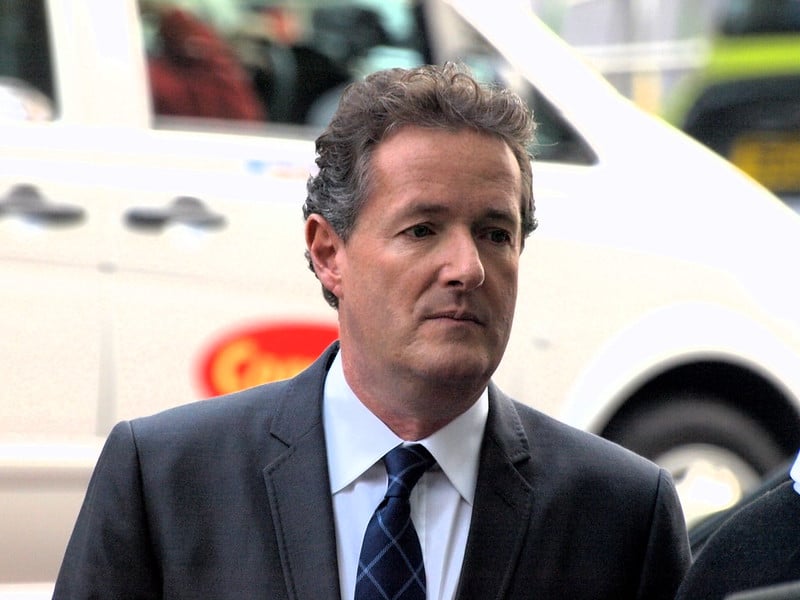 The price of ITV shares are plunging today following the departure of popular TV host Piers Morgan, who left his post on the Good Morning Britain show after facing a backlash over his remarks about Meghan Markle's interview with Oprah.
Market participants surveyed by Reuters seem to agree that Mr. Morgan's departure could lead to a decline in the show's rating, a situation that could hit the firm's advertising and broadcasting revenues at a time when its recovery continues to be fragile.
ITV's stock price fell as much as 5.6% today to 119.35p per share only a day after the firm released its financial results covering its 2020 fiscal year, with investors reacting positively to the report as shares jumped 4% during yesterday's stock trading session. Good Morning Britain is mentioned by ITV (ITV) as possibly the most important daytime program within its core portfolio.
Last year, total revenues from ITV Studios dropped 25%, landing at £1.37 billion – down from a previous figure of £1.82 billion in 2019. The Group cited the disruptions caused by the pandemic to the studio's production schedule as the leading cause for this downtick Meanwhile, the EBITDA of this particular business unit was also down 43%, ending the 12-month period at £152 million.
Morgan's departure comes a day after he questioned the comments made by Meghan Markle during an interview with Oprah Winfrey, which was aired by the ITV Network, in which she disclosed that she had felt suicidal during the time she spent as part of the Royal family.
His comments prompted a strong backlash from individuals and advocacy groups, while a total of 41,000 complaints were filed with UK's top media regulator, prompting the beginning of an investigation against the ex-ITV anchor.
Morgan, a 25-year old veteran of Britain's media industry, had been part of ITV's staff for six years now. He is well known for being vocal about his opinions regardless of who they might be directed to – including the Royal family and prominent members of the government.
How have ITV shares performed prior to this controversy?
ITV shares were having an incredible start this year before today's downturn, with the shares posting a 24% gain until yesterday. However, today's controversy is plunging that performance to roughly 10% – making it harder for the share price to recover to pre-pandemic levels.
Although it is not clear how much of ITV Studios' revenues come from Mr. Morgan's show, investors seem to be assuming that broadcasting revenues will take a hit now that the popular British anchor will not be hosting the popular program.
What's next for ITV shares?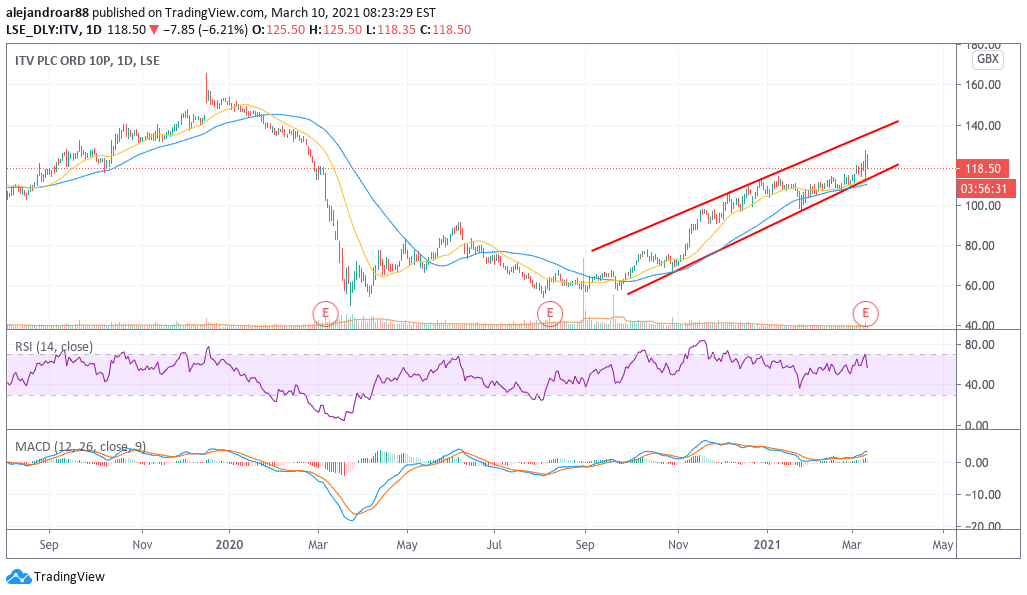 Based on the current technical setup, the price action seen by ITV shares is not yet flashing warning signals since the lower trend line of the upward price channel hasn't even been tagged.
For now, this particular threshold is an important one to watch as it matches the short-term moving averages of the stock. A move below these levels could lead to an even sharper correction in the price as investors adjust their valuation to account for the impact of lower broadcasting revenues resulting from today's news.
That said, it is still far too early to tell if Morgan's departure will have such a dramatic impact on the top-line results of a huge media company like ITV. In fact, trading volumes are not even as high as to convey the idea that market participants are flocking to dump the stock as a result of the news.
Overall, the backdrop seems to be favouring a continuation of the uptrend as ITV informed investors yesterday that the majority of its programmes are back in production – a situation that could keep encouraging investors to bet on the company's recovery despite this temporary headwind.