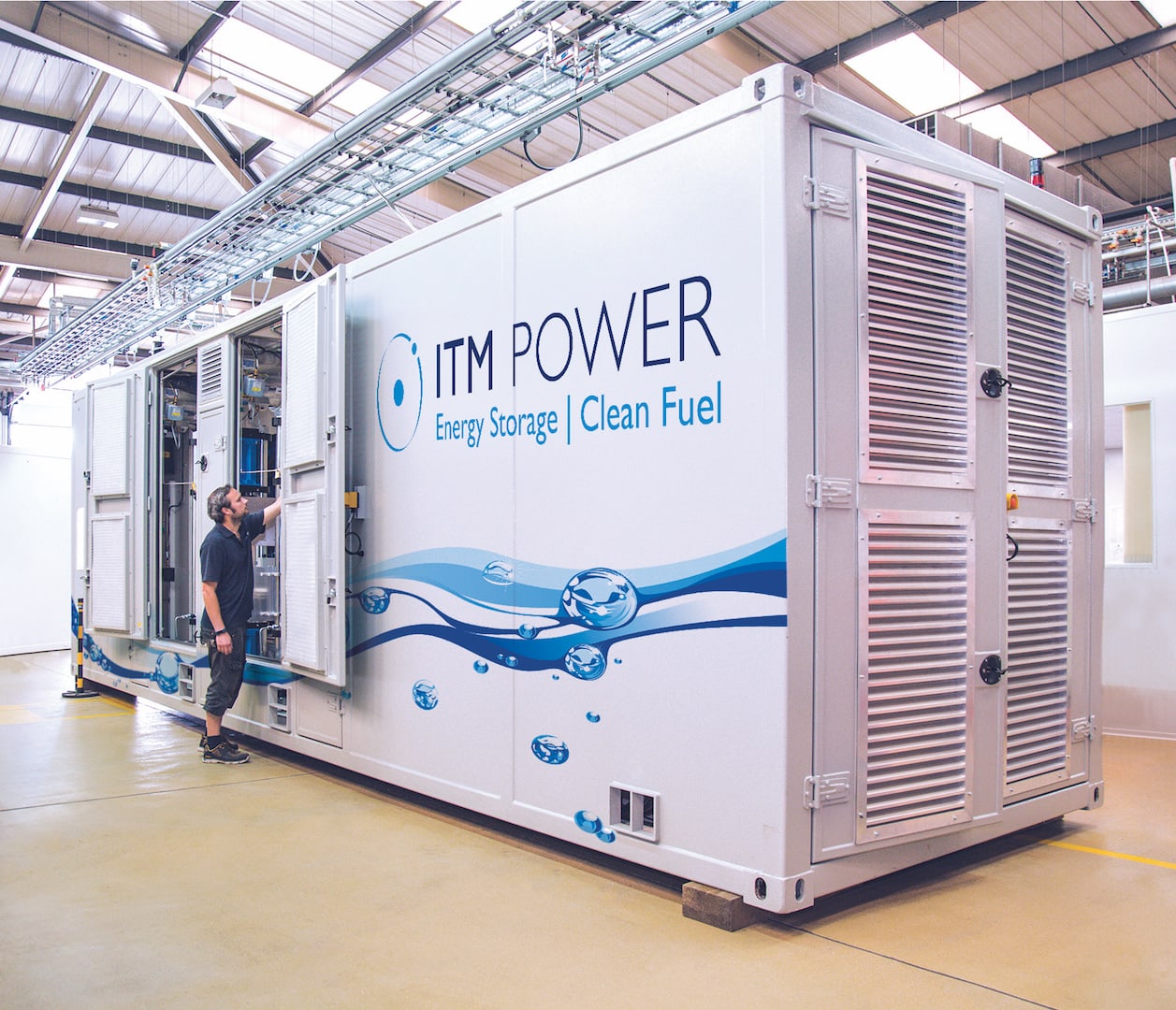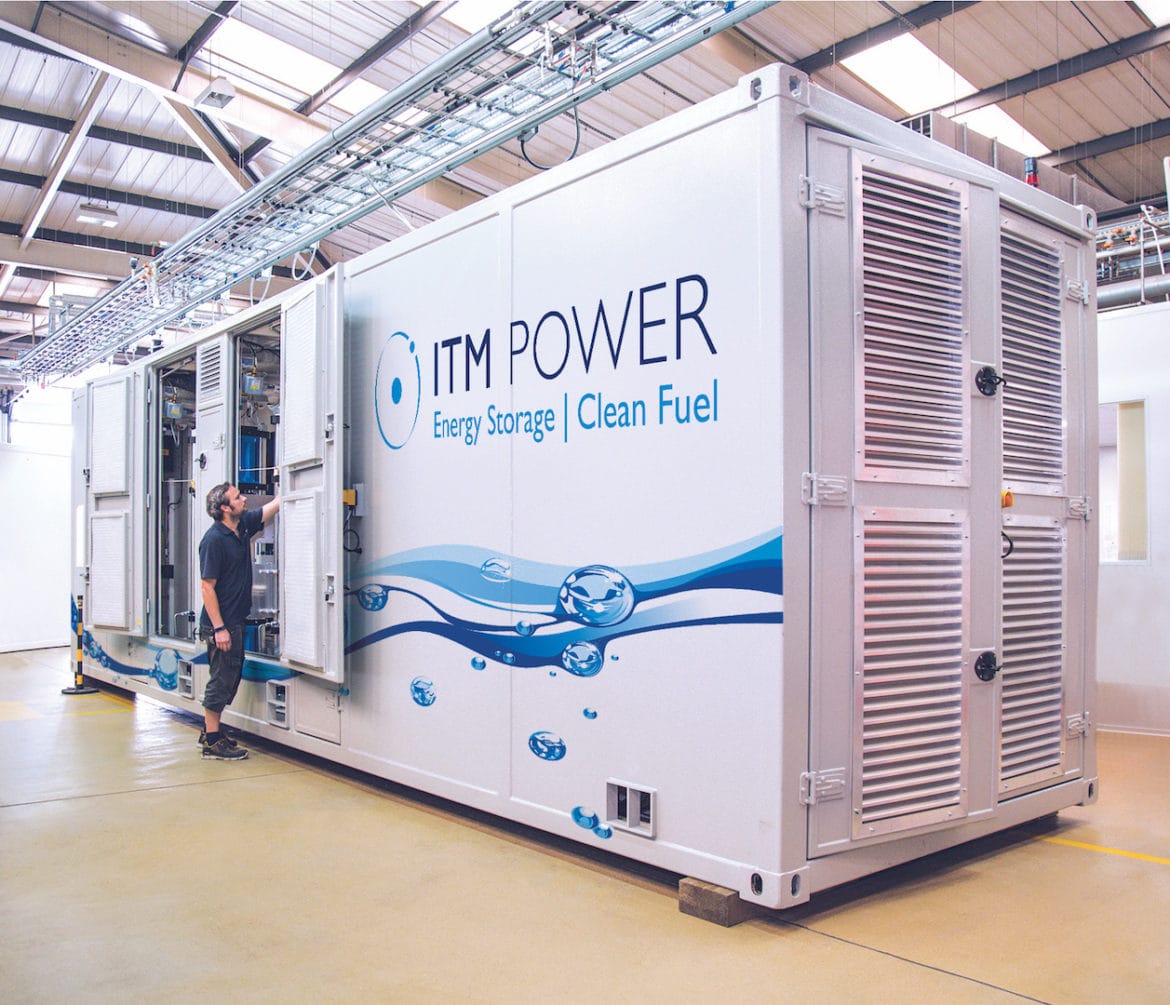 ITM Power shares surged 17% during yesterday's stock trading session in London after the company announced the sale of the world's largest PEM electrolyser to American-German industrial giant Linde.
The firm's shares rose as much as 23% during the session but then retreated nearly 600 basis points to close the day at 663p as investors saw the deal as a strong step towards achieving Europe's Green Deal goals.
In a joint press release, the companies announced that they had signed a deal in which Linde would build, own, and operate a 24 MW electrolyser – a device that splits water into hydrogen and oxygen –  which will be installed at Linde's Leuna Chemical Complex in Germany.
The device will be built by the joint venture both companies created back in 2019, called ITM Linde Electrolysis GmbH, and the plant should start operating during the second half of 2020 according to the statement.
This joint effort from both Linde and ITM Power seeks to accelerate the adoption of large-scale hydrogen plant developments as part of the industrial firm's goal to become a green entity.
Graham Cooley, CEO of ITM Power, said in regards to the deal: "This is a significant addition to our sales pipeline and illustrates how the capacity and efficiency of our new factory allows us to tender for much larger scale projects".
Meanwhile, Jens Waldeck, Linde's president for Western Europe, emphasised the importance of clean hydrogen as a "cornerstone" of European strategies to address the challenge proposed by climate change.
The top executive added: "This project shows that electrolyser capacity continues to scale up and it is a stepping stone towards even larger plants".
Along with Linde's news, ITM Power also announced a partnership with Australian firm Optimal Group to expand its after-sales support and project delivery capabilities in the Australasia region, as the company keeps advancing in offering its solutions to industrial customers around the world.
How have ITM Power shares performed lately?
ITM Power shares gained 625% during 2020, as the pandemic seems to have accelerated a shift towards renewable sources of energy. During lockdowns, the world effectively contemplated how fewer fossil fuel consumption and lower emissions had a tremendous effect on the ozone layer, air purity, and other important variables, which made a strong case for clean energy as a long-term solution to climate change.
The stock's strong performance seems to have started only days after Italian gas group Snam bought a minority stake in the company to help it in developing its green hydrogen business.
Meanwhile, the firm's positive performance seems to have followed a successful share offering launched on 23 October as well, with the company effectively raising a total of £165 million ($215.4 million) to invest in its operational capabilities.
Moreover, the appearance of multiple effective vaccines for COVID-19 also gave the stock a boost, as the delays and constraints caused by the health emergency should be out of the picture in the following months, allowing the firm to move forward in its effort to develop further projects in collaboration with Linde and Snam.
What's next for ITM Power shares?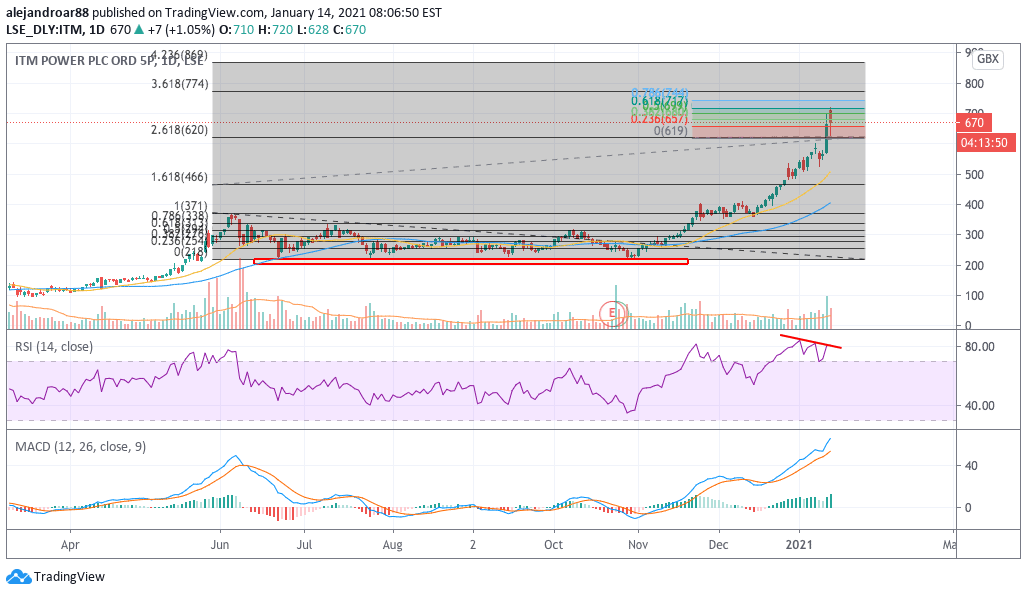 The latest price action seen by ITM Power shares pushed the stock above the 2.618 Fibonacci extension shown in the chart – which possibly indicates that a new bull run can be about to start as long as the price action holds that support line.
Meanwhile, today's activity shows that the price initially declined to 620p per share – the Fibonacci support – which indicates that buyers took the opportunity to either open or increase their long positions by taking advantage of this morning's dip.
From a fundamental perspective, it is important to note that ITM Power is a money-losing company whose sales landed at £4 million last year, while losses ended the year at £30 million.
Based on today's uptick, the company is currently being valued at £3.17 billion, which means that investors are paying for future earnings, not current.
This uncertainty and the fact that the price is now heavily stretched compared to its short-term moving averages, and also from the perspective of other indicators such as the MACD, indicates that there is a big risk that the stock could pull back sharply from its current highs if there is a negative development that affects the market's heavily optimistic outlook for the company.
That said, given that buyers have stepped in to buy today's dip, if the bull run were to continue, a short-term target of 744p per share can be drafted based on the Fibonacci extension shown in the chart for an 11.5% potential upside.