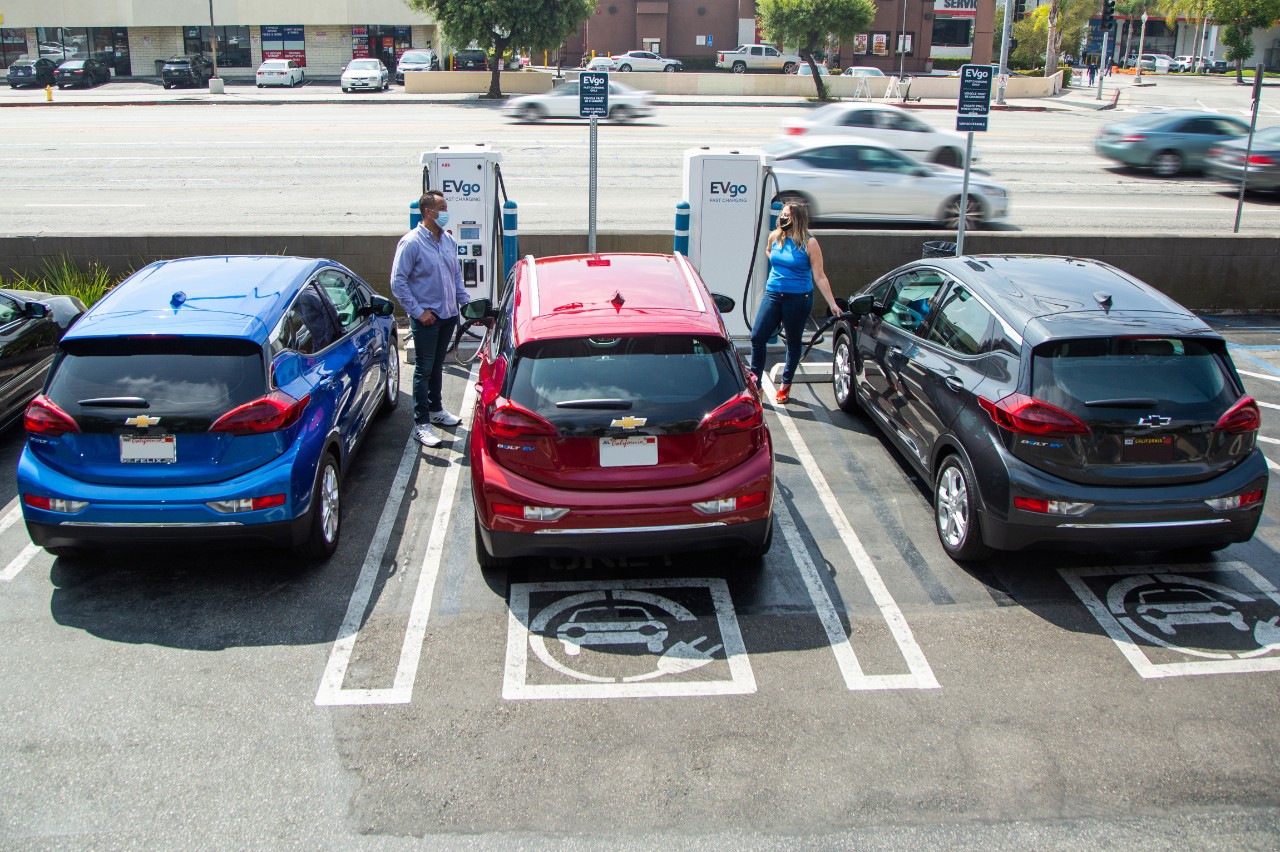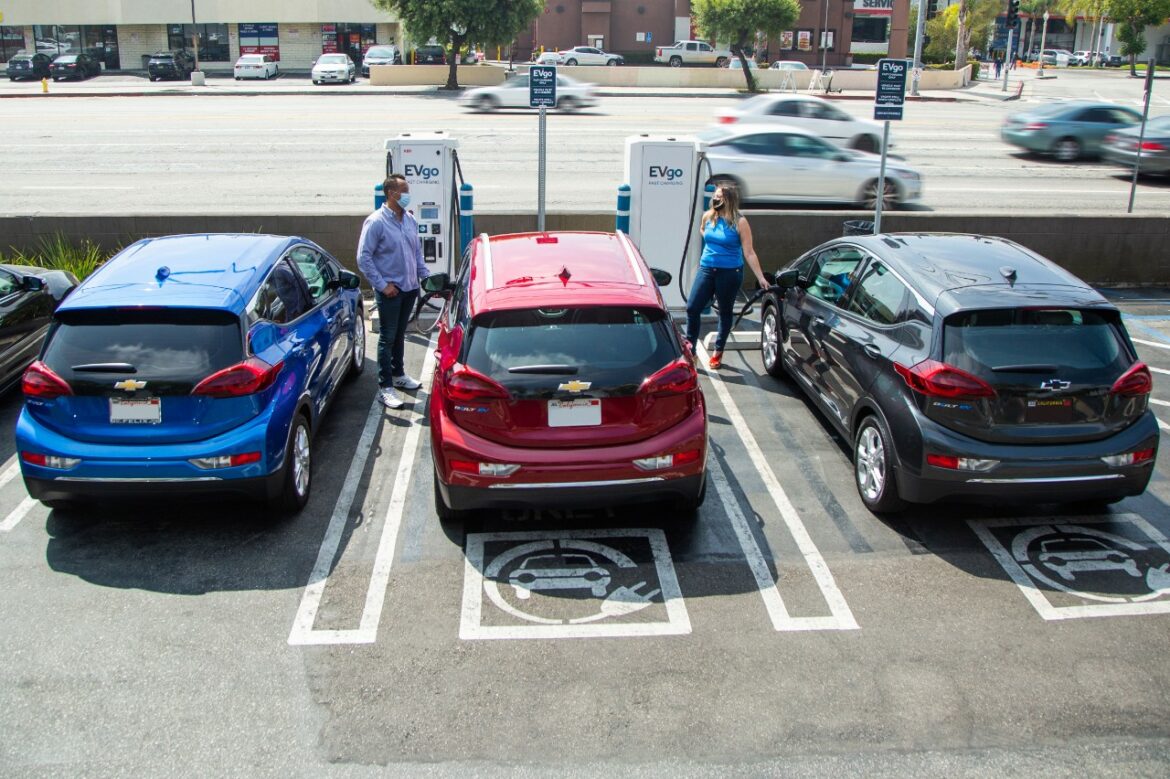 With a year-to-date gain of almost 45%, General Motors is among the best performing shares of the S&P 500 this year. The share hit its post-bankruptcy high earlier this year but is now down 8.9% from the peaks.
However, the shares have recouped some of their recent losses and have surged 20% over the last month. The shares were particularly strong last week as the company held its widely awaited investors' day. Is General Motors a good auto share to buy now?
Legacy automakers
To be sure, generally, investors days of legacy automakers haven't attracted as much attention as their pure-play electric vehicle peers do. However, as legacy automakers have also pivoted towards electric cars, even their events have been attracting a lot of interest. Volkswagen held its Power Day earlier this year to outline its electric vehicle plans. The shares soared after the event as Europe's biggest automaker talked of aggressive plans and said that it plans to become the market leader in both electric and autonomous cars by 2025.
General Motors held its investors day
General Motors held its investors day last week. At the two-day event, the company talked about aggressive growth plans and said that it plans to double its revenues to $280 billion by the end of the decade. It also talked about plans to increase its profit margins. Notably, under the stewardship of its CEO, Mary Barra General Motors has been working on transforming its business. It became the first Detroit automaker to commit to only sell zero-emission cars by 2035. Like fellow American carmaker Ford, it has also been exiting loss-making markets. Incidentally, both companies have exited the Indian market.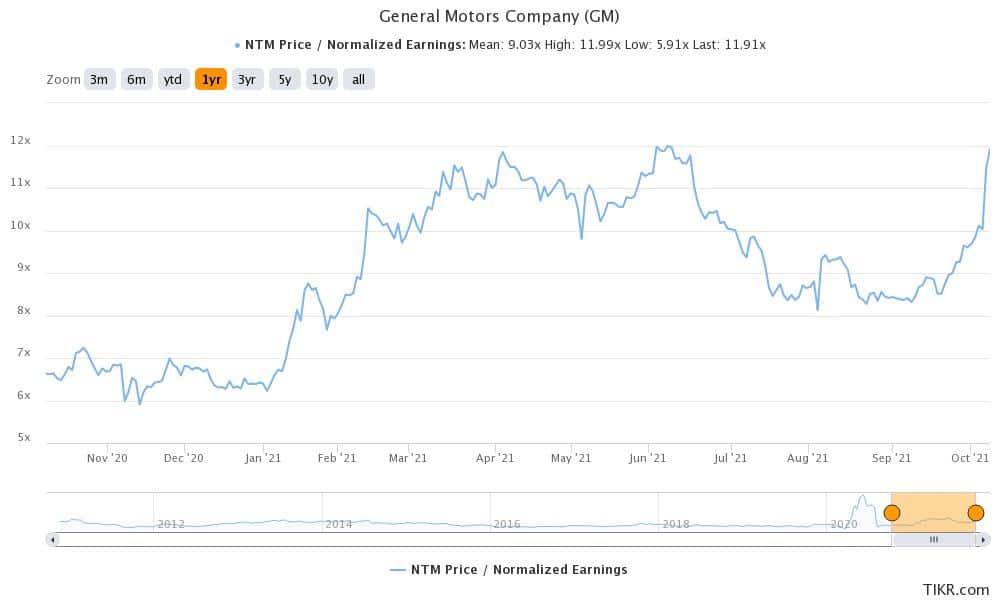 Key announcements at General Motors investors day
By the end of this decade, General Motors intends to increase its operating profit margins to 12-14%. The company reported operating profit margins of 7.9% last year. US automakers have taken a conscious decision to prioritize profits over volumes and have been selling lesser sedans and pivoting towards more profitable SUVs and pickups.
General Motors expects to post $90 billion in annual revenues from sales of electric cars by 2030. That would be a big jump as America's biggest carmaker expects electric vehicle sales to contribute only about $10 billion to its 2023 revenues. The company is in the process of launching new models and expects to launch over 30 electric models by 2025.
Mary Barra
"General Motors is delivering the technologies that redefine how people and goods are moved," said Barra. She added, "Our commitment to a vision of a world with zero crashes, zero emissions and zero congestion has placed us ahead of much of the competition."
Robotaxis
General Motors expects that Cruise would have over a million robotaxis by 2030. That looks like a conservative bet considering the fact that Tesla's CEO Elon Musk was originally targeting a million robotaxis by 2020 only. However, so far, the company hasn't had any robotaxi running. GM also provided a breakup of the $35 billion investments that it is planning by 2025. Of this, the bulk, or $20 billion would go towards engineering, $10 billion towards batteries, and the remaining towards Cruise. Earlier this year, Microsoft also signed up as an investor in Cruise.
The autonomous driving space has been attracting Silicon Valley companies as well. While Alphabet has Waymo as an autonomous driving subsidiary, Apple is also working on electric cars and autonomous driving through a secretive project called "Titan." However, despite reports of it looking out for partners, none of the mainstream automakers has yet partnered with Apple for the project.
Electric vehicle chargers
General Motors also plans to invest $750 million towards electric vehicle chargers. Notably, charging infrastructure would be crucial to increase the adoption of electric cars. However, companies have taken a different approach to them. While Tesla has its sprawling network of Superchargers, recently listed Lucid Motors has partnered with Electrify America for charging infrastructure.
Engine No. 1
Meanwhile, while General Motors stock did not immediately react much to the investors day, it closed the week higher. The news of activist investor Engine No. 1 taking a stake in General Motors also lifted the sentiments last week.
"GM, with the support of a really strong management team and a great board, has decided that they're going to embrace the future. They're going to make the investments necessary in order to be successful during this transition," said Engine No. 1 founder Chris James. He added, "We think that this can become a growth company again. … We think this stock could triple over the next five years, and that, for us, is something that gets us pretty excited."
Meanwhile, James clarified that the fund would not be hostile towards General Motors' management and sounded supportive saying "they're doing the right thing."
General Motors share price forecast
According to the forecast estimates compiled by TipRanks General Motors has an average price target of $72, which is a premium of almost 23% over current prices. Its highest and lowest target prices are $90 and $53 respectively.
Of the 14 analysts covering the shares, 13 have rated the shares as a buy or some equivalent while one analyst has a hold rating. None of the analysts has a sell rating on the shares.
Should you buy GM shares?
General Motors shares look attractive considering the company's aggressive pivot towards electric cars. The shares look quite reasonably valued even as some of the pure-play electric vehicle shares look bloated. GM shares could be a good buy and deliver good returns over the long term. While the company's short-term outlook is cloudy amid the global chip shortage, the long-term growth trajectory looks strong.