Delivery giant Hermes announced the creation of over 10,000 jobs – including some full-time ones at its headquarters in Leeds – to meet the increased demand caused by the shift to online shopping.
Industry data showed some countries like the UK have predominantly shifted towards online shopping with millions planning to continue their digital spending spree despite restrictions being lifted. Londoners are at the forefront of online shopping revolution, according to new research, after shoppers in the capital contributed the biggest spike in online sales and 9 in 10 continuing to shop online after the lockdown ended.
The same report by packaging firm DS Smith showed that  62 per cent of 2,000 Londoners surveyed increased their online shopping habits during lockdown, helping add £5.3bn to the UK economy during lockdown as high street shops remained shuttered for months.
This change in consumer shopping habits contributed to the jump in online sales for several online retailers, among which Best Buy, Amazon, Ted Baker, Ocado, Zalando, Asos, H&M and others. As the global B2C E-commerce market is witnessing a surge in demand, delivery giants like Hermes are seeing the biggest benefits of the online revolution. Yesterday, the brand announced it will create 10,500 jobs in the UK following a surge in demand from online shopping following lockdown.
Hermes boss Martijn de Lange said: "The pandemic has expedited the already phenomenal growth of online shopping and we see no sign of this changing." This shows in their year to date growth in the share price from 643 Euros to 749 Euros.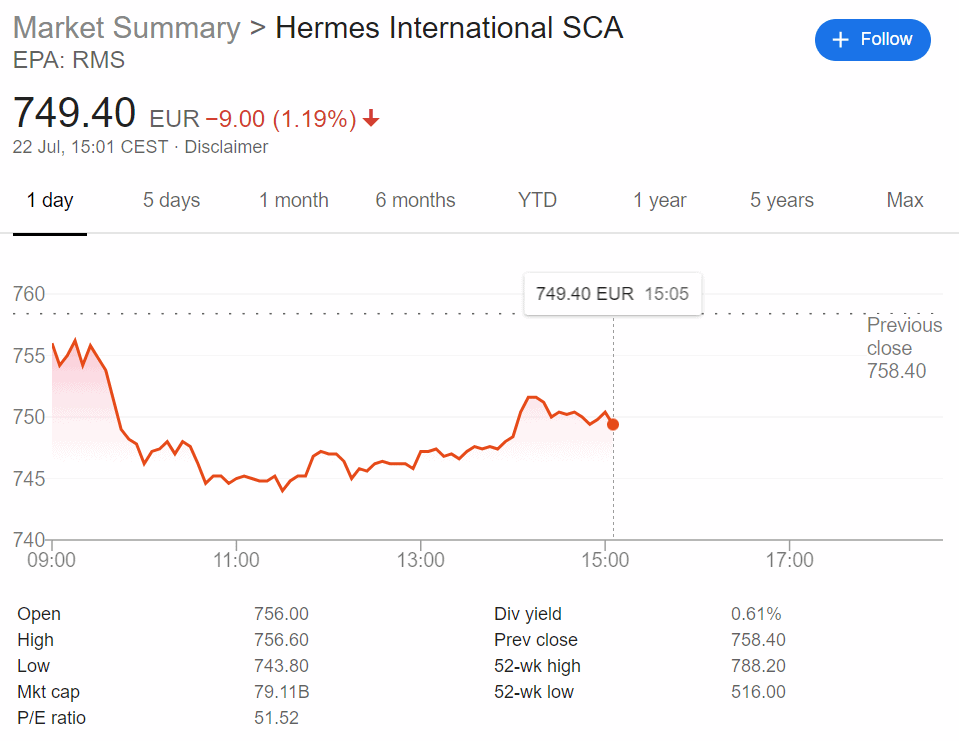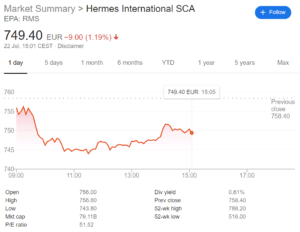 The firm, which made £749 million in revenue from its UK operations for the year to February 2019, is to take on 1,500 full-time staff, to include some head office workers as well as warehouse workers, managers and supervisors.
According to the latest Online Retail Index from IMRG and Capgemini, overall online retail sales in June surged 33.9 per cent year-on-year, marking a fresh 12-year high since March 2008.
Even brands that heavily rely on high street presence have shaken up their strategies to accommodate for evolving consumer habits.
British fashion stalwart Ted Baker shares surged more than 10% yesterday and currently trade at $76.60 after the brand reported that online sales hiked by a third during lockdown, even after its stores began to reopen.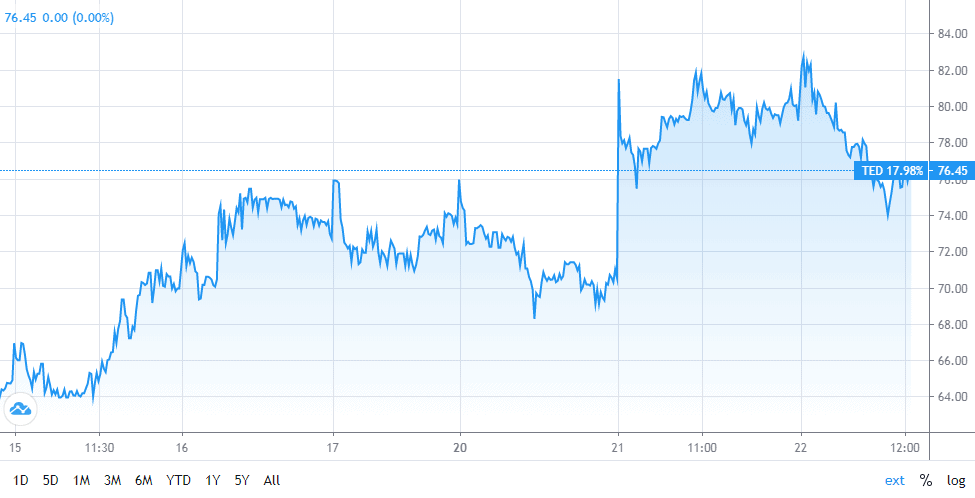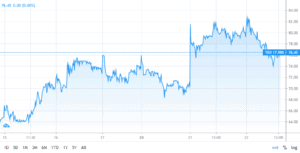 As the online shopping segment continues to perform "significantly" better than expected, it has managed to offset the impact on stores from the lockdown. Ted Baker, which now has 95% of stores trading globally after a phased reopening since lockdowns, said online sales now make up 69% of total retail sales, up from 25% a year ago.
The company, like other retailers, has been spending more on expanding its delivery network as more customers shop online due to the coronavirus crisis.
As retailers and delivery companies like Hermes adapt to new consumer shopping habits, some are embracing transformation strategies to address the growing demand.
Those who have successfully moved onto a more online-focused presence, liberal return, refund, and cancellation policies, which enable shoppers to get their money back if they are not satisfied with the product they ordered, are better positioned to weather the coronavirus storm and its economic fallout.
Such companies are a solid choice for value investors who are looking for promising stocks with potentially high returns amid market volatility.