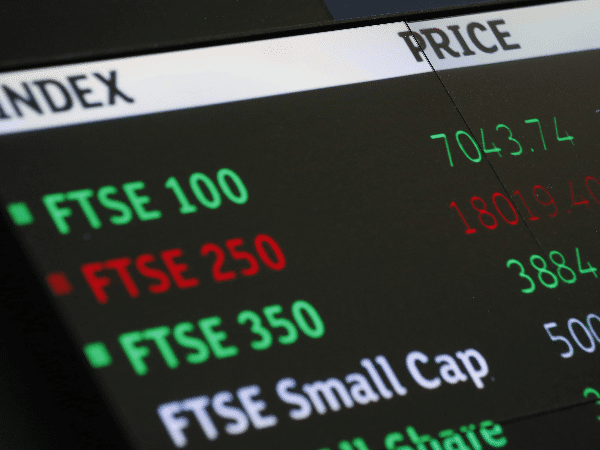 The FTSE 100 index seems poised to step out of its most recent consolidation pattern, as higher inflation in the United States could lead to an expansion in revenues for companies within the United Kingdom.
So far today, the 'footsie' is advancing 0.66% in mid-day stock trading action at 7,135 while it accumulates a 0.93% gain since the week started. Meanwhile, the index is trading an inch above its post-pandemic closing high.
Higher inflation readings in the United States appear to be lifting stock market valuations despite worries that such an uptick in the country's consumer price index (CPI) could prompt the Federal Reserve to start tapering its massive asset purchase program.
Yesterday, the US Bureau of Labor Statistics reported that inflation in America accelerated to 5% on an annualized basis – effectively exceeding economists' forecasts of 4.7% for the period. This was also the highest annual reading reported by the Bureau since 2008.
Meanwhile, core inflation – which excludes food and energy prices – accelerated to 3.8%, also 30 basis points above the market's consensus while this has been the highest reading reported in almost 30 years.
Markets seem to be shrugging off worries about a potential U-turn in the US central bank's ultra-accommodative policy since policymakers, including the institution's Chairman, Jerome Powell, have deemed these higher inflation readings as a "transitory" phenomenon caused by supply shortages and pent-up demand.
For British companies, higher prices in America could result in expanded top-line results although weakness in the US dollar could partially offset the extent of such positive contribution as a result of currency conversion losses.
"After coiling for several days inside a narrowing range, the FTSE [100] has finally resolved the consolidation by breaking higher", said Fawad Razaqzada from ThinkMarkets about today's uptick in the 'footsie'.
Meanwhile, Sophie Griffiths from Oanda commented: "Investors felt confident that the rise in inflation was not sufficient to prompt an earlier move by the Fed. Price rises in airline tickets and used cars supported the Fed's view that the spike in prices was transitory".
Only 17 firms within the FTSE 100 index are performing negatively this morning while top advancers include the recently spun-off Thungela Resources (TGA), which is up 11.1%, along with Halma Plc (HLMA) and Melrose Industries (MRO) which are up more than 3% so far in the session.
What's next for the FTSE 100 index?
Today's price action in the footsie is quite promising, especially if the index manages to close the day above its post-pandemic closing high of 7,129 from early May.
That said, the most encouraging development for the British stock index would be to finally break the tight consolidation pattern shown in the chart above as such a move could prompt a short-term jump to the 1.618 Fibonacci extension at 7,250 for a 1.7% upside potential.
For now, there's not much to read into when it comes to momentum. However, as long as short-term moving averages keep climbing higher it'll be just a matter of time for the index to reach this near-term target.
Next week will be an important one for the footsie as the United Kingdom will be releasing key economic data including the country's unemployment rate and retail sales for May along with its very own inflation statistics.
For now, the markets appear to be sure that the Federal Reserve will not act to taper its bond-buying program yet the Bank of England's opinion could be quite different as the UK central bank may start to unwind its positions if inflation readings surge way past the institution's 2% annual target.