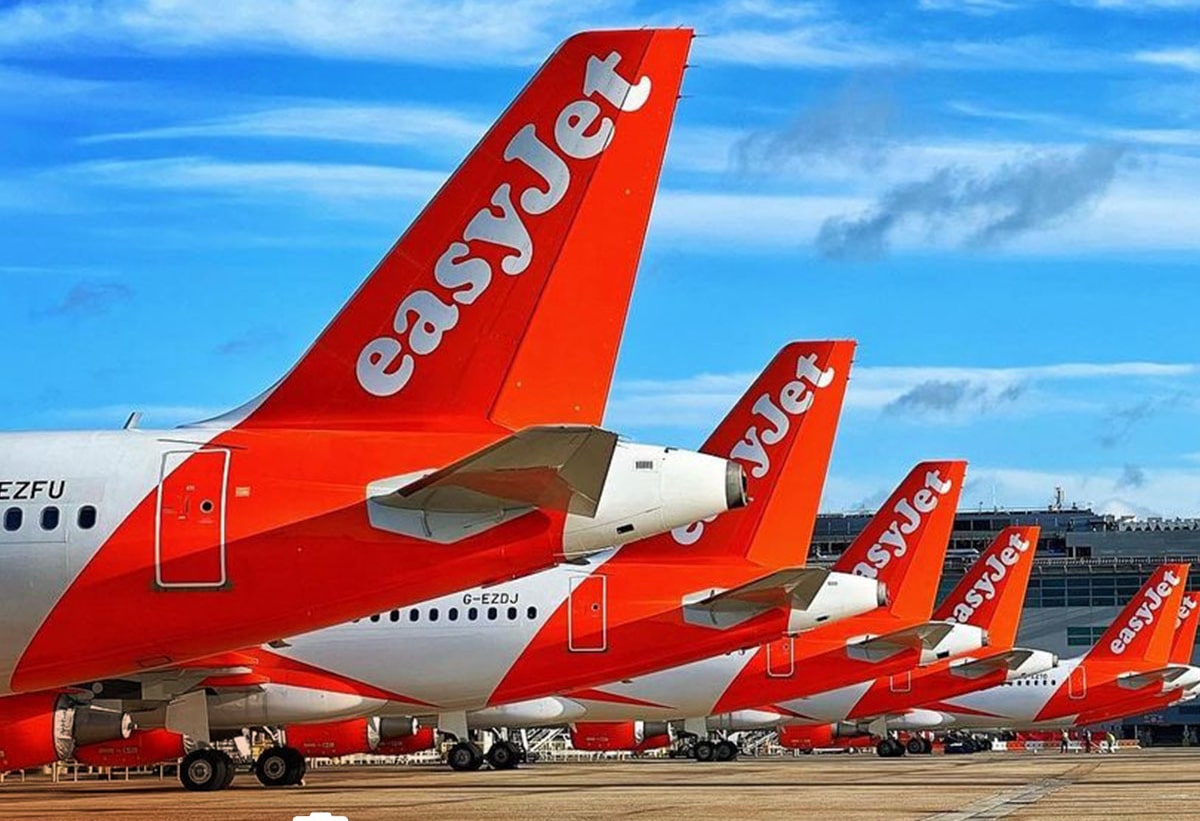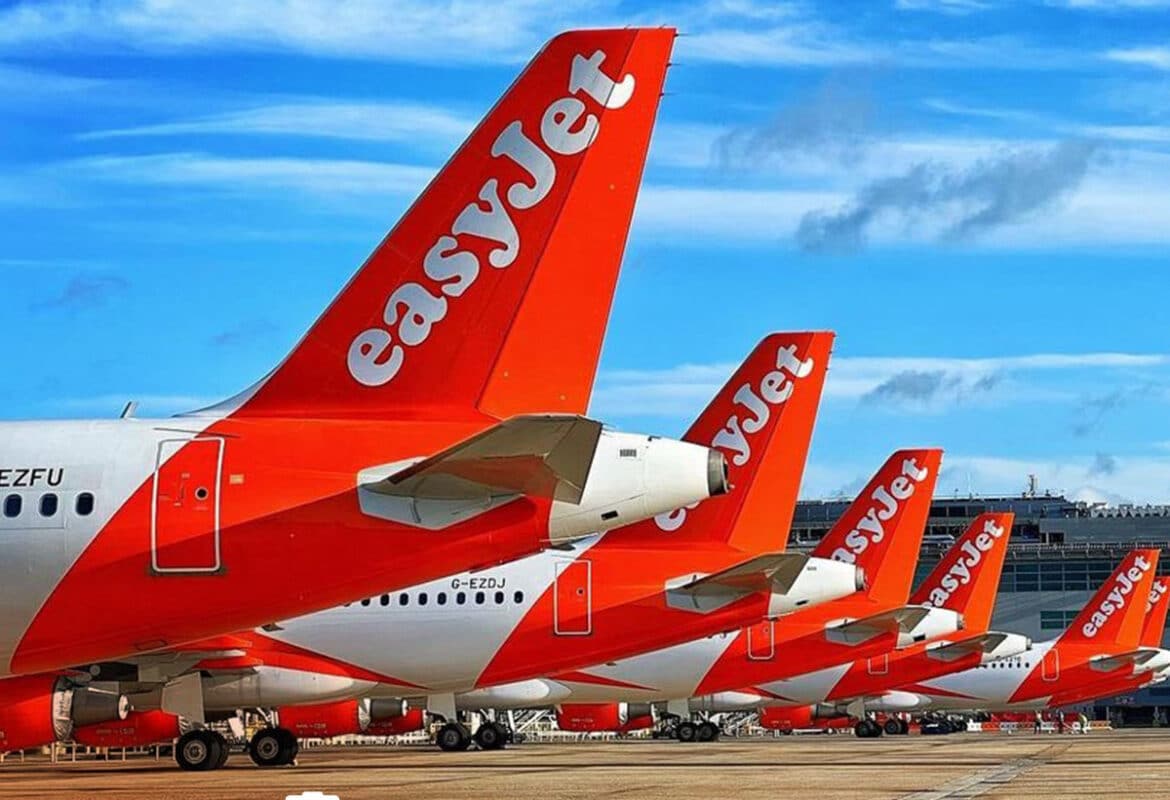 EasyJet shares are trading lower in London price action today after the company released its Summer Trading Update and warned of flight cancellations. The aviation industry across Europe is grappling with supply chain issues at a time when summer travel demand is picking up.
While recession fears have been increasing globally, air travel is one section of the economy which is still holding strong. There is still pent-up demand for both domestic and international travel as most economies have reopened and people have started to live with the COVID-19 pandemic even as China continues to pursue its controversial zero-COVID policy.
EasyJet pointed to strong demand
EasyJet pointed to strong demand and said that in the June quarter it expects to carry around 22 million people and operate around 140,000 flights. The expected demand is 550% higher than the corresponding period last year with the demand for April and June being seven times higher year-over-year. Meanwhile, the YoY comparisons might give a distorted picture as air travel had slumped during this time last year as the deadly delta wave of the COVID-19 virus hit many parts of the world.
A better comparison would be with the fiscal year 2019. EasyJet said that it expects its third-quarter capacity to be 87% of the levels that it reported in the fiscal year 2019. It expects the capacity to rise 90% in the next quarter.
Demand has been strong for the aviation industry. In its trading update, EasyJet said, "Booking momentum has continued with demand for travel this summer remaining strong, with Q3 currently 86% sold with ticket yields up c.2% and Q4 48% sold and ticket yields up c.14%. This Q4 booking position is broadly in line with where we were at the same point in FY19."
Supply chain issues hit the global aviation industry
Meanwhile, the aviation industry in Europe is grappling with supply chain issues. EasyJet said, "Given the unprecedented ramp up, the aviation industry across Europe is experiencing operational issues with root causes similar to the post covid supply chain issues being seen in many other parts of the economy."
Notably, due to the global supply chain issues, which have been further compounded by the Russia-Ukraine war and the COVID-19 lockdowns in China, there has been a shortage of several things like food products, semiconductors, as well as diesel exhaust fuel.
Commenting on the problems, EasyJet said, "The challenges include air traffic control delays and staff shortages in ground handling and at airports, resulting in increased aircraft turnaround times and delayed departures which have a knock-on effect resulting in flight cancellations." It added, "A very tight labour market for the whole ecosystem including crew, compounded by increased ID check times, has reduced planned resilience further. This is reflected in the flight caps announced recently at two of our biggest airports, London Gatwick and Amsterdam."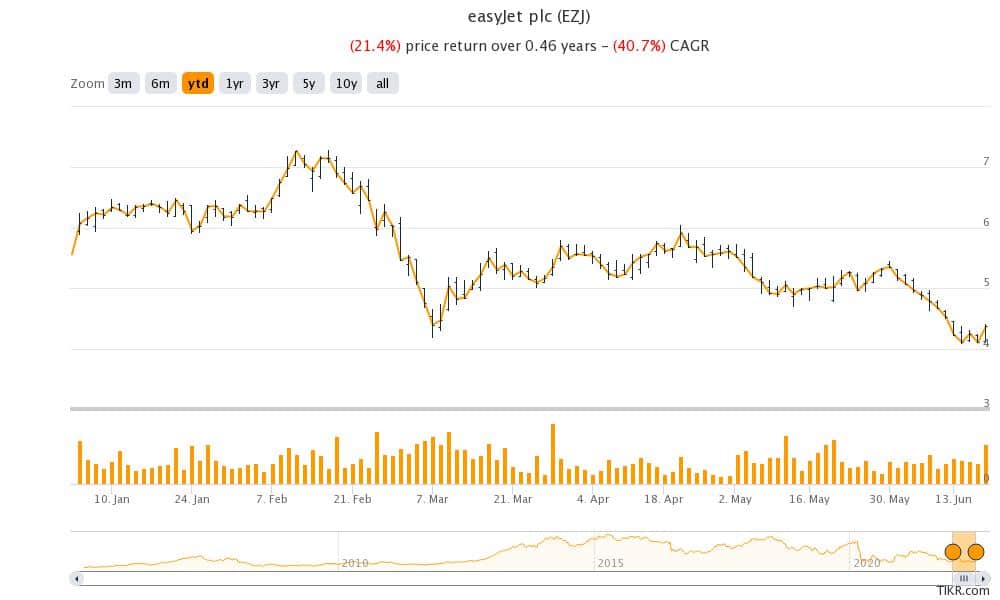 Labour shortage
There has been a shortage of labour in the developed world and despite recent layoffs at many companies, the US job market continues to remain tight and there have been more job openings than people available to pick these jobs.
EasyJet has warned of an unspecified number of flight cancellations due to these issues. It however said, "Given easyJet's high frequency network, we expect to be able to rebook the majority of customers on alternative flights, with many being on the same day as originally booked for."
The company's CEO Johan Lundgren said, "While in recent weeks the action we have taken to build in further resilience has seen us continue to operate up to 1,700 flights and carry up to a quarter of a million customers a day, the ongoing challenging operating environment has unfortunately continued to have an impact which has resulted in cancellations."
EasyJet warned of higher costs
These cancellations would also increase EasyJet's operating costs and it expects to exceed its ex-energy operating cost guidance for the quarter. Rising energy prices are another headwind for energy companies. While crude oil prices have come off their 2022 highs, they are still trading near the $110 per barrel price level. Aviation fuel prices have also increased in line with soaring energy prices.
Add the rising wage costs and high inflation, aviation companies might see an increase in costs in the current quarter. EasyJet would provide its third-quarter trading update on 26 July which would provide markets insights into how well it has been able to pass on the higher costs to fliers through higher ticket prices.
Earnings estimates
Analysts polled by Koyfin expect EasyJet's sales to almost triple this year and reach £5.80 billion. The company's EBITDA is expected at £824 million this year. However, after the trading update, analysts might take a fresh view of the company's earnings estimates.
EasyJet shares were trading 3.2% lower at 423.23p at 11:50 AM London time today. The shares are down 22% for the year and have a 52-week trading range of 408.20p-1,005.50p.