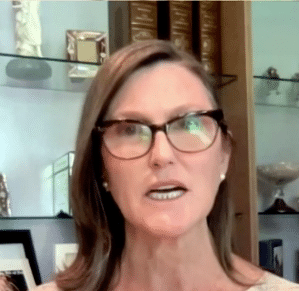 Cathie Wood's flagship ARK Innovation (ARKK) exchange-traded fund (ETF) could be poised to hit the $90 mark in the next few weeks as indicated by the bearish setups seen in its top 5 holdings, as tech stocks have continued to deflate recently amid an ongoing sector rotation and inflation concerns.
Since the fund hit an all-time high of $159.7 in mid-February, its price has slid 37.7% as hyper-growth stocks like Tesla (TSLA), Zoom Video Communications (ZM), and Twilio (TWLO) have melted to their lowest levels since November last year, with investors possibly expecting slower growth now that the pandemic tailwind is ceding.
Questioned about the recent poor performance of the fund, Wood emphasized that she "loved this setup", referring to the fact that the sector rotation could be broadening the bull market for the stocks that ARK Innovation invests in as late buyers who may want to enter the space at more reasonable prices can now do it – a situation that would set a higher support area for the stocks involved.
Meanwhile, the fund manager also mentioned that even though the fund is down more than 30% since its February peak, its forecasted annual growth rates have only been adjusted by about 15% to around 25% to 30% per year, which is still 2.5 to 3 times what a broad market index like the S&P 500 would deliver on an annual basis during multi-year holding periods.
However, investors appear to be jumping off the ark, as indicated by a net outflow of $657 million experienced by the ARK Innovation ETF in the past 30 days according to data from ETF Database.
Moreover, the ETF has broken below some crucial technical supports including its 200-day moving average, which indicates the extent of the negative momentum. So far this year, the fund has delivered a 20% loss compared to a 1.7% gain in the Nasdaq 100 index.
A closer look at the technical setup of ARK's largest holdings
According to data from ARK's official website, Tesla (TSLA), Teladoc Health (TDOC), Roku (ROKU), Square (SQ), and Zoom Video Comm (ZM) make up for 30.5% of the firm's total assets.
A closer look at the technical setup for each of these five holdings shows that most of them are either tagging or have already broken below their support levels. Based on those setups, and given the degree of sectorial concentration in the fund's holdings, this could be a make-or-break moment for ARK Innovation (ARKK).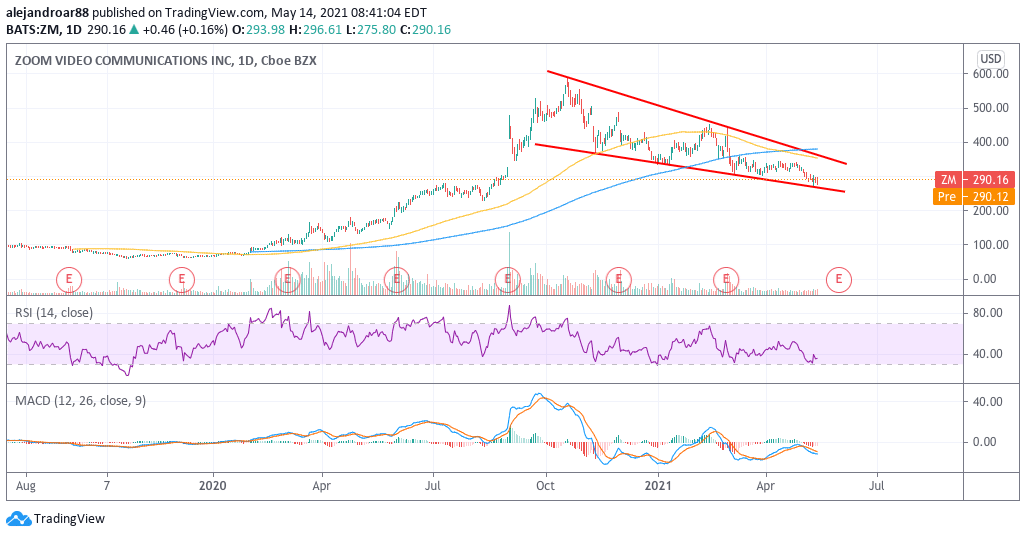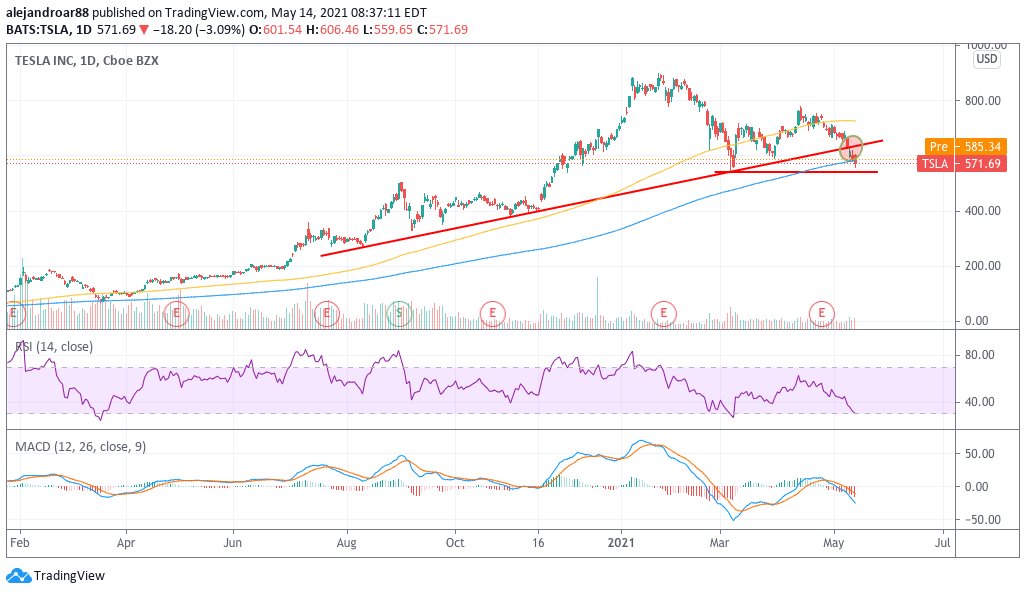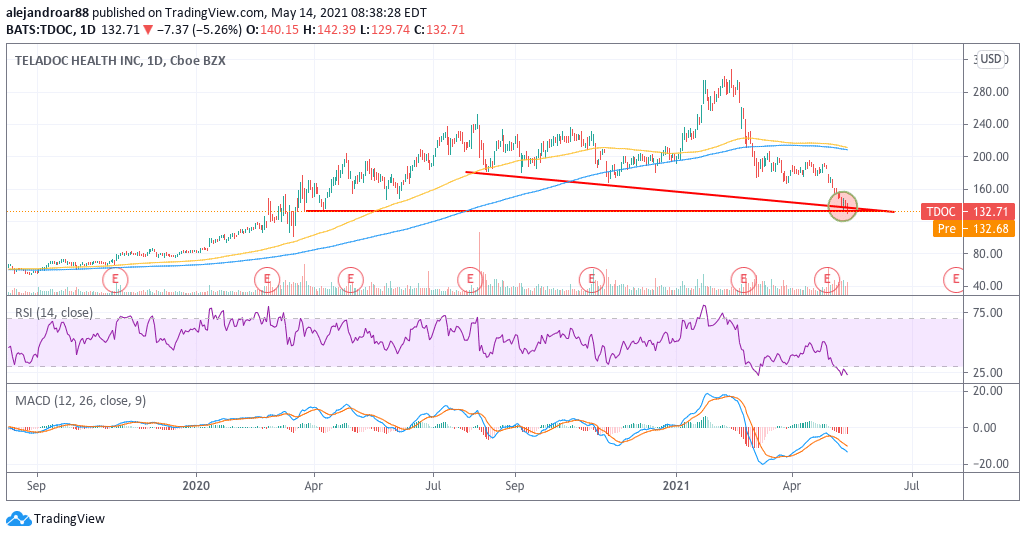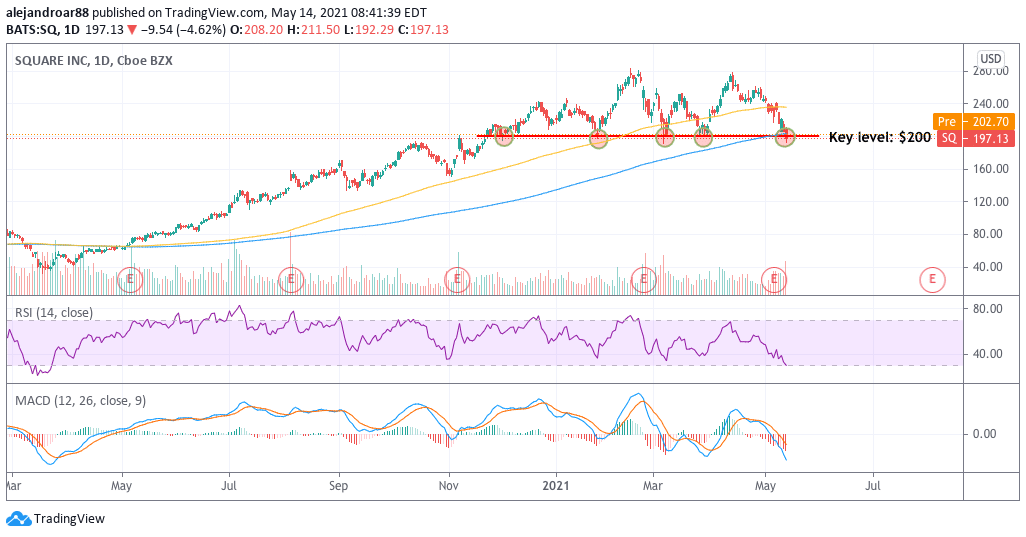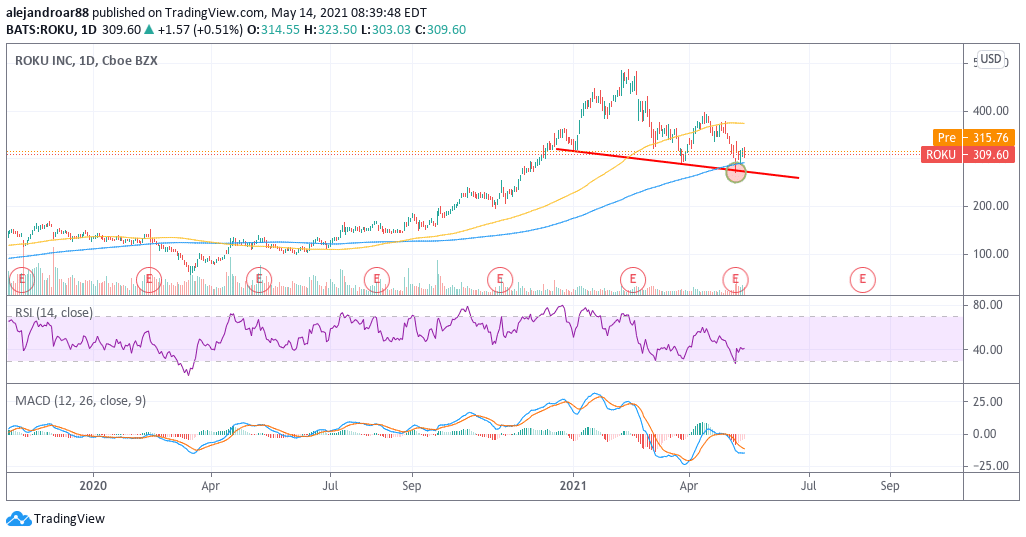 Meanwhile, the price action seen by the fund's ticker shows that it can still go lower, with a first target set at $90, at which point we could maybe call a short-term bottom for it as a result of a technical bounce.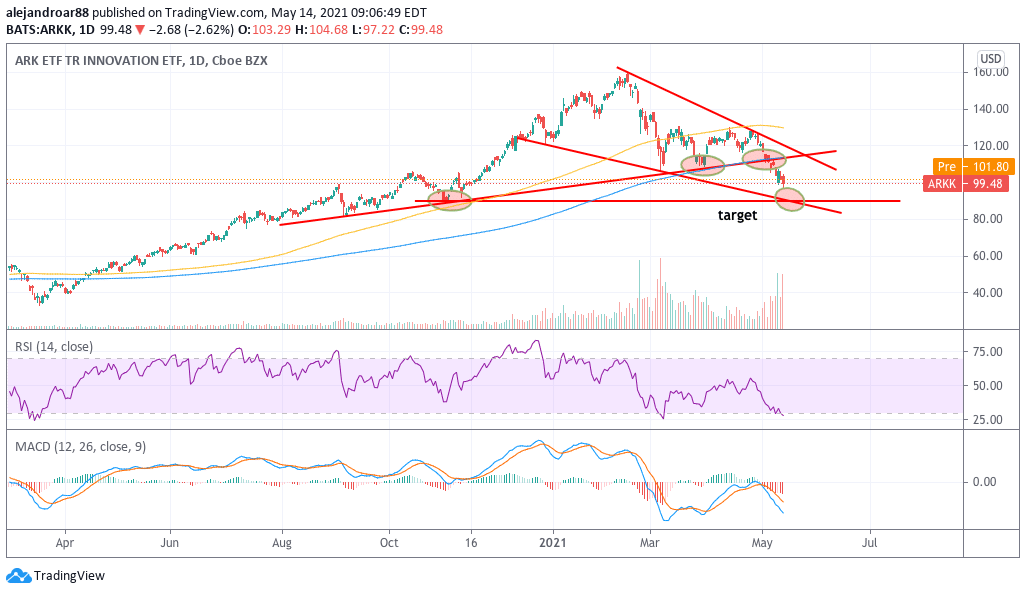 It is important to note that most of ARK's holdings are growth companies with weak fundamentals. This increases the sensitivity of their price to changes in market sentiment, as valuations are mainly supported by future growth expectations rather than past performance and earnings.
In this regard, the direction of the fund's performance relative to the tech-heavy Nasdaq 100 should remain similar, but the risk premium is higher as most of its component's betas are above 1.
In summary, what investors should understand about ARK is that the additional gains delivered by the fund compared to the Nasdaq 100 are mostly the result of assuming a higher risk. As of now, the 5-year monthly Beta reading is currently standing at 1.55.
Looking to buy or trade ARK ETFs now? Invest at eToro with 0% commission!
75% of retail investor accounts lose money when trading CFDs with this provider