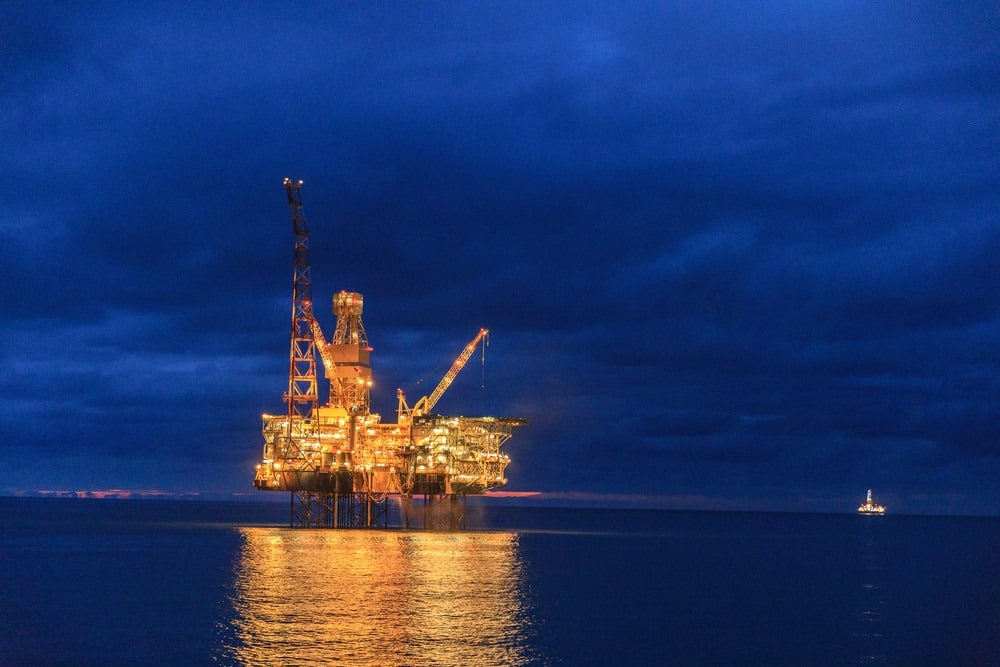 Shares of British multinational energy company BP were printing higher in early trading today after the company announced that it would reinstate its share buyback programme.
BP had set itself a net debt target of $35 billion before it would reinstate the share buyback program. The energy giant's net debt was $38.9 billion at the end of 2020 and it had forecast that its net debt would increase in the first half of 2021. It had said that its net debt would fall to $35 billion only between the fourth quarter of 2021 and the first quarter of 2022.
BP to reinstate share buyback
BP got $4.7 billion from asset disposals in the first quarter and now expects to generate $6 billion, which was the higher end of its guidance, from asset disposals in 2021.
"We are pleased to announce that we now expect to have reached our USD35 billion net debt target during the first quarter 2021. This is a result of earlier than anticipated delivery of disposal proceeds combined with very strong business performance during the first quarter," said Bernard Looney, BP's CEO.
Crude oil prices
Crude oil prices have been strong in 2021 which has led to higher operating cash flows for the company. While we'll get more details when the company releases its first quarter earnings later this month, they would be significantly higher than the previous quarter.
Also, it got $2.4 billion from selling its 20% stake in an Oman gas block, $1.0 billion as the final payment from the sales of its global petrochemicals business to INEOS, $700 million from the disposal of a stake in a controlled affiliate, and $400 million from selling its investment in data analytics company Palantir.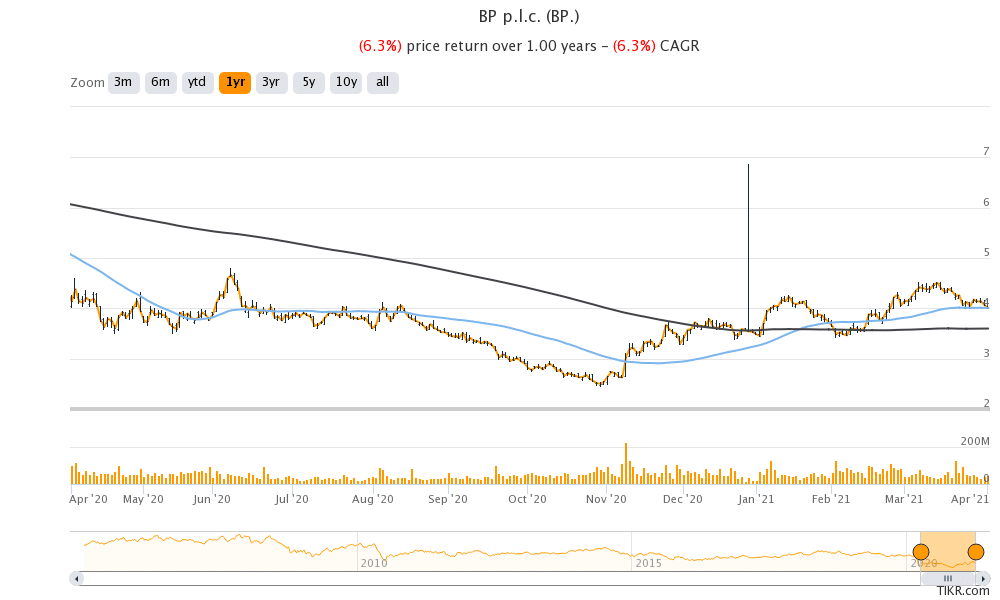 Analyst sees BP spending $2 billion on buybacks
Analysts have also weighed in on BP's share repurchase plans. "Given where the share price is, we expect more than 60% of surplus free cash flow to be allocated to buybacks," said Oswald Clint, an analyst at Sanford C. Bernstein Ltd.
Berenberg analyst Henry Tarr said that "We estimate that at $60/bbl oil prices, the company will be buying back around $2 billion – $2.5 billion in shares annually."
Electric vehicles
Last year, BP had outlined plans to raise $25 billion by 2025 through asset disposals. While the company has been trying to lower its carbon footprint by exiting some of the hydrocarbon business, it is investing in clean energy. Last month. BP partnered with Volkswagen for electric vehicle charging stations. Volkswagen has set an ambitious target of becoming the market leader in electric and autonomous vehicles by 2025 and charging stations would be a key enabler in the adoption of its electric cars.
BP had lowered its dividend in 2020
In 2020, BP halved its dividend and suspended its share buyback program. The energy industry had a tough time in 2020 as crude oil prices plummeted. Momentarily, the WTI (West Texas Intermediate) futures contract went negative in April as there was a glut of oil with no takers.
Meanwhile, things are looking up for the energy industry in 2021 and crude oil prices are trading near $60 per barrel, roughly where they traded at the beginning of 2020. Several factors have helped oil prices this year. This includes Saudi Arabia's unexpected and unilateral production cut along with OPEC+ extending its production cut. The demand side of the equation is also looking good even as lockdowns are back in some cities globally.
BP shares look attractive
With the share buyback program, BP is catching up with other energy companies that have increased shareholder payouts. Shell, for example, has already increased its dividend while BP's dividend is still at $0.0525 that it reduced to in August 2020.
Meanwhile, BP still has a dividend yield of 5.1% which is more than twice the S&P 500's dividend yield. BP shares were trading 3.6% higher at 300.15p in early London trading today. The shares trade at an NTM (next-12 months) enterprise value to EBITDA multiple of 4.9x which looks attractive.