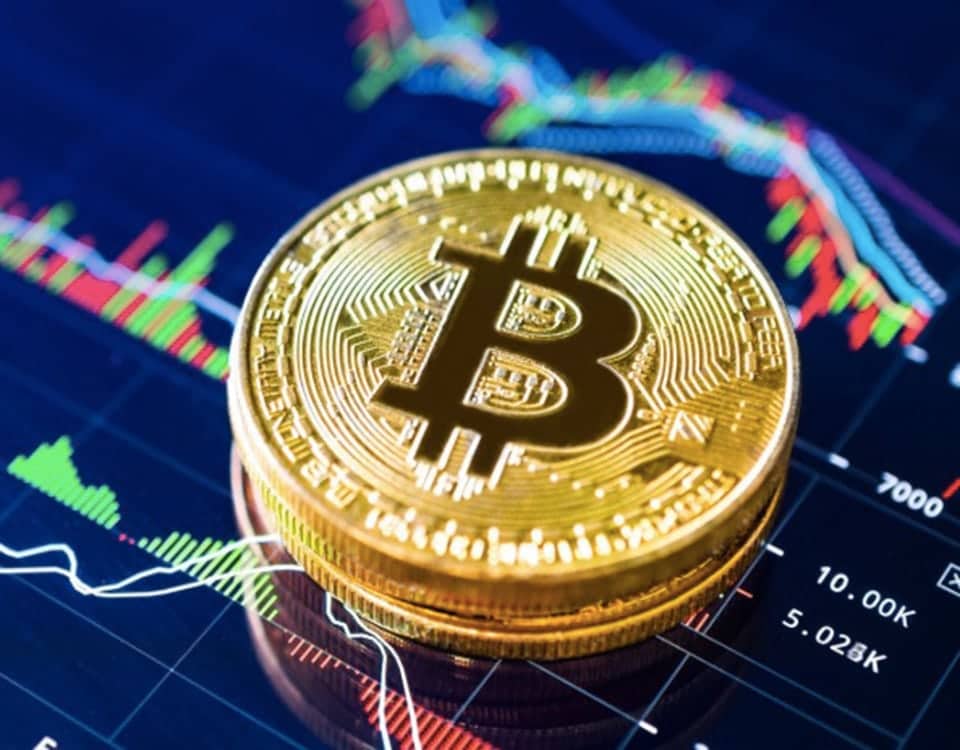 The price of Bitcoin (BTC) is dipping for a third day in early cryptocurrency trading action today following Sunday's major sell-off, as negative momentum continues despite some good news on the institutional adoption front.
So far this morning, Bitcoin (BTC) is down 2.2% at $55,870 according to data from cryptocurrency exchange Binance, while other digital assets including Ethereum (ETH) and XRP are down 3.4% and 8% respectively.
The king of the crypto realm has seen a 14% drop since it hit its latest all-time high of $64,854 per coin on 13 April, after a major sell-off took place on Sunday as a result of the liquidation of hundreds of millions in long positions.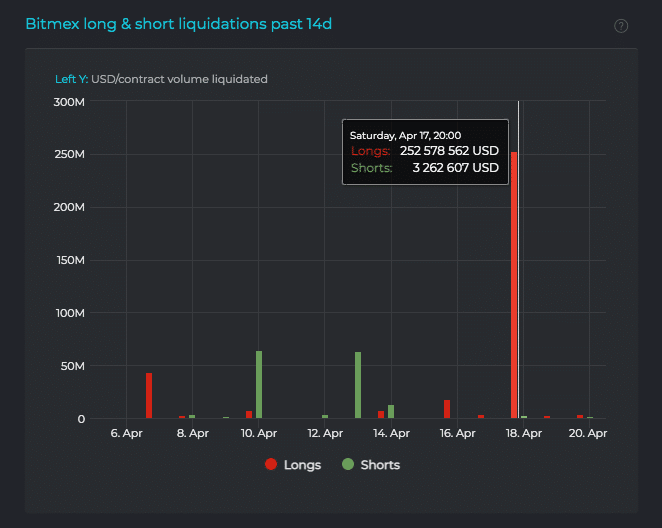 According to data from Datamish, Bitmex alone recorded the liquidation of $252 million in long positions in BTC on Sunday – a situation that seems to have caused a cascade effect as stop-loss orders may have been triggered down the road as the price of the digital asset kept plummeting.
However, liquidations have slowed down on Monday and today as well, which means that Bitcoin's plunge could have been the result of some profit-taking activity from one or more BTC whales.
Paypal's Venmo now supports cryptocurrency transactions
In a press release published this morning, Venmo – a mobile payment service owned by PayPal – announced that its platform will now allow users to buy, sell, and hold cryptocurrencies.
The announcement comes almost six months after PayPal (PYPL) offered the same possibility to its customers, a situation that opened up the crypto market to individuals who were mostly skeptical of using crypto exchanges for getting exposure to digital assets.
A big portion of Bitcoin's latest rally has been attributed to PayPal's decision to let users trade cryptocurrencies. Meanwhile, Venmo highlighted that 30% of its users already hold crypto while 20% of that group started to own digital assets during the pandemic.
Users will now have the possibility of buying as little as $1 in cryptocurrencies through Venmo, a situation that should help inject further liquidity to the market of the four tokens supported by the company which are Bitcoin (BTC), Ethereum (ETH), Litecoin (LTC), and Bitcoin Cash (BCH).
What's next for Bitcoin (BTC)?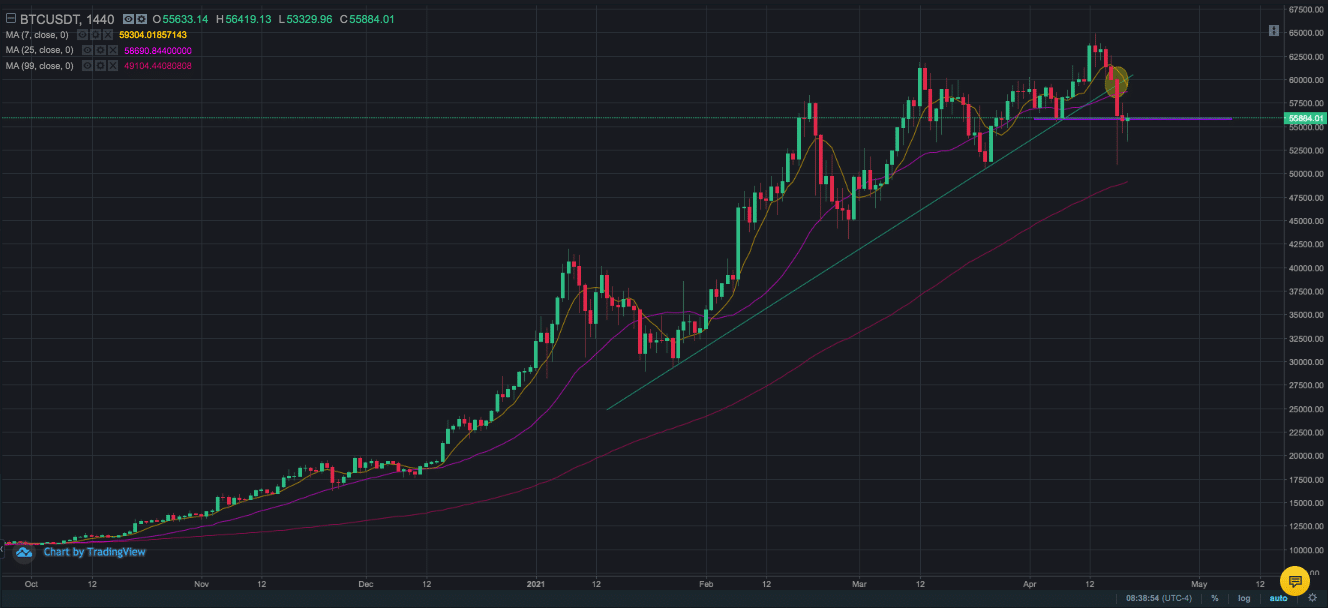 The past three candles seen on BTC's daily price action are particularly interesting as they favor a bullish short-term outlook for the coin.
First, Bitcoin (BTC) managed to recover from a 15% plunge on Sunday to close the session with a 6.5% loss. A similar situation occurred both yesterday and today, with Bitcoin recovering from big early dips to settle the day above its session lows.
What this shows is that there is still significant open interest out there to buy big dips, and this situation should limit bitcoin's downside risk until net long positions start to turn positive again.
For now, in the absence of meaningful and material catalysts that could depress the valuation of BTC, chances are that this is a short-lived negative momentum episode that could actually present an opportunity for buyers looking to incorporate BTC into their portfolios at a lower price.
Meanwhile, Venmo's decision to open up crypto for its more than 70 million customers could attract further buying interest to this group of four digital assets in the near future – a situation that favours a bullish outlook as well.
WeWork has also just announced that it will now accept payment in crypto and will also include the option to pay landlords with crypto. Coinbase is reported to be among the first customers to avail itself of the new WeWork payment method.