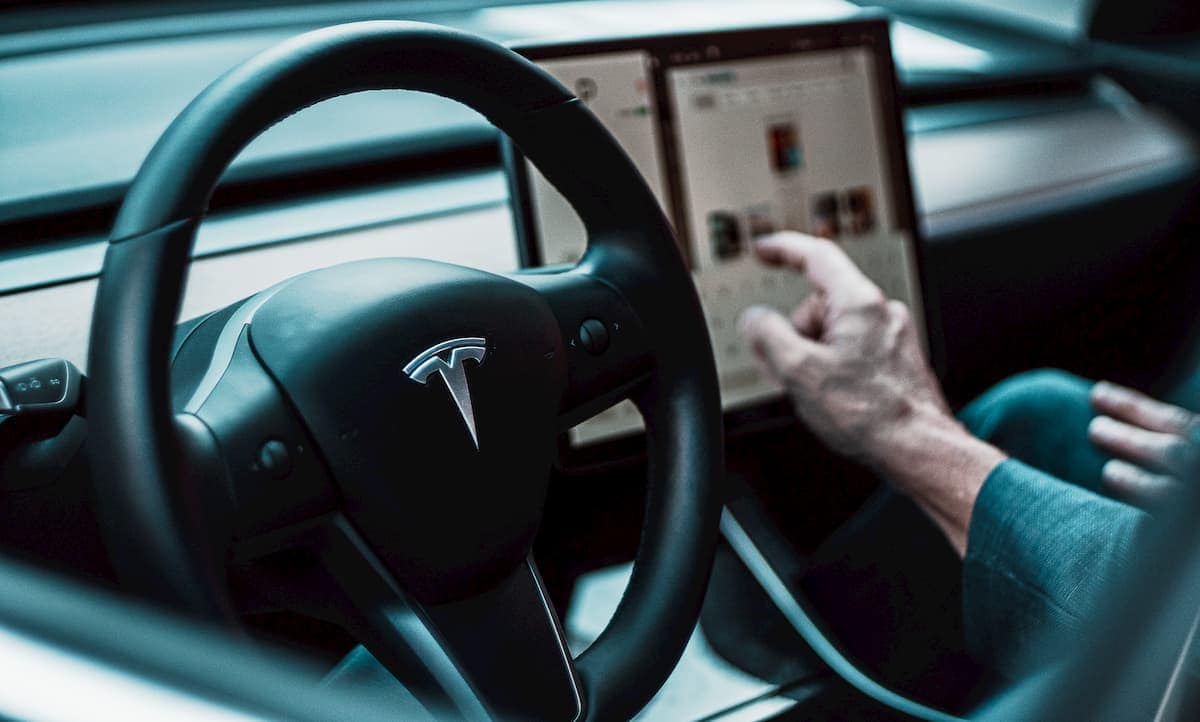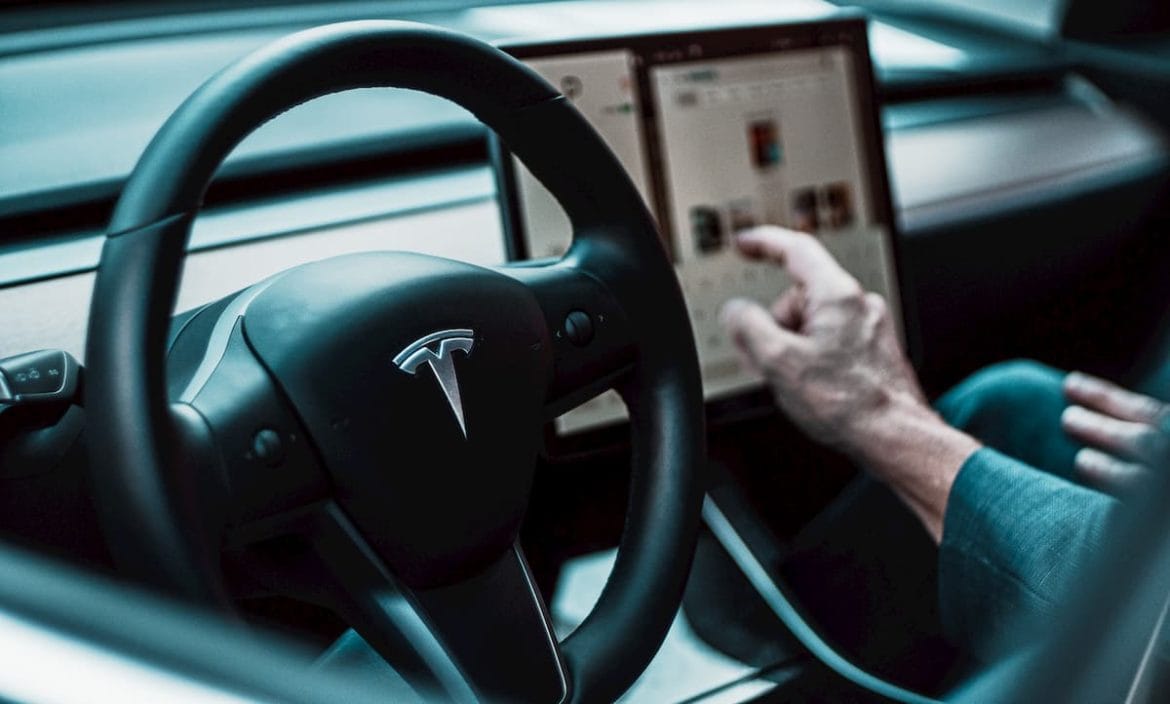 Tesla is perhaps the most polarising stock of our times. It has gained over 600% this year and its market capitalisation is now approaching $600 billion.
That's the highest valuation for an automaker ever in history. While Tesla fans don't see the company as an automaker but a tech company, for all practical reasons it is a mix of both an automaker, an renewable energy company, and a tech company.
Differing views on Tesla
While there have always been very divergent views on Tesla, they have been quite stark this week. Goldman Sachs, that had downgraded the stock in June, has raised it to a buy and assigned a price target of $780. It has raised its target price on Tesla by $300 and now has the street's highest price target on the company.
Goldman Sachs turns bullish
While upgrading the stock, Goldman Sachs analysts said that the "the shift toward battery electric vehicle adoption is accelerating and will occur faster than our prior view". Goldman is also positive on Tesla's Energy business. While the Energy business currently accounts for a small percentage of Tesla's total revenues, last year CEO Elon Musk said that it would eventually become as big as its automotive business.
According to Goldman Sachs analysts, Tesla's "energy business should also benefit from the regulatory shift toward carbon reduction and clean energy, and solar market valuations have similarly accelerated."
Green energy stocks
To be sure, there has been a rally in green energy stocks after Joe Biden was elected as the 46th US president. Biden has vowed to re-join the Paris Climate Deal and spend heavily on renewable energy. This is unlike the incumbent Donald Trump whose administration was friendlier towards coal and oil and gas companies.
Goldman expects Tesla to deliver one million cars in 2022. This year, Tesla expects to deliver half a million cars. Goldman Sachs has a positive long-term view of the company end expects it to deliver 15 million cars by 2040. Goldman Sachs assumes that Tesla would maintain its nearly 20% stake in the electric vehicle market. Under its optimistic scenario, Goldman Sachs sees the company delivering almost 20 million cars by 2040. In contrast, Volkswagen, the world's largest automaker sold a little less than 11 million cars in 2019.
Jim Chanos cuts his position on Tesla
Meanwhile, Goldman Sachs is not the only one turning bullish on Tesla. Long time Tesla short Jim Chanos has also cut his positions in the stock. In April, Chanos had said that he's "maximum short" on Tesla. However, the last year has been nothing short of a nightmare for Tesla bears who have lost billions betting against the stock that has been hitting new record highs. So far in 2020, Tesla has hit 30 record highs.
The rally in Tesla stock that began after the surprise profit in Q3 2019 has continued undeterred so far. Before the upgrade from Goldman Sachs, S&P 500 Index Committee's decision to include Tesla stock in one tranche on December 21 triggered a sharp rally in its stock price. Passive funds would have to buy billions of dollars of the company's shares after its inclusion into the index.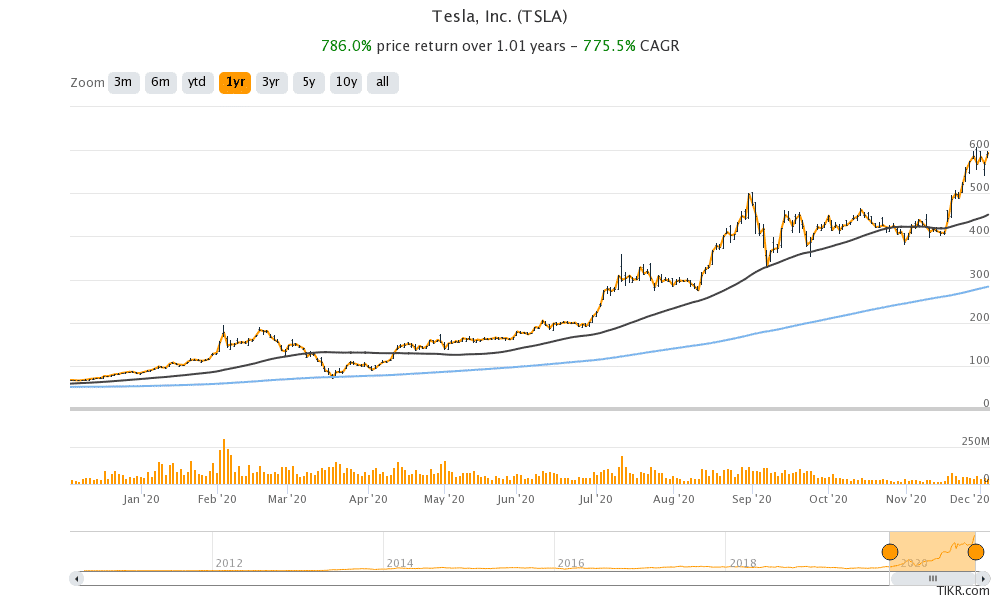 Tesla has been "painful" for bears
Meanwhile, Chanos admitted that his bet against Tesla has been "painful." He said, "We're not max short, but we are still short." Chanos also pointed to the soaring valuations in the electric vehicle (EV) stocks where companies like NIO and XPeng saw their market capitalisation soar above that of General Motors. Pointing to other EV stocks, Chans said, "But there's now so many other things to do in the EV space that we found lots of other things that are maybe even crazier than Tesla."
The "Big short" also goes short on Tesla
Meanwhile, while Chanos has cut his short positions on Tesla, Michael Burry has revealed that he's short on the stock. Burry correctly bet against CDOs (collateralised debt obligations) in 2007-2008 at a time when the US housing markets was seen as hale and hearty by almost everyone including credit rating agencies. Burry took a contrarian approach to the US housing market that everyone thought was doomed to fail. Indeed, he suffered huge losses on the positions initially.
However, he eventually made huge gains as the housing market collapsed. This led to the collapse of companies like Lehman Brothers and Bear Sterns. Eventually, the US government stepped in to save the financial sector from the slump. Burry featured in the best-selling book The Big Short: Inside the Doomsday Machine and movie The Big Short.
Capital raise
Taking a swipe at Musk, Burry tweeted "So, @elonmusk, yes, I'm short $TSLA, but some free advice for a good guy … Seriously, issue 25-50% of your shares at the current ridiculous price. That's not dilution."
Notably, Tesla has issued shares twice this year. The first issuance in February came weeks after Musk categorically denied a capital raise during the Q4 2019 earnings call. In the next round, Tesla raised over $5 billion within days of announcing what was supposed to be a "staggered" share issuance.
Are Tesla shares overvalued?
Eventually, all stocks fall towards their fair value in the long term. Talking of Tesla, in the trailing four quarters its net profit margin has been in the vicinity of 1%. That's not the margin that one associates with tech companies that Tesla bull see it. Also, the profitability would look even poor if we exclude the regulatory credits that Tesla earned.
Musk himself has admitted that Tesla might never be super profitable. While the company has a strong moat and its electric cars are admired by its buyers, the moat hasn't translated to superior profitability. Tesla has instead been lowering car prices in a bid to increase adoption of its electric vehicles.
Ashwath Damodaran
Calling Tesla overvalued has been almost suicidal this year. Even Ashwath Damodaran valued the company at a fraction of its current price and the stock has grown multifold since then. But then, Burry's bet on Tesla is another grim reminder that we have a possible bubble building in the EV stocks that could eventually crash like the dot com bust and the 2008 housing market crash.
If, or when, the rally in EV stocks fizzles remains to be seen. However, it would be worthwhile to remember the words of wisdom from Benjamin Graham who authored the famous book the Intelligent Investor: "In the short run, the market is a voting machine but in the long run it is a weighing machine."