Launching a new cryptocurrency or NFT is just the first step in creating something new out of digital bytes. For your token to have an impact in the world, it needs to get noticed.
That's where crypto advertising and marketing agencies come in. These companies work with crypto and NFT founders to help you promote your token in the media and get your project the attention it deserves.
Choosing the best cryptocurrency marketing agency is key to seeing results. So, we've put together a review of the top 3 crypto and NFT marketing firms for 2021.
1. CryptoPR


CryptoPR is one of the leading firms for putting new crypto projects on the map. The company specializes in NFT and DeFi coin marketing, which means it works primarily with founders and tokens who are pushing the envelope of what cryptocurrency can do.
CryptoPR takes a multi-pronged approach to earn your token media attention. The company puts out press releases and news stories and works with trusted journalists to land your token a spot in widely-read outlets like Yahoo! Finance and Cryptonews.
In addition, CryptoPR works with a network of cryptocurrency sites and can strategically place your project in the top 10 lists and table listings. Finally, CryptoPR helps you reach your project's target audience through paid banner advertisements and email campaigns.
2. ICODA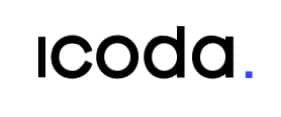 ICODA is another top cryptocurrency marketing outfit. This company can help you recruit YouTube influencers to promote your project as well as find client leads that you can turn into early adopters. ICODA also has a team of in-house news writers and marketing specialists who can help you build a campaign from the ground up, including identifying the target audience for your NFT or cryptocurrency.
ICODA can run a traditional PR campaign, placing banner ads and reaching out to journalists to feature your project. But its specialty is in new media, so this agency is best if you need a promo video or a behind-the-scenes social media campaign.
3. Coinbound


Coinbound is a marketing firm built with the mission to help your crypto project go viral. The company achieves results by leveraging a huge network of crypto influencers across platforms like YouTube, Twitter, and Instagram. It's helped a number of major projects get off the ground, including platforms like eToro and Okcoin.
A big part of what Coinbound does is to take over the management of your brand. The company will help you set up a blog, optimize your website and project pages for search engine rankings, and promote your brand image on forums like Reddit and BitcoinTalk. Coinbound also manages online ad purchases and submits press releases to help your project stand out in a sea of new crypto offerings.
Promote Your Crypto Project Today
Finding the right marketing agency for your cryptocurrency or NFT has never been more critical to success in the decentralized digital world. Sign up with a top crypto marking firm like CryptoPR to start promoting your new project today!