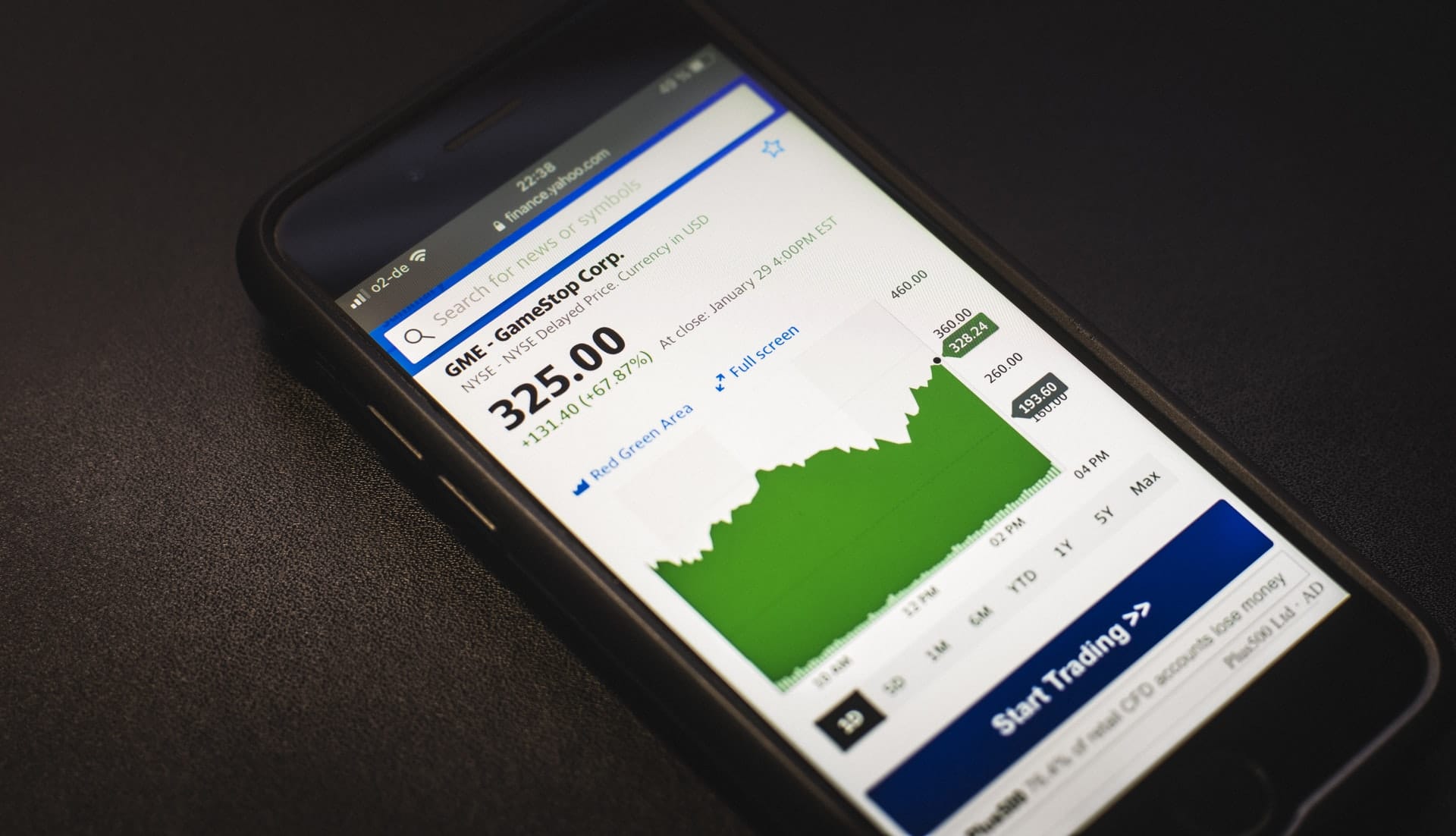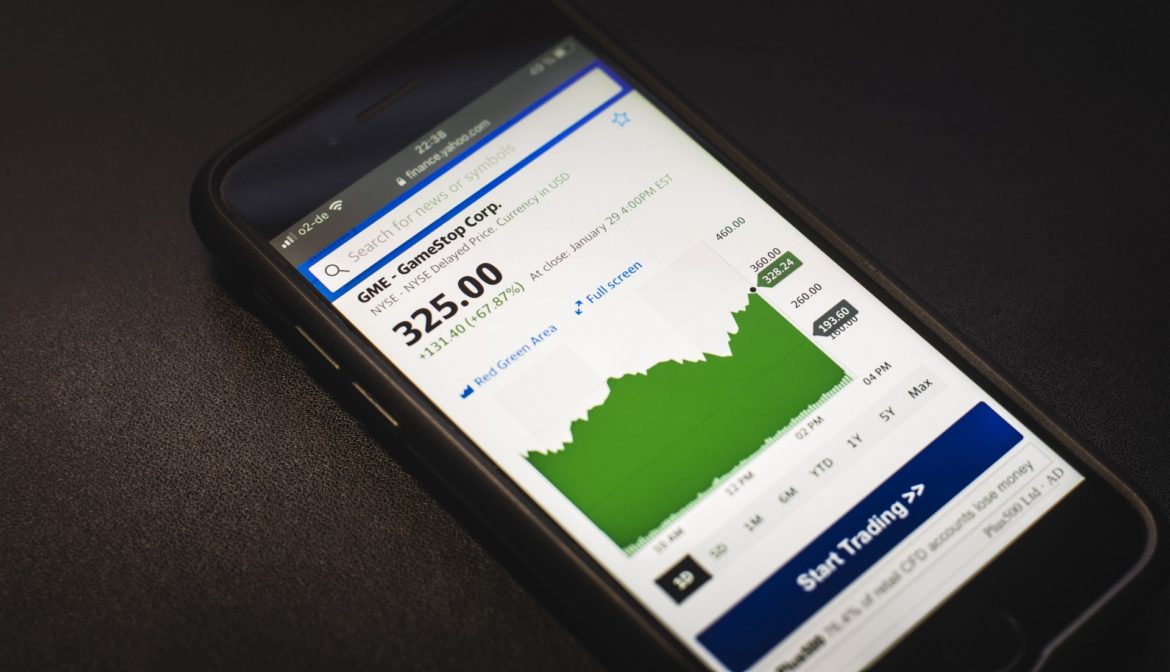 GameStop and AMC Entertainment shares rose 16.3% and 20% yesterday and were higher in US premarket price action today also. Are meme shares back and is Reddit group WallStreetBets pumping them again?
WallStreetBets has built its reputation as a "short-seller killer" on Wall Street. The group of mostly retail traders successfully took on big hedge funds and nearly triggered a collapse of Melvin Capital. Citron Capital which issued a short-sell report on GameStop has vowed that it will no longer write a short-sell report.
Meme shares in 2021: GameStop and AMC Entertainment
Stocks like GameStop, AMC Entertainment, Zomedica, Sundial Growers, and Naked Brands acquired the status of meme share this year as big Wall Street funds watched from the sidelines while retail traders made handsome returns trading in these names many of which were frowned upon by major brokerages as speculative.
Meanwhile, the so-called meme companies also capitalised on the short squeeze and went on a capital raising spree. Zomedica, Sundial Growers, and Naked Brands issued new shares in a frenzy with almost complete disregard for dilution. But then, when even Tesla could not resist the lure of issuing shares at elevated valuations despite no apparent need for funds, one cannot really blame the cash-starved penny meme shares. Many of these companies are today not only surviving but thriving thanks to the short-squeeze driven rally.
Sundial Growers
Sundial Growers deserves a special mention here. The company was facing a survival threat last year amid falling sales, perennial losses, and massive cash burn. However, it had $752 million as cash and equivalents on its balance sheet on 7 May. It now has "spare cash" to lend to other struggling cannabis companies at hefty rates. It is also forming a SPAC (special purpose acquisition company) with the capital to look at acquisition opportunities.
The company turned positive on the adjusted EBITDA level in the first quarter. However, it was due to gain on investment income and the company's core cannabis operations were loss-making—just like they have been always. But the, with the cash on its balance sheet almost half of its market cap, we also need to take into account the investment income.
GameStop raised capital
Coming back to GameStop and AMC Entertainment, both these meme stocks also raised cash by selling shares. AMC was looking to raise even more capital to bridge its cash burn and potentially pay back some of its debt. However, it dropped the plans. GameStop meanwhile expects to raise more cash by selling shares.
Now, WallStreetBets actually chose the targets very wisely. Both GameStop and AMC were fundamental stories even if we were to discount the short squeeze driven rally. GameStop shares looked attractive amid the pivot towards e-commerce and the ongoing console supercycle.
Ryan Cohen leading turnaround efforts at GameStop
The shares also had the charisma of a Ryan Cohen who won three seats on the company's board. Cohen is credited with cofounding Chewy which successfully took on Amazon. Later Cohen sold his stake in the company.
As for AMC Entertainment, it was among the premier reopening shares. In March, AMC Entertainment reopened nearly all its cinemas in the US. The footfalls have been encouraging over the last two months as a lot of people were looking at outdoor entrainment. Also, by the admission of AMC Entertainment, the company is gaining market share as a lot of smaller rivals have shut shop due to the pandemic.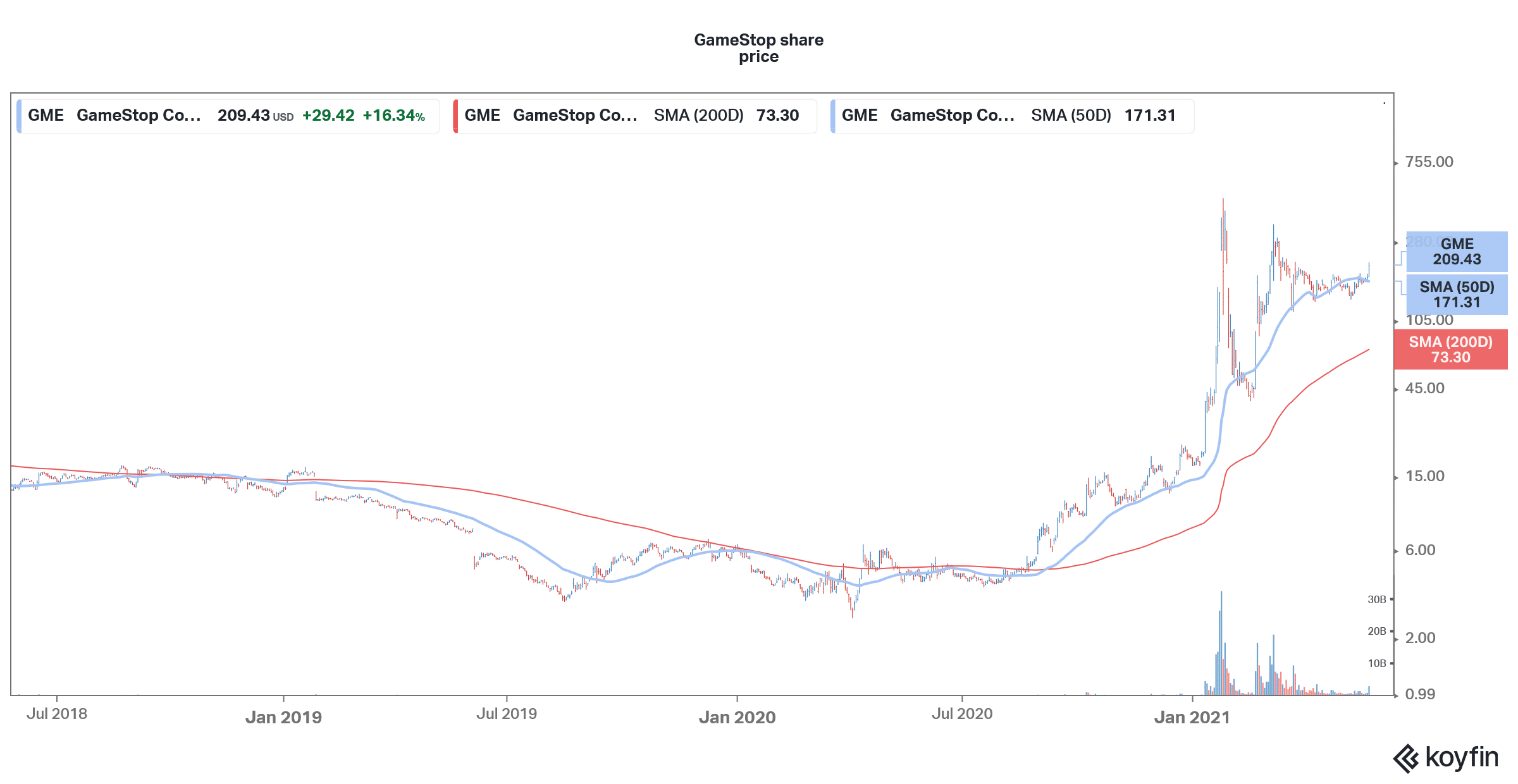 Chamath Palihapitiya also got involved in GameStop drama
To sum it up, both GameStop and AMC Entertainment are more than meme shares and a play on the turnaround. Incidentally, a lot of celebrities too got involved in GameStop shares. While Musk tweeted "Gamestonk" and triggered a buying spree in the shares, Chamath Palihapitiya too tweeted that he has bought call options in the shares. He later tweeted that he has given away the profits on the trade to a charity.
The sharp rally in GameStop shares took it to almost $500. However, within days the stock was trading at less than 10% of those levels. It is now back above $200 but is still less than half of the 2021 highs. AMC Entertainment shares also fell sharply from their highs but are again slowly creeping up.
Short squeeze in meme shares
Here it is worth noting that while short squeezes in any asset can be only a short-term price driver, it has been a different case with meme shares. A lot of these companies were zombies and are surviving only on the cash that they raised during the squeeze. Also, short-sellers are being wary of opening new bearish positions in a lot of meme shares. This would help these shares.
But then, the question could be, how real is the rally in meme shares like GameStop and AMC Entertainment this time around?  While both these companies are a fundamental turnaround story, the valuations look too stretched to build a case for buying them.
AMC Entertainment for instance might need to post profits higher than what it did in 2019 to justify the valuations. That might not be easy, given the threat from streaming which might eventually wean away a lot of people from moviegoing to the comfort of watching the movie in their homes.
GameStop pivots towards e-commerce
As for GameStop, while the pivot towards e-commerce will help in margin expansion, the gaming retail market is in a terminal decline given the fact that gaming is moving online. The high valuations that companies like Roblox and Unity Software are attracting is a testimony to the high growth that online gaming is witnessing some of which is arguably coming at the cost of traditional gaming.
Now, meme shares like GameStop and AMC have been moving more on sentiments rather than fundamentals. After a brief lull, retail investors again seem to be getting bullish on these meme shares. It ended badly last time with many investors losing over 90%, at least notionally in GameStop shares. Would it be any different this time? I would be arguing the other way as the valuations are still quite rich.
Sell-off in growth shares
There are a lot of other quality growth names where you can bet after the sell-off where the fundamental business is not in a terminal decline but these companies have been a victim of the bloodbath in growth shares. While memes might look good otherwise, risk-averse retail investors can avoid names like GameStop and AMC for now and wait for better prices.