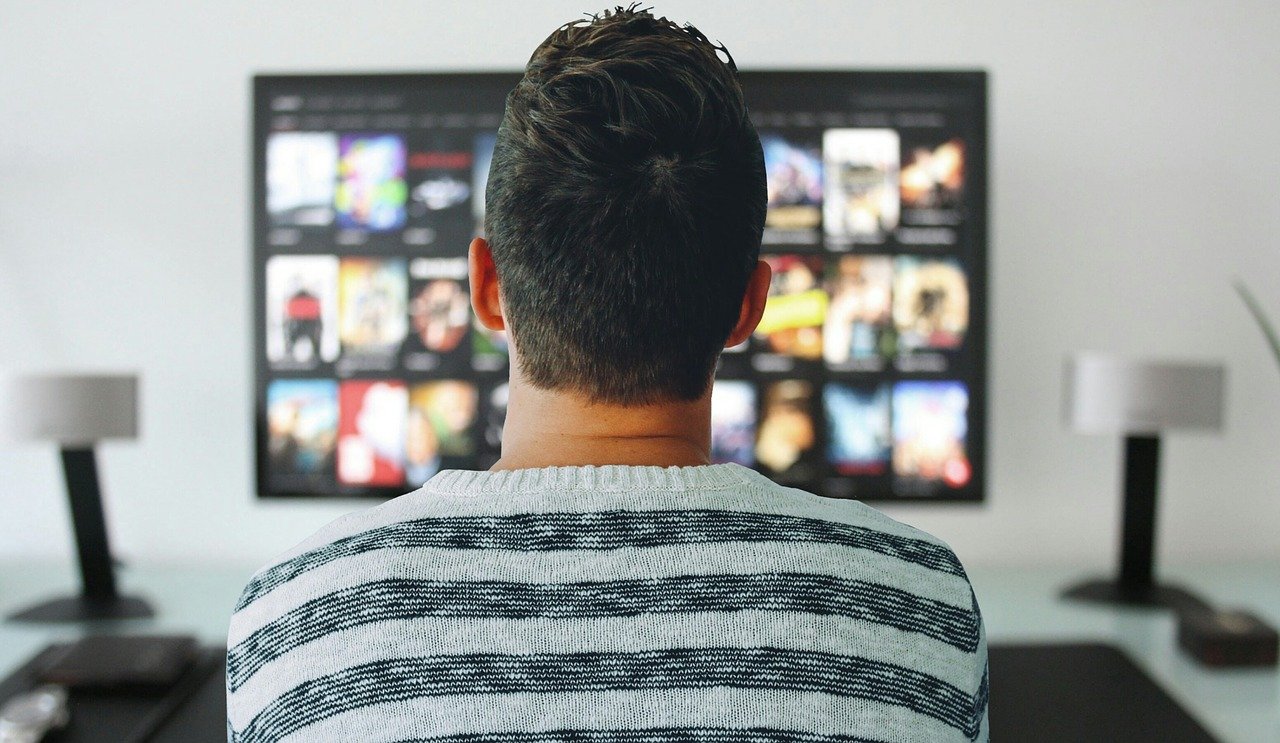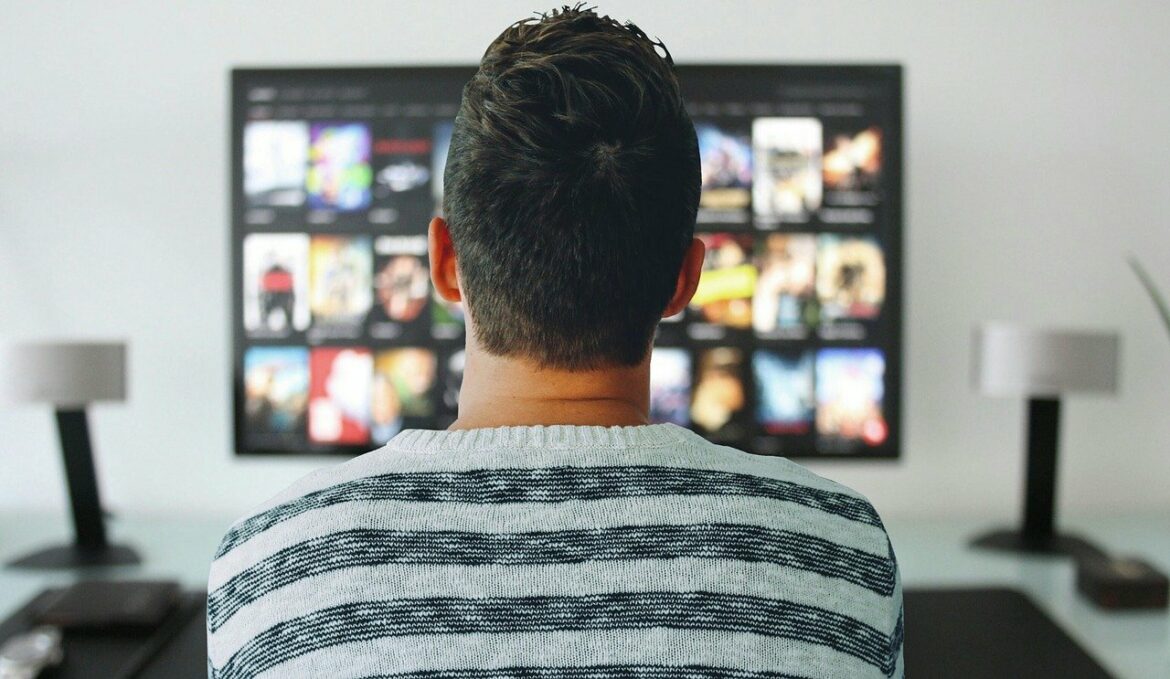 The second quarter earnings season is in full swing and leading banks like Wells Fargo, JPMorgan Chase, Citigroup and Morgan Stanley have already released their earnings. Netflix would release its Q2 earnings tomorrow after the close of US markets.
Netflix shares have crashed this year. Despite having recovered from its 2022 lows, it is still down 69% for the year which makes it not only the worst performing FAANG share but also the worst performing S&P 500 constituent as well.
Netflix is usually the first FAANG share to release its quarterly earnings. However, the company has disappointed badly over the last two quarters and Wall Street analysts are not too bullish on the streaming giant heading into the earnings report.
Netflix Q2 earnings estimates
Analysts polled by TIKR expect Netflix to report revenues of $8.03 billion in the second quarter, a YoY rise of 9.4%. If analysts' estimates are correct, it would be the slowest revenue growth from the streaming company in a while. Its sales growth is expected to fall 8.2% and 7.2% respectively in the next two quarters as well. Notably, while Netflix had increased its pricing in North America earlier this year, its subscriber base is falling which would negatively impact its revenues.
Netflix lost 200,000 subscribers in the first quarter. It was the first time in a decade that the company lost subscribers and the metric was way below analysts' estimates as well as Netflix's own guidance. Even if one adjusts for the loss of subscribers in Russia following the company's exit from the country, the subscriber numbers disappointed.
Subscriber loss is taking a toll on earnings
While it did add subscribers ex-Russia, it lost subscribers in North America which is among the most lucrative and profitable markets for streaming companies. If the Q1 subscriber loss was not depressing enough, Netflix said that it expects to lose another two million subscribers in the second quarter.
In its Q1 2022 shareholder letter, NFLX said, "our relatively high household penetration – when including the large number of households sharing accounts combined with competition, is creating revenue growth headwinds." The company admitted that the boost from the COVID-19 pandemic "obscured the picture until recently."
Netflix was among the so-called stay-at-home companies which saw a spike in sales during the lockdowns. Now as the economies have reopened, consumer habits have largely reverted to pre-pandemic levels. The box office performance of new releases has been strong, suggesting that moviegoing is not dead yet despite streaming.
Netflix is now looking at an ad-supported version
In its Q1 earnings, Netflix had talked about an ad-supported version which would help it lower the price of its subscription. It has recently announced a partnership with Microsoft for the ad-supported version. When Netflix reports today, markets would look for more details on the partnership. Streaming companies like Disney offer an ad-supported version in emerging markets which has helped them increase their penetration.
Meanwhile, Needham does not believe that even with the ad-supported version, Netflix can shine in the streaming space. The brokerage is not alone in its bearish view of the shares and many analysts have been lowering their target prices.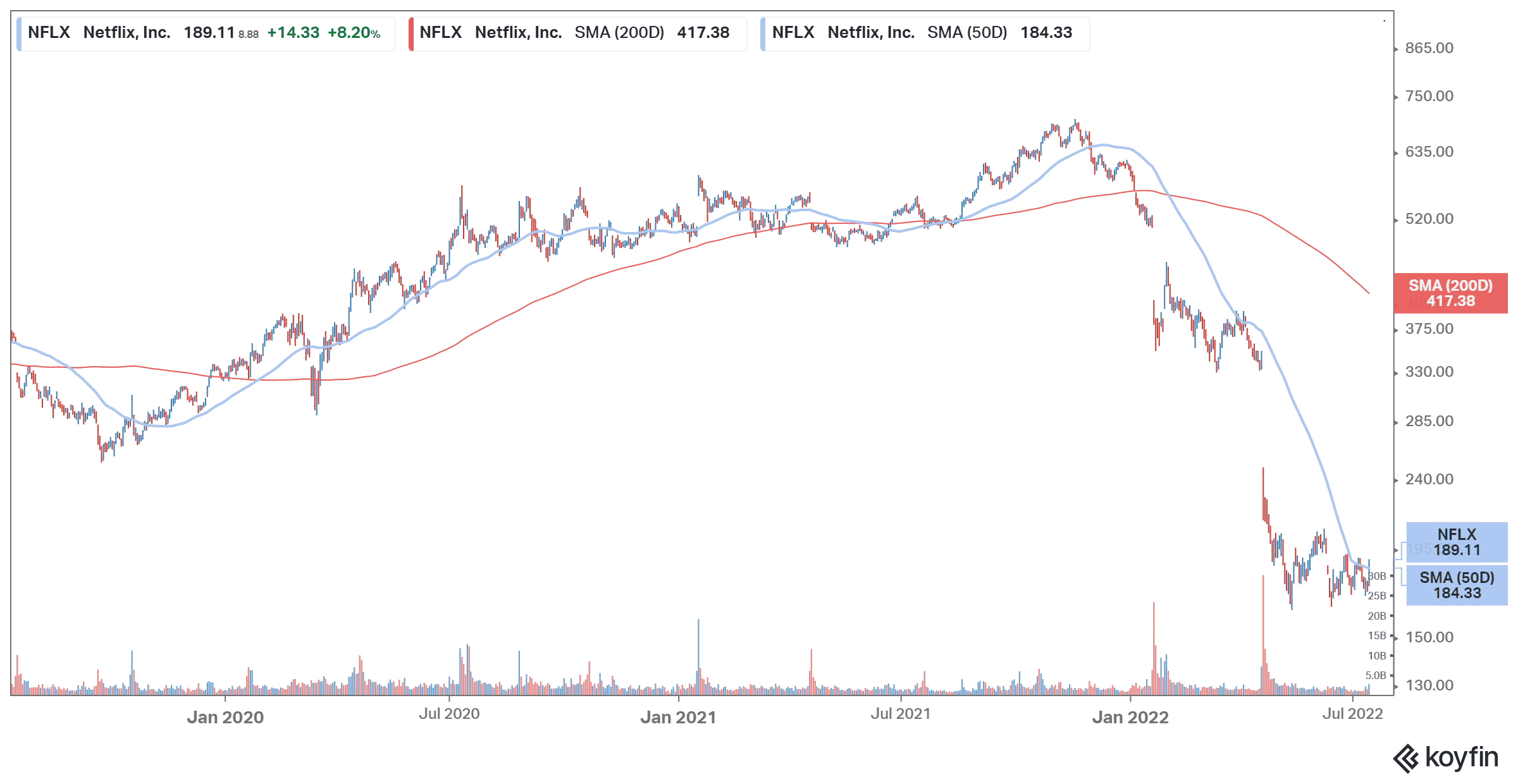 UBS lowered its target price for Netflix
Last week, UBS lowered Netflix's target price from $355 to $198. Analyst John Hodulik believes that the company would report a loss of 2 million subscribers in the second quarter in line with its guidance. He also believes that it would provide a cautious outlook.
He said, "We believe a combination of high penetration and macro factors (including elevated inflation) is potentially causing consumers to tighten up on spend." Hodulik added, "This result comes despite strong ratings performance for Season 4 of Stranger Things, suggesting the content slate is becoming less of a driver for new sub growth domestically."
Streaming industry
Meanwhile, the brokerage is bullish on the long-term secular growth but given the short-term headwinds, it kept its rating as neutral. It expects Netflix to add net of 9.5 million subscribers in 2023 after the ad-supported tier. It listed rising competition and inflation as headwinds for the company. Notably, Netflix has also admitted that rising inflation is a challenge for the company.
Netflix gave a grim forecast during Q2 earnings
Netflix sounded bearish on the medium to long-term growth forecast during the Q1 2022 earnings release. While it said that all broadband users are its potential customers, it admitted that the growth in the addressable market is "partly dependent on factors we don't directly control, like the uptake of connected TVs (since the majority of our viewing is on TVs), the adoption of on-demand entertainment, and data costs."
Netflix said that it estimates that 100 million households globally watch its content on a shared password, a practice it is trying to crack down on. The company also alluded to saturation in some key markets.
Meanwhile, Bill Ackman, who had bought the dip in Netflix shares after the Q4 2021 earnings release, exited the company after its Q1 2022 earnings, incurring millions of dollars of losses. Markets are apprehensive about Netflix heading into the earnings, especially as the shares have crashed after the previous two earnings.
Netflix shares are trading 1.5% higher in US premarket price action today and have a 52-week trading range of $162.71-$700.99.