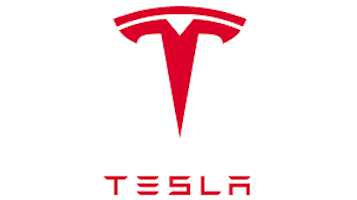 Many investors have been buying Nikola stock because they expect the company to be the next Tesla. Whether or not that will happen remains up for debate, but there is at least one negative way that Nikola could turn out like Tesla.
That's if the automaker's CEO gets in trouble for securities fraud like Tesla CEO Elon Musk did. However, Musk basically just got a slap on the wrist, so if Trevor Milton gets into hot water, the same thing could happen to him.
Elon Musk's famous tweets
The Securities and Exchange Commission charged Musk with securities fraud for a series of tweets about supposedly taking Tesla private. He tweeted on Aug. 7, 2018 that he could take the automaker private at $420 a share, which was a sizable premium to its trading price then.
He claimed that funding had been secured for the transaction and that the only thing left to do was for shareholders to vote on it. The SEC alleged that Musk hadn't not actually discussed specific terms of a go-private deal with any potential financing partners.
The regulator also alleged that he knew that the deal was uncertain and "subject to numerous contingencies." Musk's tweet reportedly caused Tesla stock to rise by more than 6% on the date in question "and led to significant market disruption," according to the complaint.
Musk settled the securities fraud charges in an agreement that required him to step down as chairman of the company. Tesla was also required to appoint more independent directors, and Tesla and Musk agreed to pay $40 million in penalties.
Allegations of securities fraud at Nikola
Nikola's Milton hasn't been charged with securities fraud, but short seller Whitney Tilson suggests that he will be. The issue is the fact that the company released a promotional video in which it rolled a non-operational prototype truck down a hill. The company admitted that it had done so, saying it never said the truck was operational.
In an email to investors, Tilson said a friend told him that he believes it will only be a matter of time before Nikola and Milton are indicted. He agrees with that prediction and suggested that General Motors will end its partnership with Nikola.
Additionally, Nate Anderson of Hindenburg Research, who has also launched a short campaign against Nikola, said it views the company's response to its allegations as a tacit admission of securities fraud.
The Financial Times reported that the U.S. Department of Justice has started to investigation the allegations raised by short sellers. The SEC has also started to investigate the claims, so there is a chance that Nikola could face fraud charges like Tesla did.
For now though, we'll just have to wait and see if Nikola's apparent deception catches up to it like Tesla did and whether the company faces a slap on the wrist for it, just like Tesla.
About the Author
Michelle Jones is editor-in-chief for ValueWalk.com and has been with the site since 2012. Previously, she was a television news producer for eight years. She produced the morning news programs for the NBC affiliates in Evansville, Indiana and Huntsville, Alabama and spent a short time at the CBS affiliate in Huntsville. She has experience as a writer and public relations expert for a wide variety of businesses. Email her at [email protected].