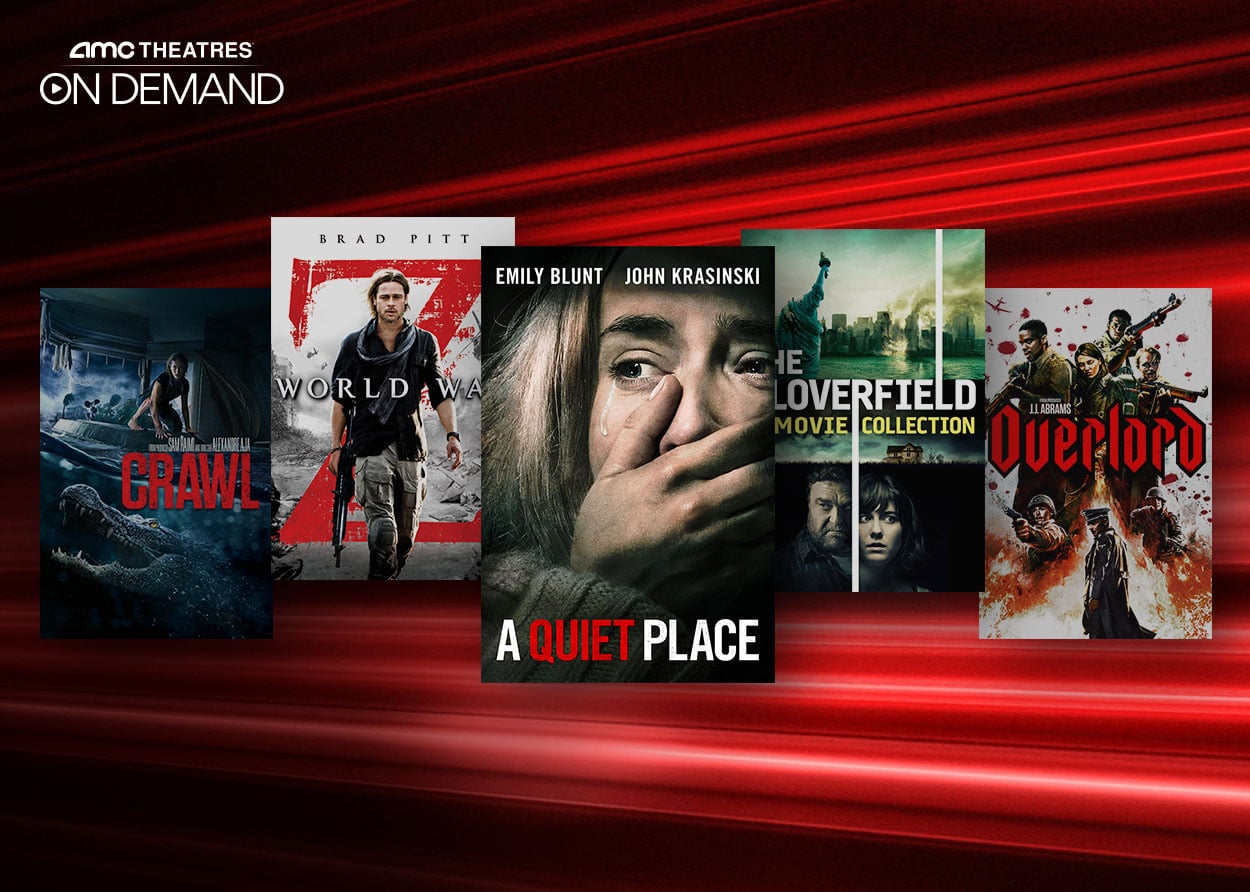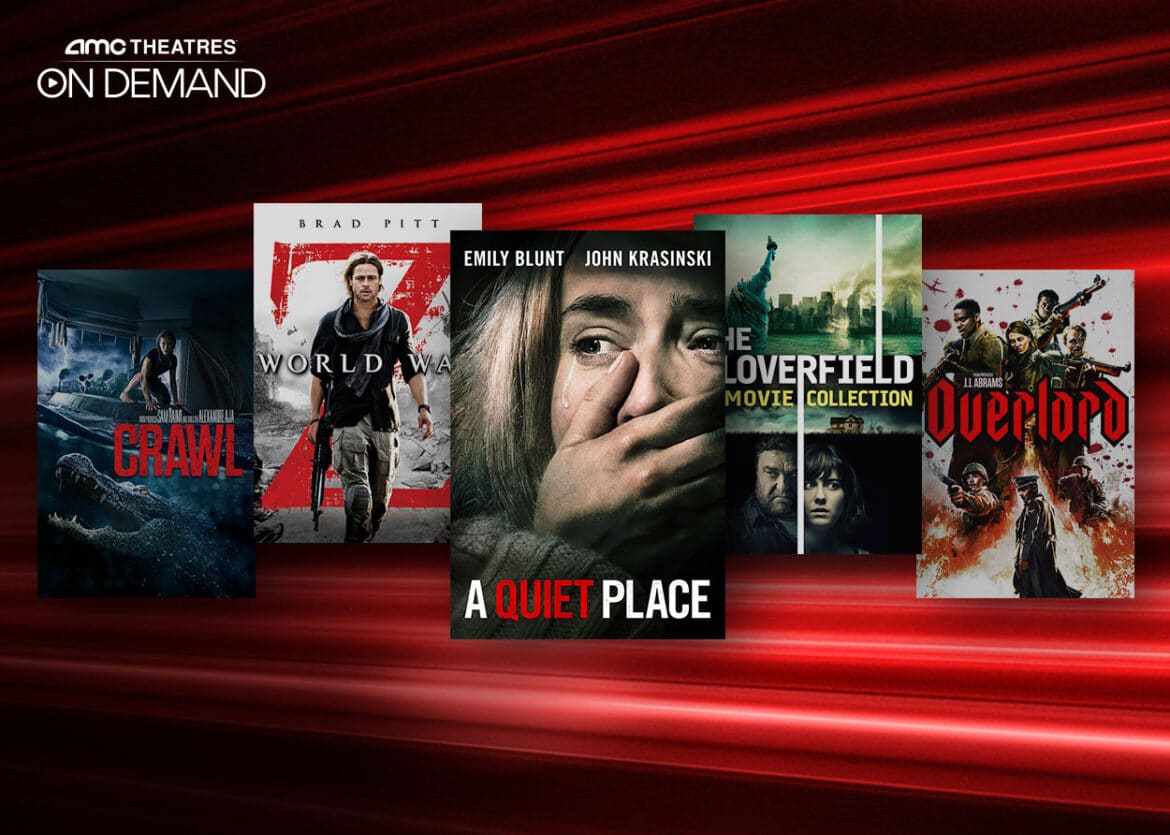 Shares of AMC Entertainment were sharply lower in US premarket price action today on dilution fears. The shares had tumbled yesterday also after the company unveiled a share sale program.
AMC shares have been ona  wild rise in 2021 and they are up 2,321% so far in the year. The shares hit their 52-week lows in January but then caught the eye of Reddit traders who bet on a recovery in this beaten-down cinema chain company.
AMC Entertainment short squeeze
In the short squeeze driven rally, AMC shares went above $20 but the gains soon faded. However, in the current round of rally, the shares went as high as $72.62. Many retail investors were left wondering if the shares will hit the $100 price level. Notably, while other so-called meme shares including GameStop and Naked Brands are still way below their 2021 highs, AMC Entertainment went on to hit a new record high.
However, the rally in AMC shares faltered yesterday after the company announced a share sale. The shares went as low as $37.66 yesterday but eventually recouped some of the losses. Still, they closed almost 18% lower for the day at $51.34 which gives the company a market capitalization of $26.3 billion.
Share issuance
AMC Entertainment, like all other meme shares, has capitalized on the rally in its shares by issuing new shares. In its filing yesterday, the company had said that it plans to sell 11 million shares as part of the at-the-market share offering. It was intended to be a gradual sale and AMC said that it will sell these shares from "time-to-time."
However, the company sold all these shares yesterday only at an average price of $50.85 and raised $587.4 million. "Bringing in an additional $587.4 million of new equity on top of the $658.5 million already raised this quarter results in a total equity raise in the second quarter of $1.246 billion, substantially strengthening and improving AMC's balance sheet, providing valuable flexibility to respond to potential challenges and capitalize on attractive opportunities in the future," said AMC Entertainment's CEO Adam Aron.
We saw something similar with Tesla last year after the company raised $5 billion through share sales in a matter of days even as it was supposed to be a gradual offering. But then, it's prudent from the company's perspective to raise capital early when the share price is high.
Earlier this week, AMC had also sold shares worth $230.5 million to Mudrick Capital for $27.5 per share. However, the fund sold the shares soon at a profit as it was getting increasingly difficult to justify the company's valuation.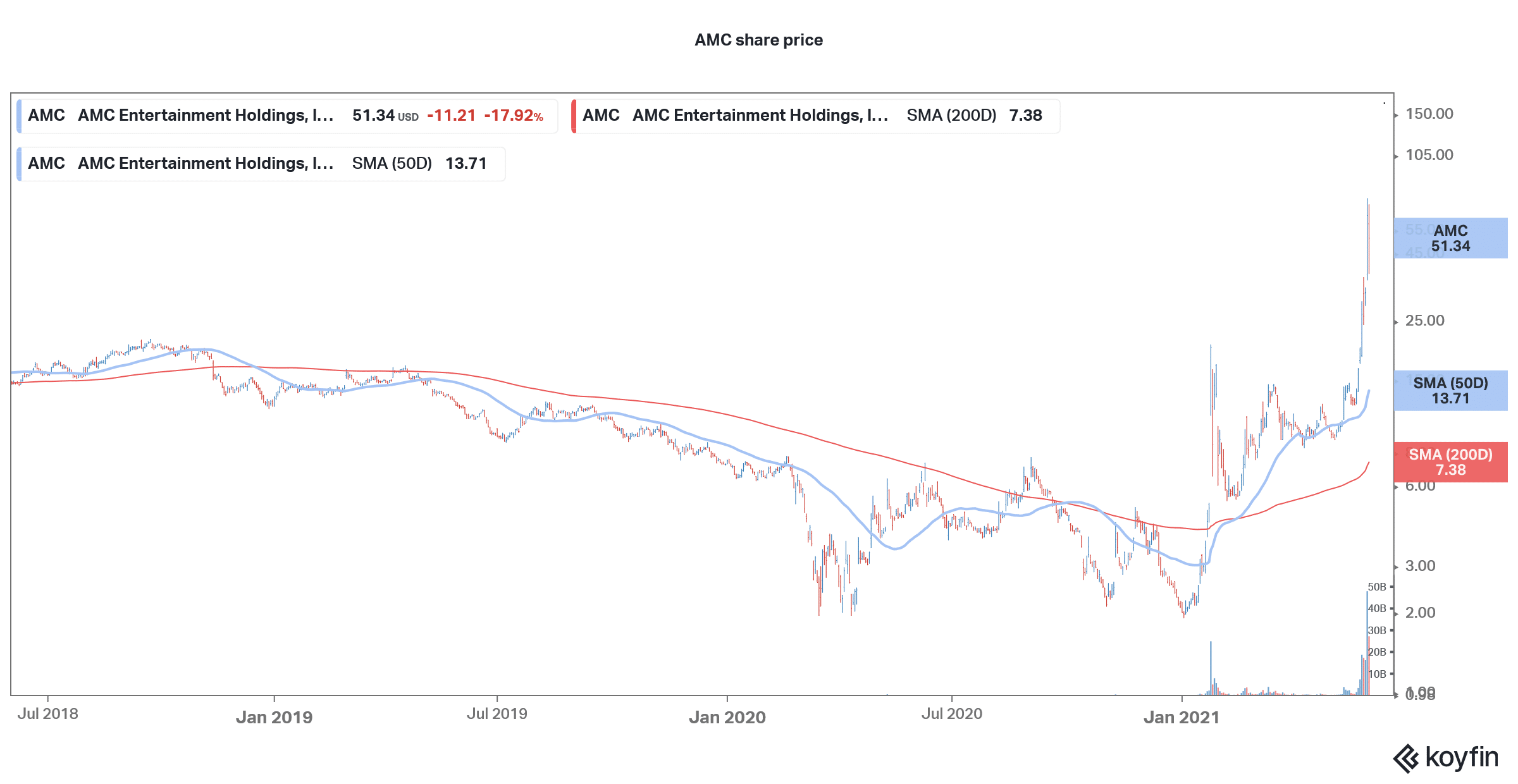 AMC wants to sell more shares
AMC Entertainment has also asked shareholders for authorisation to sell another 25 million shares. The shareholders would need to approve the increase in share capital and the meeting is scheduled for later this month.
Notably, previously also AMC was contemplating an increase in the authorised share capital but dropped the plans apparently due to the opposition from shareholders. Meanwhile, AMC Entertainment's shareholder base is now largely held by retail traders. Chinese billionaire Wang Jianlin's Dalian Wanda Group Co was a major investor in AMC previously but the group has since cashed out, selling its shares at a profit amid the Reddit-driven rally.
Adam Aron on retail shareholders
Aron alluded to the new ownership during the company's first-quarter 2021 earnings call and said "before when I wanted to talk to the company's ownership, I could fly to Beijing and I could sit down with three or four people and they have 75% of the votes." He added, "It's going to be a little different now … so you're going to see a lot more outreach to literally millions of investors in our company and it's going to be quite public."
The company is taking several measures to provide perks to its retail shareholders including free popcorns at its cinemas. Aron talked in detail about the retail sahareholders in the earnings call and said that "we work for them."
He added, "This is — and these are not people who are just going to be investors in AMC, these are going to be customers of AMC who come to our theaters and enjoy watching movies at our theaters as paying guests. So, I love the idea that we have a passionate, committed, enthusiastic shareholder base."
AMC Entertainment is burning millions of dollars every month
Meanwhile, while the rally in AMC Entertainment shares might show otherwise, the company's core business is still hurting. It burnt over $100 million per month in the first quarter and overall, its cash burn was $328 million in the quarter. The company's cash burn is expected to continue at least for the third quarter. In the fourth quarter, it expects to be cash neutral.
The company had to resort to several measures to bridge the cash burn including debt and equity issuance. It has a bloated balance sheet and reported debt of $5.5 billion at the end of the first quarter of 2021. The company has another $473 million as deferred rent payments. From the company's perspective, it makes sense to derisk the balance sheet by repaying some of the debt.
Dilution fears
However, the question of dilution can't be wished away either. According to AMC Entertainment's filing, it had over 500 million outstanding shares as of June 2. The share count would have increased further after the recent share issue. That said it makes all the sense for AMC to capitalise on the rally that has taken its shares way ahead of fundamentals by issuing new shares. The company needs this cash not only to bridge the current cash burn but also to potentially delever the balance sheet.
AMC shares were trading almost 10% lower in US premarket trading today. Incidentally, AMC had warned investors of the risks of investing in its shares in the filing for share issuance. It said, "We believe that the recent volatility and our current market prices reflect market and trading dynamics unrelated to our underlying business, or macro or industry fundamentals, and we do not know how long these dynamics will last." The company added, "Under the circumstances, we caution you against investing in our Class A common stock, unless you are prepared to incur the risk of losing all or a substantial portion of your investment."