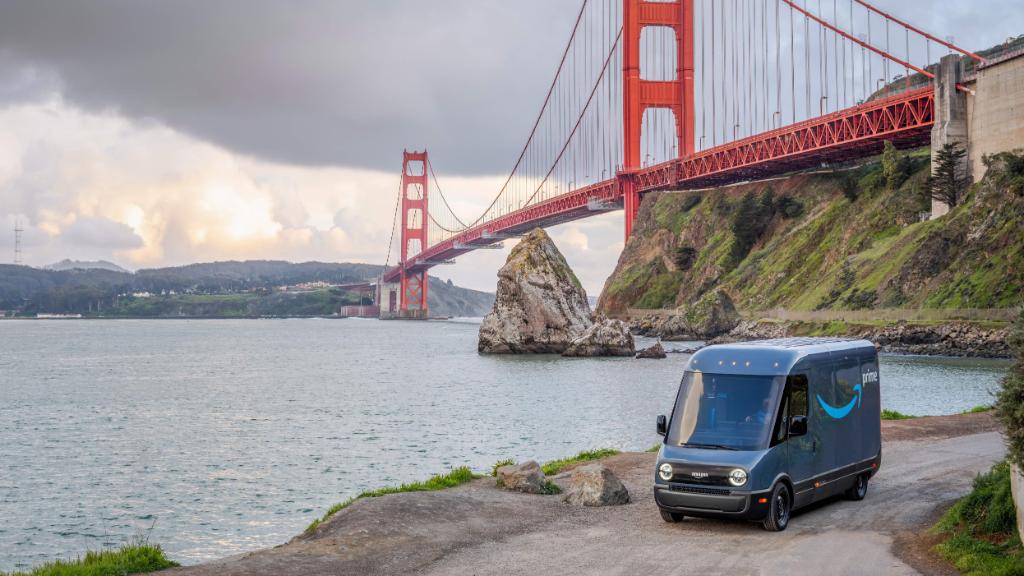 Amazon shares were trading higher in US premarket price action after its first-quarter earnings surpassed estimates.
Amazon reported revenues of $108.52 billion in the quarter. The revenues were ahead of the $100-$106 billion that it had guided for during the fourth-quarter earnings call. The revenues were also higher than the $104.5 billion that analysts polled by Refinitiv were expecting. This is the second quarter in which the company's earnings have topped $100 billion. However, the first-quarter revenues were lower than what it had posted in the fourth quarter of 2020 due to seasonality.
Amazon earnings had also shattered estimates in the previous quarter on rising e-commerce sales.
Amazon reports stellar earnings beat
Meanwhile, Amazon's EPS of $15.79 was way ahead of the $9.54 that analysts were projecting. The company's operating income increased to $8.9 billion in the quarter, more than doubling from the $4 billion that it had reported in the corresponding quarter in 2020. The company had previously said that it expects to post operating income between $3-$6.5 billion in the quarter.
AWS revenues climb
Amazon's sales in North America increased almost 40% year over year in the quarter to $64.4 billion. The business is the biggest contributor to Amazon's revenues. However, the profitability is lower than the AWS (Amazon Web Services) vertical.
Amazon's North America e-commerce operations generated an operating income of $3.45 billion in the first quarter. While the operating income almost tripped from the corresponding period in 2020, it was below the $4.16 billion that AWS reported in the quarter. AWS reported operating income of $4 billion in the quarter, even though its total revenues were only about one-fifth of Amazon's North America e-commerce operations.
Meanwhile, Amazon's International operations also turned profitable in the quarter, posting an operating profit of $1.2 billion in the quarter as compared to a loss of $398 million in the corresponding quarter in 2020. Amazon is burning a lot of cash in international markets like India to grab market shares.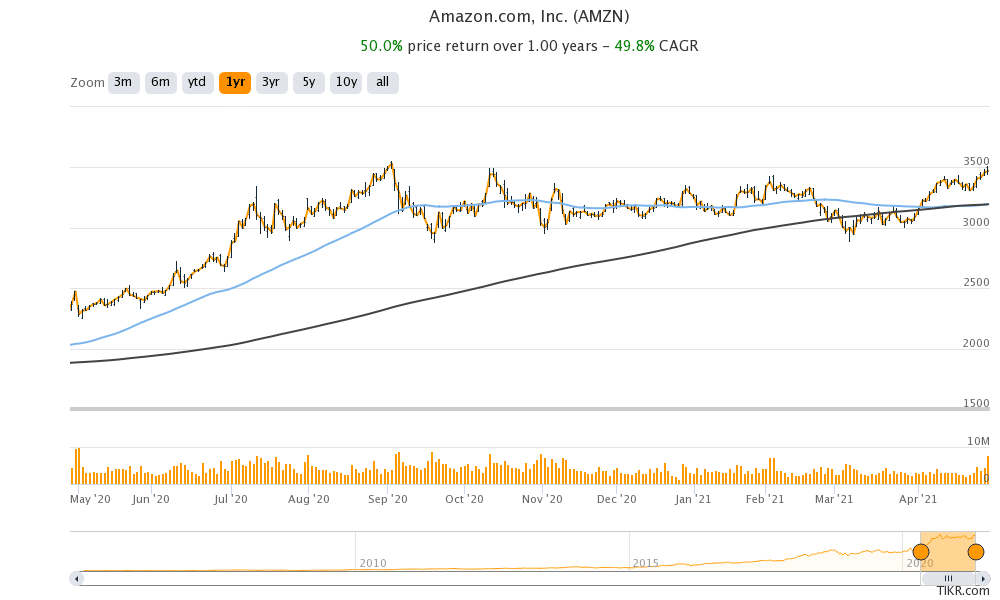 Jeff Bezos on earnings
Amazon's CEO Jeff Bezos sounded optimistic about the business. "In just 15 years, AWS has become a $54 billion annual sales run rate business competing against the world's largest technology companies, and its growth is accelerating—up 32% year over year," said Bezos in the earnings call.
He added: "Companies from Airbnb to McDonald's to Volkswagen come to AWS because we offer what is by far the broadest set of tools and services available, and we continue to invent relentlessly on their behalf." Later this year, Bezos would transition to Amazon's Executive Chairman and Andy Jassy would take over as the new CEO.
Amazon's guidance
Amazon said that it expects its sales to rise between 24% and 30% in the second quarter and in absolute terms, it expects to post revenues between $110-$116 billion. This would mean the third quarter of over $100 billion in revenues for the company. The company expects to post an operating income between $4.5-$8 billion in the quarter. The guidance assumes COVID-19 related costs of $1.5 billion and also presumes that Prime Day would occur in the second quarter.
Last year, the company had to delay Prime Day in the US because the country was being ravaged by the COVID-19 pandemic. However, things look much better this year with the economy largely reopening due to the increased pace of vaccinations.
Last month, AMC Entertainment reopened nearly all of its cinemas in the US, while Disney is reopening its California Theme Parks now after over a year of them being closed.
Amazon Prime Day to be held in June
Amazon is optimistic about holding Prime Day in June this year, unlike previous years when it holds the event in July. "In many areas, July is vacation month, so it might be better for customers, sellers and vendors to experiment with a different time period. We believe that it might be better timing later in [the second quarter], so that's what we're testing this year,'" said CFO Brian Olsavsky during the earnings call.
Meanwhile, Amazon's top line continues to grow, even while many are concerned about an eventual slowdown in sales once the economy fully reopens and people get comfortable visiting bricks and mortar stores. That said, a lot of customers who pivoted to online shopping might stick with the platform due to the convenience and better options.
Amazon shares were trading over 2% higher in US premarket price action today. The shares are up 6.6% so far in 2021 and are not far from their all-time high of $3,552.25.