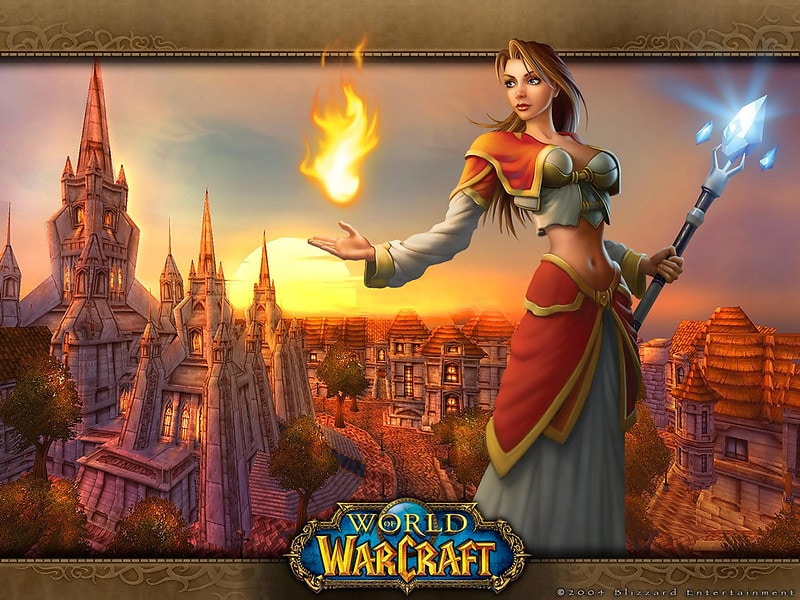 Activision Blizzard (ATVI) shares gained 2.6% yesterday, posting their fourth straight day of gains on investor hopes that the company's second quarter results will smash analysts' expectations.
Gaming shares have received a tailwind ever since the pandemic confined people within their homes, prompting gamers to spend even more time playing the firm's popular video games, including Call of Duty and Warcraft .
Activision's first quarter was fairly positive for the company as even though revenues slumped 2%, net income surged by 13% to $550 million – or $0.51 per share – as a result of higher gross profit margins.
Traders are expecting to see a continuation of this trend of improving margins and higher profitability during this second quarter, even though expectations have reached a higher pitch now that the company is expected to reap sizeable profits due to the pandemic lockdowns.
How is the stock trading before tonight's earnings report?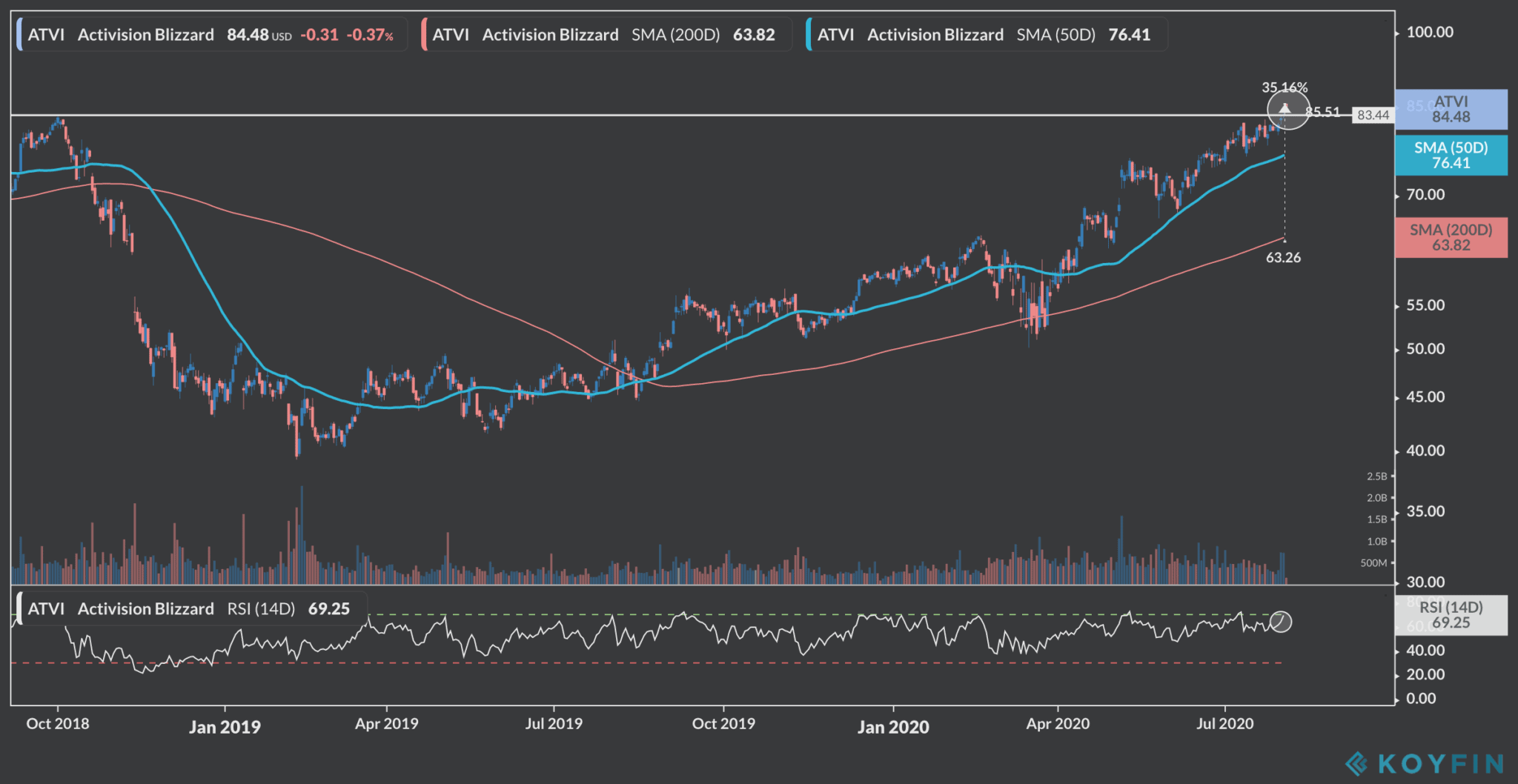 Activision Blizzard shares managed to break through their October 2018 all-time high of $83 per share yesterday ahead of the announcement, which is a signal of how optimistic investors are about the results the company is about to unveil.
As of yesterday, the relative strength indicator (RSI) – a short-term technical indicator of price momentum – was on the cusp of overbought territory with a 69 reading (70 and above is an overbought signal). The RSI could end higher still on today's stock trading activity, after ATVI opened the session with a 1% gain, and is currently priced at $85.
Investors considering buying the shares should bear in mind that the last time they reached an all-time high (in 2018) and were flashing an overbought signal, the share price fell heavily, almost into correction territory.
What's next for Activision Blizzard (ATVI)?
Activision Blizzard has been seen by the market as a Covid-19 winner. However, once the pandemic situation takes a back seat and this surge in gaming activity slows, the company's short-term prospects may diminish.
That said, valuation multiples are not that high at the moment, at least from a historical perspective, which could favour a push towards higher levels for the stock in the mid-term.
In the short-term, the performance of the company during this crucial second quarter will be of the utmost importance for the stability of its upward price trend.
If ATVI fails to perform in line with analyst forecasts, the stock could see a sizeable correction in the sessions following its earnings report, especially now that ATVI shares are trading 35% above their 200-day moving average (red line in chart above), which indicates a high degree of overextension. At this point, a reversion to the mean would entail a large drop rather than just a mild setback.
However, if the stock is to reverse its trend due to an underperforming quarter, the pullback may not go beyond the short-term 50-day moving average as there's still enough positive momentum favouring ATV, given that the pandemic is far from over.