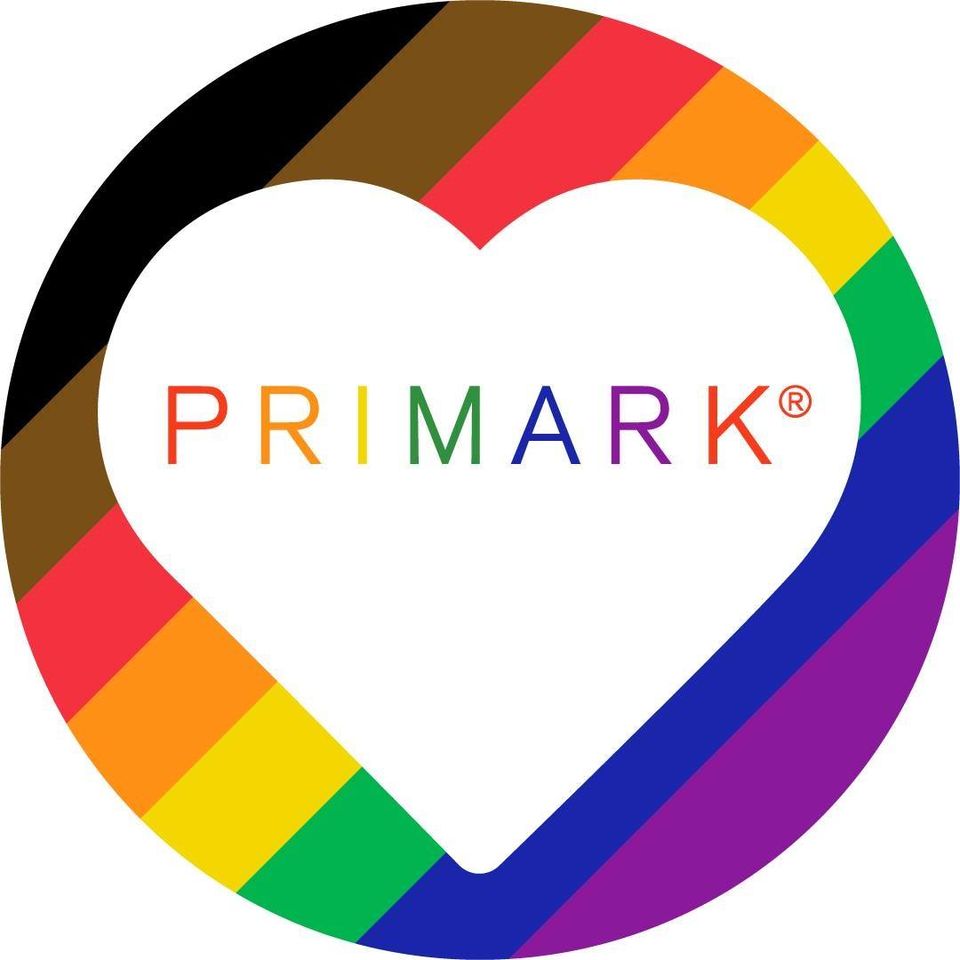 Shares of British conglomerate AB Foods (ABF), owner of clothes retailer Primark, were trading flat in early London trading today after the company released its trading update.
The company owns brands such as Blue Dragon sauces, Twinings tea, and Ovaltine. Primark that accounts for the bulk of its revenues, is known for its low prices in the fashion and clothing segment. However, offline-only operations were a dampener for Primark last year amid intermittent lockdowns. When the lockdowns began in March last year, Primark said that its sales had fallen to almost zero and it only sold a few vouchers during the period.
ABF reports trading update
Today, ABF released its trading update for the sixteen-week period ending 2 January 2021. Total group sales fell 13% year over year to £4.8 billion over the period. In constant currency terms, the company's revenues tumbled 12% year over year.
In the fiscal year that ended on 12 September 2020, ABF's Group revenues had fallen 12% year over year to £13.93 billion. It's adjusted before tax profit fell 31% year over year to £914 million while its adjusted earnings per share fell 40% over the period to 81.1p.
Breakdown of ABF Group's performance
Looking at the segment breakdown, the total foods sales at ABF rose 7% year over year in the 16-week period ending 2 January. Within the Food category, Agriculture sales rose 10% to £507 million and saw the highest percentage increase in the Food category. Grocery, Sugar, and Ingredient sales respectively rose 7%, 6%, and 3% over the period.
Retail sales drag down performance
Retail sales at Primark, which accounted for over 42% of ABF Group's total revenues over the period, fell 30% and dragged down the overall performance despite the all other segments reporting a year over year rise in revenues.
Commenting on the retail segment's performance, ABF said: "The Retail performance was materially impacted by the increased restrictions on the movement of people and trading activity announced and put in place again by the UK and European governments, principally during November and late December, to limit the spread of COVID-19." ABF estimates the revenue loss from the restrictions during the 16-week period at £520 million.
According to ABF, "Sales were strong in those stores open during the festive season, reflecting the excitement and broad appeal of the Primark offering."
Primark's sales slide
According to ABF, 305 of Primark stores are currently closed, accounting for more than three quarters of its total retail selling space. Notably, while almost all other retailers, including Tesco which also released its trading update today, are focusing on online operations, Primark is still focusing on the physical channel.
Recently, there were rumours of Primark launching an online store later in January. However, the company denied the rumours and said, "We don't have any plans on opening an online shop."
Meanwhile, ecommerce sales continue to soar globally and the COVID-19 pandemic has only accelerated a shift. Amazon stock soared to a record high last year amid rising sales. British online retailer ASOS (ASC) reported total group revenues of £1.36 billion in the four-month period ending 31 December, which was 24% higher as compared to the corresponding period in 2019 in constant currency terms.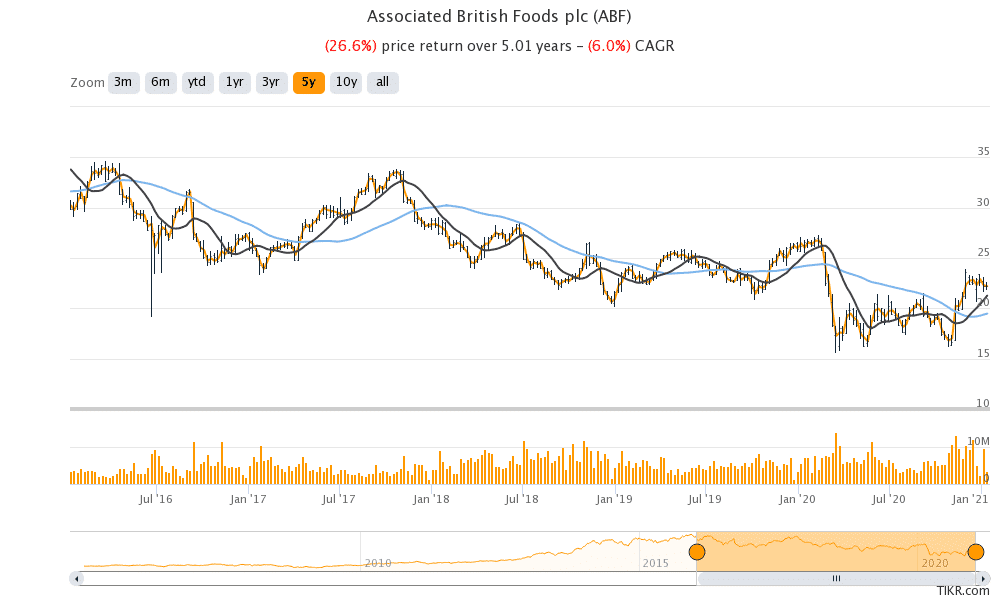 ABF Group sees uncertainty ahead
Pointing to the lockdowns in key markets, ABF said that "the uncertainty about store closure periods in the short term has increased." It added, "Making the assumption that all of the stores currently closed remain closed until the financial half year, at 27 February 2021, the loss of sales caused by temporary store closures would reach some £1.05 billion."  The assumption is higher than the £650 million that it had announced last month.
Based on these assumptions, ABF Group expects Primark's adjusted operating profits to reach break-even in the fiscal first half. In comparison, Primark had posted an adjusted operating profit of £441 million in the corresponding period in the last fiscal year.
ABF Group on guidance and Brexit
Last year, ABF Group suspended its guidance which remains suspended. However, it said that it expects the operating profits of all of its segments barring Primark to be higher than the last fiscal year. As for Primark, it expects full-year sales as well as operating earnings to be lower than the last year.
While some of the other retailers have pointed to uncertainty from Brexit, ABF Group does not seem too perturbed. "As a result of the free trade agreement with the EU, together with the UK's negotiation of trade continuity agreements with other countries, we expect to see little impact from changes in tariffs," said the company in its release. It added, "At this early stage, we have seen no material disruption to our supply chains."
ABF shares have sagged
ABF shares are down 15.3% over the past year. The stock's underperformance is not limited to the last year alone and it has fallen 26.6% over the last five years which means a CAGR (compounded annual growth rate) of -6%.
The shares trade at an NTM (next-12 months) enterprise value to revenue multiple of 1.28x. Looking at the technicals, currently it is trading above both the 50-day SMA (simple moving average) and 200-day SMA. However, after the fall over the last week, ABF shares are now getting near the 50-day SMA that's currently at 2,126p. The shares might find a strong support near the 50-day SMA. However, if it falls below the 50-day SMA, bears might fancy their chances.
ABF shares were trading almost flat at 2,200p at 11:15 am London time today.