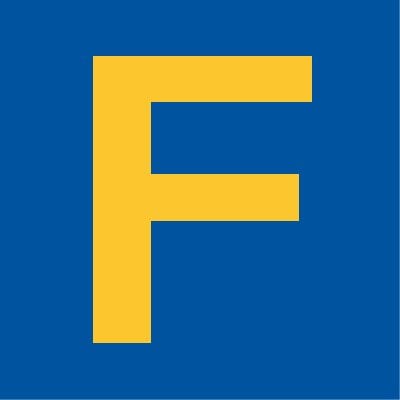 Fineco Bank, one of Europe's leading banking and investment firms, continues to innovate and adapt in today's ultra-competitive trading environment. Since launching in 1999, Fineco Bank has strived to stay ahead of the curve, offering products and services that appeal to both beginners and experienced investors.
With Fineco Bank, clients can trade thousands of financial instruments with low (or no) fees. Not only does Fineco Bank offer trading and investment services, but the firm harks back to its banking roots by supporting clients with banking numerous products.
Fineco Bank stands out from the crowd in the saturated investment services market as a true 'all-in-one' platform. Whether a client wishes to buy stocks, send money overseas, or open a multi-currency account – Fineco Bank can handle it all.
Access the Financial Markets Easily with Fineco Bank
With Fineco Bank, clients can buy shares, invest in exchange-traded funds (ETFs), and trade the forex market using a computer, smartphone, or tablet. Clients interested in alternative asset classes can also invest in funds, bonds, futures, and options – ensuring Fineco Bank has something for everyone.
When partnering with Fineco Bank, clients can benefit from the company's stellar reputation regarding safety. The FCA provides oversight within the UK, along with limited regulation from the PRA. Moreover, Fineco Bank is listed on the STOXX Europe 600, ensuring the company's financials are audited and transparent.

However, Fineco Bank's fee structure is where the platform really stands out. Clients can buy 'real' assets or trade CFDs – the latter of which provides exposure to price movements without having to own the underlying asset. Regardless, both options are cost-effective, as can be seen below in relation to equity investing:
Buying the underlying stock

– Clients can purchase stocks for a set commission per trade. This commission varies depending on which exchange the stock is listed on – for example, US-based stocks attract a commission of $3.95 per trade, whereas UK-based stocks are priced at £2.95 per trade.

Trading stock CFDs

– Clients can go both long and short on thousands of stock CFDs without paying any commissions whatsoever. Only the market spread is charged. However, when trading CFDs with an underlying asset of the FTSE250 index, a markup of 0.06% per side is charged. 
When trading CFDs on index and commodities, a commission is charged. Nevertheless, the company is able to minimise costs through its economies of scale, which saw over 30 million orders processed in 2020 alone.
Sponsored ad. Your capital is at risk
Intuitive Trading – The Fineco Bank Experience
Fineco Bank doesn't just excel when it comes to fees – the company also offers a user-friendly trading experience that will appeal to beginners and experienced investors alike. Whether a client wishes to begin CFD trading or is eager to invest in 'real' stocks, they can opt to open positions via the Powerdesk platform, the web trading platform, or the mobile app.
Powerdesk is Fineco Bank's award-winning proprietary trading platform, which picked up the prestigious 'Best Trading Platform' award at the 2021 London Trader Show. With Powerdesk, traders can access thousands of financial instruments, each featuring real-time pricing data and advanced technical indicators.


Clients can customise the Powerdesk platform to suit their needs and are able to trade in over 20 currencies. There are no activation or monthly fees to use Powerdesk, ensuring it's a cost-effective alternative to professional third-party trading applications.
Aside from Powerdesk, Fineco Bank clients can trade using the browser-based platform or the dedicated mobile app. The latter is particularly appealing, as it offers a variety of order types, along with price alerts via email or text message.
Sponsored ad. Your capital is at risk
Banking Services & ISAs
Fineco Bank's huge asset selection, low trading fees, and user-friendly investment process ensure that clients can easily streamline their investment activities. However, Fineco Bank takes things one step further by combining its investment offering with a full suite of banking services – providing the complete package for clients.
UK-based clients can open a multi-currency account through Fineco Bank's online application process. The account supports over 20 major currencies, including GBP, USD, EUR, and JPY. When using this account to trade, spreads are charged on each transaction, depending on the currencies that are being traded. However, users can avoid paying conversion fees which makes the trading process easier to navigate.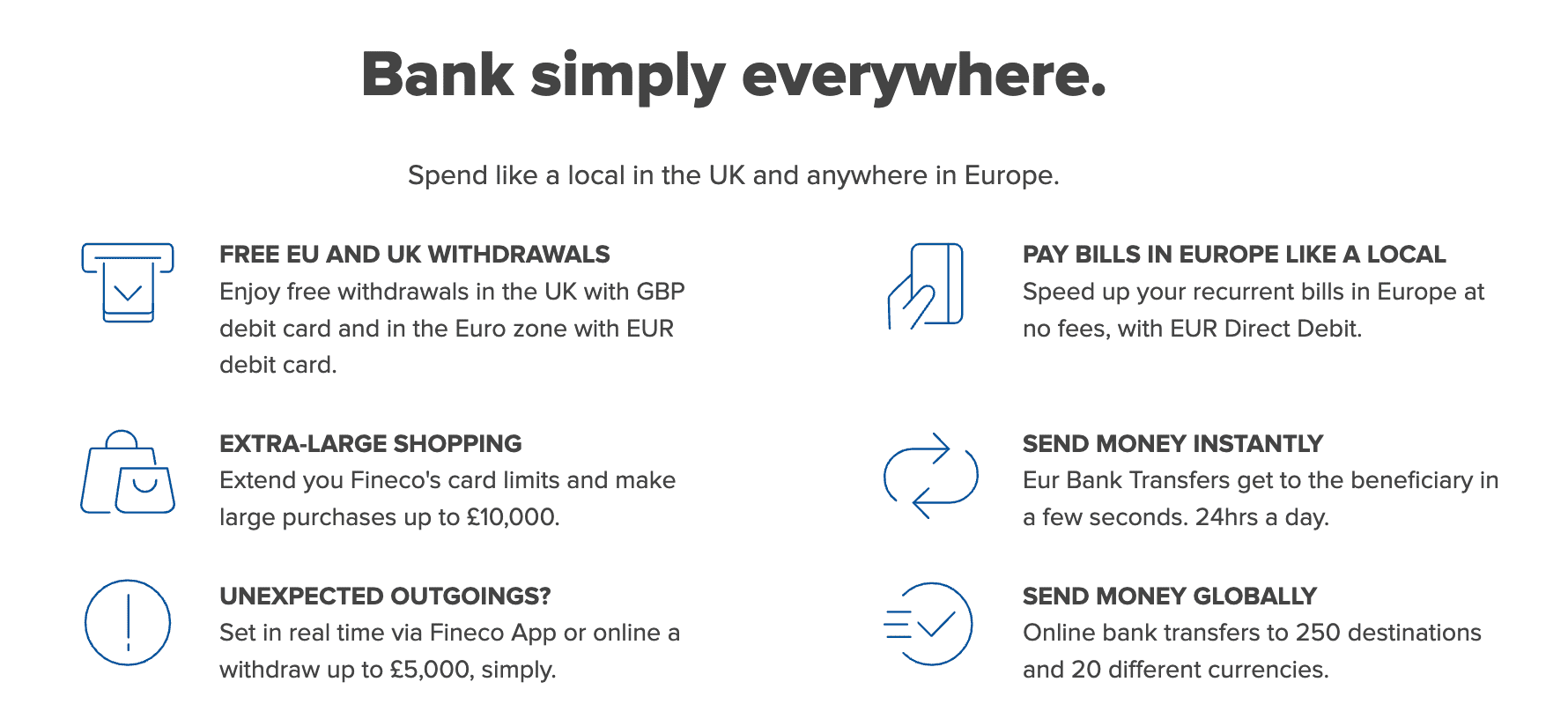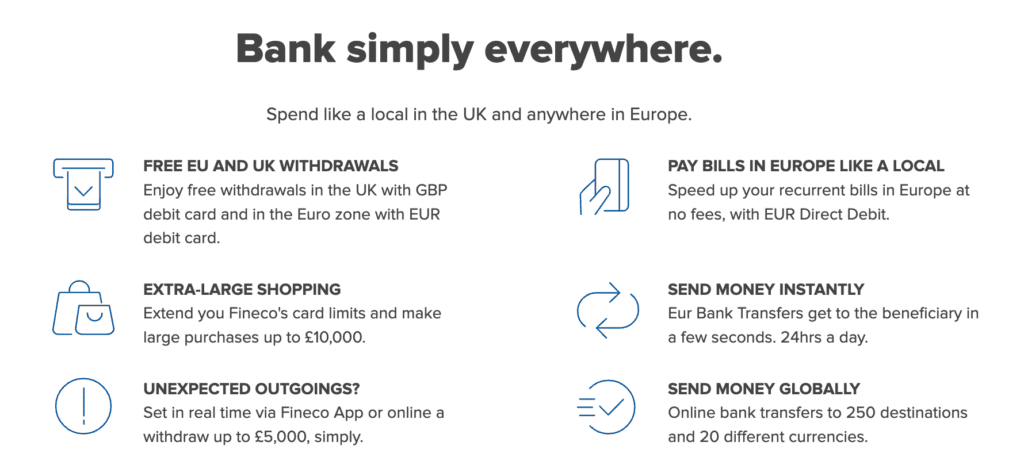 Clients can obtain a debit card denominated in either GBP, EUR – or both. Withdrawals are free to make in the local currency, with contactless payments of up to £45/€50 supported.
Fineco Bank even offers a 'MoneyMap' feature that automatically groups the client's spending into distinct categories. MoneyMap can also be used to set budgets, allowing clients to take control of their finances.
An All-in-One Solution to Clients' Needs
It's rare that a company can excel on two fronts simultaneously – yet Fineco Bank does just that. The combination of investing and banking services ensures clients can easily navigate the financial markets, removing the need to use multiple providers.
Following the lead set by other investment platforms, Fineco Bank also provides a suite of educational materials through the 'Fineco Academy'. This service offers free access to webinars and online courses designed to help both beginners and advanced market participants.


The Fineco Academy hosts a weekly one-hour webinar on a chosen topic – for example, an upcoming webinar focuses on the stocks that investors may wish to consider purchasing in 2023. In addition, an abundance of webinars can be found in the video library, allowing clients to learn at their own pace.
Those interested in getting started with Fineco Bank can open an account today using the online portal. All that's required is an identification document (e.g. passport), tax identification number (TIN), mailing address, and a mobile phone number. With a dedicated chat service on-hand to help, there's never been a better time to partner with Fineco Bank.
Sponsored ad. Your capital is at risk