Fight Out Price Prediction 2023- 2030
Fact Checked
Everything you read on our site is provided by expert writers who have many years of experience in the financial markets and have written for other top financial publications. Every piece of information here is fact-checked.
Disclosure
Please note that we are not authorised to provide any investment advice. The information on this page should be construed for information purposes only. We may earn commissions from the products mentioned on this site.
Fight Out is a new cryptocurrency move-to-earn project that is currently on presale, set to launch on centralized and decentralized exchanges in the first quarter of 2023. The game combines play-to-earn crypto mechanics with working out and metaverse interaction to offer a unique experience.
A private token sale held shortly before the public sale began raised $1 million for the project. As the developers opened the doors for the first presale round, the crypto crowd's excitement for the project skyrocketed, raising over $2.5 million.
Fight Out is an ERC-20 token ($FGHT) trying to carve a different niche in the Web3 and fitness space. It goes beyond incentivizing healthy living by helping people achieve a "combat-ready" fitness level while boosting their crypto portfolio. With that being said let's check the latest Fight Out price prediction.
Fight Out (FGHT) Price Prediction 2023 – 2030: Summary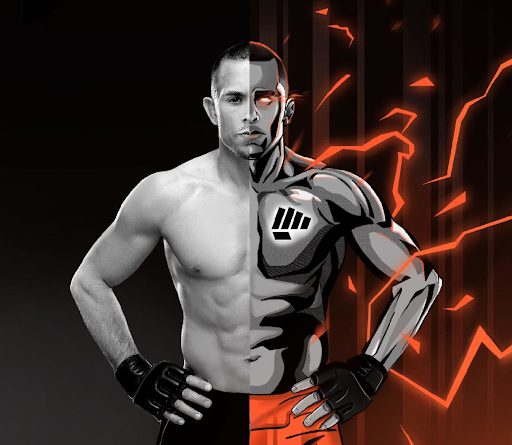 Some experts believe that 25x – or 2,500% – is very likely due to the tokenomics of Fight Out and the enormous interest in the project. It would take FGHT tokens to reach $0.415 per token for their price to increase 25x the current price.
Although FGHT tokens are currently priced at $0.0166, they will double in price before the presale ends – making it one of the best cryptos to buy right now at $0.415 – and the best crypto to invest in.
For the FGHT token to reach that price, the project would need a market cap of $4.15 billion to reach its maximum supply of 10 billion tokens. However, despite the size of the figure, given the utility of the project and its ambitious plans, it is quite possible that it could reach such a level over time.
As well as locking 30% of tokens linearly over the next 10 years, the project will require a market capitalization under $3 billion.
Move-to-earn leader STEPN, which reached a peak market cap of just under $2.5 billion earlier this year, is currently the largest M2E project on the market. A lack of access to rewards and the expensive NFTs required to access them led to a crash in GMT token value over the last eight months.
With no NFTs required to access Fight Out and rewards distributed in REPS – a second currency that only acts within the app and has no value outside of it – Fight Out avoids that pitfall. With FGHT tokens underpinning the project, the majority of funds raised will be used to acquire and refurbish venues (70%), marketing & partnerships (18%), and product development (12%), among other things.
All this stuff makes it big for FightOut, and if the movements of the market are in favour and the adoption of the M2E platform keeps growing, $FGHT could go to the moon in the coming years. The project will be completed in 2024, as its roadmap indicates, then we could see how $FGHT will perform. But considering that the presale has just reached 2.5 million, FightOut could reach $1 or even more by 2030.
Fight Out (FGHT) Expert Price Predictions
| | | |
| --- | --- | --- |
| Year | Minimum Price | Maximum Price |
| 2023 | $0.016 | $0.1 |
| 2025 | $0.3 | $0.5 |
| 2030 | $0.8 | $1 |
Your capital is at risk
Fight Out Price Prediction 2023
As the presale progresses, we anticipate it will conclude in the first half of Q1 2023. As soon as the offering concludes, major crypto exchanges will likely list it. Due to the project's backing by LBank Labs, the token is likely to end up on the LBank exchange. During the listing, the price of this crypto is likely to rise due to the interest driving it. Several factors could push the price of this token to $0.1 by the end of 2023, including the acquisition of the first FightOut gym, the launch of the official website, and the launch of $FGHT staking.
Fight Out Price Prediction 2025
FightOut would have completed its roadmap by 2024. Therefore, the grand gym will be opened. In addition, the FightOut gym membership NFT will be launched as the in-app marketplace. In response to these factors, the price of this cryptocurrency is likely to rise closer to 3x its 2023 value, which may be $0.3, and by the end of the year, it could reach $0.5.
Fight Out Price Prediction 2030
There is a high likelihood that move-to-earn will become very popular by 2030 as the Metaverse grows in popularity. Consequently, $FGHT's price is expected to soar. This is good news for early investors who will see its tokens grow in value. Some experts predict that FightOut could go up to $1. Remember that all prices and figures are estimates for the token's movements. Market conditions are not guaranteed.
Your capital is at risk
How Will The Crypto Market Perform in 2023?
As new regulations make the cryptocurrency space more secure, the crypto industry hopes for a strong rebound after suffering a significant financial blow in 2022. Additionally, India, which took over the presidency of the G20, announced collaborations among nations to develop international crypto laws and frameworks.
Central Bank Digital Currencies (CBDCs) will bring about a new era of trade agreements, economic value creation, hardware manufacturing deals, and bilateral relations. Additionally, it teaches investors to be patient when investing. By 2023, we expect the crypto market to grow as new regulations make it more secure. However, as interest rates rise and monetary stimulus eases, the funding environment will likely become more challenging, narrowing the pool of potential investors.
Increased Adoption:
People will likely use cryptocurrencies more and more as they become more aware of them and their technology. As a result, businesses and individuals could adopt cryptocurrencies more readily, increasing their demand for them.
Greater Regulatory Clarity:
Regulatory bodies worldwide will likely provide greater clarity and guidance as the cryptocurrency sector grows and matures. As a result, the market might become more confident, and more adoption could occur.
Improved Infrastructure:
There is likely to be an improvement in the infrastructure surrounding cryptocurrencies, such as exchanges, wallets, and payment processors. This way, people could buy, sell, and use cryptocurrencies more easily.
Eye On Taxation:
The government taxed virtual digital assets (VDAs) by 30% in 2022. According to Rajagopal Menon, Vice President of WazirX, a crypto exchange, the ecosystem advocates lower tax rates – 0.01 % TDS on sale transactions instead of the existing 1%  and parity with securities market long-term and short-term gains instead of 30 % tax on gains.
He explained that this advocacy aims to promote homegrown crypto projects and boost adoption so that the country's crypto industry can become self-sufficient.
Institutional Crypto Investment:
It is expected that institutional investment in crypto assets will continue for some time to come. It is likely that the market will be more liquid and that crypto assets will be more popular as a store of value. According to Menon, the average funding price will likely follow a similar pattern to 2022, with investors only supporting the best projects with market viability.
Progress Of Web3 In 2023:
According to Leon Foong, head of APAC at Binance, a global crypto exchange, Web3 infrastructure will continue to grow and attract investors. However, according to him, security is crucial to building a robust Web3 infrastructure, so Binance is committed to continuing initiatives such as the Global Law Enforcement Training Program, disclosing Binance's hot and cold wallet addresses through Proof of Reserves, and developing the Industry Recovery Initiative (IRI) to protect consumers.
Your capital is at risk
4 Alternative Cryptos To Watch in 2023:
Many underrated crypto projects have high potential, similar to $FGHT. Unfortunately, projects like these are mostly anonymous until they become well-known. We've covered a few of the top tokens in the market so that you can take advantage of early investment opportunities. Here are a few of them:
Dash 2 Trade (D2T)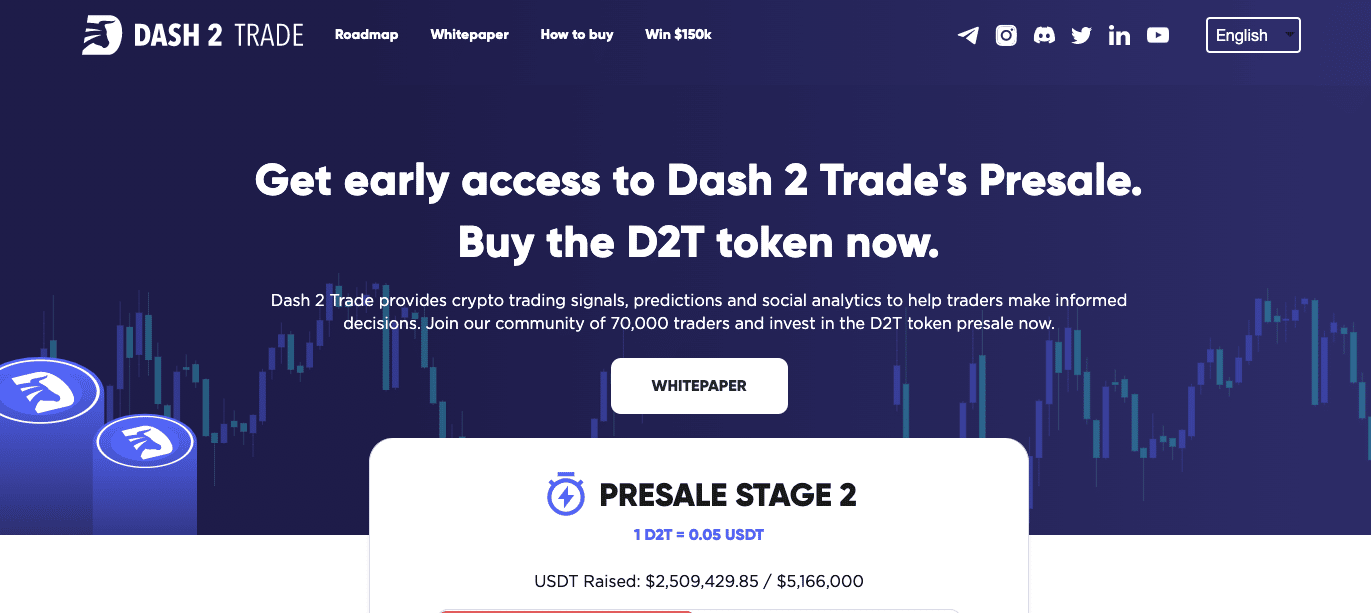 If you are interested in investing in a new crypto project, check out Dash2Trade. Despite only being launched on October 19, it has already made waves.
With Dash2Trade, users can make informed cryptocurrency market decisions through social trading and analytics. The platform includes automated trading tools, AI-driven signals, social trading, listing alerts, market news and on-chain analytics.
Dash2Trade's native token is currently on pre-sale. The Ethereum blockchain has a limit of 1 billion D2T tokens. Due to its deflationary nature, the token could, however, generate excellent returns over time.
Subscriptions, competitions, and advanced features of the platform will be facilitated by Dash2Trade tokens. Additionally, utility tokens are tax-free.
750 million tokens will be available during the presale, while the remaining tokens will be listed on various exchanges. Six million dollars have already been raised from the presale, which ends in 2023.
When Dash 2 Trade becomes available on the open market in 2023, traders and investors will have time to familiarize themselves with the project. As a result, D2T's price will most likely rise due to increased trading volumes.
As D2T uses the ERC standard, it will likely be listed on prominent centralized exchanges (CEX) like MEXC, OKX, and maybe even Binance or KuCoin.
With D2T having zero transaction tax, it's likely to gain popularity among fans of the best utility tokens quickly.
The token could see impressive price action if almost 10% of its supply changes hands each month. In our 2023 Dash 2 Trade price prediction, a low of $0.15 and a high of $0.20 seem very likely, with demand for the D2T likely to explode.
Your capital is at risk.
C+ Charge (CCHG)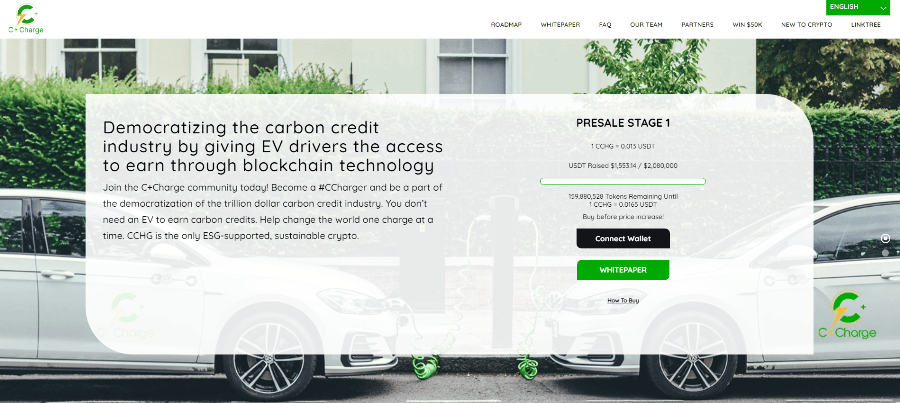 Increasing the number of charging stations for electric vehicles around the world is the goal of this innovative project.
According to C+Charge, charging stations are scarce, pricing is opaque, and real-time data is unavailable.
With blockchain technology, C+Charge connects EVs with third-party charging stations. In addition, C+Charge lets EV drivers locate charging stations and pay transparently.
As part of its partnership with Flowcarbon, C+Charge's app users can receive GNT tokens. In addition, no hidden fees will be charged to users due to the blockchain-based payment system.
C+Charge, however, requires you to use CCHG coins to charge your EV. Therefore, the presale for CCHG coins has already begun on C+Charge's website. The price of the token gradually increases after each presale phase.
In stage 1 of the presale, CCHG coins have the lowest price before they are listed on public exchanges. It is expected, however, that C+Charge will be listed on major exchanges, including Binance, after the presale concludes.
A digital asset's value cannot be predicted with any degree of accuracy due to the extremely volatile nature of the crypto market. In any case, it is possible to determine whether a token is likely to grow or not.
There is a solid foundation for the C+Charge ecosystem, as it identifies and offers concrete solutions to industry problems.
CCHG tokens will also be available on public exchanges. Historically, its price has only gone up from that point on. According to predictions, over 1,000 holders will be able to purchase CCHG via fiat currency in 2023. CCHG's price should be affected significantly by this.
Your capital is at risk
Calvaria (RIA)
$RIA, Calvaria's native token, facilitates stakes, governance, and NFT purchases. The sooner you invest, the cheaper next year's play-to-earn game will be.
New users can only access Calvaria's features through the $RIA. Tokens can also be purchased via third-party exchanges and the game interface.
The store offers in-game resources for purchase. You can purchase energy replenishment packs, decks, and cards in the game. The only resources are NFT tokens, except for a few rare exceptions. The $RIA token can be used to increase its value. By purchasing $RIA tokens, you can stabilize the game's economy.
Users of the $RIA stake platform receive passive income rewards every day. As well, stakeholder accounts holding $R1A will vote on the project's governance.
You can play Duels of Eternity for nostalgic reasons or to earn money. Unlike other top-tier blockchain games, this free-to-play version is open to everyone. However, Calvaria offers complete digital ownership of the game's assets. As a result, it offers an explosive buying opportunity due to this, as well as the record-smashing presale of native crypto, RIA.
Impt.io (IMPT)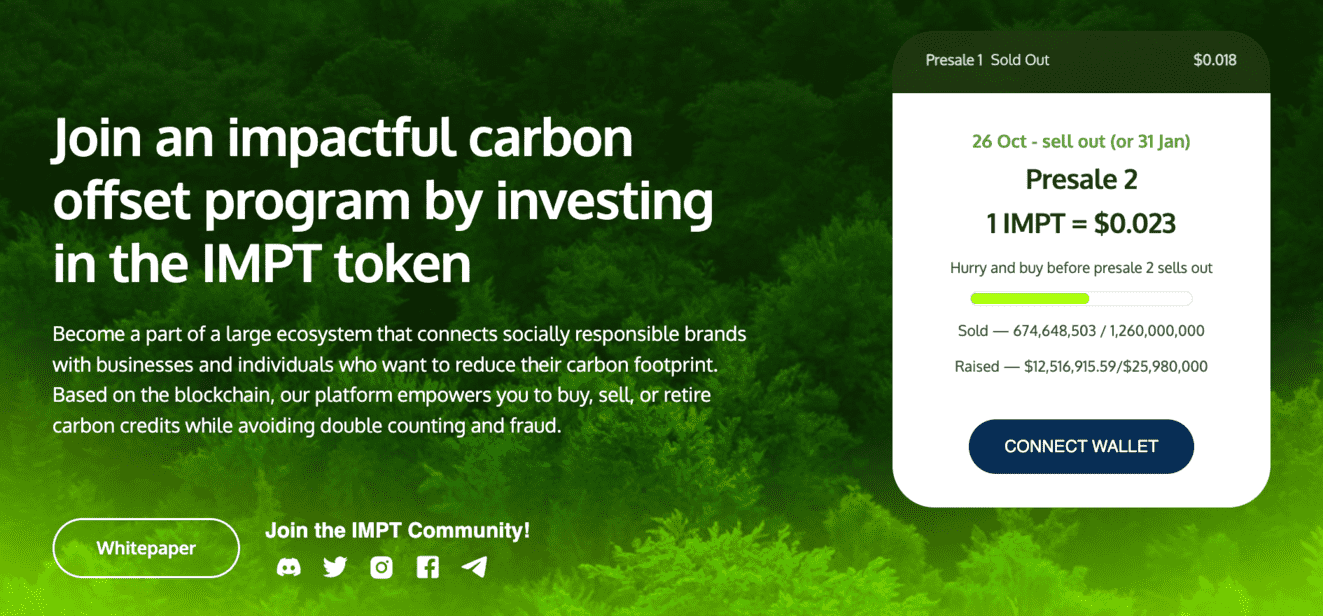 Individuals and businesses can exchange carbon credits easily and securely through IMPT. The organization strives to create positive change for everyone.
The IMPT.io platform allows users to explore hundreds of global environmental projects. Additionally, IMPT.io donates a portion of its profits to environmental organizations.
IMPT tokens are rewarded when used sustainably or offset carbon credits. A carbon credit is a fully mintable NFT that can be exchanged for rewards or burned. Users will receive a unique art NFT with real-world value as a reward for burning carbon credits.
For one IMPT token, investors can expect to pay $0.023 per token. Based on the success of the presale and the fact that it was completed so early, it can be assumed that the price will soon skyrocket once this token is listed on exchanges. With the exchanges already known and announced, we can look forward to a bright future. Although it is difficult to make precise predictions regarding the price, experts believe that this crypto could increase 50x in the next year, which is certainly very optimistic and is the reason why so many investors are buying as many of these stokers as possible while there is still time to do so.
Your capital is at risk.
Fight Out- The Best Crypto To Buy in 2023

What is Fight Out (FGHT)?
Many Move-to-Earn cryptos are available on the market, but few get the attention they deserve. This is due to the underlying issues of such projects. Firstly, existing M2E projects are difficult to enter, and secondly, it is easy to manipulate them to maximize capital returns. In such instances, many individuals have withdrawn from the move-to-earn sector.
Fight Out aims to drive interest back to M2E cryptos with its unique fitness approach. In addition to providing financial incentives, this project also provides a sense of community where combat athletes can train alongside people moving towards a healthy lifestyle.
Fitness is approached differently at Fight Out. Players can customize workout protocols according to their needs instead of standard protocols. Fight Out, for example, offers cardio, HIIT, Brazilian Jiu-jitsu, footwork, mental wellness, and more training modalities.
Additionally, the project has unique tokenomics and offers real-life benefits to token holders. Rewards range from merchandise to gym memberships in the real world.
Your capital is at risk
Fight Out Platform Key Features
Through Fight Out, users are motivated towards a healthy lifestyle and transformed into metaverse athletes. Additionally, Fight Out addresses many aspects that hinder M2E adoption.
Special NFTs to Address High Entry Point
Stepn is an example of a move-to-earn project that is too expensive to enter. To enter the space, one must have the right NFT sneakers, which can cost upwards of 3 SOLs. Although you can argue that the bear market has driven the price down, the gains from these sneakers aren't that great either.
A combination of Web 3 and Web 2
Many projects have attempted to bridge the gap between Web 3 and Web 2. Despite this, web 3 projects have had a low adoption rate. FightOut removes that issue by offering discounts and an easy participation process.
Offering Solutions-Oriented Features for All
With its earning mechanism and customizable fitness programs, Fight Out is here to provide more motivation for people to get fit after the pandemic. The fitness app offers many workout options, including Crossfit, Tabata, HIIT, and more.
With this project aimed at making users combat-ready, they can easily get into the program and set their fitness goals. In addition, they can choose from a variety of customizable workouts.
A Unique Move-to-Earn Mechanic
FightOut is another move-to-earn project with gamified workouts. REPS tokens can also be earned by completing challenges and rewards for standard workouts.
Workouts and fitness challenges earn users REPS, an off-chain currency. Users can also earn REPS for social acts like engaging with the FightOut community or bringing more people to it.
Players can swap their $FGHT tokens for REPS if they aren't satisfied with the REPS they have earned through workouts.
In addition to REPS, Fight Out takes a holistic approach to fitness that makes it stand out from other projects. Instead of simply counting steps or tracking heartbeats, Fight Out tracks all metrics so that no one can cheat the system. Fitter you are, the more money you'll earn.
There are five categories of exercises:
Muscular Endurance
Strength
Cardio
Wellness Mental
Fortitude
Each category must be achieved for users to qualify as "Fighting Fit." In addition, users will be motivated to earn rewards by pushing through the weekly soft caps set by the platform.
Fight Out Gyms – Community Amplifiers
Gyms are another feature that is likely to drive more adoption of Fight Out. Fight Out will open IRL gyms and Web 3 integrated gyms for move-to-earn opportunities.
During training, everyone will be able to earn fair rewards by using capture stations and smart equipment in the gyms.
Health bar in the Gyms
Aside from training facilities, Fight Out gyms will have a health bar serving nutritious meals, coffee, snacks, and smoothies. In addition, members of the gym will be able to socialize in this area, and community events will be held there.
Content Studios
The Fight Out gyms will also feature a content hub featuring content from the brand. The mobile app will record workouts at the gym and distribute them to users. Pro-fighter workouts, as well as standard routines, will be filmed here. A high-level professional trainer with years of experience will record these workouts.
Co-Working Spaces
Members can train, create content, eat, drink, and rest at Fight Out gyms and socialize and work out together. Through this approach, community members are productively brought together in real life. Fight Out wants to build a productive ecosystem, so there will be events.
The importance of staking utilities that go beyond earning annual percentage yields
Staking tokens for APYs has been the best way to earn rewards for a long time. However, the allure of a small bonus is so strong that developers ignore how staking can be used to provide multiple services. FGHT, the Fight Out token, shines in this area.
FGHT Tokenomics
The total supply of $FGHT tokens is capped at 10 billion. After 10 billion coins are minted, no new coins will be minted or added to its circulating supply. As its demand exceeds supply, the token's deflationary nature makes it a good investment opportunity. The following is a summary of coin distribution and tokenomics.
During the presale, 60% (6 billion) of the token supply will be sold to raise funds for the project launch
Early buyers of $FGHT will receive 30% (3 billion) of the tokens as a reward, depending on the investment amount and vesting period
When the coin is listed on centralized and decentralized exchanges, to provide liquidity, 10% or 1 billion tokens will be used
The remaining 10% will be used for the platform's development and scaling.
As part of the token presale, 90% of $FGHT tokens will be sold and used to reward early investors. During this period, the FighOut team hopes to raise $100 million through the coin division. The funds will be used to purchase and rebuild gyms that players will use for fitness activities, market the platform, and develop the technology to help the project achieve its M2E vision.
Fight Out Team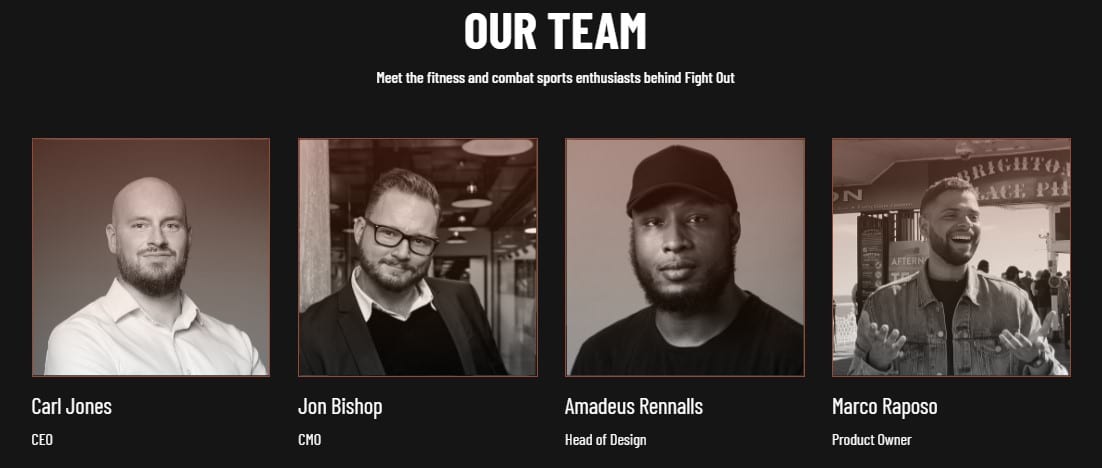 Carl Jones, the CEO of Fight Out, leads a six-man team of Web3, fitness, and combat enthusiasts.
Among the other members of the team are:
John Bishop – Chief Marketing Officer (CMO)
Amadeus Rennalls – Head of Design
Marco Raposo – Product Owner
Jack Attwood – Social Media Executive
David Ryan – Community Manager
LinkedIn provides profiles and antecedents for each team member. CoinSniper has verified the KYC of the Fight Out presale team, giving investors peace of mind.
Fight Out Project Roadmap

According to its whitepaper, the Fight Out project's roadmap is divided into five stages. Pre-sale activities include launching the presale website, institutional funding round, token contract deployment/audit, and marketing campaign launch. As for the presale roadmap, it is expected to end in Q4 2022.
In Q1 2023, the next phase will include listing driving, closing funding rounds, beta testing the mobile app, purchasing Fight Out's first gym, and launching the website.
As part of the project's second quarter launch, the project will host an app launch party, launch an NFT avatar, launch a branded workout routine, open its official site, etc.
Additional functionality will be added to the Fight Out project in Q3 of 2023. Among these are new ways to track exercises and earn REPS, in-app social features, NFT's cosmetics launch, and First Steps' boxing course.
The project also plans to launch and scale live workouts in the fourth quarter of 2023 and beyond. Furthermore, it plans to launch its Metaverse, its NFTs for its gym membership, and a player versus player (PVP) contest mode on its mobile application.
Your capital is at risk
How Has Fight Out Performed in Comparison to Other Crypto Presales?
Similarly to some crypto presales, the Fight Out project has also implemented bonuses for the earliest investors. With FGHT, you can earn a 25% bonus depending on your purchase amount and another 25% bonus depending on your vesting period.
Up to 50% of the presale price will be credited to FGHT tokens until the presale raises $5 million – an additional $2.5 million over the $2.5 million raised so far.
Pros and Cons of Investing in FGHT
In investing in the $FGHT token, there are pros and cons. For a better understanding, here are some pros and cons.
Pros
Among crypto investors, M2E is an innovative concept
The M2E project Fight Out goes beyond others
Steps are not the only part of Fight Out
Physical activities, such as gym workouts, boxing combats, muscular endurance, duels, and tournaments, can earn users rewards.
Web2 users can access Fight Out's platform via Web3.
Transak also allows users to purchase $FGHT tokens through Web2 channels, such as credit cards or debit cards.
There will be NFTs and its own Metaverse in Fight Out
Cons
This is a new project, so that it won't be listed on big exchanges
Will FGHT Go Up in 2023?
In the decentralized finance and Web3 space, move-to-earn projects like Fight Out are some of the most recent concepts. Fight Out stands out from other similar projects due to its unique M2E features.
FGHT tokens are currently on presale. In addition to staking, the game offers other physical activities users can do to earn rewards, which will be the major drivers of success.
Further, the token is deflationary, meaning its value will increase when it becomes scarce.
Once presale tokens are listed on exchanges, their value usually increases. In addition, investors will likely be bullish after the $FGHT presale since the project has attracted more Web2 and Web3 users. In 2023, FightOut will be a good investment because of all these factors.
Your capital is at risk
Will Fight Out Ever Reach £1?
A price of £0.2 is predicted for Fight Out by 2024, which is a good amount. However, it will take a long time to achieve. In addition, you must keep in mind that it may change when Fight Out is listed on larger exchanges.
In the future, the market may see an upward trend if crypto adoption increases. Fight Out could be worth £1 or even more in a couple of years if Bitcoin's price increases, considering how exciting M2E projects sound to investors.
Will Fight Out Ever reach £5?
In terms of its future, Fight Out looks even brighter as its roadmap will be completed by the end of 2024, which means we'll be able to see its full potential. According to predictions, Fight Out could reach more than £1 by 2030, a far cry from £5. Cryptocurrency prices are volatile, so it is hard to predict how much a project might achieve.
How To Buy Fight Out (FGHT) In The UK
There is now a presale for FGHT tokens. Following these simple steps can help investors invest in the move-to-earn crypto market. FGHT can be purchased with USDT or ETH tokens in a non-custodial wallet such as MetaMask or Wallet Connect.
Step 1: Purchase ETH from eToro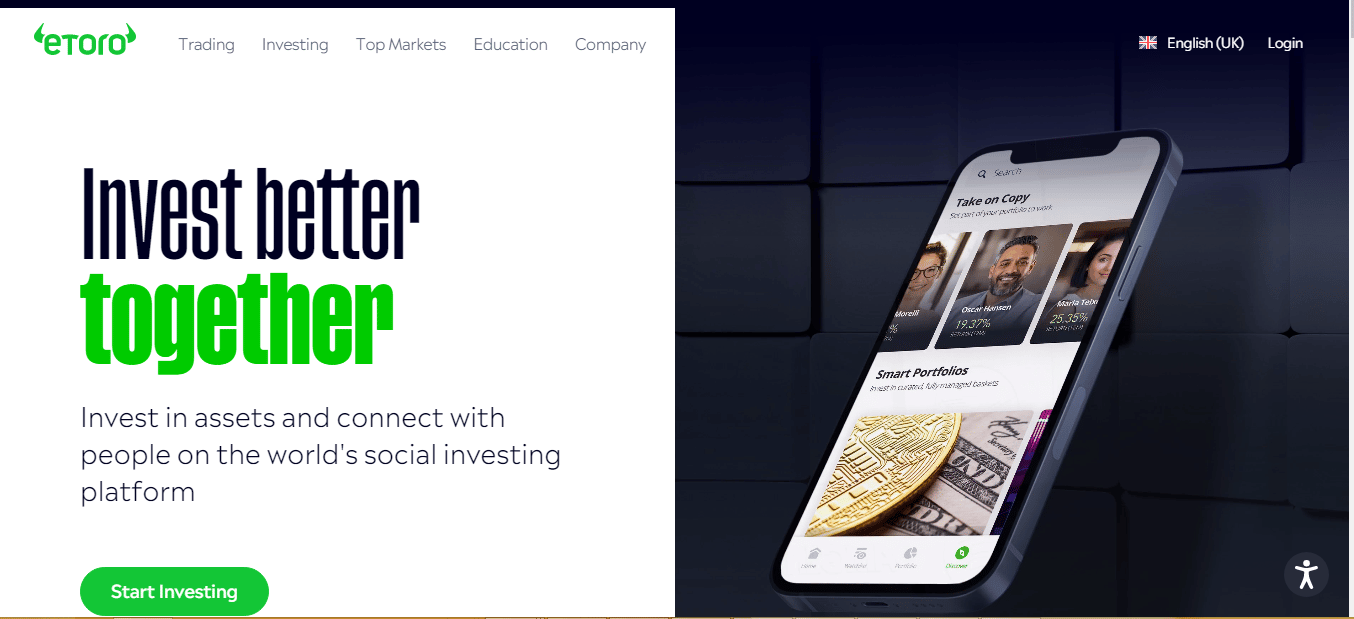 You can buy Ethereum on eToro with low fees by following the steps below.
Register
Open an eToro trading account via the eToro website or mobile app (Android or iOS). Click "Start Investing" on the home screen and fill out the required information. You will need a unique username, an email address, and a password to log in. To complete the registration process, check the consent boxes below and click "Create Account.".
Deposit Funds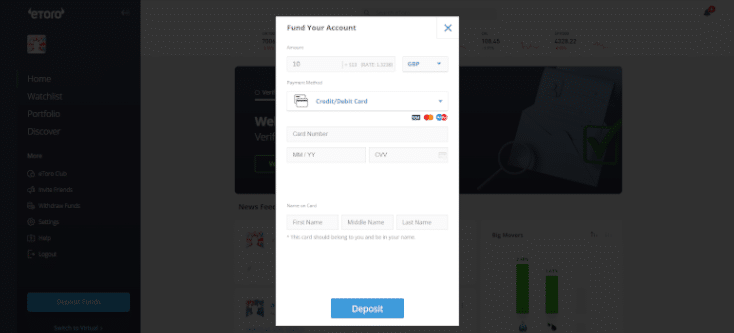 Deposit funds into your eToro account using supported payment methods, such as debit/credit cards, bank wire transfers, cryptocurrencies, or e-wallets like PayPal, Skrill, or Neteller.
Depending on your budget and trading plan, you should deposit an amount equal to your ETH purchase value or more.
Search for ETH
Search for ETH using the search bar on the website or mobile app's home screen. Click "Trade" after selecting ETH or Ethereum in the search bar.
Execute Order
Enter the number of ETH tokens you wish to purchase, verify the order details, and complete the transaction. Within a few minutes, your eToro wallet will reflect the amount of ETH purchased.
Step 2: Move ETH into a crypto wallet
To connect to the FightOut presale and ultimately purchase $FGHT, transfer the ETH tokens from the eToro wallet to a MetaMask wallet.
Funds can be transferred from the eToro wallet to MetaMask fairly easily. Select the crypto you wish to transfer and click 'send.' Then, enter the address of your MetaMask Ethereum Mainnet wallet.
Step 3: Connect your crypto wallet to the FGHT presale
To participate in the FightOut presale event, fund your MetaMask wallet with ETH tokens. Then, click on the "Buy $FGHT Now" button on the website.  Your wallet provider will be listed in a pop-up, and you will be asked to link it to the dashboard. Next, follow the instructions on the screen to install MetaMask.
Step 4: Swap ETH for FGHT
Click the "Buy $FGHT with ETH" button in your MetaMask wallet, enter the amount of FGHT tokens you wish to purchase, and then swap the FGHT tokens for ETH. Following a successful purchase, the equivalent ETH amount of the $FGHT tokens will be deducted from the MetaMask wallet balance.
Step 5: Claim tokens after the presale
Early investors will receive information on how to claim their $FGHT tokens during the presale from the FightOut team. Additionally, we expect the team to hold a token generation event at this time.
Your capital is at risk
Fight Out ( FGHT) Price Prediction 2022 - 2030- Conclusion
With play-to-earn features and other unique attributes, Fight Out stands out from other move-to-earn projects. An expert team in the crypto and fitness industries supports the project. Instead of only rewarding businesses for making money, it will incentivize people to live healthy lives.
In addition to the immersive Metaverse experience that the game promises, it rewards users for walking, working out, boxing, and more. Several experts believe the game has a huge chance of attracting users, especially from Web2 and Web3.
A presale for the $FGHT token has raised over $1.8 million in just one day. Early investors can buy now at a discount and hold the utility token for short-term and long-term gains.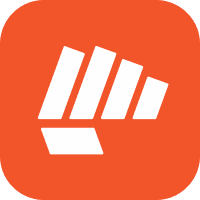 Your capital is at risk
FAQs
When will the Fight Out crypto presale end?
Is FGHT a good investment in 2023?
How to invest in Fight Out token?
Will Fight Out ever be more than £1?