Although Compass Group plc isn't a name that crops up in the financial news regularly, it is actually one of the largest companies on the FTSE 100.
With a market capitalisation of over £21 billion, this firm is a major supplier of contract-based food services across more than 45 countries.
If you want to buy Compass shares online in the UK today, this guide will show you what you need to do. On top of discussing the best UK brokers to buy Compass shares from – we'll also explore its past performance and conduct a broker forecast to help you decide whether it's the right investment for you.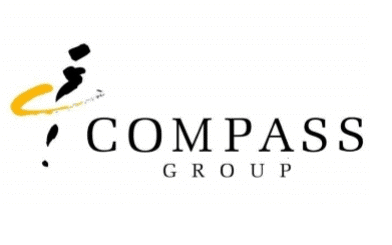 Compass shares are listed on the London Stock Exchange (LSE) and also form part of the FTSE 100 index. With this in mind, buying Compass shares online in the United Kingdom is easy. There are many brokers that allow you to do this by funding your account instantly via a UK debit/credit card or e-wallet.
However, you need to look at other factors too – such as what fees/commissions the broker charges and whether or not it has a good reputation. To save you countless hours of research, below you will find two of the best UK stock brokers to trade or buy Compass shares online.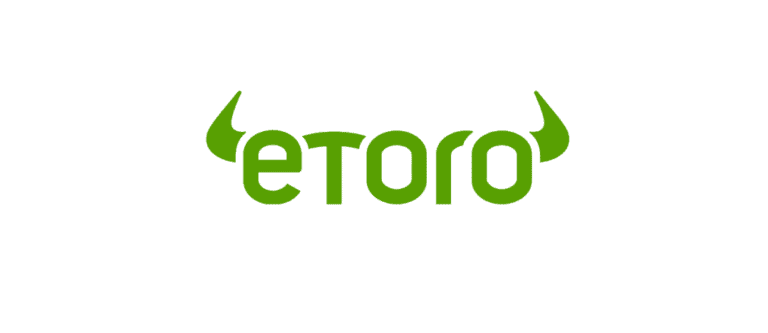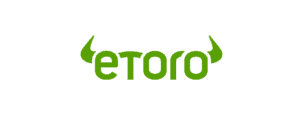 eToro is an online stock broker and CFD trading platform that offers heaps of financial markets. If it's stocks and shares you are primarily interested in, this trusted broker offers more than 1,700+ companies. This covers 17 UK and international markets – including the London Stock Exchange. As a result, you can buy Compass shares at the click of a button.
eToro is well known in the UK trading scene as it is one of the few platforms that offer a 100% commission-free service with no hidden fees. This means that you can buy Compass shares without paying any dealing fees. You won't be required to pay any fees to open an account, nor is there a monthly subscription of any sort. Best of all, eToro offers its commission-free service across all of its products – including foreign-based shares and ETFs.
If you are looking to Compass shares, but you have little to no experience of how online investments work – eToro is going to be your best bet. The platform makes the end-to-end share purchase process simple – not least because its online interface is super easy to navigate. This is also the case for the mobile stock app – which is available on both iOS and Android devices. If you're planning to buy shares in other companies with the view of diversifying, you might also want to consider the eToro Copy Trading feature.
This allows you to copy the trades of an experienced investor – paving the way for a passive way to access the stock markets. eToro is regulated by the FCA, the UK's regulatory body, and most importantly, is partnered with the FSCS. This means that your money is protected up to the first £85,000 in the event of a brokerage collapse. You can easily deposit funds into the platform with a debit/credit card or e-wallet. Bank transfers are also supported by this can take a few days to process.
Pros:
User-friendly online stock broker
Buy shares without paying any commission or share dealing charges
1,700 + shares listed on UK and international markets
Buy shares or trade CFDs
Social and copy trading tools
Accepts PayPal
Mobile trading app
Holds an FCA licence
Cons:
Not suitable for advanced traders that like to perform technical analysis
67% of retail investor accounts lose money when trading CFDs with this provider.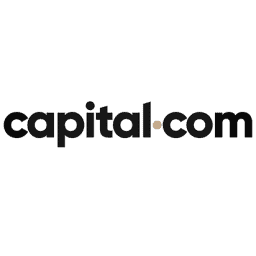 There are several reasons why a lot of investors in the UK opt for CFD trading sites like Capital.com. For example, the platform allows you to trade Compass shares on margin. For those unaware, this means that you only need to put up a small percentage of your trade size – meaning that you can access the markets with more money than you have in your account.
At Capital.com – as per ESMA regulations, this stands at a maximum of 20%. In other words, if you want to trade £5,000 worth of Compass shares, you would only need to have £1,000 in your account. Additionally, Capital.com is great if you want a bit more flexibility with your market predictions. That is to say, the platform allows you to go long and short.
As such, if you think that the value of Compass shares is likely to go down in the short-run, then you can place a sell order at Capital.com. Irrespective of what assets you trade and whether you decide to go long or short, this trusted platform does not charge any commissions. There are no fees to deposit or withdraw funds, nor will you be hit with an inactivity fee of any sort. As such, trading Compass shares in the form of CFDs at Capital.com is super-competitive.
An additional reason why we would suggest checking this CFD platform out is that you can get started with a deposit of just £20. You can fund your account with a UK debit/credit card or e-wallet – both of which are instantly processed. Once you have registered an account at Capital.com – you can also make use of its demo facility. This is great for getting to grips with how stock CFD trading works. Finally, your money is protected at Capital.com as the platform is licensed by the FCA.
Pros:
Trading on hundreds of US and UK shares
Educational app for new traders
AI assistant identifies your weak points
Trade ideas generated daily
Excellent charting and analysis interface
100% commission free trading
Cons:
Cannot build custom trading strategies
72.6% of retail investor accounts lose money when trading CFDs with this provider.
Step 2: Research Compass Shares
Before you buy Compass shares, or shares in other food and beverage companies like Beyond Meat or Diageo, we would advise you to spend some researching the company. This will ensure that the firm represents a viable investment and crucially – that it's the right stock for your financial goals. In the sections below, we'll cover some background information on Compass Group plc and its shares – alongside some important considerations to make before you proceed with a purchase.
What is Compass?
Compass Group plc (ticker LON:CPG, ISIN: gb00bd6k4575) is a UK-based company involved in food contract services. Through its subsidiary companies, it supplies food to a variety of sectors and is the world's largest contract caterer. This includes hospitals, offices, schools, offshore oil rigs, correction facilities, and more. It also provides support services to clients, such as cleaning services and office services.
At the time of writing, Compass Group is active in over 435 countries – employing more than 600,000 people along the way. Launched way back in 1941, Compass Group has since grown to become a major, multi-billion pound company.
As of October 2020 – it is a key constituent of the FTSE 100 with a market cap of over £21 billion.
Compass Share Price History
Compass Group plc has been a public company for more than three decades. Since then, the shares have gone through several ups and downs in terms of volatility. With that said, Compass went on a swift upward trajectory between 2008 and early 2020. Going from around 262p to over 2,000p during this period, this represents 12-year returns of over 650%.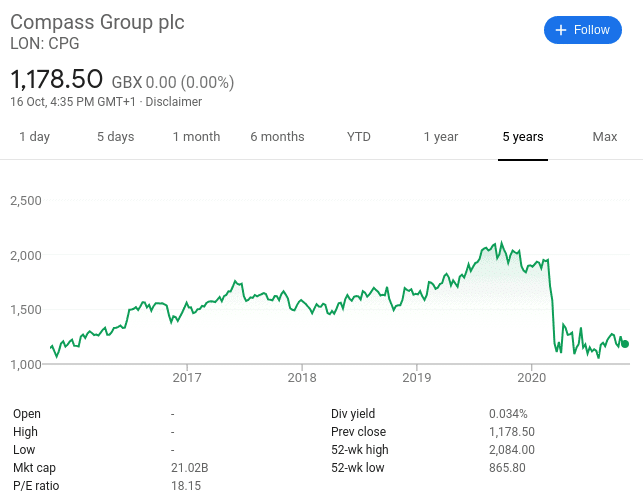 However, Compass Shares have since dropped off a cliff – with the vast bulk of this capitulation starting in February 2020. As of October 2020 – the Compass shares are worth just 1,178p. To put these figures into perspective, this means that in just 8 months of trading – the firm has lost 40% of its share value.
Now, it is crucial to remember that the overarching reason behind this rapid decline is that of the COVID-19 pandemic. After all, some of its core markets – notably schools and universities, were shut for several months during the lockdown. In some countries that Compass Group is active, this is still the case.
Compass Group EPS & P/E Ratio
At the time of writing, the Compass Group EPS is 70.00p, with an EPS growth of 6%. The current Compass Group p/e ratio is 24.6.
Compass Shares Dividend Information
Ordinarily, Compass Group plc is a strong dividend payer that makes distributions twice per financial year. This was the case until April 2020 whereby the board decided to suspend its dividend policy – as per the COVID-19 pandemic.
Crucially, management at Compass Group notes that they will keep "future dividends under review and will restart payments when it is appropriate to do so". In other words, Compass shares will not attract any dividend yield payments for the foreseeable future.
Should I Buy Compass Shares?
While Compass shares have lost significant value in 2020 – it is important to remember that this is largely due to the wider impact of the pandemic. With that said, it should not be assumed that all companies on the London Stock Exchange will survive the fallout of the virus, which is why it's super-important to perform in-depth research before making an investment.
Here's what you need to know.
Financials Hit Hard by the Pandemic
The coronavirus has hit Compass Group hard in most areas of its financial results this financial year. As noted above, the firm put a suspension on dividend payments in April and this will remain the case until further notice. In terms of operating profits, this is expected to drop by 28-29% in the first 6 months of 2020.
Net spending was up significantly to £400 million during the same period. It does, however, have access to credit facilitates in excess of £2.8 billion – so liquidity is not an issue at present. However, Compass Group board members have committed to a salary reduction of 25% in response to the figures, which at the very least will free up some much-needed capital.
Pre-Pandemic Price Action
If you believe that Compass Group has the financial resources to see it through the pandemic, then it is important to look at how the shares were performing prior to the collapse. After all, this will give us an idea of whether or not the shares were in good shape before the virus came to fruition.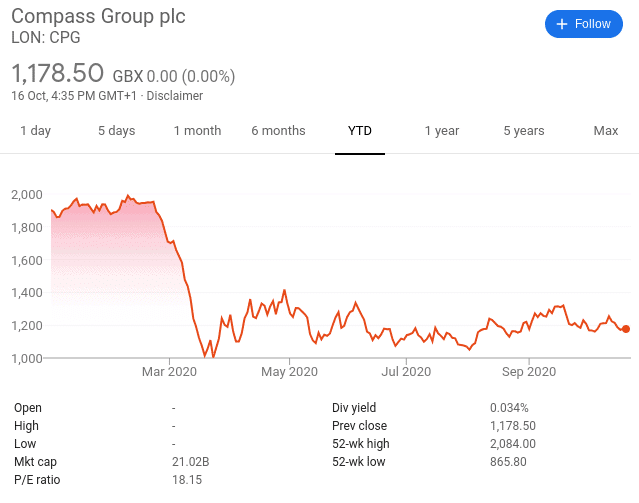 So, in the 5 years prior to writing this article, Compare shares were trading at 1,144p. Fast forward to February 2020 and the shares peaked at 2,084p. As such, Compass Group returned stockholders with gains of 82% in just 5 years. This does not include dividend payments distributed nor the impact of compound interest.
Put simply, Compass Group was enjoying an extended period of upward price actions – subsequently outperforming the wider FTSE 100 by a considerable amount. With this in mind, a medium-to-long-term price target of the previously achieved 2,084p is more than reasonable. Crucially, if you agree with this sentiment, you stand the chance of buying Compass shares at a significant discount (43% based on current prices).
Step 3: Open an Account and Deposit Funds
If – as per your own independent research, you believe that Compass Group has the financial means to whether the COV-19 storm, making an investment takes just minutes. By using our-top rated broker eToro – you can instantly deposit funds with a debit/credit card and buy the shares without paying any fees.
To get the ball rolling, you will first need to open a share dealing account.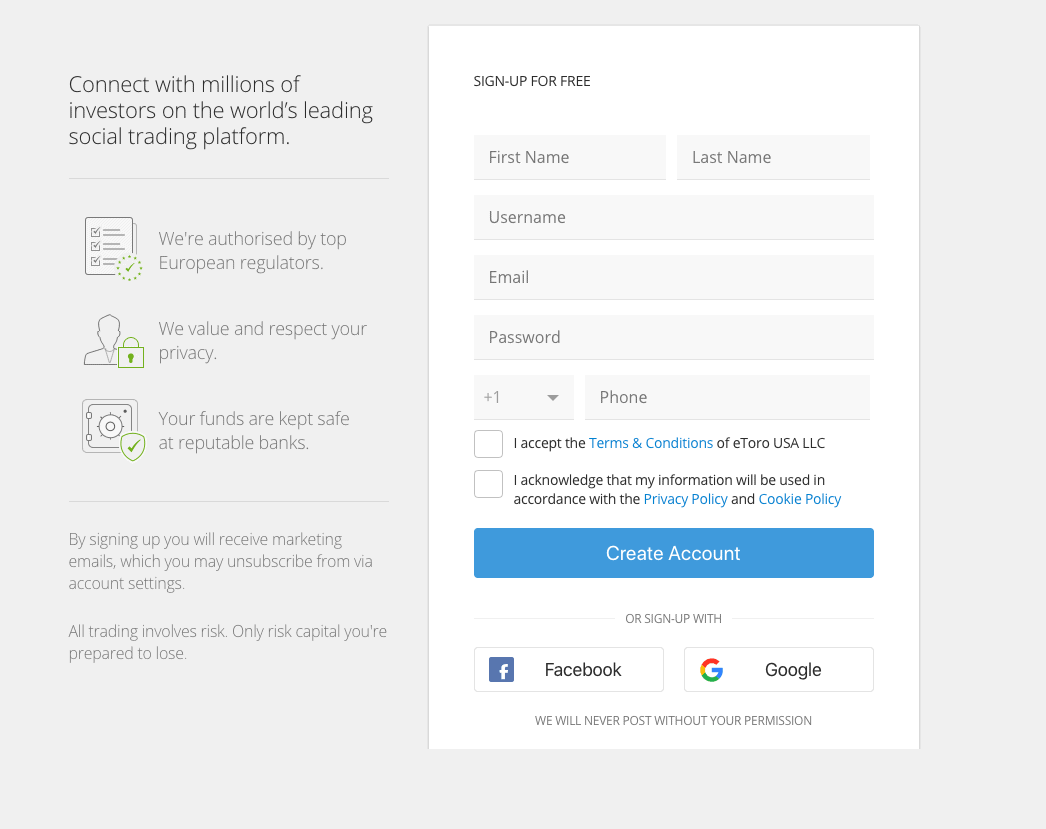 So, visit the eToro homepage and look out for the 'Join Now' button. In clicking it, you will be asked for a range of personal information and contact details.
This includes:
Full name
Nationality
Date of birth
Home address
National insurance number
Contact details
Username and password
All online brokers that are FCA-regulated will ask you to verify your identity before a withdrawal can be made (or a deposit of more than $2,250/£1,800-ish). Although you can do this at a later date, it's best to complete the process now.
To do this, simply upload a clear copy of the following – ensuring that all four corners of the document are present.
Valid passport or driver's license
Bank account statement or utility bill (issued in the last 3 months)
In order to buy Compass shares right now, you will need to deposit funds with an instant payment method. At eToro, this includes a debit/credit card or an e-wallet like Paypal. You can also fund your account by making a bank transfer – but this often takes 2-3 working days to arrive.
Note: You will need to deposit a minimum of $200 at eToro – which is about £160. 
Step 4: Trade or Buy Compass Shares
As soon as your eToro account has been funded you can then buy Compass shares.
Here's what you need to do:
Enter 'Compass Group' or 'CPG' into the search box at the top of the page.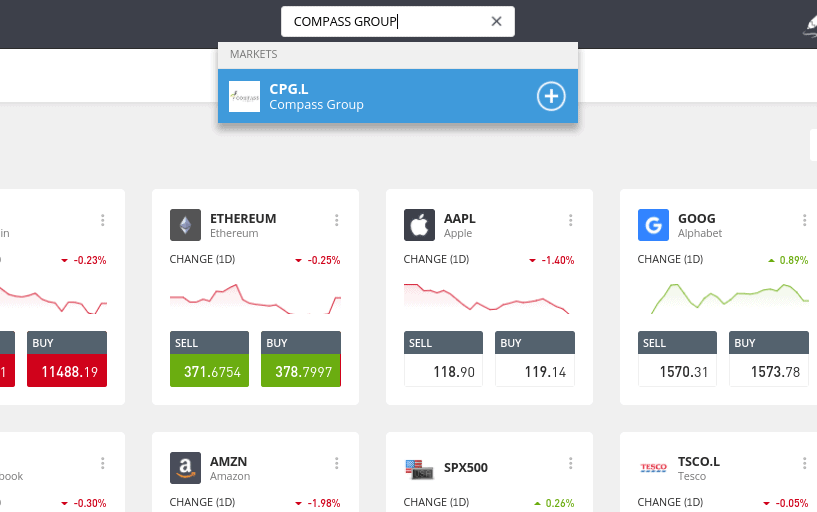 Then, click on the 'Trade' button.

Finally, enter the amount that you wish to invest in Compass to determine the number of shares you're buying. You don't need to buy 'full shares' as eToro supports fractional ownership. You do, however, need to invest at least $50 (around 38 GBP). For example, if you enter $75 into the 'amount' box, then you will be buying exactly $75 worth of Compass shares.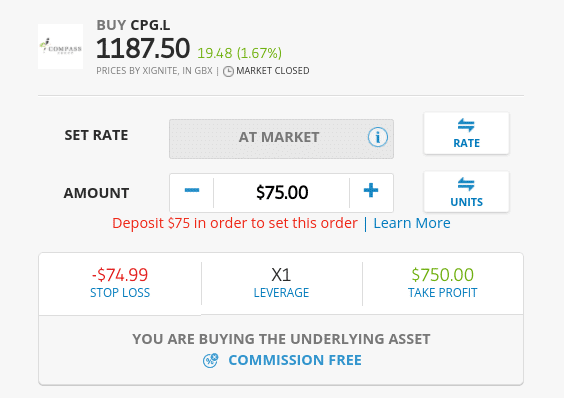 Compass Shares Buy or Sell?
On the one hand, Compass was performing extremely well before the pandemic hit – with shareholders looking at gains of over 80% over the prior five years of trading. As such, you have the chance of buying the shares at a discount based on current prices.
In addition to this, the firm has secured a credit facility in excess of £2.8 billion – which is crucial in ensuring it is able to weather the storm until things return to some form of normality.
On the other hand, there is no guarantee that Compass shares will ever return to pre-pandemic prices. As a result, whether or not you decide to invest should be based on in-depth research and never on the back of somebody else's advice.
The Verdict?
As a major FTSE 100 company listed on the London Stock Exchange, there are hundreds of UK brokers that allow you to buy Compass shares online. With that said, eToro is our top-rated platform of choice as you buy the shares fee-free. This heavily regulated broker also supports debit/credit cards and e-wallets  -so you can complete the purchase process in minutes.
Simply click the link below to get started!
eToro – Buy Compass Shares With Zero Commission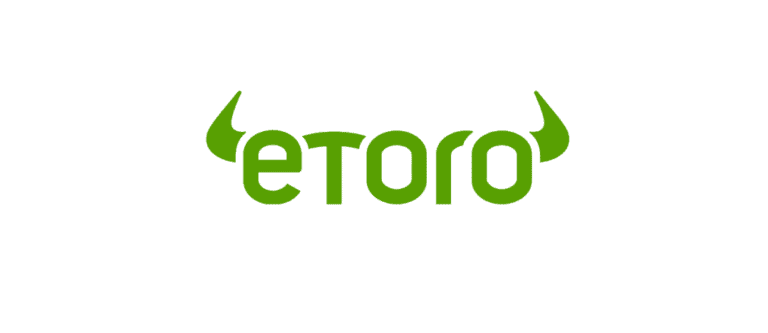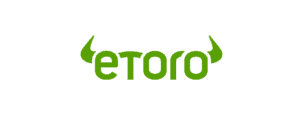 67% of retail investor accounts lose money when trading CFDs with this provider.
FAQs
[sc_fs_multi_faq headline-0="h3″ question-0="Are Compass shares a good buy?" answer-0="Compass shares have been hit particularly hard by the coronavirus pandemic – as per major disruptions to its supply network. However, it is important to remember that the shares were on a prolonged period of upward price action before the virus hit the wider markets. As such, if Compass is able to get back to where it was pre-February 2020 – then the shares can now be purchased at a huge discount.         " image-0="" headline-1="h3″ question-1="What stock exchange are Compass shares listed on?" answer-1="Compass is listed on the London Stock Exchange. As a company with a £21+ billion market valuation – the shares also form part of the FTSE 100 index.   " image-1="" headline-2="h3″ question-2="What is the minimum number of Compass shares you can buy?" answer-2="While some brokers have minimum deposit policies in place that require you to invest in excess of £500 – eToro allows you to buy from just $50 worth of Compass shares. This equates to around £40.   " image-2="" headline-3="h3″ question-3="Does Compass pay dividends?" answer-3="Compass was historically a consistent dividend payer – with distributions being made twice per year. However, the board suspended its dividend policy in April 2020. This will remain the case for the foreseeable future. " image-3="" headline-4="h3″ question-4="Which countries is Compass active in?" answer-4="Compass Group is active in 45 countries at the time of writing.    " image-4="" headline-5="h3″ question-5="Who is the CEO of Compass Group plc?" answer-5="Compass Group's CEO is Dominic Blakemore. Gary Green is the Chief Operating Office of the Group's North America division." image-5="" headline-6="h3″ question-6="Can I invest in Compass shares via an ISA or SIPP?" answer-6="Yes, most UK providers of stocks and shares ISA and SIPP accounts will allow you to invest in Compass." image-6="" count="8″ html="true" css_class=""]