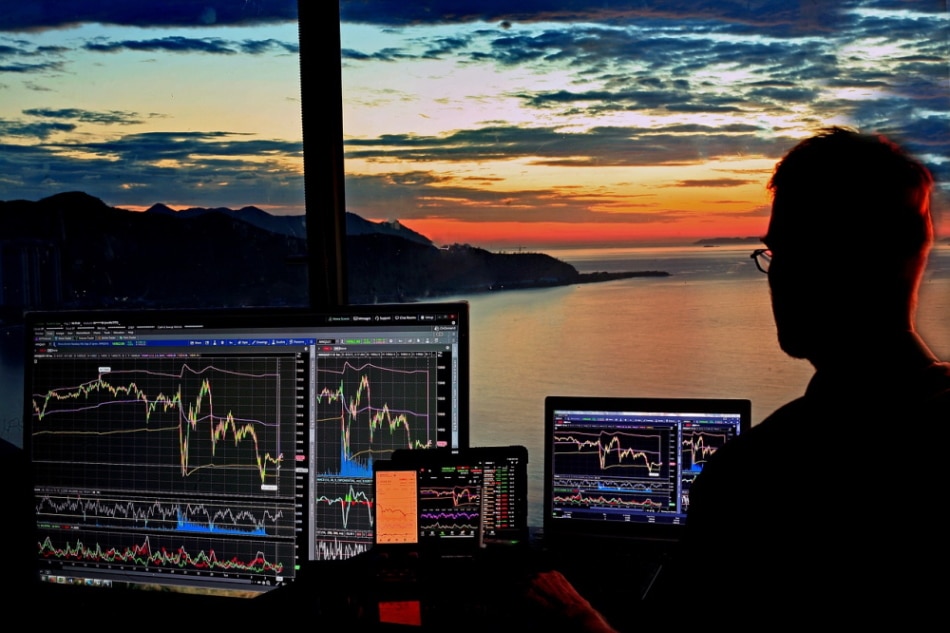 Getting started with Forex trading is never easy, and learning the best strategies and skills to trade Forex successfully can be a challenge. Luckily, our team is on hand today to give you a little more insight into some of the four key tips you should know to get started successfully with Forex trading – and remember! Forex trading can offer good returns; however, there's often an unrealistic expectation of big returns and guaranteed profits almost instantly. Over $5 trillion is traded in Forex annually; however, that's not pure profit. In reality, there's a lot more to being successful with Forex trading, and considering this will help you see more likely results overall. 
4 Key Tips You Should Know Before Investing in Forex  
Have you ever wondered about the different options you should know before investing in Forex? If this is something you have been considering, then don't panic; our expert team is on hand today to help you find out more! As such, without further ado, we'll be taking a look at the four key tips you should know to help you start Forex trading effectively.  
#1 Be Patient 
The first crucial tip for beginner Forex investors is to be patient. Many people begin Forex trading with the goal of making a huge profit very quickly – however, this is a risky move. And, while you might get lucky on your first investment and make a huge profit overnight, chances are, you won't. 
Forex is best played over the long-term, so to begin with, be patient. Invest in safer trades and allow time for these to make a profit margin. Moreover, you should know when to take your winnings or otherwise cut your losses. After all, Forex trading (as with any investment) is a risk; there's no guarantee you'll make a profit. 
#2 Start Small  
As well as being patient, a further crucial tip we can give for your first Forex investments is to start small. After all, most of us have made mistakes when investing in Forex for the first time – but if you've only invested a small amount, you won't stand to lose as much.  
Luckily, many platforms allow you to invest small sums of money in your early Forex endeavours. These investments may sometimes be as little as €1, with trading at €100, or otherwise completely virtual (free!) These offer excellent solutions to learn how to trade Forex without the risk of losing hundreds. Nevertheless, you should only ever invest what you can afford to lose, as there's no guarantee you'll see a return. 
#3 Learn how to Choose the Right Currency Pairs 
Choosing the right currency pairs is one of the most integral skills of a Forex trader – and, as such, you need to ensure you've checked this for your own investment opportunities. Indeed, as a beginner Forex trader, looking for safer investments is often a preferable option compared to investing in minor or exotic pairs. Indeed, the latter offer far more spread, less liquidity, and greater risk overall. 
A major Forex pair is one with good liquidity, meaning a large number of trades are completed daily for these pairs. Some notable examples include EUR/USD, AUD/USD, GBP/USD, and the like. These are often much more stable and reliable investments – and though the profits may be lower, they should be safer (although there's no guarantee). Meanwhile, minor or even exotic trades are those traded less often, typically involving emerging markets, such as USD/SGD. 
#4 Choose the Right Trading Platform  
As a final key tip to consider, you must have chosen a great trading platform to make the most of your Forex trading efforts. Indeed, as explained by Investopedia, the importance of choosing a great broker or platform cannot be stressed highly enough; after all, choosing the wrong one could be the difference between your efforts being profitable or not. 
So, how can you choose a good trading platform for all of your Forex investments? Well, you should always choose a reputable and experienced platform to ensure you're getting a reliable service; there are scam platforms out there, so be wary! What's more, you should ideally choose a platform that offers a wide range of versatile features to ensure that, no matter your investment preferences, you get a great service.  
For example, let's consider Admiral Markets. Some of the key features of Admiral Markets that make it a popular choice for Forex trading include the following: 
Ability to invest from as little as €1 and trade as little as €100, so you can start out small as a beginner Forex trader

 

Global platform that offers support in a wide range of different languages for easier trading

 
Highly regulated by some of the world's top regulators for a reliable service

 

All funds invested through the Admiral Markets platform are secured, providing superior protection for customers (regardless of the amount they've invested).

 

Demo trading accounts allow beginner Forex traders to see if Forex trading might be right for them thanks to virtual funding, allowing users to give Forex a try risk-free.

 
These are just several of the key features offered by the Admiral Markets platform. As such, this might give you an idea of the type of service you should look out for when choosing a trading platform for your own Forex experience. 
Final Thoughts  
Forex trading can offer excellent opportunities. However, it's not a guaranteed opportunity, and there's every possibility that you could lose your investment when you choose to invest in Forex. As such, following today's simple tips will hopefully help you develop the most suitable strategies for your Forex trading endeavours. Good luck – and remember, Forex trading is a long-haul option, not a way to make a quick profit!