Hargreaves Lansdown Stocks and Shares ISA Review – Fees, Features, Pros and Cons Revealed
Fact Checked
Everything you read on our site is provided by expert writers who have many years of experience in the financial markets and have written for other top financial publications. Every piece of information here is fact-checked.
Disclosure
Please note that we are not authorised to provide any investment advice. The information on this page should be construed for information purposes only. We may earn commissions from the products mentioned on this site.
Hargreaves Lansdown is one of the largest financial service providers in the UK and also one of the most popular. This broker has won numerous awards, particularly for its stocks and shares individual savings account (ISA). A Hargreaves Lansdown ISA enables you to invest for retirement with tax advantages while still offering most of the shares and funds as a standard Hargreaves Lansdown trading account.
There's a lot to like about the Hargreaves Lansdown stocks and shares ISA, including its easy to use platform, excellent customer service, and wide variety of shares and funds for investment, but is Hargeaves Lansdown right for you? Our Hargreaves Lansdown stocks and shares ISA review will take a closer look at everything this broker has to offer to help you decide.
What is the Hargreaves Lansdown Stocks and Shares ISA?
A stocks and shares ISA (individual savings account) is a type of investment account that allows you to invest in shares without having to pay any tax. This means any capital gains or dividends you make from your investments are tax-free and you get to keep every single penny.
Each ISA has an ISA allowance which is the maximum amount of money you can put in each tax year. The ISA allowance for 2020/21 is £20,000. The fact that ISAs are tax free means they can be a smarter and more affordable way of investing than going through a traditional stockbroker. Stocks and shares ISAs are just one of several types of ISAs, others being Lifetime ISAs and Junior ISAs.


There are many providers that offers stocks and shares ISAs, from banks to brokers, and one of the most popular in the UK is that offered by Hargreaves Lansdown. Hargreaves Lansdown was first founded in 1981 and has become one of the largest stock brokers in the UK, with more than 1.2 million clients and over £105 billion in assets under management.
The Hargreabuyshares.co.uk/stock-brokershttps://buyshares.co.uk/stock-brokers/ves Lansdown stocks and shares ISA has won numerous awards for the best UK ISA and the company's mobile app has won several awards as well. Notably, Hargreaves Lansdown trades publicly on the London Stock Exchange, which means its a very reputable company.
What Shares Can You Invest in with Hargreaves Lansdown Stocks and Shares ISA?
One of the major advantages to Hargreaves Lansdown is that you can invest in a huge variety of shares and funds. This broker has a global reach and has partnerships with financial institutions in the UK and US, so the range of investments is very impressive.
Shares
Hargreaves Lansdown currently offers trading on more than 1,500 shares from stock markets in 21 countries. Nearly all shares trading on the London Stock Exchange are available, as are most shares on the New York and Nasdaq exchanges. Notably, you can easily trade many of the best shares to buy, like Amazon, Facebook, Tesco, and Royal Mail, with a Hargreaves Lansdown ISA account.
In addition to the UK, US, and Canada, Hargreaves Lansdown offers share trading on 16 exchanges across Europe:
Lisbon Stock Exchange
Amsterdam Stock Exchange
Brussels Stock Exchange
Madrid Stock Exchange
Luxembourg Stock Exchange
Copenhagen Stock Exchange
Oslo Stock Exchange
Deutsche Boerse Exchange
Paris Stock Exchange
Frankfurt Stock Exchange
Stockholm Stock Exchange
Helsinki Stock Exchange
Swiss Stock Exchange
Irish Stock Exchange
Vienna Stock Exchange
Italian Stock Exchange
However, it's worth noting that there is no share trading on exchanges in Asia or Africa, so you can't buy shares from emerging markets in these regions.
ETFs
Hargreaves Lansdown has an extremely wide selection of exchange-traded funds (ETFs), which are available through any of the same exchanges that share trading is offered on. There are currently 1,400 ETFs available for trading. While there is a lot of overlap between funds, you can easily find funds that cover specific countries (including in emerging markets) and sectors to quickly diversify your investment portfolio.
Mutual Funds
You also have the option to invest in more than 3,500 mutual funds through Hargreaves Lansdown, which are managed by a spread of more than 160 different providers. Some of these providers are major investment firms, while others are smaller fund managers with more active strategies. While funds can be expensive, the selection that Hargreaves Lansdown is one of the biggest draws to this broker's stocks and shares ISA.
Portfolio+
If you're not interested in managing your own investments, you can have financial experts at Hargreaves Lansdown do it for you through the Portfolio+ offering. The brokerage keeps six ready-made portfolios that you can invest in, and they're automatically kept in balance over time by the fund managers. The six portfolios vary in their appetite for risk.
Importantly, there is no additional charge for Portfolio+ funds compared to other funds available through Hargreaves Lansdown. However, there is a £1,000 minimum investment required.
Venture Capital Trusts
Venture Capital Trusts at Hargreaves Lansdown enable you to invest in small, private companies. These trusts can be risky, since as the name suggests your investment is being used as venture capital. The minimum investment can also be relatively high (usually £3,000 or more). But, this is a relatively unique investment that helps the Hargreaves Lansdown ISA stand out for more aggressive investors.
Hargreaves Lansdown Stocks and Shares ISA Allowance
An ISA is a tax-advantaged account, meaning that you do not have to pay taxes on any investment gains you earn from investing your money inside the ISA. However, there is a restriction imposed by the UK government on how much money you can invest in an ISA in any given tax year. This is known as the ISA allowance.
For 2020, the ISA allowance is £20,000. So, you can deposit up to £20,000 this tax year and then another £20,000 each year after that. If you deposit more than this amount, you may be subject to additional taxes or penalties.
Note that the ISA allowance changes slightly each year. Be sure to check on the ISA allowance at the start of each tax year so you can budget your savings for investment appropriately.
Hargreaves Lansdown Stocks and Shares ISA Charges
The biggest downside to the Hargreaves Lansdown ISA is its cost. This account is notably more expensive than other ISAs and Hargreaves Lansdown's standard trading accounts. However, the exact amount you pay will depend on how much money you have invested and how many trades you place.
To start, the Hargreaves Lansdown ISA charges a maximum account fee of 0.45% per year. This rate is charged on the £250,000 you have invested in mutual funds. If you have more than £250,000 in mutual funds, the rate drops progressively from 0.25% to free (after the first £2 million you invest in funds).
Shares, ETFs, and Venture Capital Trusts are also charged at 0.45% per year, although the amount you can pay is capped at £45 per year. These Hargreaves Lansdown ISA charges are assessed monthly rather than annually, but the amount you are charged each month can vary depending on the value of your account.

Importantly, Hargreaves Lansdown also charges some trade commissions. Buying and selling mutual funds is always free, but shares and ETFs come with a £11.95 commission per trade. That drops to £8.95 per trade if you place at least 10 trades in the previous month or £5.95 per trade if you place at least 20 trades in the previous month.
If you want to take advantage of dividend reinvesting, Hargreaves Lansdown may charge for that as well. Reinvestment is free for mutual funds, but comes with a 1% transaction fee (minimum £1, maximum £10) for shares and ETFs.
Thankfully, there aren't any deposit or withdrawal fees to worry about with a Hargreaves Lansdown ISA.
Hargreaves Lansdown Stocks and Shares ISA Features
You get access to the same trading platform from Hargreaves Lansdown with an ISA account as you do with a standard trading account. Our Hargreaves Lansdown stocks and shares ISA review found it to be very user-friendly and easy to navigate the many assets that the broker offers.
Platform and Research
Notably, Hargreaves Lansdown focuses more on providing fundamental data than technical analysis. You do get access to charts within the web-based platform, but there are not many technical indicators and they are not particularly customizable. On the other hand, you can access detailed financial statements and balance sheets for most companies that are tradeable through Hargreaves Lansdown. You can also see the dividend histories of funds and shares, which can be informative for dividend-focused investors.


The web interface also includes a news feed, which pulls stories from reputable sources such as Bloomberg, the Financial Times, and The Guardian. You'll also find company announcements and press releases in the news feed, so it's a rather useful tool for staying on top of the market.
Perhaps the best feature that the Hargreaves Lansdown ISA offers is trade ideas. For any company, you can easily see what brokerages are following the shares and whether or not they have recently issued a buy, sell, or hold rating. The Hargreaves Lansdown interface breaks down whether or not there's a consensus among analysts, which can help you decide whether or not a share is worth investing in.
Fund Finder
For investing in mutual funds, Hargreaves Lansdown offers a special screener tool. You can search by fund sector, activity level, provider, cost, yield, and more. Even better, Hargreaves Lansdown keeps a list of top-performing funds, and it's easy to limit your screen results to only examine funds that fall into this recommended list.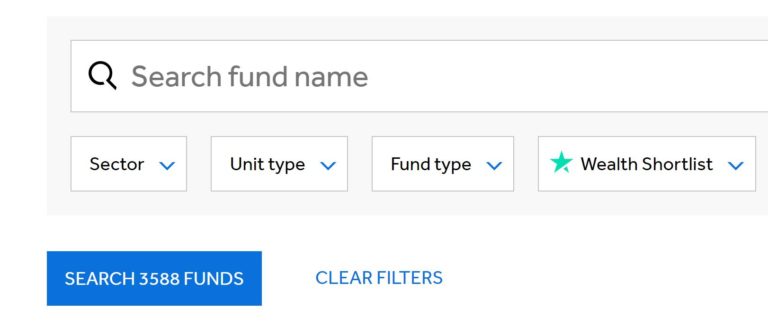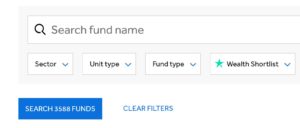 Trader Education
One important area where Hargreaves Lansdown performs well is in providing investors with educational resources. The company publishes PDF guides on a wide range of basic topics, such as how to invest in stocks, how to deal with taxes around investing, and more. In addition, Hargreaves Lansdown financial experts regularly lead webinars on current market events and frequently asked questions.
You'll also find financial planning calculators, which are helpful for determining how much to invest in your ISA in the first place. You can estimate what your investment account will be worth in the future, figure out a budget for your household expenses, or track inflation to see how that affects the value of your savings.
The only major tool missing from Hargreaves Lansdown is a demo account. That's a potential pitfall for active traders. However, since the ISA is largely catering towards long-term investors, most users probably won't even notice that a demo account isn't available.
Mobile Investment App
Hargreaves Lansdown also offers its own mobile app for iOS and Android devices, which mimics most of the functionality of the web-based interface. You can access all the same charting and research tools, as well as place trades right from your account.
However, it's worth noting that the mobile app doesn't enable you to create price alerts or have them pushed to your home screen. This is a minor flaw, but a critical one – a lot of the benefits of a mobile stock trading app is to make it easier to take advantage of short-lived trading opportunities.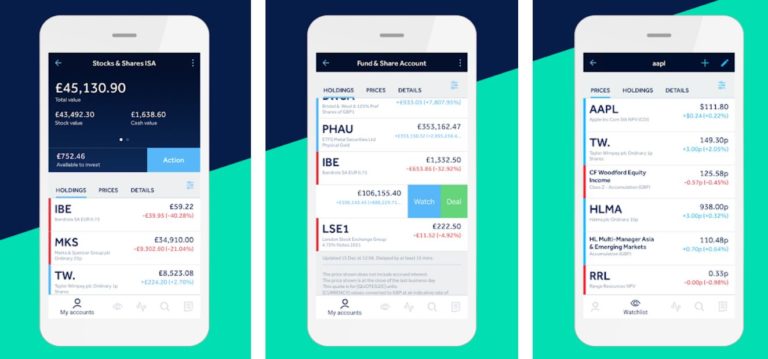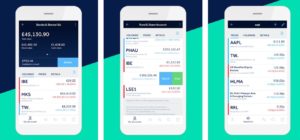 Hargreaves Lansdown Stocks and Shares ISA Transfer
Already have an ISA with another brokerage? It's relatively straightforward to transfer your account to Hargreaves Lansdown. You can transfer both cash ISAs and stocks and shares ISAs to Hargreaves Lansdown and it won't count towards your £20,000 annual contribution allowance.
Transferring an account to Hargreaves Lansdown is completely free on the broker's end, although you'll want to make sure that there are no exit fees associated with your current broker. Stocks and shares ISAs can be transferred online – just submit an application and a support representative from Hargreaves Lansdown will get in touch with you to get the process started. You will be kept updated on the status of your Lansdown ISA transfer, which usually takes several days, and let you know when you're ready to start investing with Hargreaves Lansdown.
Payments at Hargreaves Lansdown Stocks and Shares ISA
Hargreaves Lansdown doesn't have any minimum deposit for its stocks and shares ISA and makes it easy to fund your account. You can transfer money directly from your bank account or add funds with a debit or credit card. However, note that the brokerage doesn't currently accept payments from e-wallets like PayPal or Skrill. If you fund your account with a card, the money is available to trade with immediately.
Withdrawing money from your ISA account is completely free, although it's important to make sure there are no tax penalties for withdrawing money from your ISA. There is no minimum deposit and your money typically arrives in your account within two business days.
Customer Service at Hargreaves Lansdown
You can contact Hargreaves Lansdown customer service during UK business hours, Monday to Friday only. The lack of 24/7 support isn't ideal considering that you generally want to resolve any issues with your brokerage account immediately.
However, you can get in touch by email or phone and responses are quick. The representatives we talked to were generally quite knowledgeable and friendly, giving us confidence that we could count on the brokerage for help when needed.
Hargreaves Lansdown contact number: 0117 980 9800
Is Hargreaves Lansdown Stocks and Shares ISA Safe?
Hargreaves Lansdown is a well-established broker with a nearly 40-year track record of service. The broker is extremely well regarded and highly trusted.
That trust isn't without evidence, either. Hargreaves Lansdown is regulated by the UK's Financial Conduct Authority and all accounts are backed up by the Financial Services Compensation Scheme. This insures your account up to £85,000 pounds if the broker ever runs into financial trouble. Hargreaves Lansdown is also publicly traded on the London Stock Exchange, so it releases financial documents regularly and is under the scrutiny of analysts around the world.
Hargreaves Lansdown also provides every account with negative balance protection. This means that you cannot lose more money than you put into your account, no matter how badly a trade goes.
Hargreaves Lansdown Stocks and Shares ISA Pros & Cons
Pros
Trading for most UK, US, and European shares
Offers more than 3,500 mutual funds
Unique Portfolio+ and Venture Capital Trust investments
User-friendly platform and mobile app
Highly trustworthy UK-based ISA provider
Free transfers for existing ISAs
Cons
45% annual fee for most accounts
Pricey share commissions
No 24/7 customer support
Doesn't support trading on Asian or African exchanges
How to Open a Hargreaves Lansdown Stocks and Shares ISA
Opening a Hargreaves Lansdown ISA account is fast and simple, as long as you live in the UK. In that case, you can apply online and have all your identity verified electronically. If you live outside the UK, you can apply online, but you'll need to submit your verification documents by mail.
To open a new account, simply start an application and fill out your personal details. Make sure to choose the stocks and shares ISA account, since the broker offers a variety of different account types. You will need to deposit £1 to your account during the process to electronically verify your identity, but there is otherwise no need for UK residents to submit documents. Typically, the entire process takes just a few minutes and you can start trading immediately afterward.
The Verdict
The Hargreaves Lansdown stocks and shares ISA is one of the most popular ISA offerings in the UK for good reason. Investors get access to an extremely wide range of assets. Through the ISA, you can invest in over one thousand individual shares from across Europe and North America, a huge variety of ETFs, and more than 3,500 mutual funds. This range of offerings is excellent and gives investors plenty of room to create unique and highly diversified portfolios.
On top of that, our Hargreaves Lansdown stocks and shares ISA review found that the broker's platform is easy to use and provides a significant amount of data. It's suitable for both novice and expert investors, which helps the Hargreaves Lansdown ISA appeal to a broad swath of investors.
If you do want to sign up for a Hargreaves Lansdown stocks and shares ISA today, simply click the link below to get started!
Hargreaves Lansdown Stocks and Shares ISA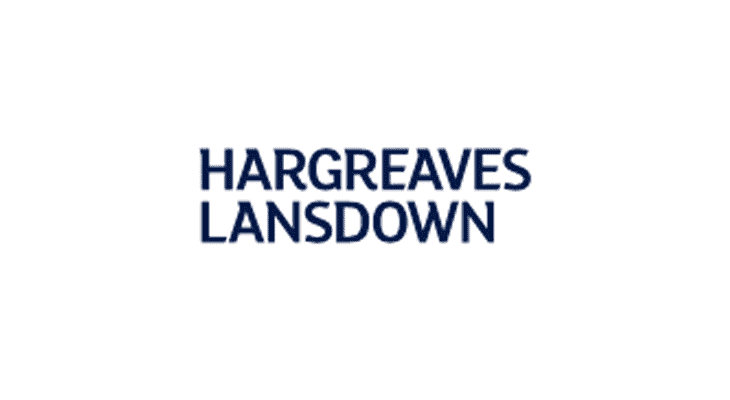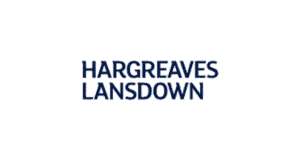 There is no guarantee you will make money with this provider.
FAQs
Can I withdraw money from a stocks and shares ISA?
Yes, you can withdraw money from a stocks and shares ISA at any time. Hargreaves Lansdown does not charge a withdrawal fee and there is no government penalty in most cases. However, other types of ISA accounts do not allow withdrawals without a penalty.
What is the difference between a stocks and shares ISA and a lifetime ISA?
Stocks and shares ISAs and lifetime ISAs are very different. With a lifetime ISA, you can only deposit up to £4,000 per year, but the government will contribute up to 25% up to a maximum of £1,000. However, you can only withdraw money from a lifetime ISA at age 60 or in order to buy your first home.
Can you invest in IPOs with Hargreaves Lansdown?
Yes, Hargreaves Lansdown gives account holders the opportunity to invest in IPOs that the firm is sponsoring. There are typically only a few IPO opportunities per year, and the broker doesn't provide as much research for these companies as it does for more established shares.
Can you trade stock indices with Hargreaves Lansdown?
You cannot trade stock indices directly through this broker, but you can trade ETFs or mutual funds that track major stock indices. The fund screener enables you to filter specifically for tracker funds.
Does Hargreaves Lansdown offer investment advice?
Hargreaves Lansdown doesn't include any advisory services with the stocks and shares ISA. However, you can schedule a free consultation to help determine if an advisor would be beneficial for you. The firm does have financial advisors, although this service can be very expensive.
Does Hargreaves Lansdown offer other ISAs?
Yes. In addition to the stocks and shares ISA, there is the Hargreaves Lansdown Lifetime ISA, the Hargreaves Lansdown Junior ISA, and the Hargreaves Lansdown Cash ISA.