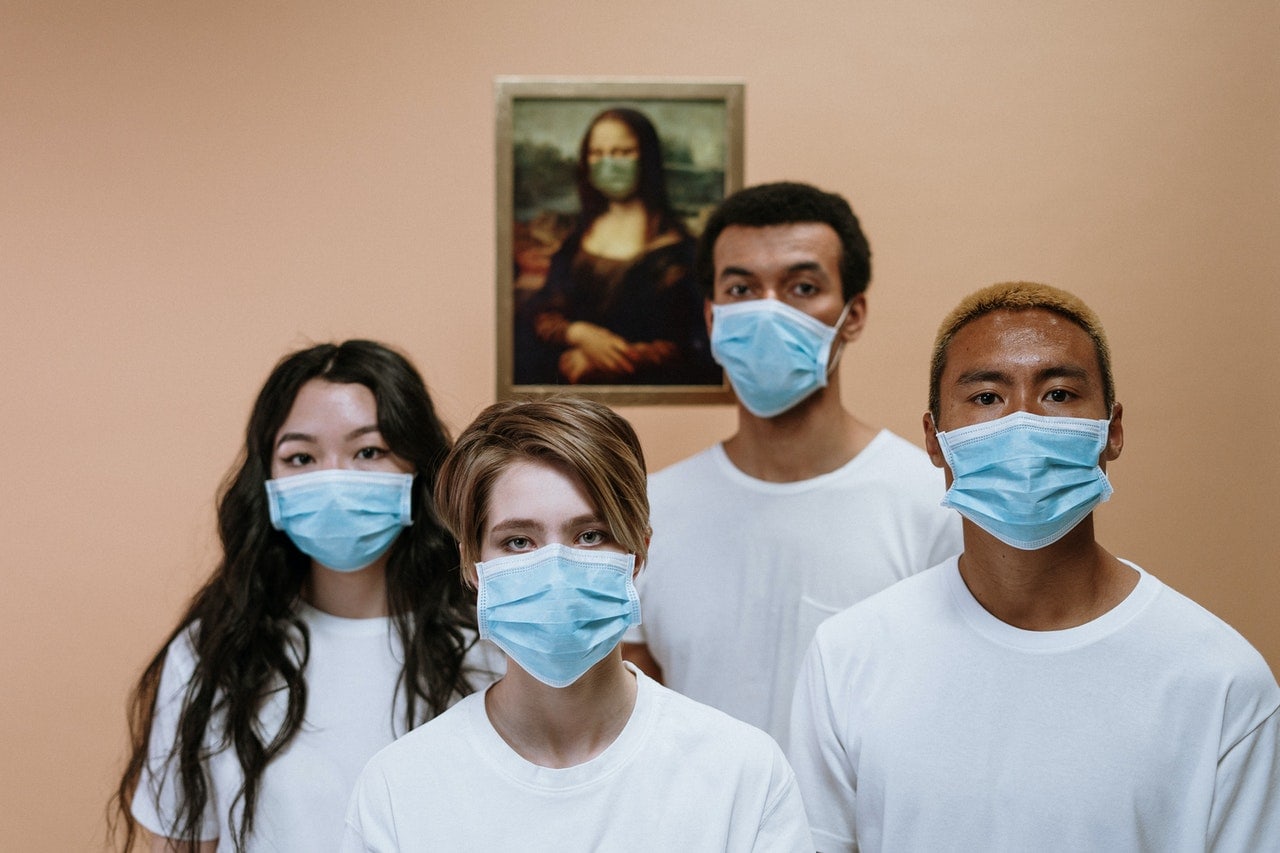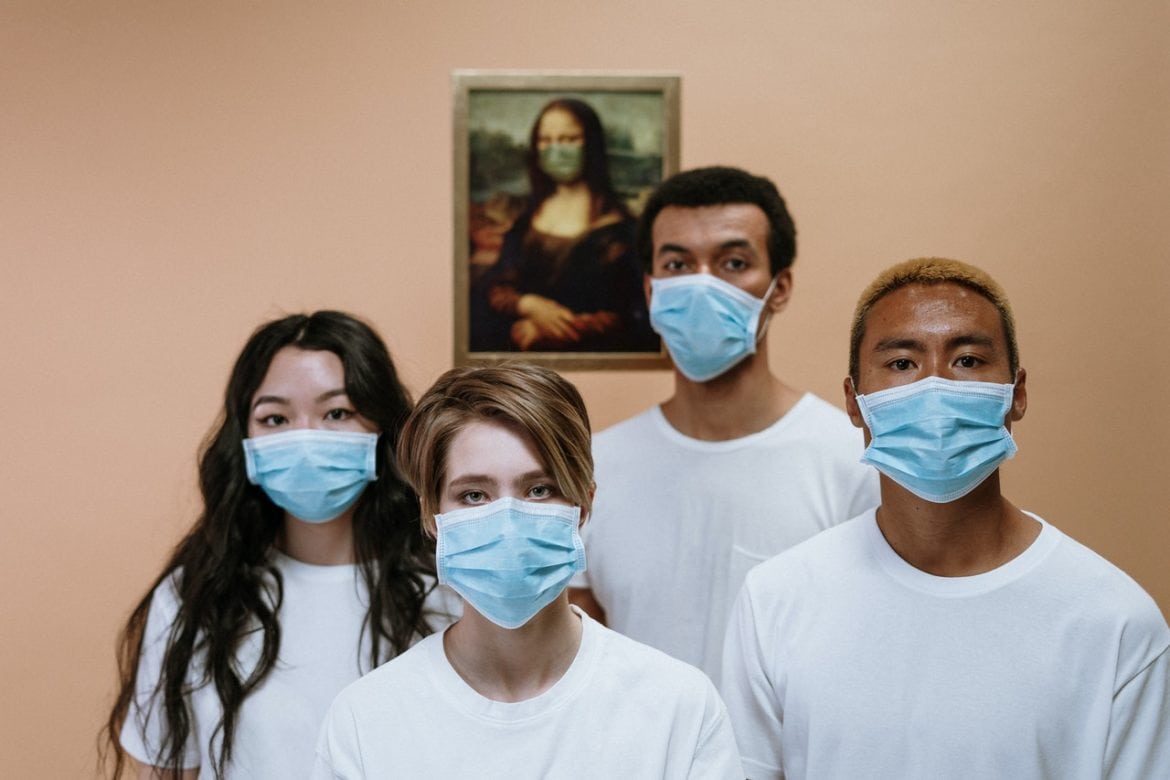 Shares of Dutch healthcare technology company Philips were trading more than 2% higher in early trade after the company posted better than expected third quarter earnings. Strong demand for its healthcare equipment amid the pandemic lifted its revenues in the quarter.
Philips reported a 10% increase in comparable sales in the third quarter. The quarterly revenues came in at €4.98 billion that was ahead of the €4.82 billion that analysts were expecting.
Philips' earnings shatter estimates
The company's adjusted EBITA (earnings before interest, tax, and amortization) rose 31% year over year to $769 million. The metric far exceeded the €630 million that analysts were projecting. Philips' adjusted EBITA margin improved to 15.4% in the third quarter as compared to 12.4% in the corresponding quarter last year.
"I am pleased that, under challenging circumstances, we have been able to execute our plans and return to growth and improved profitability for the Group in the third quarter. Driven by the successful conversion of the Connected Care order book for patient monitors and ventilators, and a robust rebound of demand for our Personal Health portfolio," said Frans van Houten, Philips' chief executive.
How the pandemic has impacted Philips' business
The pandemic has impacted Philips' business segments differently. The company's Diagnosis & Treatment businesses reported a 3% decline in comparable sales in the third quarter. This was preceded by a 9% decline in the second quarter. The segment's adjusted EBITA margin fell to 9.7% in the quarter "mainly due to lower volumes and factory coverage, as well as mix changes."
"The postponement of installations and gradual recovery of elective procedures resulted in a low-single-digit comparable sales decline in Diagnostic Imaging and Image-Guided Therapy and a double-digit decline in Ultrasound," said the company in its release. The segment has shown sequential improvements and the order intake fell only 5% as compared to a 20% decline in the second quarter. The demand for medical equipment used in elective surgeries has been tepid this year as the focus has been on the more urgent medical emergency of the pandemic.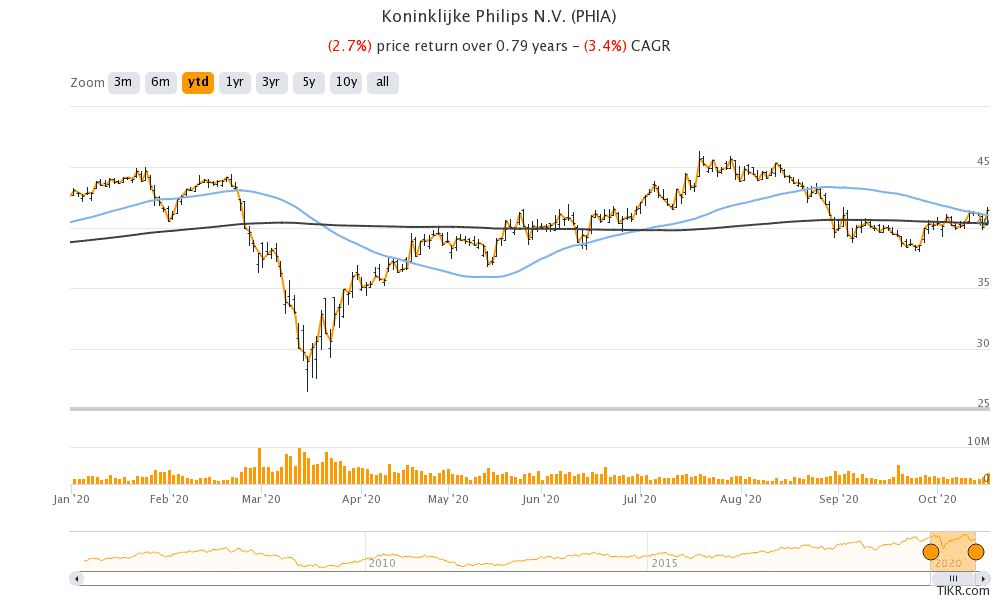 Pandemic lifted demand for ventilators
Philips' Connected Care businesses reported a 42% increase in comparable sales in the third quarter. The segment makes respiratory care equipment like ventilators that have been in high demand due to the pandemic. Initially, Philips struggled to meet the sudden surge in demand for ventilators. However, the demand supply situation has since largely stabilized. "We take a longer view and think we are well positioned for a higher growth even though we have to kind of navigate the short term disparities in the market," said Houten speaking with Bloomberg News.
Philips' Personal Health businesses reported a 6% increase in comparable sales and an adjusted EBITA margin of 14.5%. Adverse currency movement negatively impacted the segment's earnings.
Order intake
Philips reported a 18% fall in its comparable order intake in the third quarter. The fall in orders was due to the unexpected partial termination of its contract with the Department of Health and Human Services (HHS). Excluding the negative impact from the termination of this year, Philips' order intake increased 3% in the quarter.
Philips provides outlook
Philips provided a rosy outlook and expects comparable sales to rise between 5-6% every year between 2021 to 2025. It expects all its business segments to report growth within the range. However, it is less optimistic on its 2021 sales outlook and expects comparable sales to rise in "low single digits" after the strong demand this year. It expects its adjusted EBITA margins to increase between 60 to 80 basis points every year from 2021 and eventually reach high teens by 2025. It is also forecasting free cash flows (operating cash flows minus capital investments) to rise to €2 billion by 2025
"The new targets are underpinned by our strategic imperatives to further improve customer and operational excellence, boost growth in our core businesses through geographical expansion and more customer partnerships, and win with innovative solutions along the health continuum," said Houten.
How analysts view the results
Michael Jungling, equity analyst at Morgan Stanley sounds optimistic on Philips. "We believe the company's exposure to areas in high demand (i.e. Ventilators, Patient Monitoring, CT and X-Ray) puts the company in an attractive risk-reward positioning relative to other companies in our sector over the next 12 months," said Jungling.
Philips shares are trading almost flat for the year after the rise today. It has a 52-week trading range of €26.92 to €45.69. Shares were trading 2.9% higher at €42.69 at 11:00 AM London time today.