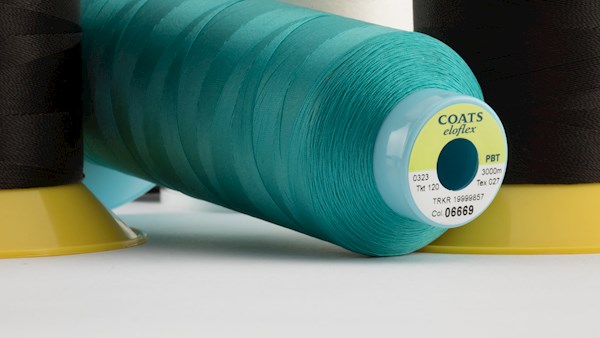 Coats Group shares are up 3% this morning in London trading at 55p per share, trying to make a comeback from a sharp sell-off triggered by disappointing half-year results.
This rebound may be partially explained by a newly-emerged sewing trend, as Europeans are flocking to this craft to entertain themselves during lockdowns, while also seeing a potential business opportunity amid the need for face masks.
An article from CNN explains that sewing machine sellers are scrambling to meet the demand caused by the pandemic, which has been fueled by both stay-at-home parents seeking to entertain their kids by teaching them this craft, along with people seeking to make money by selling masks through marketplaces such as Etsy.
Sewing machine suppliers have already reported that their inventory is flying off the shelves, while Etsy also stated that more than 110,000 sellers have been commercializing masks through its platform, managing to put out a volume of roughly 29 million face masks so far this year with an estimated market value of $346 million.
This boom in the demand for face masks could be positive for Coats Group (COA), as they will be providing the threads and yarns required to produce these masks and for any other items that these consumers may be planning to make while school is off and offices stay shut.
What is going on with Coats Group shares lately?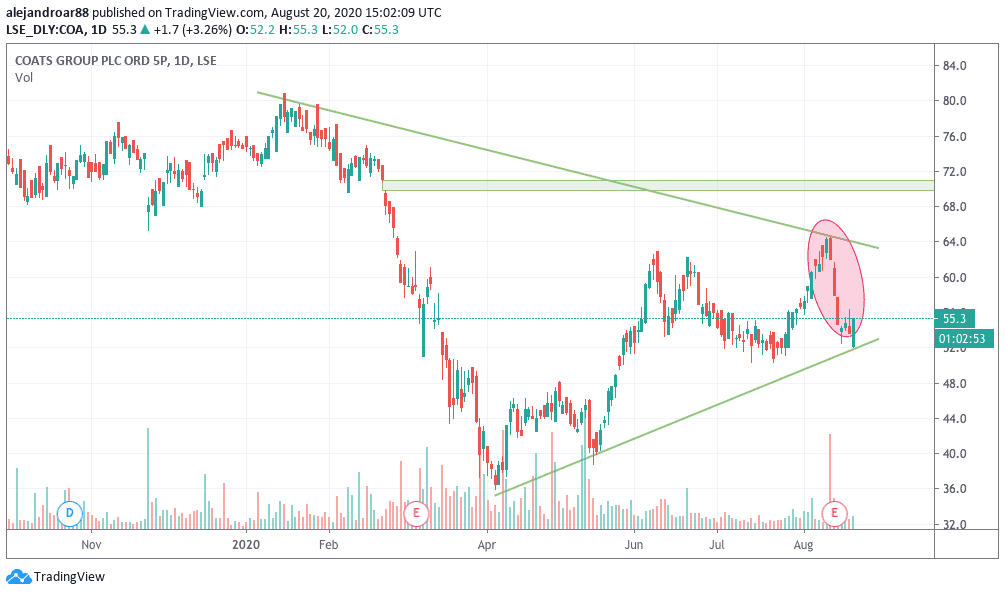 Coats Group shares saw some red in the past few days after the company announced its financial results for the first six months of 2020, featuring a 24% drop in revenues and a 67% drop in adjusted operating profits.
The company also saw its gross profit margin shrink by 80 basis points, ending the six-month period at 27.9%, down from 35.9% the company reported a year ago during the same period.
However, COA shares have been on an uptrend since they rebounded from their March lows of roughly 35p per share.
The chart above shows how this uptrend has served as support two times now, although it remains to be seen how the price action will behave in the following days, as shares are still scrambling to rebound off this lower trend line.
It is important to note that Coats Group shares have been posting both lower-lows and higher-highs since they touched bottom, which is a good indication of the strength of the bullish price action the stock is seeing.
At this point, a rebound off the lower trend line could be expected, especially if this sewing boom gains momentum and investors start to turn their eyes to COA shares in the following days.
Although this is a temporary situation, it could help Coats Group to thrive in this environment, at least while the pandemic situation subsides and the demand from big industrial clients rebounds.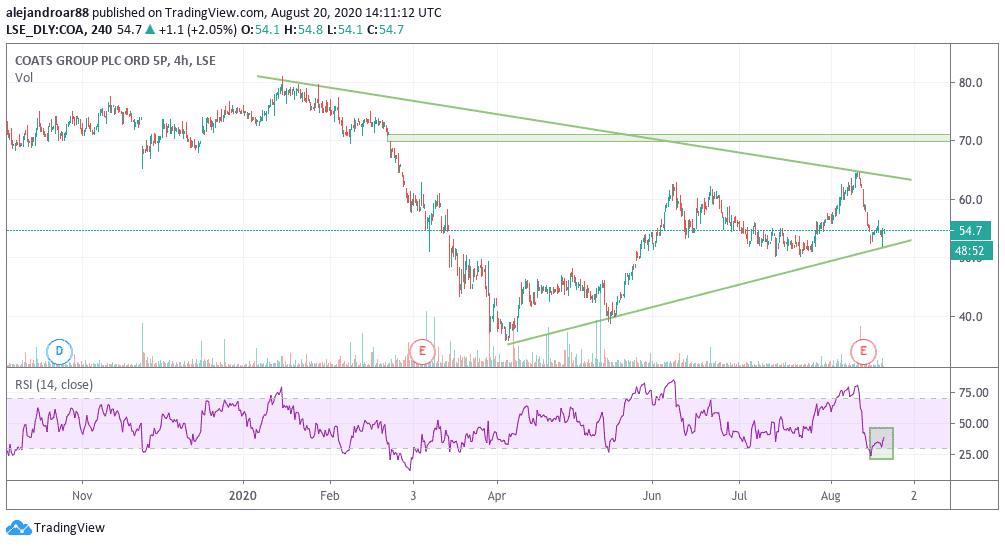 A closer look at the 4-hour chart shows that the stock is currently emerging from an oversold RSI indicator, which indicates that this could be a good opportunity to enter a long position at a favorable price.
Meanwhile, the price action seems to be forming a consolidation wedge that could be closing in the 60p level at which point the price could break to higher levels, possibly aiming to fill a 70p price gap if this positive momentum seen by sewing machine manufacturers spills over Coats Group.