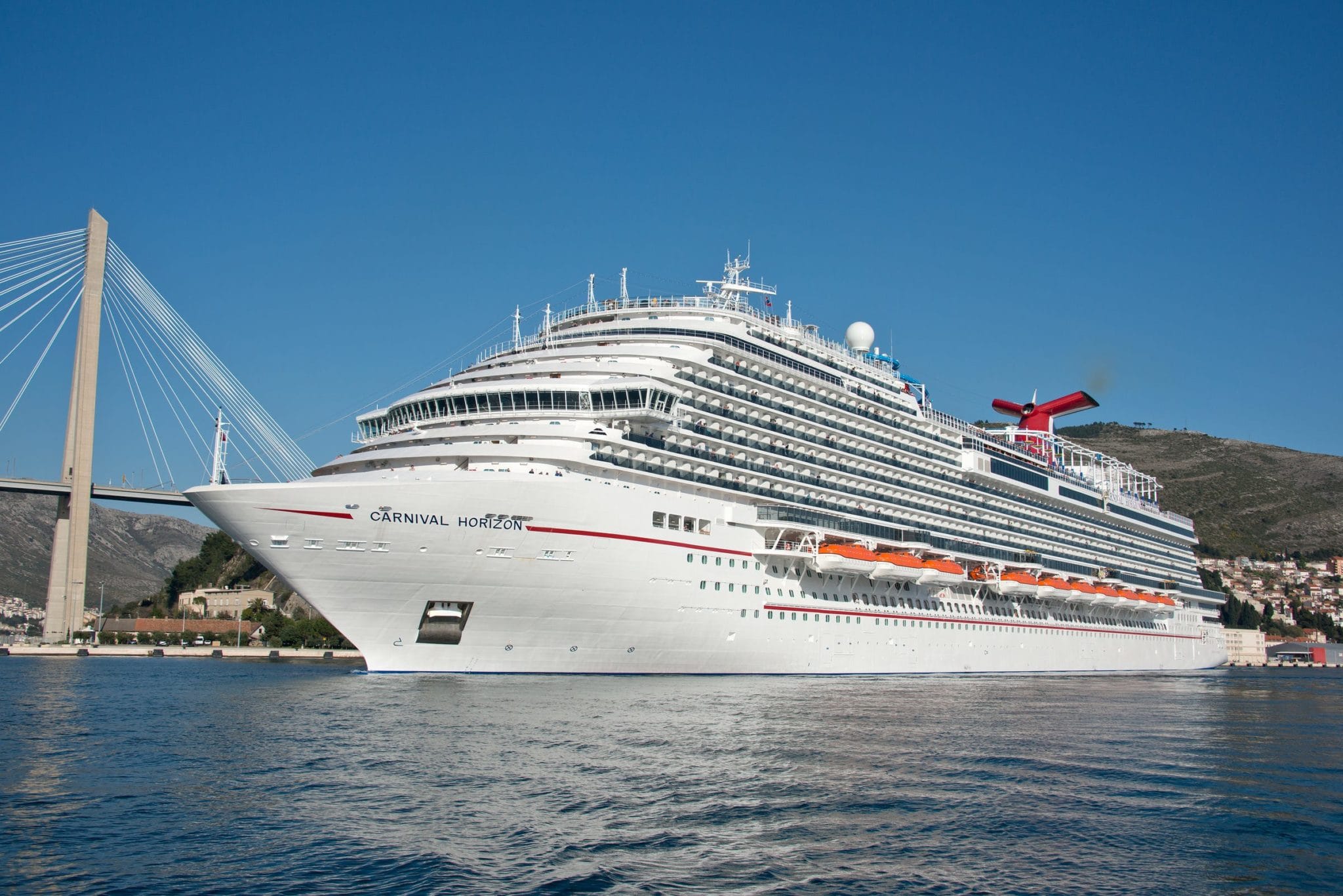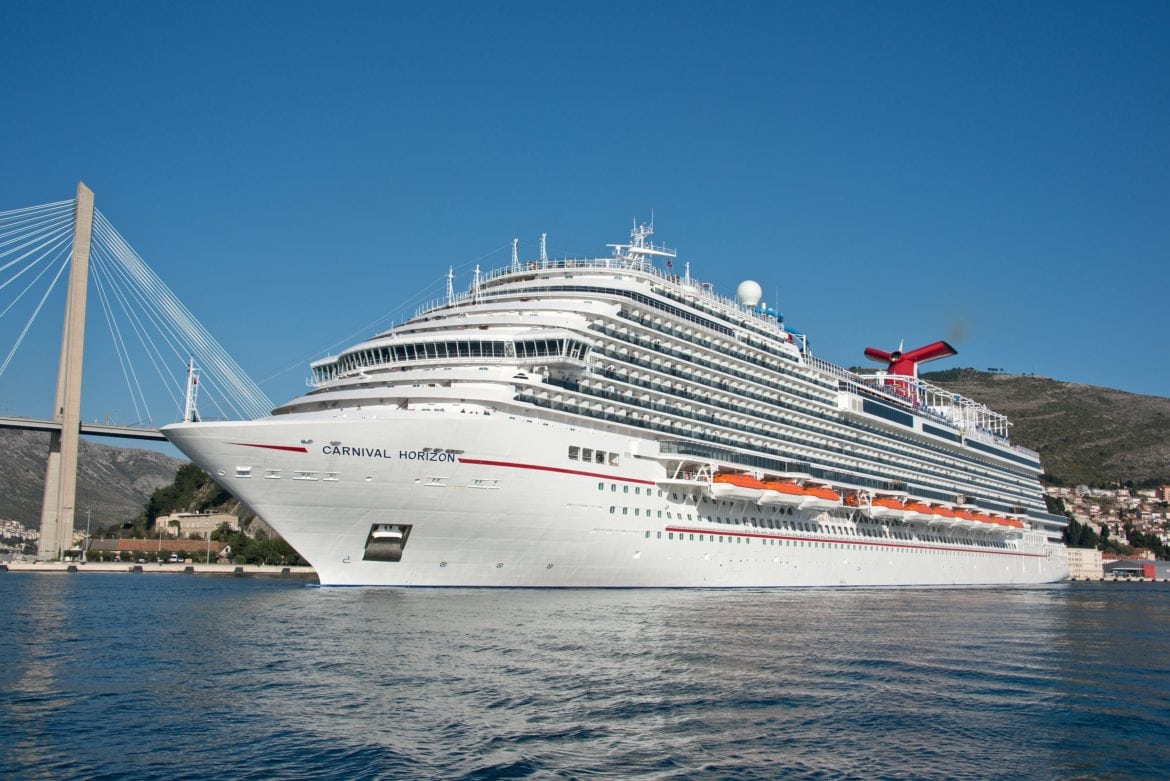 As the global coronavirus pandemic continues to affect demand for leisure and cruise travel, the shares and profitability of Norwegian cruise line Carnival (CCL) continue to be severely impacted.
By the close of trading on Thursday's session, Carnival's two stocks, Carnival Corporation (NYSE:CCL) and Carnival Plc (NYSE:CUK), declined by 7.6%, 9.7%, and 6.3%, respectively.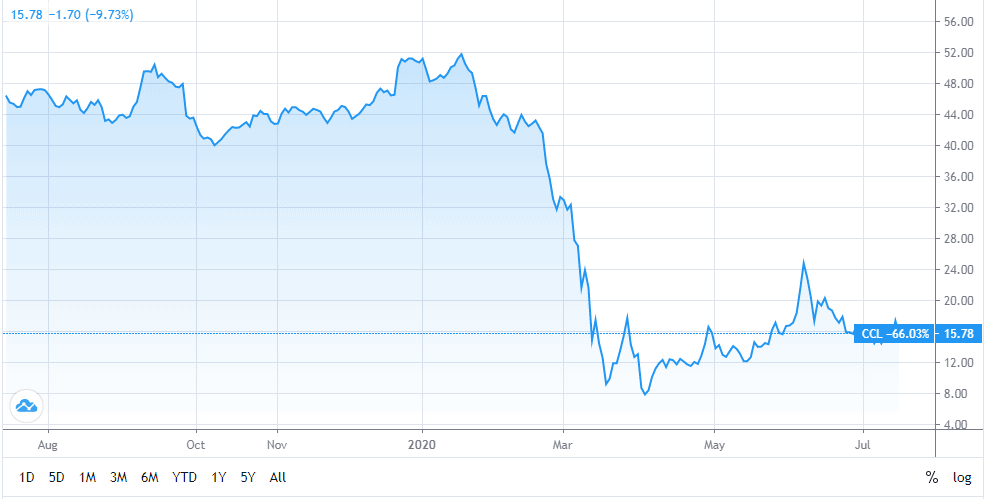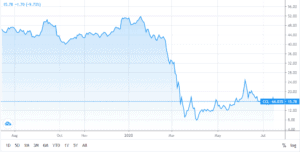 With their fleet still largely grounded, Carnival is leaking cash, having lost roughly $650 million per month since the start of the pandemic-induced lockdown.
As a way to stay afloat and possibly return to profitability, Carnival (CCL) is issuing a further bond offering to institutional investors. News of this alongside speculation of a potential Covid-19 vaccine had a positive effect on the share price of the cruise liner
Carnival (CCL) Bond Sale
Carnival's bonds were announced today at the value of $775m and €425m and set to mature in February 2026. The offering closes on July 20 and the proceeds will be used for the general running of the company. The dollar notes have a 10.5% annual interest rate and the euro notes have a 10.125% annual interest rate.
They will pay interest to bondholders on a semi-annual basis. Carnival (CCL) is securing the bonds against the company's collateral and assets, although they are marked as a second-priority lien. This means that they have lower priority of repayment in case of bankruptcy or liquidation of assets.
The attractive interest rates of the notes are enticing to buyers but come at a high price for Carnival. Since the start of the global COVID-19 pandemic, this is the second such bond issue after the April rescue bond package of $4bn.
The global state of cruise industry
The COVID-19 pandemic is likely to continue affecting the state of cruise line operators for the foreseeable future. An expected second wave of infections following a slow summer has affected consumers' ability and desire to travel. In its half-year report, Carnival (CCL) confirmed the negative impact of the health crisis on its financial results and liquidity.
This future uncertainty has already had a significant impact on Carnival's financial state, further reducing its ability to secure financing. If it does not restore its normal operations soon, it could default on its compliance with a maintenance covenant in a debt facility due May 2021.
UK's looming Brexit as well as global warming-caused weather and natural disasters are all further affecting the viability of the cruise line industry and could have an adverse effect on CCL share price. Additional challenges to growth and profitability include competition, exchange rate fluctuations, geopolitical tensions, rising interest rates, ship repair and maintenance costs, meeting increased hygiene standards and recruiting staff willing to travel for lengthy periods in adverse conditions.
What's in stock for Carnival (CCL)?
With a price-to-earnings ratio of 3 and earnings per share of £3.45, Carnival's Holland America Line is to sell four ships in 2020 and cancel cruises already booked. With dividends already suspended, reduced capital and operating expenditure repurchased stock, cut jobs and salaries and a new debt offering, the cruise liner has gone to great lengths to deploy severe cost-cutting measures.
Carnival expects it will stay afloat next year despite the unprecedented financial hardship and disruption it has to deal with.
The share price of Carnival (CCL) was boosted by the announced bond sale, drawing investor interest to this FTSE 250 stock as a bargain buy.