How to Buy Kingfisher Shares UK – With 0% Commission
Fact Checked
Everything you read on our site is provided by expert writers who have many years of experience in the financial markets and have written for other top financial publications. Every piece of information here is fact-checked.
Disclosure
Please note that we are not authorised to provide any investment advice. The information on this page should be construed for information purposes only. We may earn commissions from the products mentioned on this site.
Home improvement retailer Kingfisher plc has been one of the few FTSE 100 companies to benefit from the coronavirus pandemic.
Kingfisher owns brands like B&Q, Castorama, Brico Dépôt, and Screwfix, all of which saw skyrocketing sales in the aftermath of the lockdowns in the UK and Europe. As people sought to remodel their homes and adapt to working from home, Kingfisher's stores saw far more traffic both in-person and online compared to before the pandemic.
With a coronavirus vaccine campaign underway in the UK, is now a good time to buy Kingfisher shares? In this guide, we'll take a closer look at the case for Kingfisher and explain how to buy Kingfisher shares in the UK with 0% commission.
Step 1: Find a UK Stock Broker That Offers Kingfisher Shares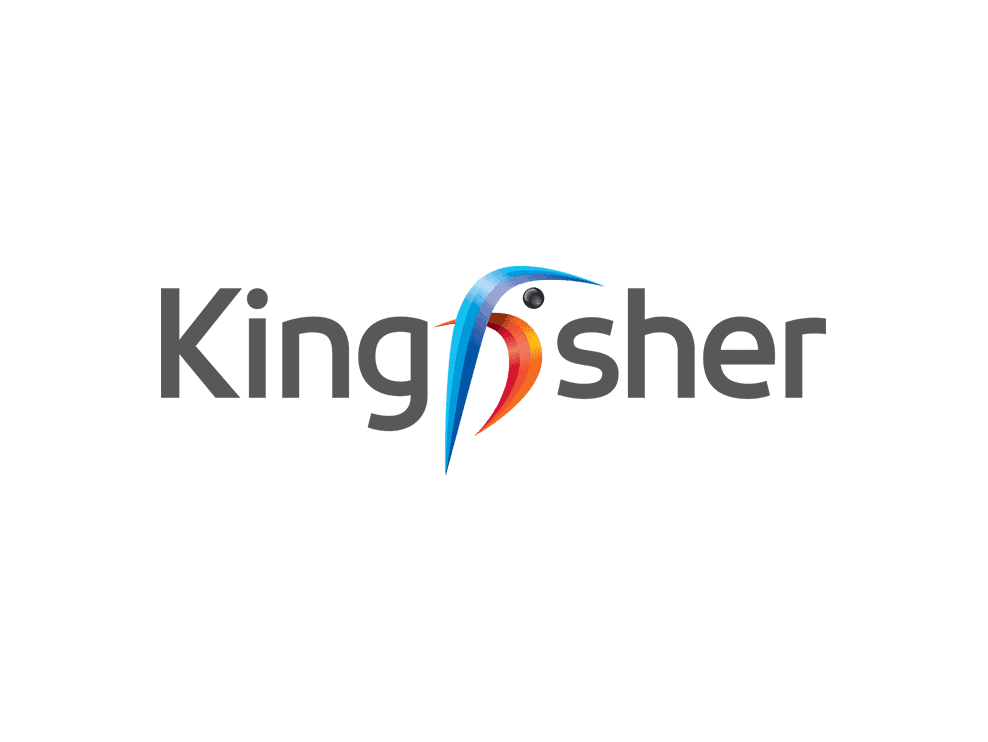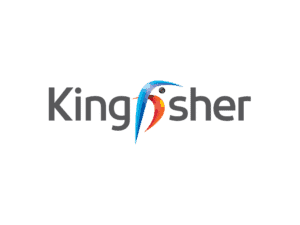 Kingfisher is a constituent of the UK's FTSE 100 index, which means that most reputable stock brokers offer this company's shares for trading. However, there's more to picking the best broker for your needs than just checking whether Kingfisher shares are available.
When choosing a broker, it's important to look at how much they charge for trading. We recommend 0% commission brokers whenever possible, since this saves you a significant amount of money over time. You'll also want to check whether a broker allows you to buy shares outright or trade share CFDs, or both.
Trading tools are also critical. Your broker will be your main source of information about a share's price movements and expert analysis, so make sure the trading platform has all the features you need.
With that in mind, let's take a closer look at two of our top-recommended UK brokers you can use to buy Kingfisher shares today.
1. eToro – 0% Commission Share Trading with a Social Network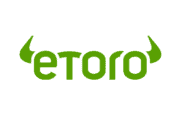 eToro is our overall favourite broker for buying UK shares. This stock and CFD broker allows you to choose whether to buy shares outright or trade CFDs for more than 800 global stocks and 450 ETFs. All share CFD trades carry 0% commission and eToro's spreads are typically well below the market average. eToro does charge withdrawal and inactivity fees, but these are relatively inexpensive.
It's also worth noting that eToro offers a lot more than just stock trading. This broker has more than 40 forex pairs, dozens of commodities, top cryptocurrencies, and even bonds available for trading. With eToro's CFDs, you can apply leverage up to 5:1 for stock trading and 30:1 for forex trading.
What really sets eToro apart from other multi-asset brokers is its trading platform. eToro offers a top-tier charting interface with more than 100 built-in technical indicators and drawing tools. You can analyze minute-by-minute price movements, which makes this platform ideal for day trading as well as long term investing. The platform is available as a mobile trading app for iOS and Android, too, enabling you to monitor the market from anywhere.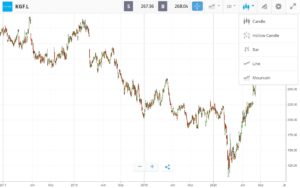 eToro's trading platform also includes a social trading network with millions of traders and investors. You can follow friends and professional traders, share ideas, ask questions, and see what top traders are buying and selling. Importantly, eToro offers a market sentiment score for stocks like Kingfisher so you can see whether traders are generally buying or selling this company. The platform also includes copy portfolios, which allow you to automatically mimic the positions of professional traders.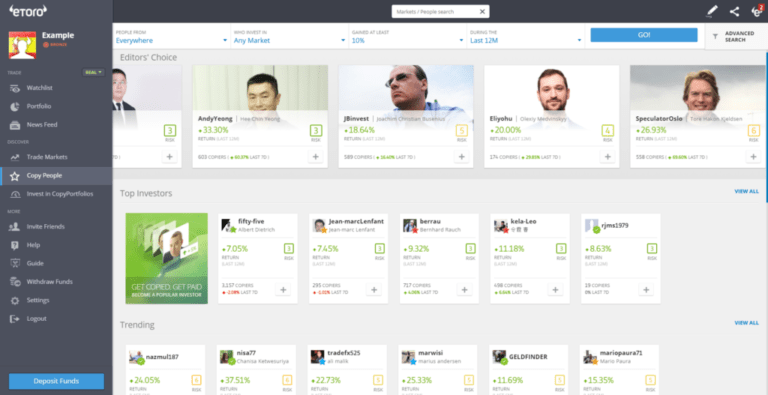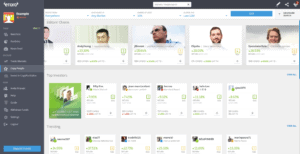 eToro is regulated by the UK's Financial Conduct Authority and all UK accounts are backed by the Financial Services Compensation Scheme. The broker also offers 24/5 customer support by phone and email.
Pros
0% commission share CFD trading
Over 800 global shares and 450 ETFs
100+ technical indicators available
Social network with copy trading
Regulated by FCA
Cons
Withdrawal and inactivity fees
67% of retail investor accounts lose money when trading CFDs with this provider.
2. Fineco Bank – 0% Commission CFD Trading & Affordable Share Dealing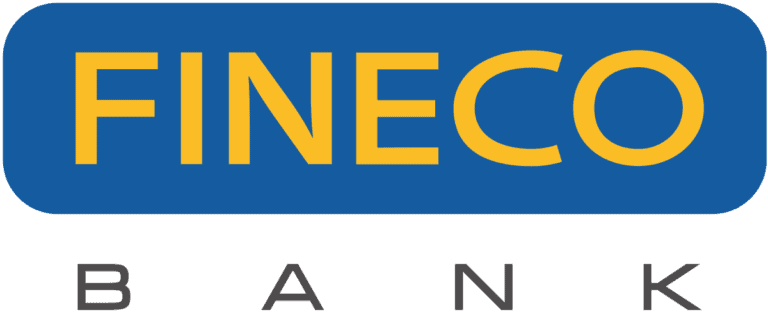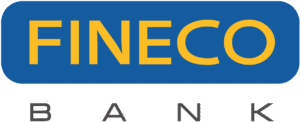 Fineco Bank is an Italian bank with a surprisingly powerful trading division available in the UK. This share dealing and CFD broker offers thousands of shares from the UK, US, and Europe. All stock CFD trades are completely commission-free, while share dealing costs just £2.95 per deal. On top of that, Fineco Bank doesn't charge any account fees – not even an inactivity fee.
One of the best things about this broker is that it provides you with access to the versatile PowerDesk trading platform. This software offers dozens of built-in technical indicators and a large degree of flexibility to customise your analysis. The platform layout itself is also highly flexible, enabling you to compare multiple charts simultaneously.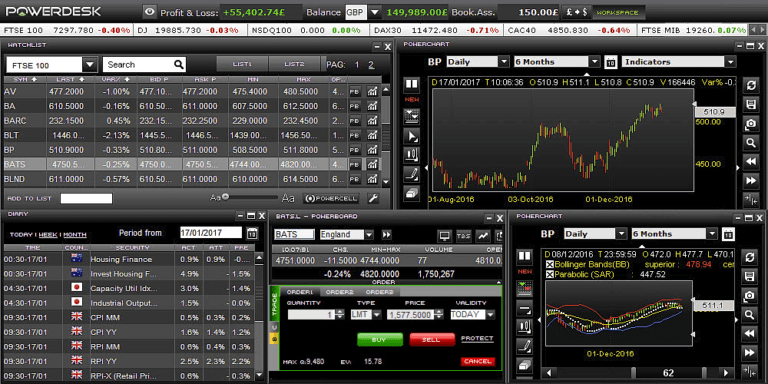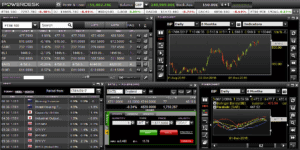 Fineco Bank also has a fair number of research and analysis tools. For example, the broker offers an in-depth stock screener that can help you find promising companies to trade. You also get access to a market news feed inside PowerDesk and an economic calendar. Fineco Bank also hosts frequent webinars so you can benefit from the insight of the company's trading analysts.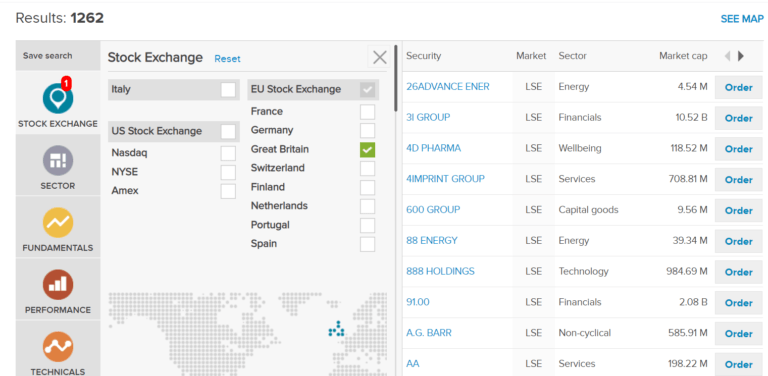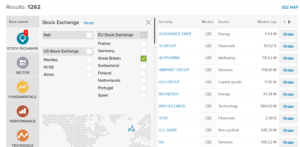 On top of share trading, Fineco offers CFD trading for a wide variety of assets. You can trade forex, commodities, cryptocurrencies, bonds, and even stock options. There is no minimum deposit for trading with Fineco Bank and the broker's CFD spreads are below the industry average across the board.
Although Fineco Bank is relatively new in the UK, the bank has been around for over 20 years and is a publicly traded company in Italy. That, along with the fact that it's regulated by the Bank of Italy, makes Fineco Bank very trustworthy. Plus, UK accounts are backed by the Financial Services Compensation Scheme.
Pros
0% commission CFD trading
Share dealing for thousands of global stocks
PowerDesk trading platform
Stock screener and other research tools
Highly trustworthy and regulated by the Bank of Italy
Cons
Commissions for share dealing
Your money is at risk.
Step 2: Research Kingfisher Shares
Before you jump into Kingfisher shares, it's important to do your research on this company. Kingfisher has had an extremely strong year in the face of the coronavirus pandemic, but the company's share price had been edging downward in the years before 2020. So, the key question is whether this company can sustain its rebound and continue to grow its share price after the pandemic ends.
Kingfisher Share Price History & Market Capitalisation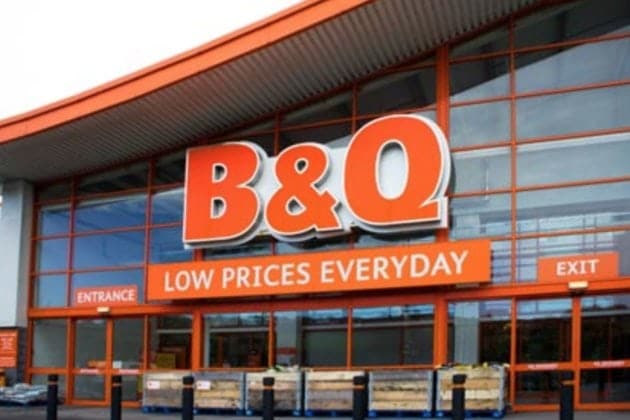 Kingfisher plc is a multinational home improvement retailer based in the UK. The company owns UK brands like Screwfix and B&Q, plus several other major brands like Castorama and Brico Dépôt that operate across Europe. Kingfisher was established in 1982 and has traded on the London Stock Exchange since 1995.
Kingfisher shares have had a bumpy ride over the company's 25-year run on the London Stock Exchange. After listing at around 133 pence, the shares skyrocketed to over 850 pence in 1998. In the bear market that followed, Kingfisher shares fell back to just 200 pence.
Since the 2008 recession, which was another low point for Kingfisher shares, the company gained value to a high of 427 pence in 2014. After a pullback, the shares traded around 350 pence for much of 2015 and 2016. From 2017 to 2019, declining same-store sales and a relatively small online presence led investors to slowly abandon Kingfisher. Shares fell to just 220 pence heading into 2020.
In March, the stock market crash hit Kingfisher shares hard. The company's stock price dropped to 101 pence and Kingfisher was booted out of the FTSE 100. However, pent-up consumer demand during the lockdowns in the UK and Europe led to a massive increase in sales in the second quarter. Kingfisher's share price recovery outpaced the broader market – in fact, the share price doubled from March to July. In July, Kingfisher was readmitted to the FTSE 100 index.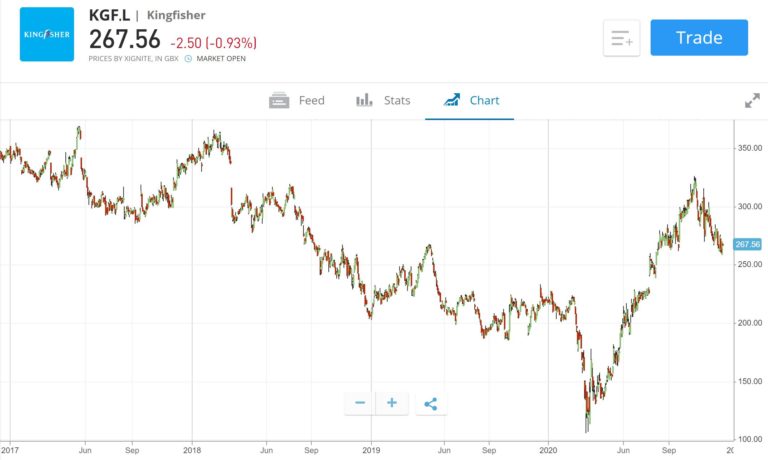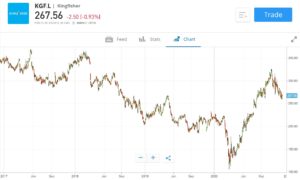 The share price continued to rise throughout the summer, reaching a high of 326 pence in October. Since then, shares have fallen on news of a second wave of lockdowns and vaccines from Pfizer and Moderna that could lead to a quick end to the pandemic.
At the current price of 268 pence, Kingfisher has a market cap of £5.64 billion. While the company sported an attractive price-to-earnings (P/E) ratio of under 15 for much of the first half of the year, Kingfisher no longer looks like a value investment. The company has a P/E ratio of 36.9 and a reported earnings per share (EPS) of £0.073 compared to £0.103 last year.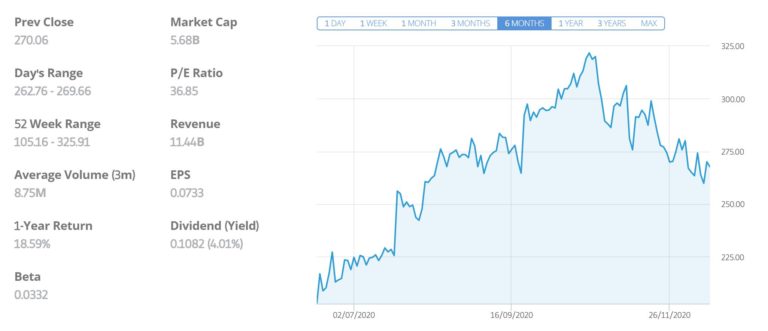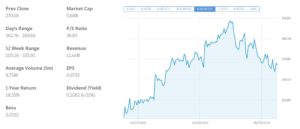 Kingfisher Shares Dividend Information
Kingfisher has long been considered a good dividend stock in the UK, paying out a yield of nearly 5% in 2019. However, the company, like many of its peers in the FTSE 100, canceled its dividend in response to the coronavirus pandemic. Although the company has performed better than expected this year, it has not announced when or if the dividend will return.
Should I Buy Kingfisher?
A few months ago, there was little question that Kingfisher was a good buy. The company was seeing an explosion in same-store sales compared to 2019 and the share price was still dramatically undervalued.
Now, however, the case for Kingfisher isn't so clear-cut. The company is trading with a frothy P/E ratio of nearly 37. In addition, while the COVID-19 pandemic will drag on in the UK and Europe for several more months, life is expected to return to a 'new normal' in the latter half of 2021.
The big question for Kingfisher is whether, in this new normal, people will continue purchasing home improvement products at the same rate in 2021 or 2022 as they have in 2020. On the one hand, work from home is likely to be more normal going forward, which means that many people will continue to modify or remodel their homes to create better working spaces. On the other hand, offices are going to reopen and people will be spending far less time in their homes than they did this year.
While we're generally optimistic that many of the pandemic trends will continue in the post-COVID-19 world, it's hard to see how Kingfisher could sustain the level of sales needed to justify it's current share price. The company was experiencing declining sales and earnings for several years before 2020, and there's ultimately little that Kingfisher has done to change that long-term trend.
To be sure, Kingfisher has made some changes. Online sales accounted for 19% of all sales in the first half of 2020 compared to just 7% in the first half of 2019. The company has made curbside pickup a key part of its online sales, which is something that customers genuinely seem to appreciate.
However, this alone won't be enough to turn around Kingfisher's long-term decline. Without a serious re-evaluation of what parts of its business are making money and which are adding costs, we expect Kingfisher's earnings to steadily decline throughout 2021. For that reason, we think traders would be better off selling Kingfisher shares or keeping this company on a watchlist for now.
Step 3: Open an Account and Deposit Funds
Ready to trade Kingfisher shares in the UK? We'll show you how to get started with eToro, which allows you to buy Kingfisher shares or sell Kingfisher share CFDs with 0% commission.
To open a new account, head to eToro's homepage and click 'Join Now.' You can enter a new username and password for your account, or create an account using your Google or Facebook credentials. Either way, eToro requires you to verify your identity in order to comply with UK anti-money laundering regulations. You can complete this step online by uploading a copy of your passport or driver's license and a copy of a recent bill that shows your address.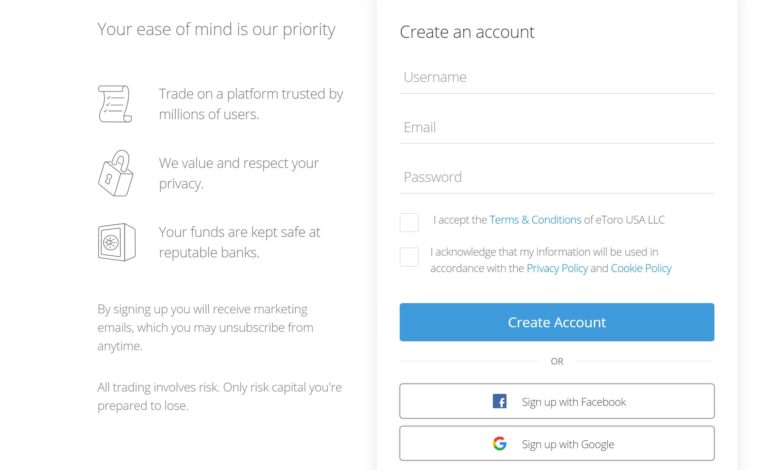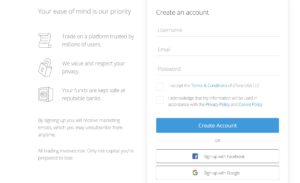 Next, it's time to fund your account. You can deposit funds to eToro using a bank transfer, credit or debit card, or e-wallet like Neteller or Skrill. Keep in mind that eToro does require a minimum deposit of £140 when you open a new account.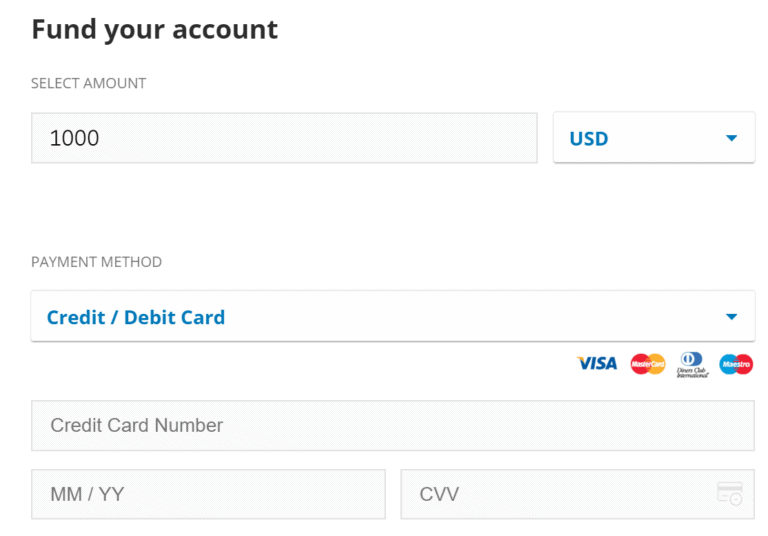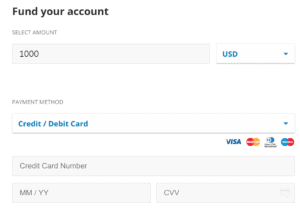 Step 4: Buy Kingfisher Shares
Now you're ready to buy Kingfisher shares or short sell them. From eToro's dashboard, search for 'Kingfisher' or 'KGF' and click on the company when it appears in the drop-down menu. On the Kingfisher shares page, click 'Trade' to open a new order form.

In the order form, select 'Buy' if you want to buy Kingfisher shares or 'Sell' if you want to short sell Kingfisher shares. Then enter how much money you want to invest. eToro also enables you to set a stop loss or take profit level for your trade, and you can choose to apply leverage up to 5:1.
When your trade is ready, click 'Open Trade' to buy or sell Kingfisher shares.
Kingfisher Shares: Buy or Sell?
Kingfisher has had a banner year in the face of the COVID-19 pandemic. The company has seen same-store sales increase compared to 2019 and online sales have jumped to nearly one-fifth of the company's revenue.
However, there are a number of reasons to think that this good news is a short-lived bump in the midst of a larger downward trend. As soon as the pandemic comes to an end, the pent-up demand for home renovation will dissipate. As people spend less time in their homes, they'll also feel less urgency to remodel or work on home improvement projects.
That isn't a disaster for Kingfisher – it means a return to the sales levels the company experienced in 2019. But justifying the current P/E ratio of over 36 means that Kingfisher has to be growing, not shrinking. Simply put, it seems likely that Kingfisher's share price will drop precipitously at the first sign of slowing sales.
For that reason we recommend that UK traders sell Kingfisher shares rather than buy Kingfisher shares. Keep in mind that short selling is inherently risky and that there is no guarantee that Kingfisher won't come out of the pandemic stronger than it went into it.
The Verdict
Home improvement retailer Kingfisher has been one of the rare UK companies to benefit from the coronavirus pandemic. Kingfisher saw a significant spike in sales over the summer as people turned to home improvement projects and creating home offices.
However, we don't expect Kingfisher's good fortune to last much beyond the end of the pandemic. The company's current share price anticipates growth, but Kingfisher is still fighting a multi-year decline in sales and earnings. For that reason, we think traders and investors are better off short selling Kingfisher than buying Kingfisher shares in the UK.
Want to trade Kingfisher shares? Get started today with eToro and pay no commissions!
eToro – Buy Kingfisher Shares with 0% Commission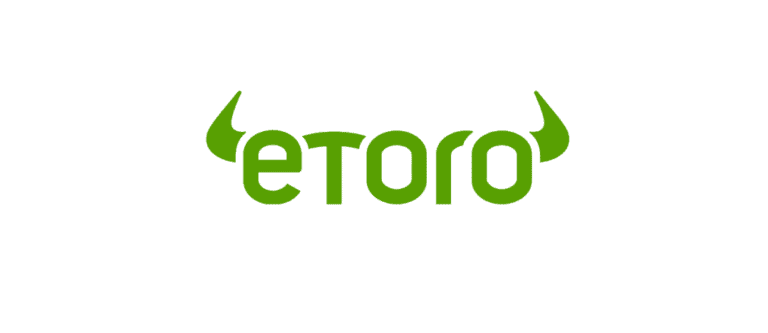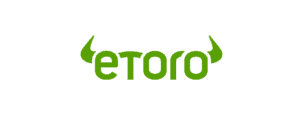 67% of retail investor accounts lose money when trading CFDs with this provider.
FAQs
What is Kingfisher's stock ticker symbol?
Kingfisher trades on the London Stock Exchange under the ticker 'KGF.'
Who is Kingfisher's current chief executive?
Kingfisher's CEO is Thierry Garnier, who has been at the company's helm since 2019.
Can I buy Kingfisher shares in an ISA or SIPP?
Since Kingfisher is a member of the FTSE 100 index, most UK ISA and SIPP brokers allow you to invest in this company. However, your broker may not allow you to short sell Kingfisher within an ISA or SIPP account.
What countries does Kingfisher operate in?
Kingfisher has stores in the UK, Ireland, France, Spain, Portugal, Romania, Poland, Russia, and Turkey.
How many retail locations does Kingfisher have?
Kingfisher has over 1,300 stores, although 980 of these are in the UK and Ireland.