How to Buy Fastly Shares UK – With 0% Commission
Fact Checked
Everything you read on our site is provided by expert writers who have many years of experience in the financial markets and have written for other top financial publications. Every piece of information here is fact-checked.
Disclosure
Please note that we are not authorised to provide any investment advice. The information on this page should be construed for information purposes only. We may earn commissions from the products mentioned on this site.
Fastly is one of the fastest-growing companies in the world that, until recently, most investors had never heard of. From just February to June, Fastly stock posted a whopping 222% gain. This edge computing company even beat out Zoom stock, which says a lot considering how much everyone has used video conferencing this year.
However, Fastly shares peaked in October and now sit slightly below the prices seen in June. So is this pullback a chance to buy Fastly shares at a discount?
In this guide, we'll take a closer look at this explosive growth stock and help you decide whether it's a worthwhile investment. We'll also show you how to buy Fastly shares online in the UK and cover top brokers for the job.
Step 1: Find a UK Stock Broker That Offers Fastly Shares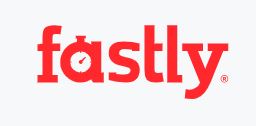 Fastly shares trade on the New York Stock Exchange (NYSE) in the United States. So in order to buy Fastly stock in the UK, you'll need a stock broker that offers trading on US companies.
The good news is that you have plenty of options. However, don't just pick the first broker that you find that offers Fastly shares. It's important to find a broker that offers low-cost or even commission-free trading. Every pound you don't spend on commissions is another pound you can invest.
On top of that, brokers vary widely in their trading platforms, analysis tools, and charting software. You want to look for tools that can help you analyze hot stocks like Fastly and make better trading decisions.
With all that in mind, we have two suggestions for top brokers that you can use to buy Fastly shares in the UK:
1. eToro – Buy Fastly Shares with 0% Commission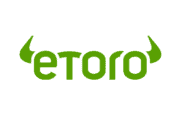 We think eToro is the single best online broker in the UK to buy shares of Fastly. That's because this broker offers 100% commission-free trading and low spreads, so you pay the absolute minimum possible to buy and sell Fastly stock. eToro doesn't charge any deposit fee or monthly account fee. The only fee you might worry about is a cheap £4 withdrawal charge.
On top of that, eToro enables you to buy shares outright or to trade CFDs with leverage up to 5:1. We think this is a terrific option since you can decide whether to take on Fastly as a long term investment or a short-term trading opportunity. eToro's fees for holding a leveraged CFD position overnight are reasonable, too, making this broker a good choice for day trading more generally.
Another plus to eToro is that if you want to go beyond trading Fastly shares, this broker has a world of assets available. It includes access to more than 800 stocks and 450 ETFs from markets around the globe. Plus, you can buy and sell CFDs for more than 40 forex trading pairs or trade dozens of commodities.
We also like eToro's trading platform. It includes a proprietary charting interface with over 100 built-in technical studies. Although you can't create your own custom technical studies with this charting software, it has more studies than most investors will ever need. Plus, it's available for mobile devices through eToro's trading app.
You can also access eToro's social trading network and interact with tens of thousands of traders from around the world. Helpfully, this enables you to gauge market sentiment around Fastly stock to aid in your investing decision. The broker also offers copy portfolios, which lets you commit a part of your portfolio to mimicking a professional trader's moves.
The minimum deposit for eToro is $200. As the broker operates in USD, you need to pay a small conversion fee when depositing in GBP. There is also a $5 withdrawal fee.
Pros
100% commission-free
Invest in shares or trade CFDs
Trade stocks, ETFs, forex, commodities, and more
Social trading network with thousands of traders
Advanced mobile trading app
Cons
Small withdrawal charge
Cannot create custom technical studies
Disclaimer: 67% of retail investor accounts lose money when trading CFDs with this provider.
2. Fineco Bank – Trustworthy Broker for Share Dealing and CFDs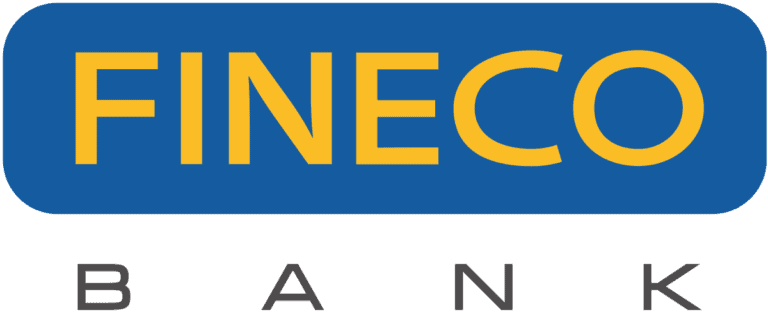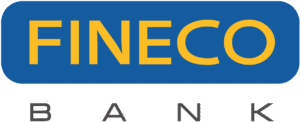 Fineco Bank is a relatively new name in the UK, but this Italian stock broker has been operating in Europe for more than 20 years. As the name suggests, Fineco Bank is both a full-fledged bank and a broker for share dealing and CFD trading. So, it has a unique combination of features that makes it perfect for traders and investors of all types.
To start, CFD trading with Fineco Bank is 100% commission-free. That's a huge plus compared to some other UK brokers, and the deal is made even sweeter thanks to the fact that Fineco Bank's spreads are typically low.
Share dealing isn't free like it is at eToro, but it is cheap. You pay just £2.95 per trade for UK shares or $3.95 per trade for US shares. Plus, your first 50 trades are free. There are no deposit or withdrawal fees or monthly account charges to worry about outside of the commissions.
Fineco Bank offers an impressively robust trading platform, known as PowerDesk. This software comes with a variety of advanced charting tools and over 100 technical studies. You can't create your own indicators, but PowerDesk supports just about any other analysis you could think of. If you want to trade from a mobile device, Fineco Bank has a slimmed-down trading interface that's a bit more user-friendly for beginners.
Since Fineco Bank is a bank, you also get some banking perks with this broker. For example, you can request a debit card and make deposits or withdrawals to your accounts at ATMs across the UK and Europe. The brokerage is also highly regulated and closely scrutinized since its part of a large bank, so you can trust Fineco Bank with your investments.
Pros
Offers share dealing and CFD trading
Commission-free CFD trades
No account fees and first 50 share deals are free
Advanced PowerDesk analysis software
Comes with banking features like a debit card
Cons
Share dealing costs $3.95 per deal for US stocks
Limited charting available on mobile
Disclaimer: Your money is at risk.
Step 2: Research Fastly Shares
Fastly shares exploded seemingly out of nowhere this year, rising more than 222% in a five-month span and hitting a 266% year-to-date gain in October. But before you jump on the bandwagon, it's important to understand where the stock could go from here. Wall Street analysts are split on whether Fastly is just consolidating before another rip higher or whether the exuberance behind this stock is permanently fading.
Let's take a look at Fastly's share price, volatility, and growth potential to help you decide whether it's the right stock for you.
Fastly Share Price History & Market Capitalisation
Fastly, listed on the NASDAQ stock exchange, is an edge computing company built to meet the needs of enterprise businesses. Fastly is headquartered in San Francisco. Companies like Spotify and Netflix store their data in a handful of data centers around the world. But to deliver content to customers quickly, data needs to be stored as close as possible to end-users.
Fastly helps businesses achieve that by maintaining a network of servers in cities around the world. It has a much greater global distribution of servers than most companies that aren't in the cloud computing business could hope to achieve. For a fee, Fastly will host data on these servers and move it around the world so that it's always available on demand to companies' users.
Fastly, Inc. was launched in 2011 and quickly built a formidable edge cloud platform. In 2015, the company brought on Google as a partner, and has since added customers like Shopify, Spotify, and Stripe. Fastly's largest customer is ByteDance, the parent of social media company TikTok, which accounted for over 12% of the company's revenue in the first half of the year.
Fastly held its IPO on the NYSE in May 2019 at a share price of around $24. The company traded in a relatively narrow range until several months into the COVID pandemic. Even as investors went wild for tech stocks like Zoom in March and April, it seems that Fastly largely flew under the radar.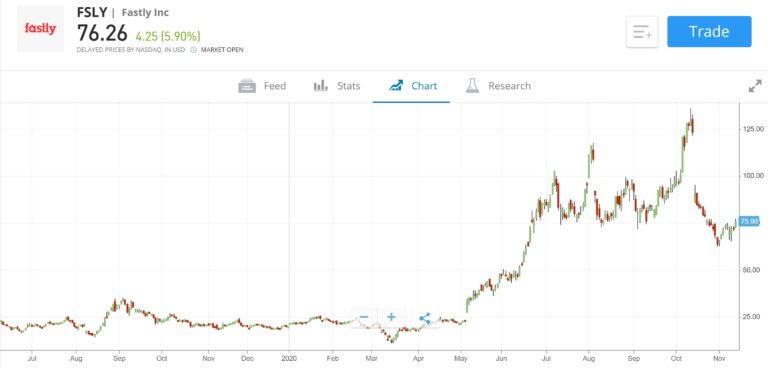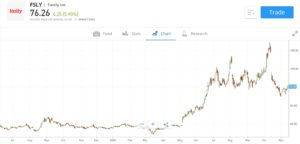 Then, from May to early July, Fastly stock exploded from $21.53 per share to $94.91 per share. After some ups and downs, the stock hit an all-time high of $129.03 in October – a roughly 266% gain compared to April.
In just the past month, Fastly shares have fallen back towards earth. The company lost over 40% of its value and shares are now trading just over $75.
Still, Fastly has a market cap of over $7.3 billion, a lofty valuation that puts it far ahead of any other CDN provider. The company is not yet profitable and reported third-quarter EPS (earnings per share) of -$0.04 per share – a disappointment for analysts who expected Fastly to break even or report a quarterly profit. The company is expecting upwards of 40% revenue growth year-over-year, although that won't necessarily equate to 40% EPS growth as costs rise.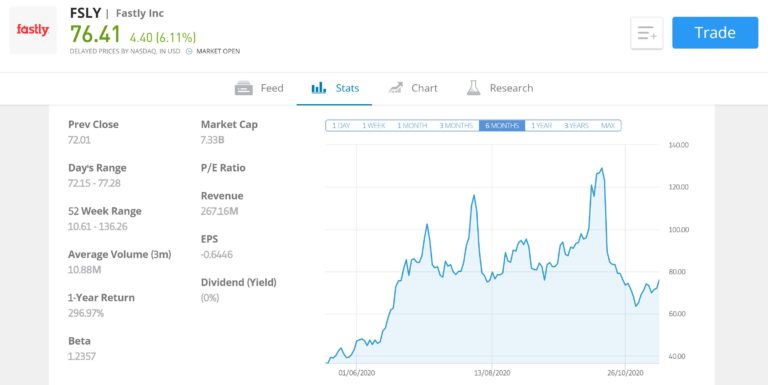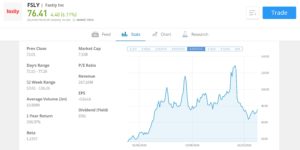 Fastly Shares Dividend Information
Fastly is not profitable and so does not issue a dividend. Investors should not expect a dividend from this company in the next few years.
Should I Buy Fastly?
Fastly caught the attention of everyone watching the stock market over the past few months. It was the fastest-growing stock in the US for several months and led the bullish charge for the tech sector.
Fastly is in the midst of a deep pullback right now in response to its poor third-quarter earnings report. Still, we think all but the most risk-tolerant investors would do better to add this stock to a watchlist than to pick up shares right now. Here's why:
Extreme Valuation
It's obvious that Fastly isn't a value investment at the current price. But even when looking at this company as a growth stock, it's hard to ignore just how expensive Fastly shares are.
Fastly has a price-to-sales ratio of around 27 at current prices. That's not excessively eye-popping (the ratio was upwards of 50 in October), bit it's still a lot for a company with a market cap of just $7 billion. By comparison, Fastly's closest content delivery network (CDN) competitor, Cloudflare, has a market cap of nearly $20 billion and a price-to-sales ratio that's almost the same as Fastly's. More important, Cloudflare is profitable while Fastly isn't.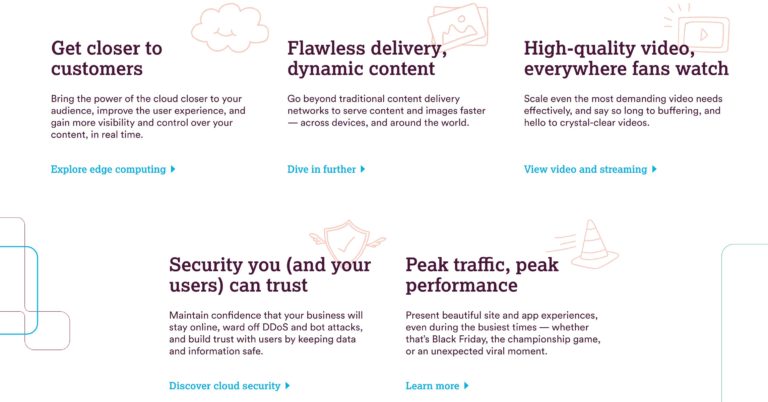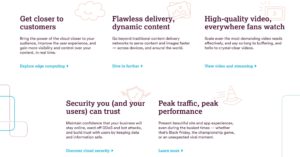 It's not that we think Fastly can't achieve profitability – it likely will in the next year or two. But the current price requires a level of growth over the next few years that even for Fastly would be record-shattering. We'd like to see the company's valuation drop before recommending that investors jump into the stock.
CDN Competition
Another thing working against Fastly is that it's not the only edge cloud platform. Cloudflare is a serious competitor, and Fastly could be in trouble if Cloudflare decides to poach some of its business more than it has up to this point.
CDN companies like Akamai and Limelight could also move to build out their enterprise offerings and steal market share from Fastly. These companies are much cheaper right now on a price-to-sales basis.
Fastly could even face competition from Amazon. Amazon Web Services already has some edge computing offerings, and it may just be a matter of time until Amazon decides that it can bite off another chunk of the cloud market. Even an announcement that Amazon plans to do more CDN business would likely tank Fastly shares.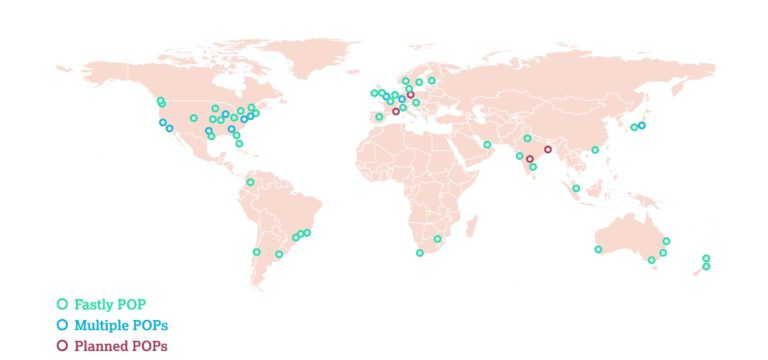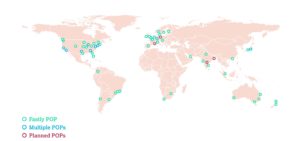 TikTok Dependence
One more thing that concerns us about Fastly is that the company is heavily dependent on ByteDance, TikTok's parent company. Edge computing services for TikTok brought in 12% of Fastly's revenue in the first half of 2020. It's still not clear if TikTok will be banned in the US – which would be a huge blow to Fastly – or whether a US-based version of TikTok would stick with Fastly as a vendor.
The picture is even more complicated when considering that it's not clear how United States president-elect Joe Biden, having defeated Donald Trump, feels about allowing TikTok to operate in the US.
The Bullish Case for Fastly
With all those weaknesses in mind, there are still plenty of reasons to like Fastly. It may be a high risk investment, but Fastly has the potential to rip higher and reward investors with triple-digit returns over the next year.
Analysts expect that Fastly will become profitable in the next year or two, and the stock price could react strongly when that happens. Plus, while potential competition is a threat to Fastly, it's also entirely possible that the company has carved out a niche and strongly established itself as the go-to edge computing platform for enterprise-scale businesses.
Step 3: Open an Account and Deposit Funds
Want to buy Fastly shares in the UK? You can invest today with eToro, which offers 100% commission free share dealing and CFD trading plus robust analysis tools to help you make trading decisions.
To open a new eToro account, head to the broker's website and click 'Join Now.' You will be prompted to create a username and password for your account, as well as to fill in personal details like your name, email, and phone number.
In order to comply with UK government regulations, eToro also asks you to verify your identity. You can  complete this verification step online by uploading a copy of your passport or driver's license along with a copy of a recent bank statement or utility bill.
After that, you can add funds to your trading account. eToro accepts a wide variety of payment methods, including debit or credit card, UK bank transfer, or e-wallet transfers from Neteller or Skrill. Keep in mind that the broker requires a minimum initial deposit of at least £140.
Step 4: Buy Fastly Shares
Now you're ready to buy Fastly shares using eToro. From your account dashboard, enter 'Fastly' or 'FSLY' in the search box at the top of the page. When the stock appears in the menu, click 'Trade' to open a new order form.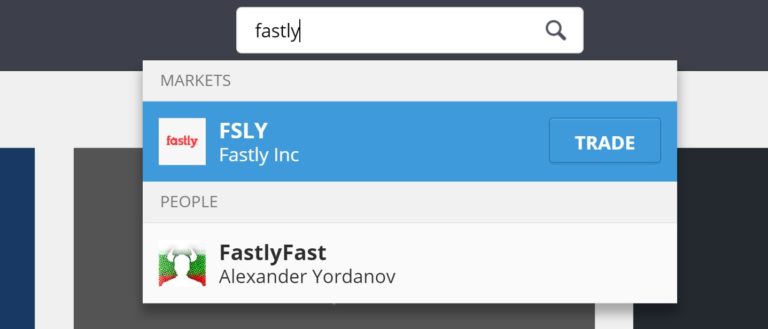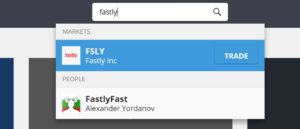 In the order form, start by entering how much money you want to spend on Fastly shares. eToro offers fractional shares so you can invest any amount over £40. When trading Fastly CFDs, you can also apply leverage to your trade up to 5:1.
Once your order is ready, click 'Open Position.' With that, you now own a stake in Fastly.
Fastly Shares: Buy or Sell?
Fastly shares could be a good high risk investment for UK investors with strong stomachs. The company has a lot of potential and it's entirely possible that the current pullback is just a temporary stumble.
However, we think a wait-and-see approach might be a better option for UK investors right now. Add Fastly to a watchlist and keep an eye on the share price. If the stock is able to hold steady at its current level – around $75 to $80 a share – then that's a sign that Fastly is consolidating and could jump after its next earnings release.
If the company can't hold this level, it's a sign that investors' enthusiasm has dropped dramatically. In that case, Fastly could shed more value. Don't give up on it, though. Fastly could eventually be attractive as an undervalued stock if the pullback accelerates.
The Verdict
Fastly has been one of the fastest-growing companies in the world this year. Demand for the company's real-time edge computing services has increased both as a result of the coronavirus and as a result of the broader push towards cloud-based content delivery.
However, Fastly's star may have risen too high too quickly. The company is in the midst of a strong pullback right now, but it still appears overvalued. UK investors would be wise to wait and see what comes next for this company – it could consolidate and then make another move higher, or prices could continue to fall.
In either case, Fastly is worth keeping an eye on. It could be a good growth stock to add to your portfolio in the near future.
eToro – Buy Fastly Shares with 0% Commission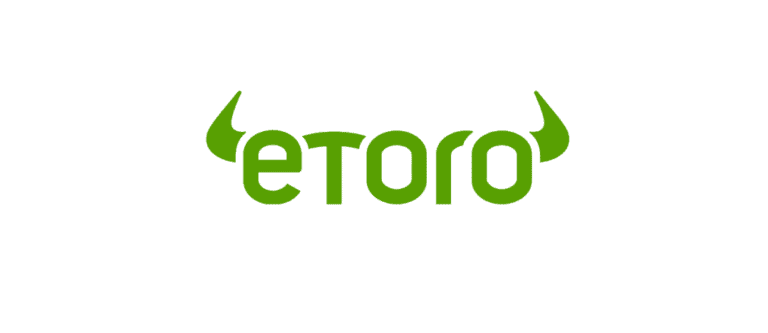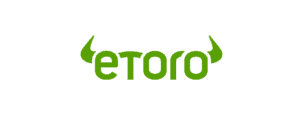 67% of retail investor accounts lose money when trading CFDs with this provider.
FAQs
What is Fastly's stock ticker symbol?
Fastly trades on the NYSE under the ticker symbol 'FSLY.'
Who is Fastly's CEO?
Fastly's chief executive officer is Joshua Bixby, who started as CEO in February 2020.
What types of companies does Fastly work with?
Fastly focuses on selling its edge computing services to enterprise businesses. Notable customers include Shopify, Stripe, Spotify, and ByteDance. Enterprise customers make up nearly 90% of Fastly's revenue.
Is Fastly profitable?
Fastly is not profitable. The company posted a $52 million net loss in 2019 and is on track for a $55 million loss in 2020. The company also posted a loss in its recent third-quarter earnings report.
Where does Fastly operate servers?
Fastly has a server network that spans six continents. The company has a large presence in the US, Europe, India, and Australia, with relatively fewer servers in South America and Africa.
Who are Fastly's main competitors?
Some of Fastly's main competitors are Akamai Technologies and Intel.
Who is Fastly's p/e ratio?
Fastly currently has a negative p/e ratio due to the fact that the company is not yet profitable.