How to Buy BioNTech Stock UK – With 0% Fees
Fact Checked
Everything you read on our site is provided by expert writers who have many years of experience in the financial markets and have written for other top financial publications. Every piece of information here is fact-checked.
Disclosure
Please note that we are not authorised to provide any investment advice. The information on this page should be construed for information purposes only. We may earn commissions from the products mentioned on this site.
BioNTech is one of the most popular biotech stock companies, as it has already produced a major success with the Pfizer vaccine. Because of this success, many investors now wonder how to buy BioNTech stock to get in on the company's booming profits and future potential.
Today, let's break down how you can buy BioNTech stock, whether it's a good investment, and what platform you should use to make your investments quickly and securely.
Key points on BioNTech stock
BioNTech is a German biotech company that develops pharmaceutical candidate treatments based on mRNA or messenger ribonucleic acid types.
BioNTech gained fame when it partnered with Pfizer to develop one of the major COVID-19 vaccines, specifically RNA vaccine BNT 162b2.
BioNTech stock has seen fantastic growth since its entry into the stock market. November 2019 saw the share with a stock price of just $21.98, yet by November 2020, that price had jumped to $124 per share. Now, the price is well over $200 per share.
You can buy BioNTech stock with 1% commission on eToro, our recommended UK stock broker.
How to Buy BioNTech Stock – Quick Steps
Buying BioNTech stock is fairly easy, as it's offered on most major stock markets and exchanges, including the NASDAQ. Therefore, you can use a standard stock trading platform to purchase BioNTech shares. But it's much easier to buy BioNTech stock and maximize your trading potential with a platform like eToro.
Open an account with eToro – Making an account with the best stock trading platform is very easy. Visit the eToro website and click "Join Now" to start creating an account.
Verify your account – Fill in the requested information and upload proof of your ID, like a passport or your driver's license to verify your account.
Deposit funds – Next, deposit just $50 or more using a credit or debit card, bank account, or e-wallet account.
Buy BioNTech Stock – Once your account is set up, just search for BioNTech's ticker symbol, click "Trade", and purchase however much of the stock you want!
Step 1 – Choose a Stock Broker
Most regular folks purchase stocks using trading platforms or brokers. There are dozens of different stock brokers to choose from, and it can be tough to know which broker is most worth your time and money if you aren't using one already. We've got two great options for you to consider.
1. eToro – Buy BioNTech Shares with Low Commission
eToro is, by far, the best stock trading platform overall for several key reasons. For starters, it has 1% commission fees for stock trading. Many other stock brokers charge you a higher fee whenever you buy or sell stocks, but not eToro. That means more money for your portfolio or in your wallet after selling key stocks.
Perhaps more importantly, eToro has a fantastically intuitive copy trading feature. With this feature, you can copy the trades or portfolio moves of successful traders and ensure that your portfolio remains solid, even if you don't pay attention to it every day. This means it's a perfect way for beginners to get into stock trading.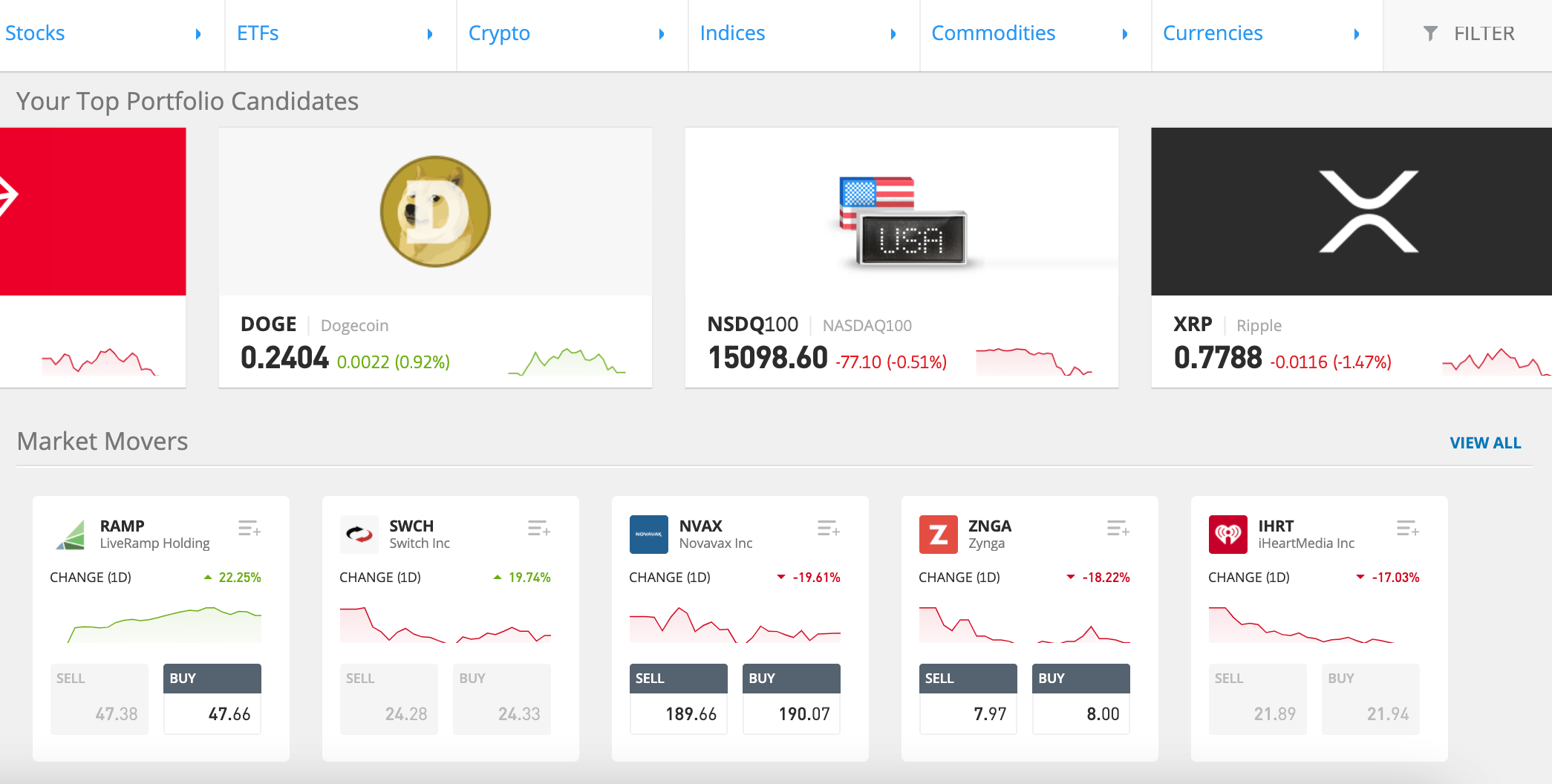 Naturally, eToro has a wide range of stocks to choose from, including BioNTech stocks. But if you ever decide to branch out and buy stocks in other companies, eToro has you covered. You can fund your account with regular credit or debit cards, wired bank accounts, and even an e-wallet like PayPal. All in all, eToro is a great trading platform to use from start to finish.
eToro offers its own proprietary trading platform, which is also available as an app and is extremely intuitive and easy to use. Overall, there's no better place to buy BioNTech stock than eToro.
Pros
Buy shares with 1% commissions
No stamp duty tax on UK shares
Huge selection of shares, ETFs, commodities, and currencies
No deposit or monthly account fees
Innovative CopyPortfolio and CopyTrader features
Regulated by the FCA
Minimum deposit of only $50
Cons
Some small withdrawal and inactivity fees
Your capital is at risk. Other fees apply. For more information, visit etoro.com/trading/fees. 
Step 2 – Research BioNTech Stock
Before you start spending money buying BioNTech stock, it's a good idea to research this stock in-depth to make sure your investment is wise. This is doubly true given that, despite BioNTech's recent success and time in the spotlight, it's still a relatively unproven stock compared to many other investment options on the market.
With that in mind, let's break down BioNTech stock in detail.
What is BioNTech?
Simply put, BioNTech or BioNTech SE (short for biopharmaceutical new technologies) is a German biotech company based in Mainz, Germany. While it performs many services, BioNTech primarily develops immunotherapies to treat a variety of diseases.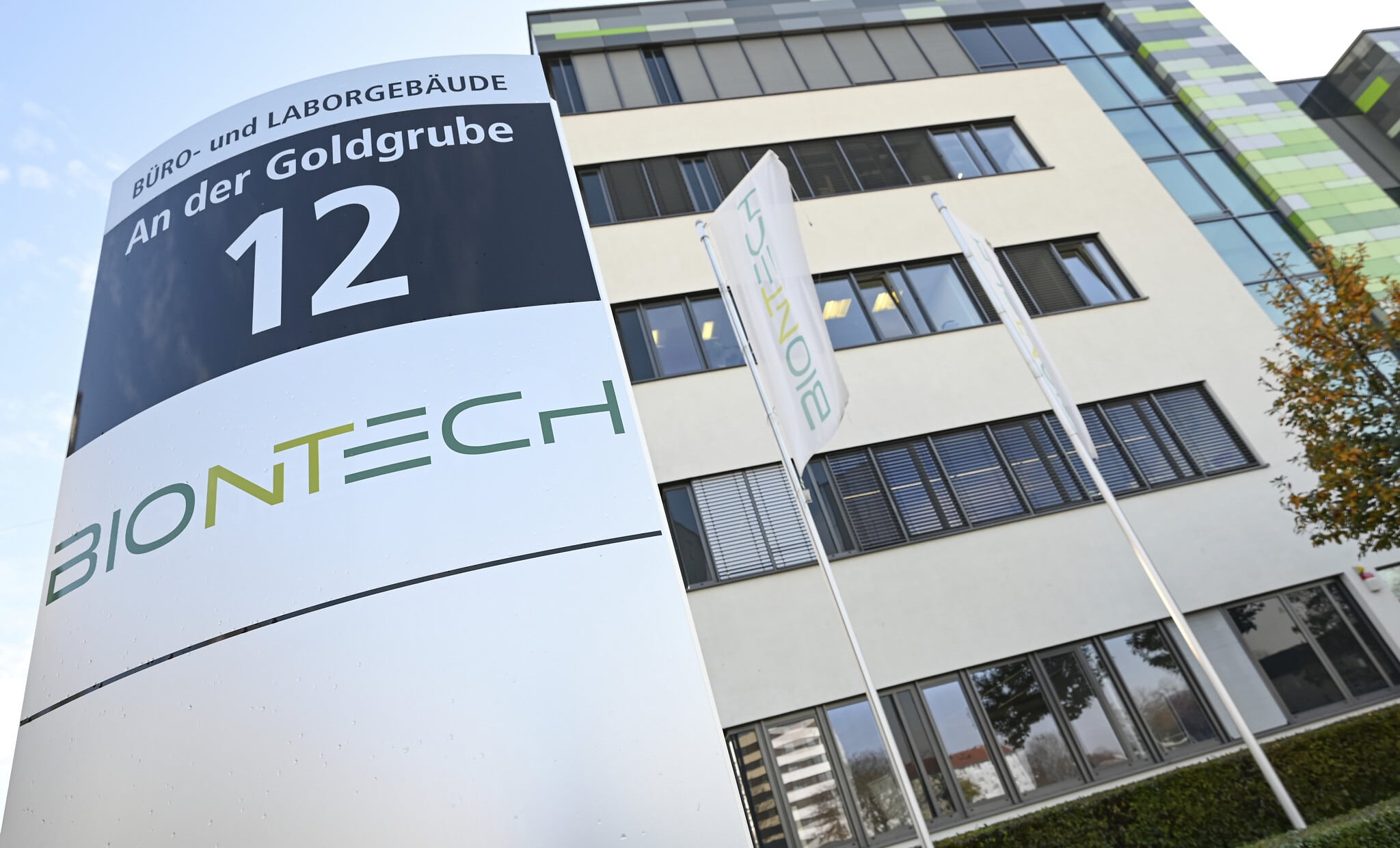 More specifically, BioNTech is a biotech company that develops pharmaceutical candidate treatments based on mRNA or messenger ribonucleic acid types. As a result, it's able to apply many of its therapies for individualized cancer therapies, vaccines, engineered cell therapy, and much more.
Because of all this, BioNTech is positioned on the cutting edge of biotech development. So it's no surprise that BioNTech partnered with Pfizer – the major biotech company responsible for the Pfizer vaccine – to develop an RNA vaccine to prevent COVID-19 infections in the population. We'll discuss more about BioNTech and its development of a COVID vaccine below.
BioNTech Stock Price
As with any stock, the price of BioNTech fluctuates from moment to moment. At the time of this writing, BioNTech is hovering around $244.16 per share. This is a bit lower from around a month ago, when it was closer to $370 per share.
That said, BioNTech's price overall has seen fantastic growth since its entry into the stock market. For example, November 2019 saw the share with a stock price of just $21.98. By November 2020, that price had jumped to $124 per share.
Now, the price is well over $200 per share. Even though it is no longer at its historical peak price, BioNTech is still very profitable for those who purchased the stocks early.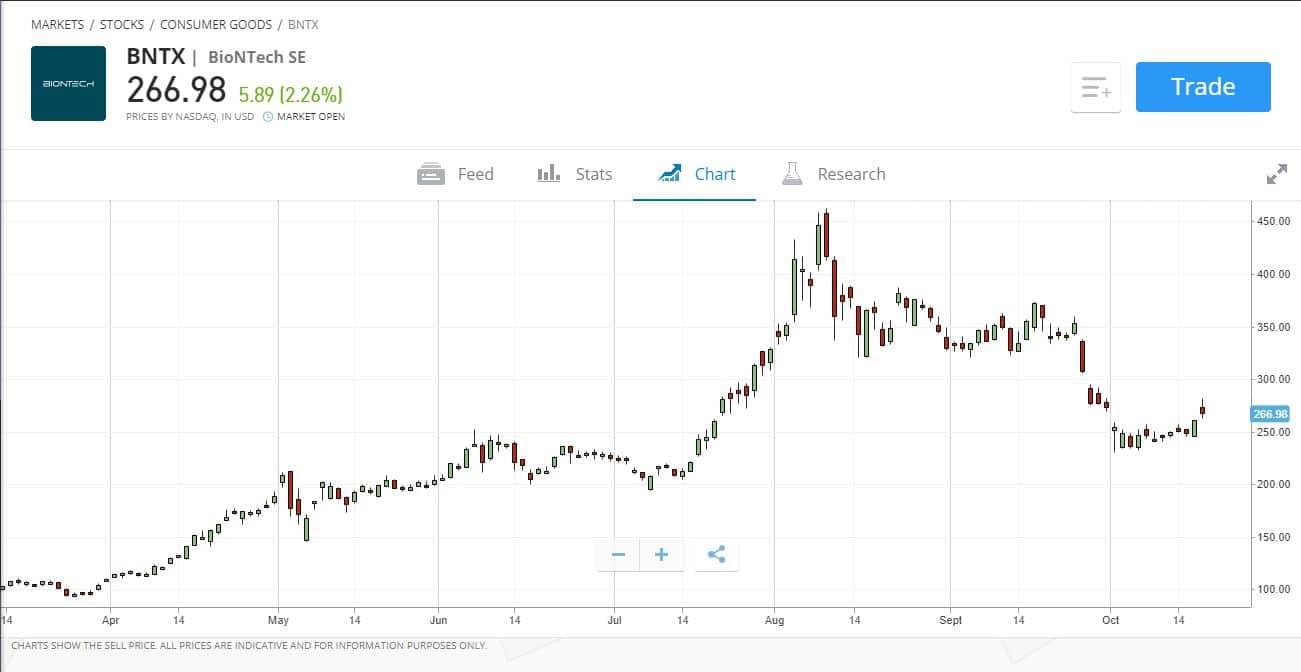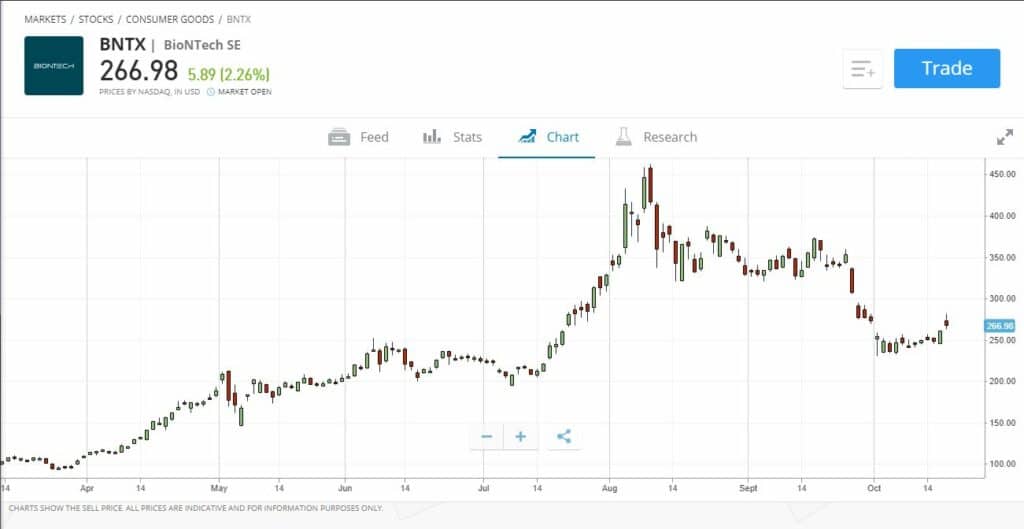 BioNTech Fundamentals
Before you purchase any stock, it's a good idea to look at that stock's fundamentals or major metrics. Stock fundamentals give you an idea of the potential performance of a stock and can help provide insight into whether the company behind the stock is a good investment as well.
Here's a breakdown of BioNTech's stock fundamentals:
P/E or price-to-earnings ratio: 13.01
Price to sales ratio: 6.64
Price to cash flow ratio: 12.51
Float: 215.9 million shares
Shares outstanding: 242.5 million shares
Each of these fundamentals is TTM or trailing 12 months, so they provide insight into the stock's performance over the last year. Note that the stock price has dipped by a rate of 35.1% over the last 60 days; it was previously at $377.32 per share.
BioNTech Dividends
Many stock investors look specifically for shares they can purchase that include dividends. Dividends provide investors with quarterly or yearly returns on their investments, making them excellent for passive income generation, for retirement security, and for other financial purposes.
Unfortunately, BioNTech doesn't yet provide any dividends to its investors. That's partially because BioNTech has only recently started receiving millions upon millions of dollars of investments thanks to its work on the Pfizer COVID vaccine. Before then, BioNTech was profitable, but it wasn't as well-known as it is today.
Pfizer, arguably the new parent company behind BioNTech, has been a favorite for investors seeking income thanks to its high dividend yield. BioNTech's CEO, Ugur Sahin, has now mentioned in the last shareholder meeting that the company's focus for the upcoming 2022 year will be to reinvest all the money generated from its vaccine efforts.
Additionally, BioNTech's CFO (chief financial officer) reported that the management and supervisory boards were evaluating the potential for dividend initiation. In simpler terms, BioNTech is looking at providing dividends for its investors sometime in the near future.
They're likely doing this to draw even more investment cash into the company. Time will tell when, if ever, BioNTech actually makes good on this promise. For now, don't invest in BioNTech stocks expecting dividends in the short term future.
BioNTech ESG Breakdown
The ISS is the Institutional Shareholder Services group, which ranks shares across a variety of metrics. Its rankings help investors determine which stocks are great investments based on their unique goals.
Recently, BioNTech was awarded a Prime ESG rating by the ISS. The ESG rating stands for Environmental, Social, Governance. By giving BioNTech a Prime rating in the ESG category, the ISS designated BioNTech as one of the top 10% most sustainable companies in the industry.
This is backed up by announcements from BioNTech itself. Indeed, BioNTech is attempting to become climate neutral by 2030. In addition, 85% of its energy consumption at the time of this writing is already covered by renewable electricity sources, including climate neutral district heating, climate neutral natural gas, and so on.
Furthermore, BioNTech has committed itself to diversity. It includes employees from over 60 countries and 45% of its top management positions are filled by females.
All in all, this prime ESG rating simply indicates that BioNTech fulfills a variety of quality metrics that may matter to you if you want to support moral or diverse companies. Keep this in mind as you decide whether to invest in BioNTech.
BioNTech Stock Forecast
It can be tough to know, even with all the fundamental information you can collect, whether a stock will continue to perform in the future. After all, if it was easy, everyone would get rich on the stock market.
Still, many professional stock forecasting organizations and resources have attempted to pin down the likely growth trajectory for BioNTech. According to CNN's Business department, 12-month price forecasts for BioNTech indicate the following potential benchmarks:
A median price of $360.38 by October 2022
A potential high price of $444.36 by October 2022
A potential low price of $150.59 by October 2022
As you can see, that's quite a range of potential prices. Still, the median or average estimate shows a current 47.52% increase from the BioNTech stock's current price.
Take these projections with a grain of salt, of course. No stock forecasting organization is perfect and no one has a crystal ball. Still, you can take this forecasting and use it with your own projections or fundamental analysis to determine whether BioNTech is a good investment for your portfolio.
BioNTech COVID Vaccine
As noted above, BioNTech is primarily famous because it partnered with Pfizer to develop one of the major COVID-19 vaccines. Development began in 2020 after BioNTech partnered with Pfizer, with the latter company offering logistics and testing resources.
Over several months, BioNTech developed RNA vaccine BNT 162b2, which was intended to prevent infections from COVID-19. Testing showed that the vaccine had a 95% efficacy in preventing confirmed coronavirus cases that occurred at least seven days after the second dose of the vaccine.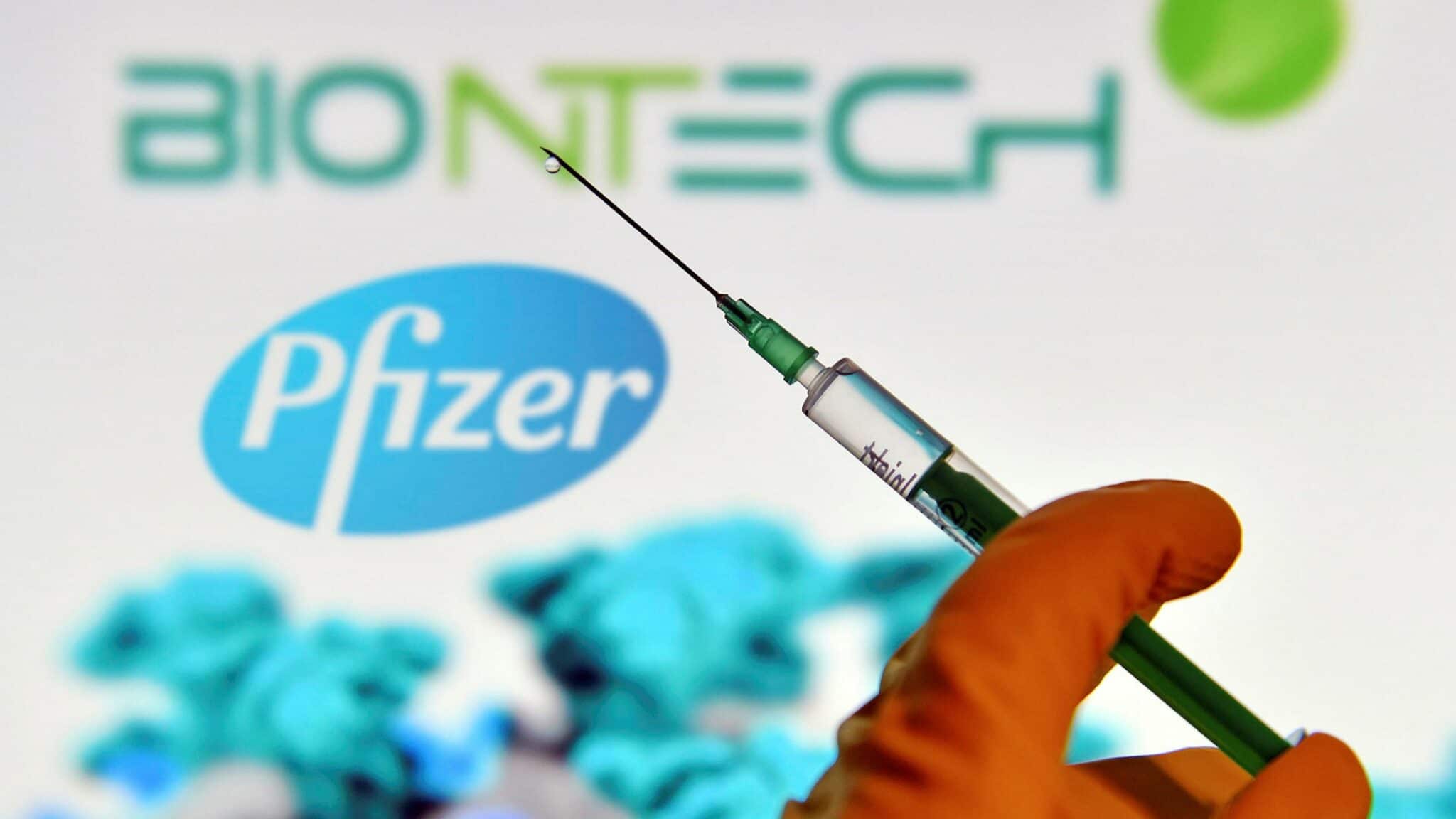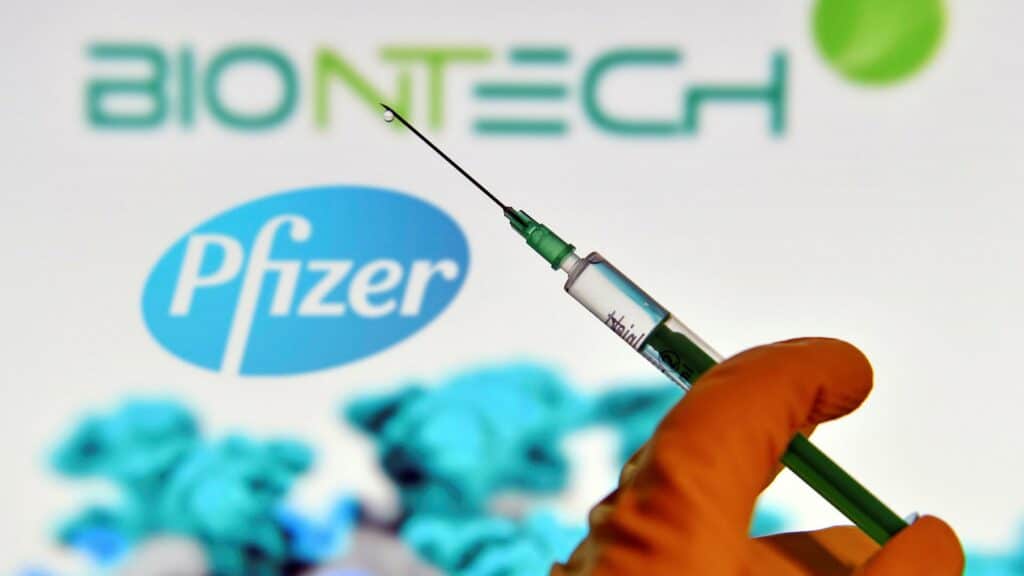 Early results were so promising that the UK granted authorization for this vaccine to be used with government employees by 2 December 2020. Because it was so fast, BioNTech has the distinction of creating the first mRNA vaccine ever authorized for use to prevent COVID-19.
Just days after, the BioNTech-Pfizer vaccine was granted emergency approval for use in Switzerland, Canada, and the United States.
It's no surprise that this announcement, and the widespread use of the vaccine, led BioNTech's stock price to skyrocket. Even today, BioNTech's future is much brighter because of the role they played in creating an effective vaccine for the COVID-19 pandemic, helping worldwide activities return to normal.
Is BioNTech a Good Buy?
Now you know almost everything there is to know about BioNTech the company and the stock. But is it really a good buy for your portfolio? To answer this, let's take a deeper dive into its major aspects.
Developed a COVID-19 Vaccine
Remember, BioNTech helped to develop one of the most successful COVID-19 vaccines of all time, arguably more successful than the Moderna variant. Because of this, the company has proven its success rate and its value in the modern biotech industry and market.
That alone should keep the stock price high for some time to come, even if the company were to develop nothing new for the next few years. But as you'll see below, that's not the case.
Strong Growth Even as COVID-19 Diminishes
Even though the COVID-19 pandemic is fading, BioNTech's stock price hasn't plunged as precipitously as you might expect. Indeed, though it no longer is over $300 a share, the stock is still holding strong and is still much more profitable than where it was just two years prior.
This continued stronger growth and stability is an excellent sign for investors looking for long-term investments, both for dividend possibilities and for portfolio balance.
Lots of Market Support
In addition to these aspects, no one can deny that BioNTech has a lot of market support or speculation. In simpler terms, many other investors are buying into BioNTech because they believe that there are lots of gains to be made. They hope that the stock price will rise in the future.
Since other investors are pouring their cash into BioNTech, it might be a good idea to do so as well before the stock reaches its peak. If you time it right, you could make a tidy profit by purchasing BioNTech shares now and selling once the shares have gained another $100 or more in price.
Future Treatments are Coming
Most importantly, BioNTech has already announced future developments and potential moneymakers. For example, it's developing a treatment for melanoma and solid tumors. These hypothetical treatments are already in trials that will wrap up sometime in 2022. They are also collaborating with another big biotech company, Genentech.
Since the markets for solid tumor and melanoma drug treatments are expected to reach values of $12 billion and $322 billion by 2025, this indicates that BioNTech's stock price has a lot of potential for massive growth.
This is doubly true since most other biotech companies aren't in the clinical trial phase for treating melanoma and solid tumors. Given BioNTech's past record of success treating another major health issue, it's likely that public support for the company will remain high as well.
All in all, BioNTech has several strong signals to consider as you decide whether to invest in this biotech firm.
Step 3 – Open Account & Invest in eToro
After you've researched BioNTech, you can purchase shares in the company by making an account and investing your cash with eToro.
To do this, visit eToro's main website and click the "Join Now" button found at the center of the screen. Enter a valid email address, choose a username and password, and your account will be created automatically.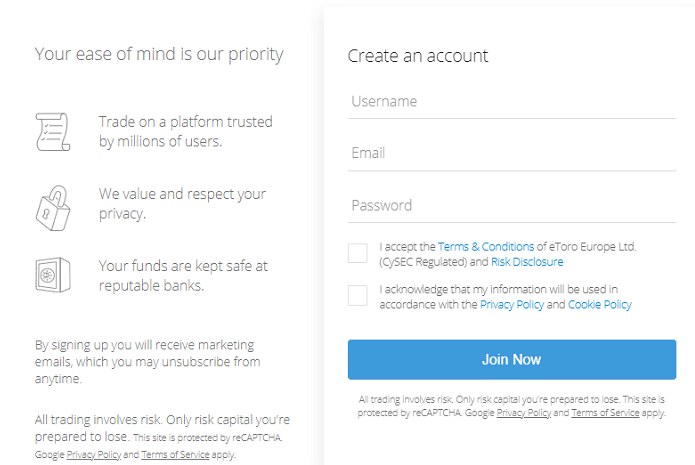 Now it's time to verify your account. Don't worry – this only takes a few minutes. Click "Complete Profile" on your account dashboard after account creation, then upload proof of your ID and your current address. Proof of your ID can include a copy of a bank statement, your driver's license, or your passport.
eToro's staff will verify the documents and complete the account verification process.
Now it's time to make a deposit. eToro has only one limitation: make a deposit of $50 minimum. Fortunately, you can make your deposit using a bank transfer, credit or debit cards, or E-wallets such as PayPal and Skrill.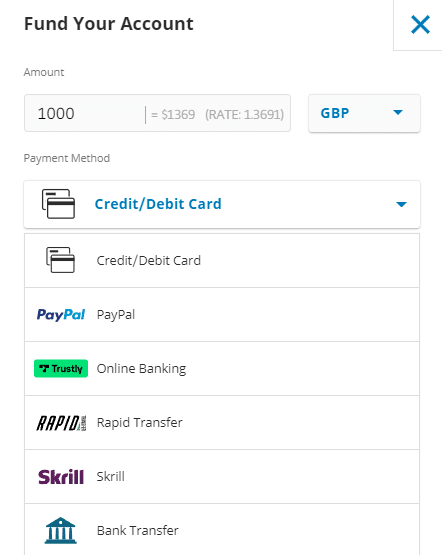 After funding your account, it's time to invest in BioNTech. To do this, type in BioNTech's full name or its ticker symbol, BNTX on the NASDAQ, to locate the stock. Click "Trade", and you'll be set.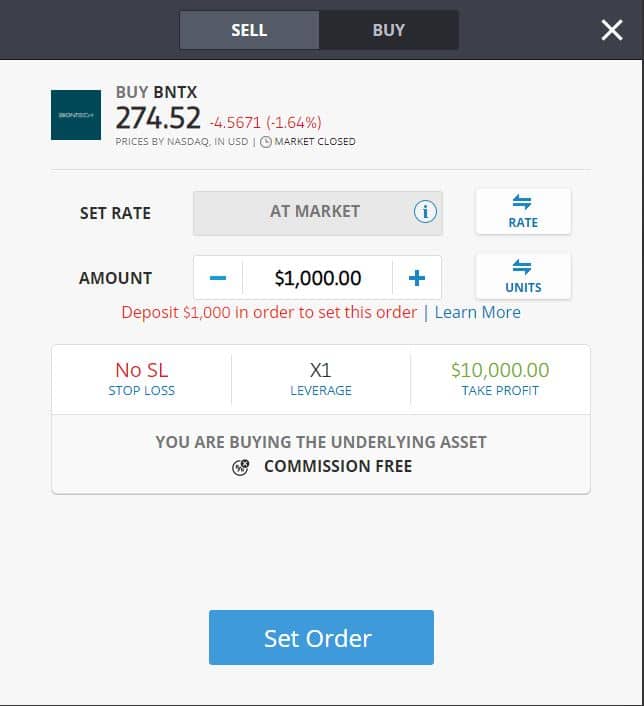 eToro will present you with an order box. Here, you can tell how much money you want to invest in the company and use leverage (if applicable). Click "Open Trade", and eToro will process your trading request immediately.
BioNTech Stock: Buy or Sell?
All in all, BioNTech has several positive signals that indicate it's a great stock to buy if you have the cash to afford it. The downside is that it isn't very cheap at the time of this writing, and it's not likely to become cheap anytime soon.
Therefore, you should plan to invest a heavy amount of cash in BioNTech if you plan to invest in it at all, at least  if you want a solid return on your investment in the future.
eToro – Buy BioNTech Shares with 1% Commission
Ultimately, you can buy BioNTech stock quickly and easily using eToro's high-quality stock trading platform. It may be a good idea to purchase shares in this biotech company now in anticipation of future successes, including potential treatments for solid tumors and melanoma.
If you want to invest in BioNTech stock via eToro, you can get started in minutes by clicking on the button below.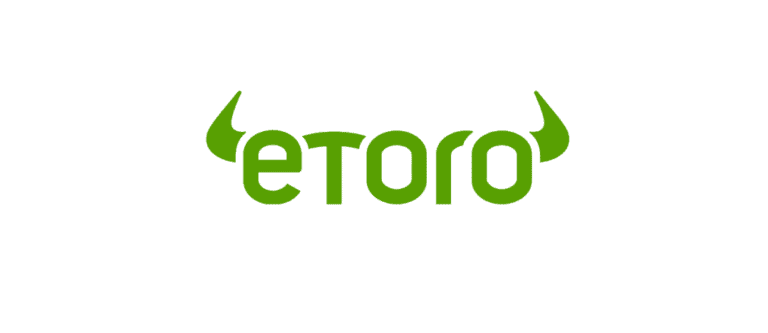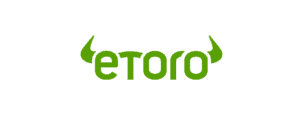 Your capital is at risk. Other fees apply. For more information, visit etoro.com/trading/fees. 
Frequently Asked Questions on BioNTech Stock
How do I buy BioNTech stock?