How to Buy Taboola Shares UK – With 0% Commission
Fact Checked
Everything you read on our site is provided by expert writers who have many years of experience in the financial markets and have written for other top financial publications. Every piece of information here is fact-checked.
Disclosure
Please note that we are not authorised to provide any investment advice. The information on this page should be construed for information purposes only. We may earn commissions from the products mentioned on this site.
If you have been involved in online marketing and content publishing, you are most likely familiar with Taboola. It is one of the fastest-growing global digital media and content placement platforms in the world, and now, following the merger with the Israeli investment fund ION, Taboola is a public listed company – meaning you can buy its shares.
So, if you are based in the UK and want to know how to buy Taboola shares, in this guide we are going to cover everything you need to know. We suggest top brokers that support Taboola shares, analyze the company's fundamentals, help you decide whether it is the right time to buy Taboola shares and show you the process of how to buy Taboola shares online in the UK. 
How to Buy Taboola Shares UK – Quick Guide 2021
If you want to buy shares of Taboola right now, here's a quick guide on how to do it instantly using an FCA regulated, eToro:
Step 1: Open an Account with eToro – First, visit eToro's website and click on the 'Join Now' button. Then, enter your email address and choose a username and password.
Step 2: Upload ID – As eToro is an FCA regulated stockbroker, you must verify your identity by uploading a copy of your driver's license or passport and verify your address by uploading a copy of a bank statement or utility bill.
Step 3: Deposit – Make a deposit via a credit/debit card, bank account transfer, PayPal, or any other e-wallet solution supported by eToro.
Step 4: Buy Taboola Shares – Search for Taboola/TBLA in the search bar and click on the first result the pops up. Then, enter the amount you'd like to invest and click on the 'Open Trade' button.
Step 1: Choose a Stock Broker
As of June 30, 2021, Taboola shares are listed on the NASDAQ stock exchange under the ticker symbol TBLA. This means you'll have to find a UK stockbroker that is regulated in the United Kingdom and supports US shares. To help you find a trusted UK trading platform, below we list two of the most popular CFD brokers that give you access to Taboola shares.
1. eToro – Best Online Trading Platform to Buy Taboola Shares UK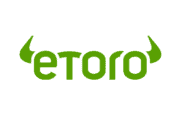 Our first brokerage firm choice in the UK is eToro. This is a regulated stockbroker that is mostly known as the largest social trading platform in the world with more than 17 million users and a great reputation in the industry. The reason why this platform has gained such a broad following of users is that the user interface of its platform is simple, functions well, and easy to use. Consequently, eToro is the favorite platform for beginner traders or for people who are looking to make a one-time stock purchase.
With eToro, there is no long learning curve required like on most other trading platforms. Instead, trading with eToro is extremely simple for any person who has basic technical skills.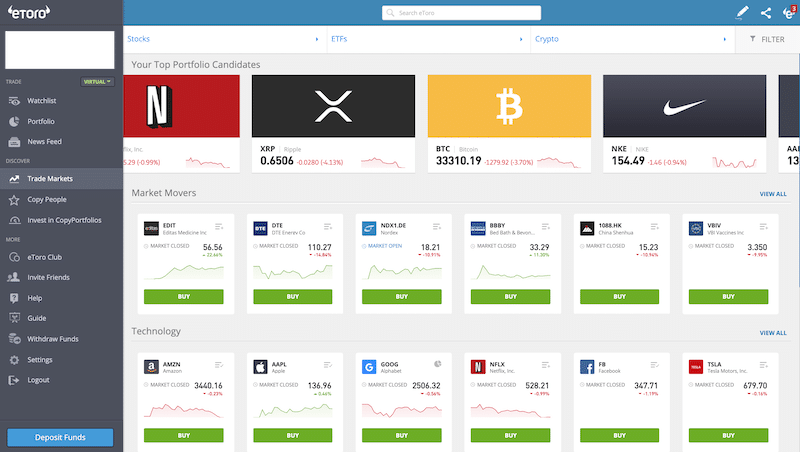 Another factor to consider when you choose an online trading platform to buy and sell stocks is the fees you need to pay when you place a trade. For that matter, unlike traditional brokerage firms, eToro does not charge any trading fees when you get in and out of a position but instead, you'll have to pay the spread between the buy and sell prices.
In terms of the selection of assets, eToro has over 2400 financial instruments across the following markets: stocks, FX currency pairs, indices, commodities, ETFs, and cryptocurrencies. This obviously includes shares of Taboola, which can be traded with a leverage ratio of 5:1 in the UK. Plus, unlike traditional brokerage firms that often require a high minimum investment, eToro enables users to make an investment in shares from as little as $50.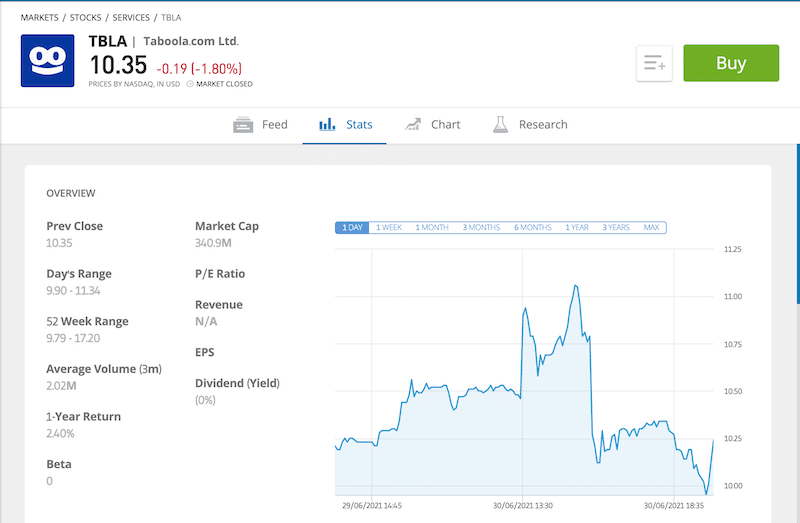 Crucially, eToro is best known for the effective social trading network it provides. When you join this network, you became a member of a community of over 17 million traders. Plus, you get access to some of the most advanced social trading tools like the CopyPortfolios and the CopyTrade. These allow you to copy other top investors or invest in portfolios that are managed by the eToro team or by top traders in the community.
Finally, as mentioned above, eToro is regulated by the FCA, meaning your funds are safe and secure in segregated accounts, and the broker must follow the strict regulatory requirement enforced by the FCA in order to make sure it provides a fair trading environment.
Pros
Allows users to buy shares commission-free, including TBLA
Huge range of 2,400 assets including 800 shares, FX currency pairs, indices, commodities, ETFs, and digital assets
A leverage ratio of 5:1 on shares
An easy to use and innovative trading platform
Social trading tools – CopyTrade and CopyPortfolios
Regulated by the FCA in the UK and by other financial agencies around the world
Covered under the FSCS
Cons
Charges an inactivity fees, and overnight fee
67% of retail investor accounts lose money when trading CFDs with this provider. You should consider whether you can afford to take the high risk of losing your money.
Research Taboola Shares
Taboola is a newly listed company on the US stock markets, which clearly makes if a bit of a challenge to analyze the company and find crucial information about the company's financials and past performance. Nonetheless, in this section of our guide, we are going to analyze the company since it was launched in 2007 – We'll explore its revenue performance, IPO share price, and outline the key strengths of Taboola .
What is Taboola?

Founded in 2007 in Israel by Adam Singolda, Taboola is a digital advertising company used by content sites that want to add more content on their same site using Taboola's online thumbnail grid ads (also known as Chumbox ads). As of 2021, Taboola has over 500 daily active users, 9000 publishers, and over 13,000 advertisers.
This internet discovery recommendation platform, which helps content sites to increase their traffic and sales by adding more 'content boxes' based on a user's interests, has a market cap of around $2.6 billion following the recent merger. It is a huge player in the native advertising market with clients such as CNBC, NBC News, MSN, Business Insider, The Huffington Post, Time, USA Today, The Weather Channel, Bloomberg, Fox, and Investopedia.
Over the years, Taboola has raised a total of $160 million through seven funding rounds. In the latest 'special purpose acquisition company (SPAC) and the merger with Ion Acquisition Corp (NYSE: IACA), Taboola raised another $545 million, including $285 million in a committed PIPE investment.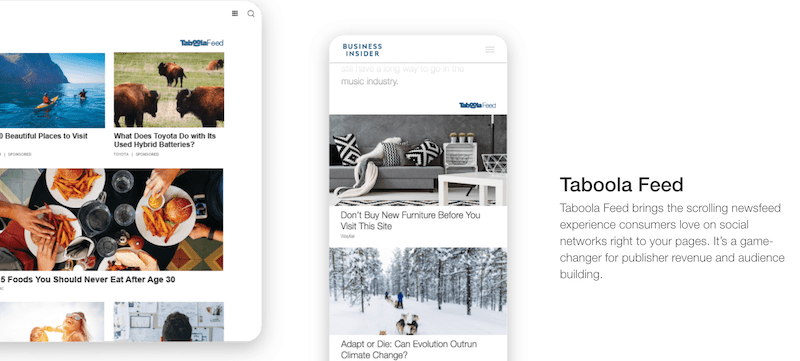 Taboola Share Price
As previously mentioned, Taboola started trading on June 30 2021 at a price of $11.04 per share. So far, the Taboola stock price was trading at a range between $9.91-$11.44 and is currently trading near its IPO price. At the current price, Taboola has a market valuation of around $2.6 billion and a PE ratio of approximately 15.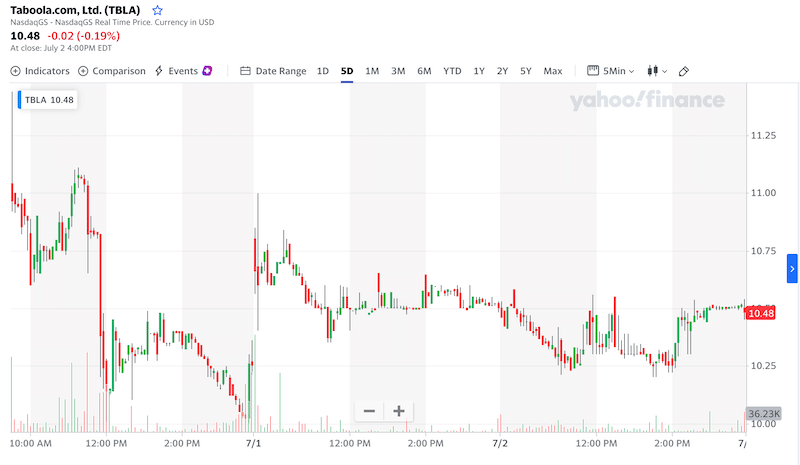 In terms of the fundamentals, things look great for Taboola, Even before the merger, it had approximately $240 million of cash and cash equivalents at the end of 2020. And, last year and the first quarter of 2021 were profitable for Taboola. It has reported an increase of 58% in its ex-TAC (Traffic acquisition costs) gross profit and an 8% increase in gross profit to $303 million.
Generally, right now it would be difficult to predict how the TBLA stock is going to perform in the short/long term. But, most analysts believe Taboola has a promising future. For example, MarketBeat and Wall Street Journal provide a high price target of $23.00 and the low price target of $17.00 for the upcoming year.
Taboola Shares Dividends
As a young startup company that is in the early stages of development and growth, it is not a surprise that Taboola does not pay any dividends to shareholders. Further, Taboola declares that they do not expect to pay any dividends in the foreseeable future.
Are Taboola Shares a Good Buy?
So, when we take everything into consideration, it is not yet clear whether Taboola shares are a good investment opportunity right now. After all, it is a relatively small company that does not currently pay dividends to shareholders and some analysts might not recommend Taboola as the best investment opportunity right now. But if you are looking for a high-growth company with a startup nature to buy and hold for the longer term, Taboola stock could be the one stock you need to add to your portfolio.
With that in mind, let's take a close look at some of the key points as to why Taboola is a good long-term investment right now.
Strong Q1 Report
In the first quarter of the year, Taboola reported revenue of $303 million and net income of $18.6 million, outperforming the original projections of $286 million. The company also reported an increase of 6.14% in net income and a significant growth in cash, cash equivalents, and short-term deposits.
Further, the company raised its full-year expectations – Taboola expects revenue for 2021 to grow by 9%-10% to about $1.3 billion. It also expects adjusted EBITDA of $140 to $150 million versus previous projections of $127 million, which represents YoY growth of 32% to 42%.
All in all, the financials of this company look great. And things could be even better, due to the recently ION merger.
Taboola Expands Partnerships Around the World
Since the beginning of the year, Taboola announced several major partnerships with large-scale publications including BBC Global News, Reach PLC, Sankei, Sinclair Broadcast Group, Dennis Publishing, Globes, Ynet, and Are Media. Among the long list of new partnerships, Taboola has signed a huge contract with BBCGlobal News that will integrate Taboola's content recommendations across its various sites.
Taboola is Profitable and Growing Fast
Even though Taboola still sort of a startup tech company in the early stage of development and growth, it is already profitable. Last year despite the Covid-19 pandemic, the company reported gross revenues of $1.2 billion, and this year, things seem to be even better following the Q1 earnings report.
Taboola CEO, Adam Singolda, said that the company raised $549 million from the recent merger. Overall, besides the steady cash flow, Taboola has somewhere between 500-600 million to spend on growth. Taboola also said it plans to invest around $100 million in research and development this year.
In general, Tabools predict the open web market is expected to be around $64 billion in 2021 and thus, it estimates that the double-digit growth momentum will continue at least in the next two years.
Taboola Connected TV – Another Source of Income
Another crucial factor to consider is Taboola's plans to place content recommendations on connected TV platforms. According to Taboola CEO Adam Singolda, the company plans to do that by Integration with services like Apple News, and other major online TV streaming networks. If that happens, Taboola has the potential to become a market leader in content recommendation advertising network on smart TV platforms.
Open an Account & Buy Shares
If you feel you have made enough research on Taboola and want to continue with the buying process, you will then need to open an account with a brokerage firm that supports its shares. To help you get into the process without any complications on the way, we are going to show you how to get started with eToro, which is an FCA-regulated stockbroker.
Step 1: Sign Up for an eToro Account
At first, visit eToro's website and complete the registration process. From the broker's site, click on the 'Trade Now' button at the top of the page and then fill in your personal details including your name, email address, and create a password.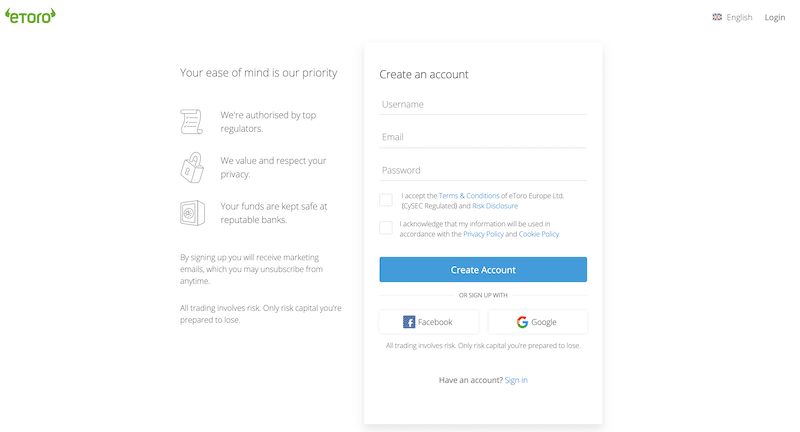 Step 2: Verify your ID
As eToro is authorized and regulated in the UK by the FCA, it must verify clients' identity before they are allowed to make a deposit and start trading CFDs. As such, you are required to upload proof of ID (a copy of your passport or driver's license) and proof of address (a copy of a bank statement or utility bill). Bear in mind that the eToro account verification takes 2-3 business days to be approved.
Step 3: Deposit Funds
Once you get an email from eToro that your account is approved, you can proceed to fund your eToro account. eToro maintains a first-time deposit of $200 or higher, which is around £140. To make a deposit, you can use any of the following payment methods – credit and debit cards, bank wire transfer, PayPal, Neteller, Skrill, Klarna, Trustly.
Step 4: Buy Taboola Shares
At this point, you can buy Taboola shares on the eToro platform. First, you need to find the instrument by clicking into the search bar at the top of the screen and type in TBLA or Taboola.

Now, once you click on the Taboola, you'll be transferred to the instrument page. From there, you can analyze the stock using eToro research and analysis tools such as interactive charts, a news feed, stats about the company, market sentiment, and more. Then, once you are ready to buy Taboola shares, click on the Buy button and place a buying order.
Taboola Shares Buy or Sell?
In summary, Taboola is an interesting stock to buy right now. Certainly, there are some challenges ahead for the advertising company, with the most notable is being the fact it relies heavily on third-party cookies. Therefore, many online sites' readers find Chumbox ads as an intrusive way of advertising. Another problem for Taboola is the growing popularity of ad blockers that can prevent Taboola content recommendations and significantly reduce the company sales.
But, at the same time, any company in the world has challenges they must face from time to time.
Overall, Taboola is in a great position. The company differs from any other online advertising platform by promoting content rather than the conventional ads boxes. Perhaps the most important thing to consider about TBLA stock is that the company is profitable and is expected to continue its fast-growing trend in the next two years – in 2021, the company is expected to grow by 7.4% and in the following two years, Taboola's revenues will grow 13.5% combined. Also, it has benefited from the eCommerce boom during the Covid-19 crisis that is expected to continue beyond the pandemic.
Another thing to consider is the merger of Taboola's with its biggest competitor, Outbrain. Both companies offer pretty much the same advertising service and previously were very close to a merger deal. There are estimations that the two digital ads companies together make up 80% of the Chumbox ads market in the UK. If Taboola and Outbrain will be able to reach an agreement in the near future, then TBLA stock is likely to be the biggest winner.
So, all things considered, there are many reasons to be optimistic about Taboola's future. At  the current Price per Earnings (PE) ratio of around 15, Taboola's price target of $20 (according to MarketBeat) seems very reasonable.
eToro – Buy Taboola Shares UK With 0% Commission
As of this writing, Taboola has a market cap of $2.6 billion and a lot of room to grow in the coming years. If you are not sure Taboola is the right stock for you, then it's still worth keeping an eye on this high-growth advertising company. Otherwise, in our view, the most simple way to buy Taboola shares is via CFDs. For that purpose, you simply need to find a CFD online trading platform like eToro that supports shares of Taboola.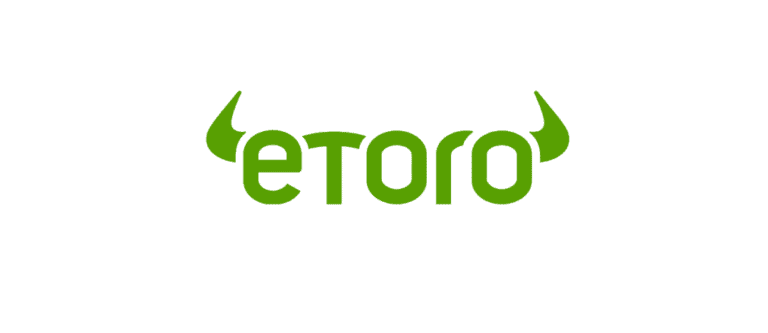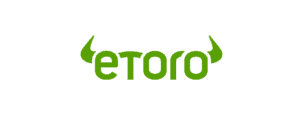 67% of retail investor accounts lose money when trading CFDs with this provider. 
FAQs
Should I buy Taboola Shares?
How much are Taboola shares worth?
Who are Taboola's competitors?