101Investing Review – Fees, Features, Pros and Cons Revealed
Fact Checked
Everything you read on our site is provided by expert writers who have many years of experience in the financial markets and have written for other top financial publications. Every piece of information here is fact-checked.
Disclosure
Please note that we are not authorised to provide any investment advice. The information on this page should be construed for information purposes only. We may earn commissions from the products mentioned on this site.
101Investing is a relatively young CFD broker that offers trading on shares, forex, commodities, and cryptocurrencies.
The platform has a number of things that make it attractive, not the least of which is a 0% commission structure and exceptionally low CFD spreads across the board. 101Investing also sports some advanced trading tools, although the platform can be hit or miss depending on what features are most important to you.
So, is 101Investing the best broker for you? In our 101Investing review, we'll take a closer look at everything this CFD broker has to offer and highlight the features that matter most to UK traders.
101Investing – 0% Commission CFD Broker with Low Fees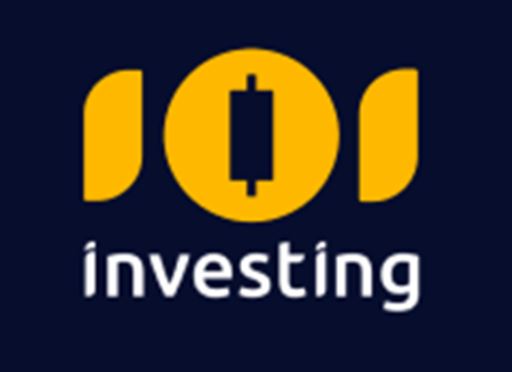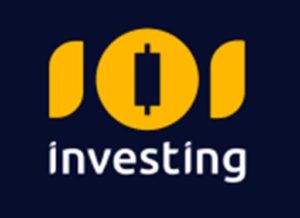 74% of retail traders lose money when trading CFDs.
What is 101Investing?
101Investing is a 0% commission CFD broker founded in 2016. The broker is a subsidiary of Cyprus-based FX-BFI Broker Financial Invest Ltd., a privately held investing firm.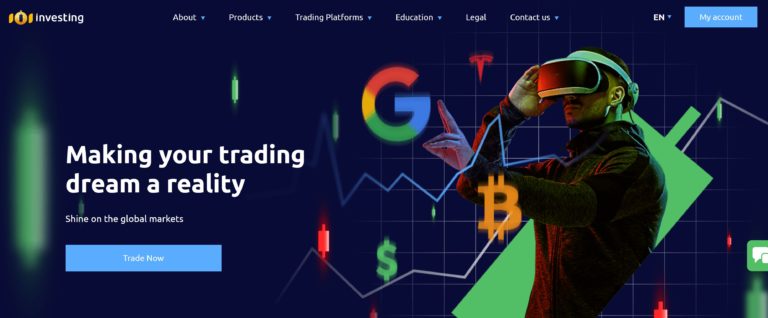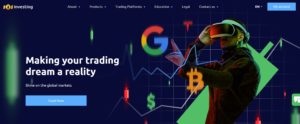 101Investing is available to traders around the world, with the notable exception of the US. However, it's hard to say whether this broker has gained traction in the UK, Europe, or elsewhere, since it doesn't publicize information about its user growth or assets under management.
Regardless of how many UK traders have made the switch to 101Investing in the past several years, there are many things to like about this platform. It offers over 250 CFDs for stock trading, index trading, forex trading, commodity trading, and cryptocurrency trading. All CFD trading comes with 0% commissions and 101Investing offers some of the lowest spreads we've seen in the UK.
We also think that 101Investing has done a good job with its trading platform, WebTrader. It's user-friendly and available through a mobile trading app, enabling you to monitor the market from anywhere. While it has some shortcomings – the charting software is somewhat lacking in technical indicators – it meets the needs of most beginner and intermediate traders. UK forex traders can also take advantage of 101Investing's integration with the MetaTrader 4 trading platform.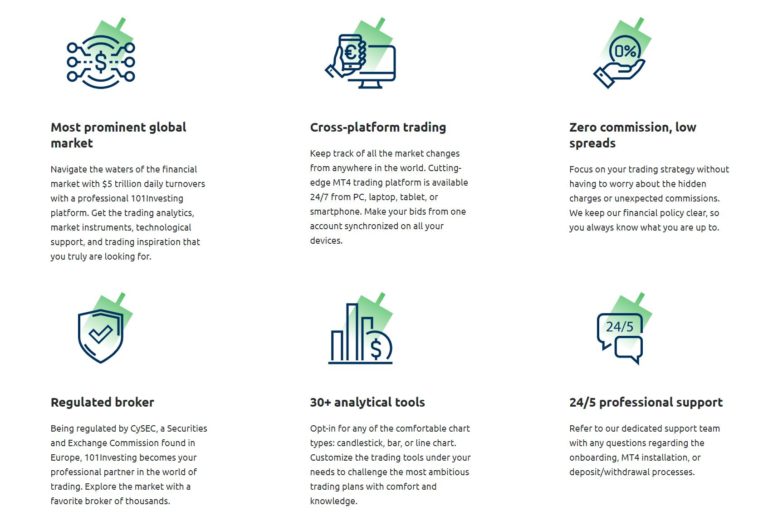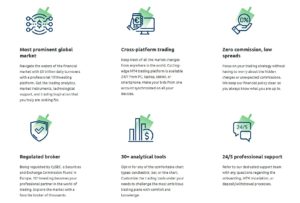 What Shares Can You Buy on 101Investing?
101Investing offers more than 250 CFDs that span shares, indices, forex, commodities, and cryptocurrencies. No matter what market you want to trade, 101Investing is completely commission-free and offers leverage to the limits allowed by the European Securities and Markets Authority (ESMA).
Shares and Indices
To start, 101Investing has more than 75 stock CFDs available for trading. All of the companies you can trade are from the NASDAQ and NYSE exchanges in the US and you can apply leverage up to 5:1. While this selection is somewhat small, it's noteworthy that 101Investing's CFDs cover many of the most popular US companies in the tech, finance, financial, and consumer goods industries.
If you want to invest in corporate markets outside the US, you can do so through 101Investing's index CFDs. The broker has a selection of 15 indices that span North America, the UK, mainland Europe, and Hong Kong.
Forex
101Investing is also quite capable as a forex broker. You can trade any of 48 different forex CFDs with leverage up to 30:1 for major currency pairs (professional traders can access leverage up to 500:1). One especially nice thing about 101Investing is that it supports eight different account base currencies, including GBP, so you don't have to worry about paying exchange fees when trading forex.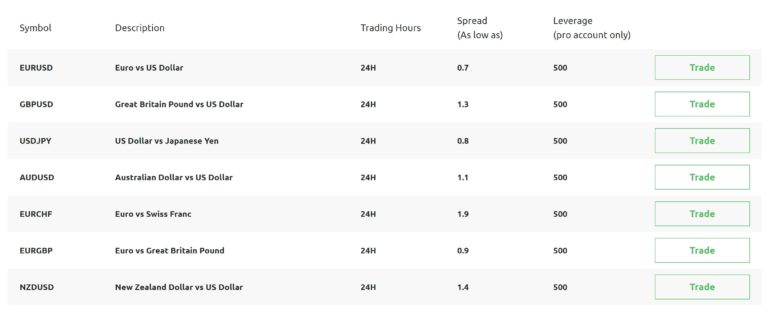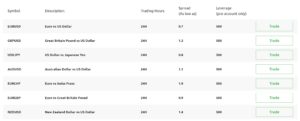 Commodities
This broker also offers a range of commodities, including gold, silver, crude oil, and agricultural products. There are 17 commodity CFDs in all, and retail traders can access leverage of up to 10:1 for most commodities.
Cryptocurrencies
Finally, 101Investing offers an impressively wide range of cryptocurrency CFDs. The broker allows trading on over 50 digital coins, plus has CFDs that pair popular cryptos like Bitcoin against multiple global currencies. All cryptocurrencies can be traded with leverage up to 2:1.
101Investing Fees & Commissions
101Investing charges 0% commissions for all CFD trades on the platform. So, the main way that you pay for your trades is through spreads.
The good news is that 101Investing has one of the least expensive spread structures we've seen from any online broker in the UK. US share CFDs typically trade at just 0.21 pips, which is around half of what other commission-free brokers charge. Index CFDs are slightly more expensive, with the spreads for popular indices starting around 0.32 pips. However, index spreads only exceed 2 pips for less frequently traded indices in Hong Kong and Europe.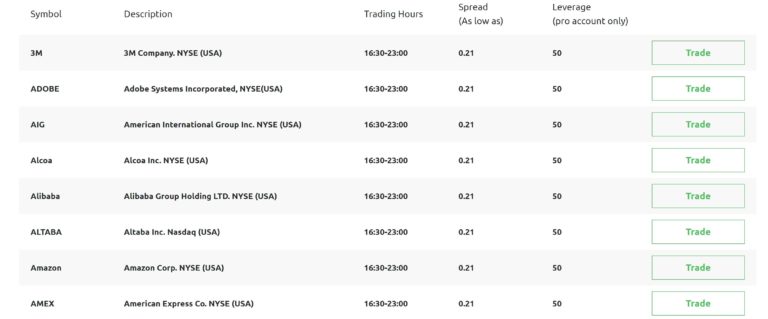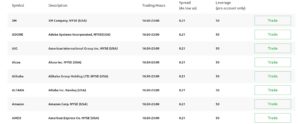 101Inveting's commodity spreads are also surprisingly cheap. Brent crude CFDs trade for just 0.03 pips, for example. Gold trades with a minimum spread of 0.37 pips.
Figuring out 101Investing's forex spreads can be more complicated, since the broker offers three different account tiers: Silver, Gold, and Platinum. To qualify for the Gold tier, you must deposit a minimum of $10,000 with 101Investing. To qualify for the Platinum tier, the minimum deposit is $100,000.
The spreads you pay for forex trades depend on which tier you're in. For the popular EUR/USD currency pair, for example, Silver account holders pay spreads of 2.2 pips, while Gold users pay 1.3 pips and Platinum members pay 0.7 pips. Typically, spreads under 1 pip are considered quite good for this forex pair – so there's a definite advantage to depositing enough money to reach the Platinum account tier.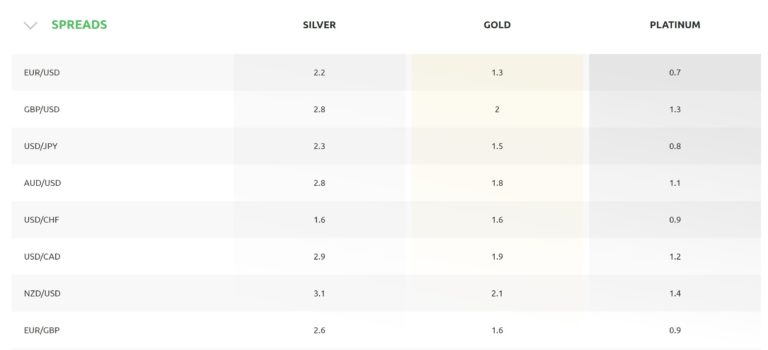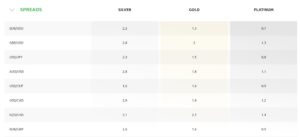 Another benefit to the Gold and Platinum account levels is that they offer reduced swap fees. This is important if you frequently hold leveraged positions overnight. Gold account holders receive a 25% discount on 101Investing's swap fees, while Platinum account holders receive a 50% discount.
Account Fees
Importantly, 101Investing doesn't charge any regular account fees. That means there are no monthly or annual charges just for keeping an account with this broker, and no charges when you make a deposit or withdraw money from your account.
However, 101Investing does charge an inactivity fee, and it's schedule for this fee is surprisingly aggressive. The broker charges 80 EUR after 60 days of inactivity, 120 EUR after 90 days, and 200 EUR after 180 days. If you leave your account inactive for 270 days (around 9 months), 101Investing will charge you a whopping 500 EUR (£445).
That seems like an awfully expensive penalty structure just for stepping away from trading for a few months. The fees are also multiple times higher than what many of 101Investing's competitors charge. So, keep this in mind when using 101Investing.
101Investing Platform and Trading Tools
101Investing offers two trading platforms: WebTrader, a proprietary platform for all CFD traders, and MetaTrader 4, an advanced third-party platform built specifically for CFD trading.
WebTrader
The WebTrader platform is 101Investing's custom-built trading platform. It's suitable for trading any of the markets that 101Investing offers, including shares.
On the whole, we found WebTrader to be extremely easy to use. You can sort and search markets in one dedicated panel and keep track of all your open positions in another. WebTrader also clearly displays your current balance, tradeable cash, and remaining margin balance at all times across the top of the dashboard.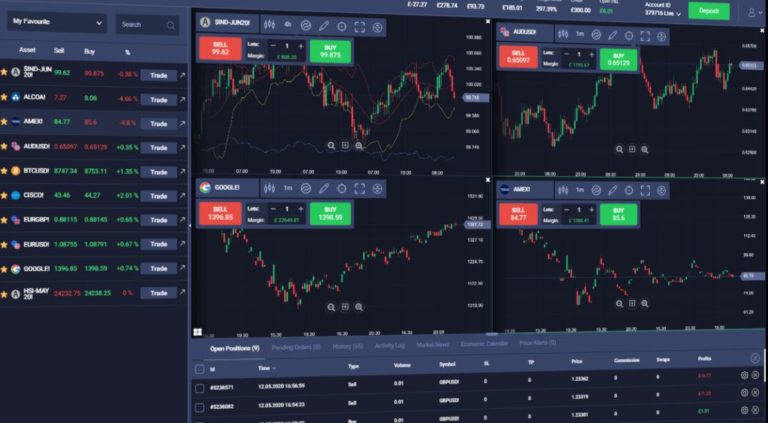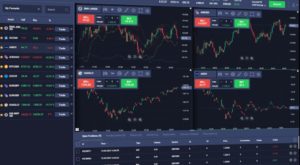 WebTrader's charts are designed more for beginner traders than experts. You can switch between multiple chart types, including standard candlestick charts, as well as access around 30 technical indicators. The selection of studies available is surprisingly limited and you don't have any options for creating custom studies with WebTrader.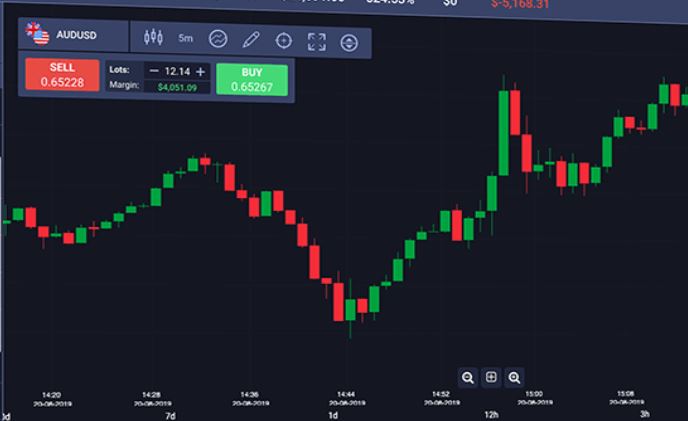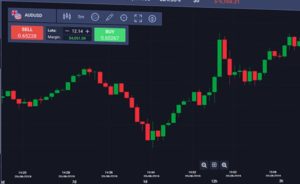 Another thing we found was that WebTrader doesn't enable you to set up trades simply by clicking and dragging points inside the charting window. However, you can buy and sell quickly using one-click trading based on the current market price for an asset. WebTrader also has all the basic order types that most traders rely on, including limit orders, and you have the option to set stop loss or take profit levels with every trade.
MetaTrader 4
101Investing clients can also trade forex (not shares) through MetaTrader 4. This third-party platform is widely used by forex traders and offers many more advanced features compared to WebTrader.
The most notable difference between MetaTrader 4 and WebTrader is that MetaTrader 4 enables you to create your own custom technical studies. The software has a built-in equation developer and coding language, which lets you create highly advanced indicators. You can also use these tools to build forex signals and forex robots, or download premade signals from professional forex traders.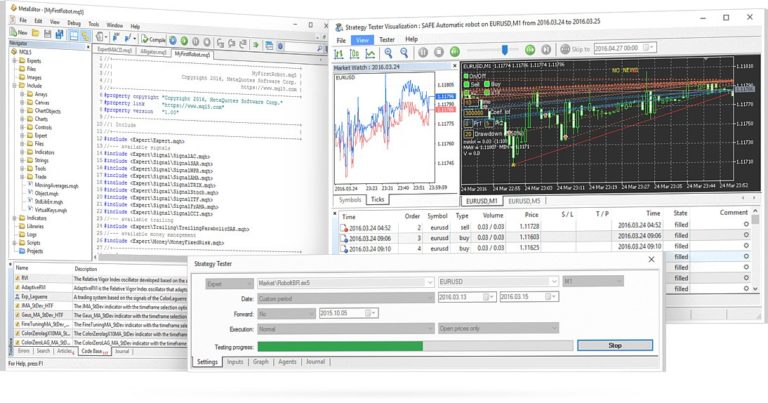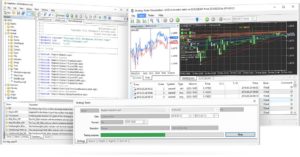 It's worth noting that MetaTrader 4 involves a significantly steeper learning curve compared to WebTrader. So, for beginner forex traders, the ease of use that WebTrader offers can make it the preferred platform. However, advanced traders will be very happy to have MetaTrader 4 available.
101Investing Demo Account
101Investing offers paper trading accounts through the WebTrader platform. When using the demo account, you get £10,000 in simulated cash and can reset the account at any time.
The catch is that you cannot use 101Investing's demo account to try out the trading platform before committing to this brokerage. The demo account is only available after you sign up for 101Investing and make the required minimum deposit (£250).
Research and Analysis at 101Investing
101Investing offers a handful of research tools that we found very helpful.
Perhaps the most impressive feature that this broker offers is an integration with SignalCentre, a UK-based trading platform that offers automated trading signals. While SignalCentre doesn't provide information about the indicators it uses to produce buy and sell signals, you get all the information needed to execute trades: the expected duration of the position, the entry price, primary and secondary target prices, and a stop loss level.
SignalCentre issues dozens of signals during the average trading day for forex, shares, and commodities. Many of these signals are for intraday trades, so the integration works best for day trading.


We also liked 101Investing's market news feed. This is available both through the WebTrader platform and online through 101Investing's website. In addition to covering breaking news stories, the broker's news desk offers daily summaries at the close of trading in Asia, Europe, and the US. These summaries offer a concise explanation of what drove trading and what events or price movements to watch for in coming days.
We were less impressed with 101Investing's economic calendar. While many online brokers offer a calendar that can be sorted by month, asset class, or event type, 101Investing's calendar has none of those features. In fact, it's essentially a plain-text table that only shows economic events on the current trading day. There isn't much value in it, and traders would be better off finding a more comprehensive economic calendar online.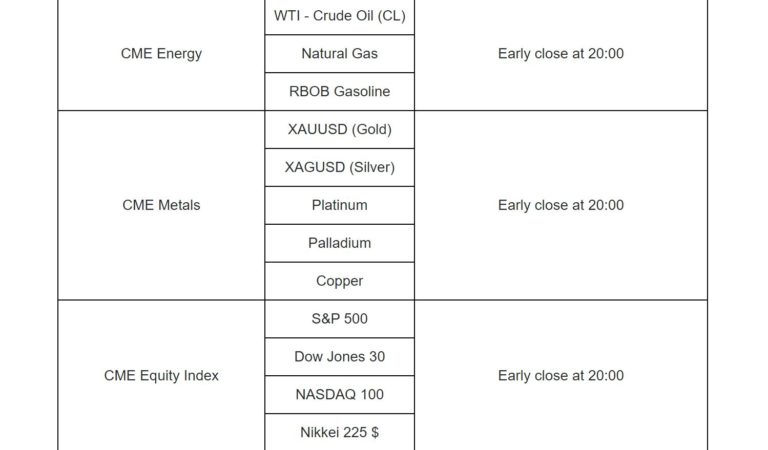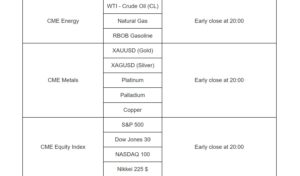 101Investing App
101Investing offers a mobile app for iOS and Android that essentially adapts WebTrader for smartphones and tablets. The mobile app feels extremely familiar after using WebTrader, and nearly all aspects of the charting software are the same. For example, you get the same technical studies and access to one-click trading on the same screen as the price chart.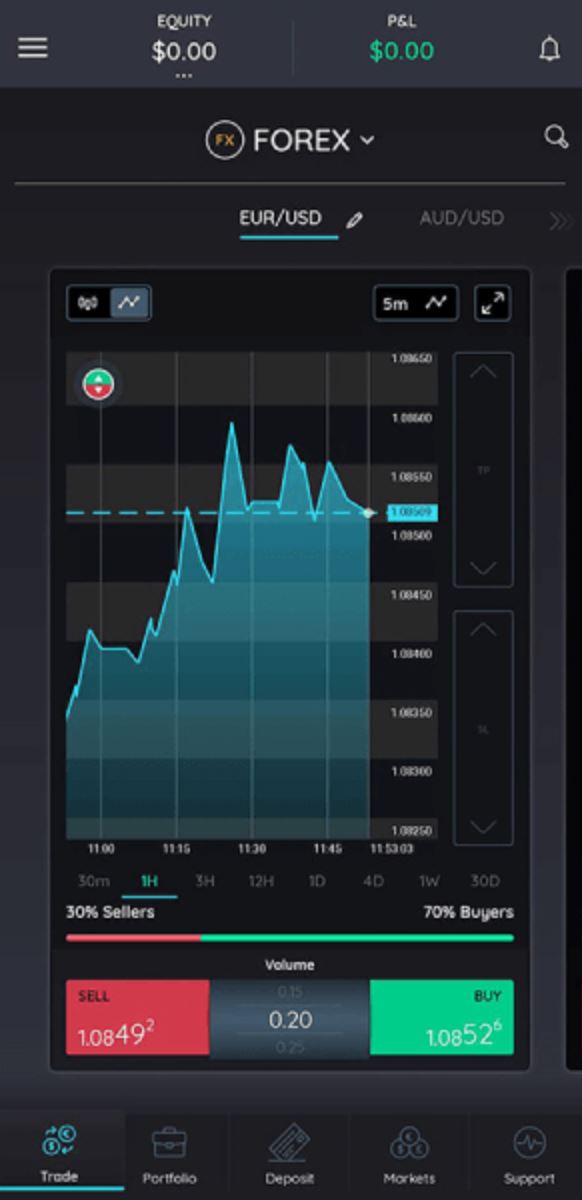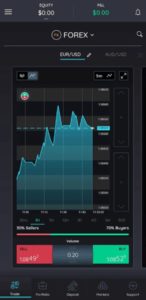 Another thing we liked about the 101Investing app is that it gives you the option to set price alerts. These alerts can be pushed to your device's home screen, making it significantly easier to stay on top of price changes when the market is volatile.
The biggest thing missing from the mobile app is the ability to create watchlists. You can monitor your current portfolio of open positions and save individual CFDs as favourites for quick access, but there's no way to create dedicated watchlists for different markets. This isn't a huge deal, but it is surprising that 101Investing left this detail out.
Payments at 101Investing
101Investing offers a wide variety of ways to pay. You can deposit or withdraw money by credit or debit card (Visa or Mastercard) or by bank or wire transfer. The broker also supports a number of e-wallets including:
Neteller
Skrill
Trustly
Inpay A/S
KoalaPays
eMerchantPay
101Investing requires a minimum deposit of £250 when you first sign up for an account.
Customer Service at 101Investing
101Investing has a highly responsive customer service team available by phone, email, or live chat. The broker's support desk is available from 8 am to 6 pm GMT, Monday to Friday.
That covers the hours that most UK traders will be active, but keep in mind that it doesn't fully match the trading hours of the US stock market (which is open until 9 pm GMT). 101Investing's support hours can also fall short for forex traders since the forex market is global and operates 24/5.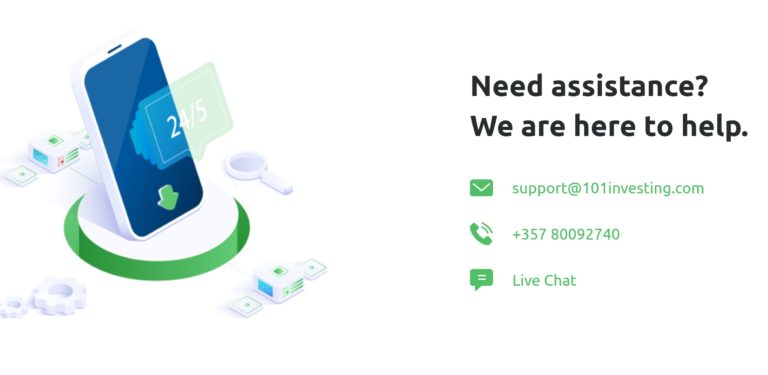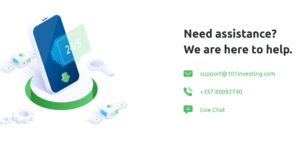 One thing to keep in mind about 101Investing's customer support is that the brokerage doesn't offer an online knowledgebase where you can find answers to common questions or technical documentation for the WebTrader platform. So, if you run into problems while using 101Investing, the only way to get help is to reach out to the customer support team.
101Investing contact number: +357 80092740
101Investing address: 79, Spyrou Kyprianou Ave., MGO Protopapas Building, 1st Floor, 3076, Limassol, Cyprus
Is 101Investing Safe?
101Investing is fully regulated by the Cyprus Securities and Exchange Commission (CySEC), a widely respected European financial watchdog. In addition, all UK accounts are protected by the UK government's Financial Services Compensation Scheme. This insures your account for up to £85,000 in the event that 101Investing runs into financial trouble.
It's worth noting that 101Investing is a relatively young company and it doesn't publish any information about its internal financials. However, this is common practice among privately held online brokerages, so it's not necessarily something to worry about.
101Investing Pros and Cons
Pros
Trade US shares, indices, forex, commodities, and crypto
0% commission CFD trading
Very low spreads, especially for share trading
WebTrader platform is easy to use
Includes MetaTrader 4 for advanced forex traders
Integration with SignalCentre
Cons
Very expensive inactivity fee
Limited selection of share CFDs
Forex spreads are high for Silver account tier
Economic calendar isn't helpful
The Verdict
101Investing is a relatively new brokerage for UK traders with a lot to offer. This broker has more than 250 CFDs for top US companies along with forex pairs, commodities, cryptocurrencies, and global indices. On top of that, all CFD trading with 101Investing is completely commission-free and spreads are well below the UK market average for most assets.
To be sure, 101Investing has some blemishes. We're shocked at how expensive the inactivity fee is, especially compared to the rest of the broker's fees. We'd also like to see a wider range of share CFDs, including some for UK and European companies.
However, it's easy to look past these flaws considering all of the features that 101Investing brings to the table. Beginner traders will find the WebTrader platform and mobile app extremely easy to use. More experienced traders can take advantage of MetaTrader 4 and the broker's integration with SignalCentre. On the whole, we think 101Investing is an excellent choice for a wide range of UK traders.
Ready to start trading? Click the link below to open a 101Investing account today!
101Investing – 0% Commission CFD Broker with Low Fees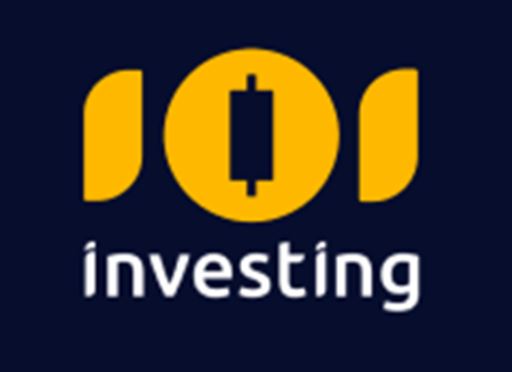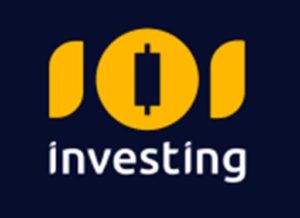 74% of retail traders lose money when trading CFDs.
FAQs
What currencies can I hold in my 101Investing account?
101Investing offers eight different base currencies for all accounts, including USD, EUR, GBP, JPY, AUD, CHF, CAD, or NZD. This is a plus for forex traders since it reduces exchange fees.
Can I open an ISA or SIPP with 101Investing?
No, 101Investing only offers general investing accounts in the UK at this time. The broker is focused on short-term CFD trading rather than long-term investing.
Does 101Investing offer educational resources?
Yes, 101Investing has a wide range of educational resources for newer traders. You can take an online trading course, work through trading tutorials, or access the broker's large library of articles and webinars.
Does 101Investing offer professional accounts?
101Investing does offer professional trading accounts. You must have a balance of at least £500,000 and apply to open a professional account. Professional traders get access to significantly higher leverage – up to 500:1 for major forex pairs.
Does 101Investing offer a desktop trading platform?
WebTrader is only available as a browser interface. However, MetaTrader 4 is available for desktop as well as web and mobile.