How to Buy Metro Bank Shares Online in the UK
Fact Checked
Everything you read on our site is provided by expert writers who have many years of experience in the financial markets and have written for other top financial publications. Every piece of information here is fact-checked.
Disclosure
Please note that we are not authorised to provide any investment advice. The information on this page should be construed for information purposes only. We may earn commissions from the products mentioned on this site.
Metro Bank has had a catastrophic several years. In 2019, the bank announced than an accounting error had led to a dramatic overestimate of its cash on hand. That was followed by investigations from two regulators, a class action lawsuit, and the resignation of its founder and chairman.
Metro Bank shares are now trading at just 105p, down from more than 4,000p in 2018. That's a 97% loss in just two years' time.
The upside for potential investors is that Metro Bank shares are now cheaper than they've ever been before. In fact it's rare to find a major company, let alone a bank, trading at such a discounted valuation. Metro Bank shares are risky, to be sure, but there's a massive upside potential for investors willing to take them on.
If you're thinking about buying Metro Bank shares, this guide is for you. We'll take a closer look at Metro Bank's outlook to help you decide whether this bank is a worthwhile investment. We'll also explain how to buy Metro Bank shares online and highlight two top UK brokers you can use.
Step 1: Find a UK Broker That Offers Metro Bank Shares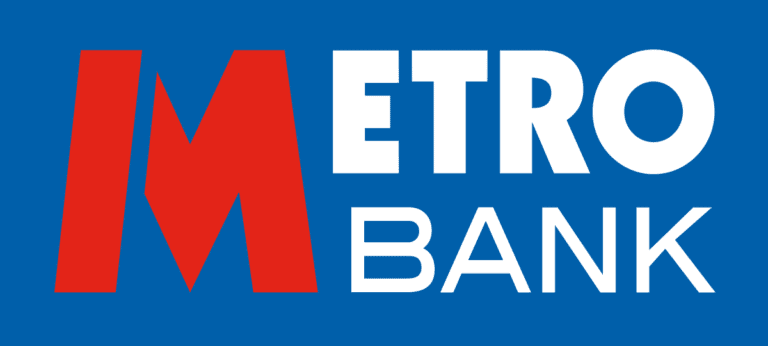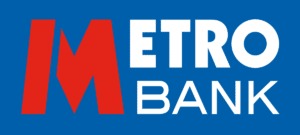 Metro Bank is traded on the London Stock Exchange and, until 2019, it was part of the prestigious FTSE 250 index. Although Metro Bank has fallen from grace, many UK brokers still offer stock trading on shares of this company. That's good news for investors, since it means you have options when it comes to choosing a stock broker.
When considering the best broker for you, there are a couple things to consider. Price is one of the best places to start. We recommend choosing a commission-free brokerage whenever possible, and ideally one with low spreads. Trading commissions can add up quickly, so it's best to avoid them entirely.
You should also check whether a broker offers a mobile trading app, stock research, and charting software. All of these tools can help you evaluate shares and develop a stronger portfolio.
There are dozens of online brokers to choose from in the UK. To make choosing the right one easier, we'll highlight two of our top recommendations.
1. eToro – Buy 800+ Global Shares with Zero Commission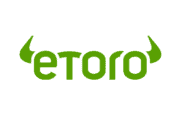 eToro is an excellent all-around choice for share trading in the UK. This broker offers access to more than 800 shares from the UK, US, and beyond. You get to decide whether you want to buy shares outright or trade stock CFDs with leverage up to 1:5. Plus, you can invest in more than 450 ETFs that offer tailored exposure to individual countries and market sectors.
Trading at eToro is 100% commission-free, which can end up saving you a significant amount of money in the long run. In addition, eToro has some of the tightest spreads in the industry. This broker does charge withdrawal fees, but they're just £4 per transaction.
One of the best things about eToro is its robust, yet user-friendly trading platform. With this broker, you get access to a vibrant social trading network and a built-in charting software with more than 90 technical studies. eToro also supports copy trading, which allow you to automate your trades based on the portfolios of expert investors. For traders who want to watch the market on the go, eToro also has a mobile investment app for Android and iOS.
Pros:
800+ global shares and 450+ ETFs
Trade shares or stock CFDs
100% commission-free trading
Built-in charting platform
Social trading and copy portfolios
Accepts PayPal
Cons:
Withdrawal fees (£4 per transaction)
67% of retail investor accounts lose money when trading CFDs with this provider.
Step 2: Research Metro Bank Shares
Whether you're investing in Metro Bank or other banks like HSBC and Lloyds, it's always important to do your research before you put your money on the line.
Metro Bank has taken shareholders on a rollercoaster ride for the past two years. The company has been in hot water with regulators and spooked customers and investors with concerns about its financial stability. The bank is trying to turn things around now, which could mean that the worst has already passed. But it's essential that you have a clear understanding of what challenges this bank is facing and what its path ahead looks like.
Metro Bank Share Price History
Metro Bank set out to revolutionize banking with a focus on consumers and customer satisfaction. The bank was founded in 2010 and was licensed by the UK's Financial Services Authority. It opened its first branch in London later that year, and has since established more than 65 additional branches in the greater London area. That's noticeably short of the bank's stated goal of opening more than 200 branches by 2020.
Metro Bank took a growth-first approach, sinking money into acquiring more customers with plans to focus on profitability later on. Over the first three years of operation, the bank claimed a pre-tax loss of more than £100 million. However, by 2018, Metro Bank had acquired more than 1.7 million customers, mostly in southeast England, and turned a profit of more than £27 million. The bank marked its initial success by listing on the London Stock Exchange in 2016 at a valuation of £1.6 billion and with a share price of 2,000p.
Things turned suddenly for Metro Bank in March 2019, when the bank announced that it had misclassified hundreds of millions of pounds worth of commercial property loans. This was no small mistake, as it meant that the bank was required to have hundreds of millions more in cash on hand to protect against default in those loans. Worse, the misclassification was discovered by regulators rather than through internal checks.
Metro Bank's had already been on the decline from a 2018 high of more than 4,000p per share, and ultimately fell to as little as 72p per share in 2020.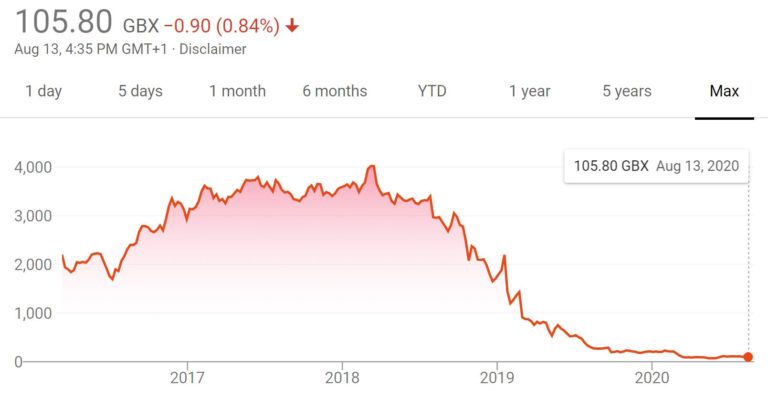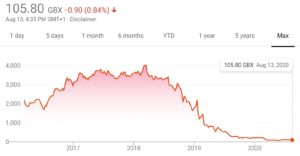 Metro Bank Shares Dividend Information
Metro Bank has never paid out a dividend. The company is unlikely to pay out a dividend anytime soon given that it is currently unable to turn a profit.
Should I Buy Metro Bank Shares?
Metro Bank shares have barely recovered from the nose-dive that started in 2018 and accelerated in 2019. Before you consider buying Metro Bank shares, it's important to understand the dire state of this bank.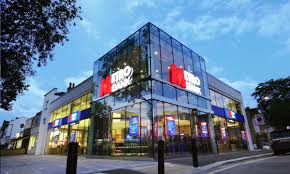 Metro Bank shares have dropped 97% since 2018. In the worst months of 2019, it appeared as if the bank would fail and customers panicked. Thousands of customers took assets out of Metro Bank accounts and safe deposit boxes, which further damaged the bank's reputation.
In addition, the company has been under investigation by both the Financial Conduct Authority and the Prudential Regulation Authority for misconduct related to its accounting practices. Neither of those investigations have yet concluded, but it's likely that they end with heavy fines at minimum and a revocation of the bank's license at maximum. If regulators do revoke Metro Bank's license to operate, it would be essentially a death knell for the company.
All of this has weighed heavily not just on the Metro Bank share price, but also on its business. The company reported that it lost over £500 million in customer deposits over the course of 2019, and it reported an operating loss of £6.7 million in the third quarter of 2019.
The bank is likely under even more stress in 2020 thanks to the coronavirus pandemic. Much of its business is based around large retail locations that have been closed throughout the lockdown and many of its already risky commercial loans have become even riskier thanks to the global economic slowdown. It's also facing declining revenues thanks to extremely low interest rates, which are likely here to stay for some time.
The Bulls' Case for Metro Bank Shares
Frankly, there are a lot of reasons to be concerned about Metro Bank shares and relatively few reasons to be excited. It is far from certain that this bank will survive the next several years even if punishments from regulators are less severe than expected.
That said, the significant risk associated with Metro Bank shares means that they're currently trading at an incredible discount. At the current share price of around 105p, Metro Bank has a price-to-book ratio of 0.13. That's less than half of competitor Barclays' price-to-book ratio of 0.27, already down from 0.47 due to the coronavirus pandemic.
This discount is the main selling point of Metro Bank for investors right now. If the bank is able to turn things around – its leadership is acutely aware of the need to rethink the bank's business model and cut back on operating costs – the Metro Bank share price could soar over the next few years. Investors who are willing to take on a significant amount of risk right now could be rewarded with four-digit returns if Metro Bank is able to recover.
Step 3: Open an Account and Deposit Funds
Want to buy Metro Bank shares to benefit from this bank's turnaround effort? You'll need to open a new brokerage account. We'll show you how to buy shares using eToro, which offers one of the best share dealing accounts in the UK including commission-free trading, copy portfolios, and a user-friendly charting platform.
Navigate to eToro's homepage and click the 'Join Now' button to get started. You'll need to enter a new username and password for your account, along with your name, address, email, and phone number. eToro will then ask you to verify your account by uploading a copy of your driver's license or passport and a copy of a recent utility bill or bank statement. Verification is required by the Financial Conduct Authority and helps prevent financial fraud.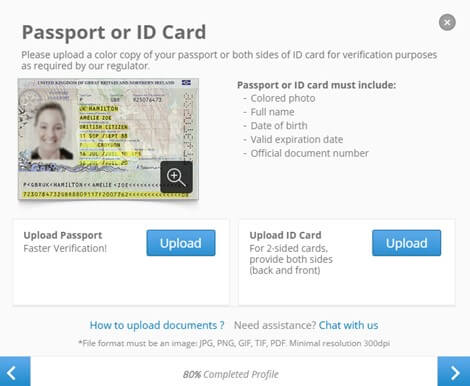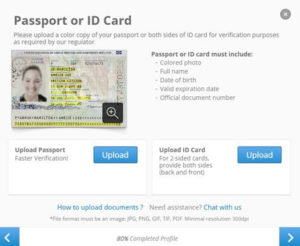 Before you can start trading with your new account, you need to deposit funds. eToro requires that new users deposit a minimum of £140. The broker supports several payment methods, including:
Debit card
Credit card
UK bank transfer
Wire transfer (extra fees apply)
PayPal
Neteller
Skrill
If you deposit funds by debit card, credit card, or e-wallet, they will be available for trading immediately. Deposits made by bank transfer typically appear in your account within 2-3 business days.
Step 4: Buy Metro Bank Shares
Once your eToro account is funded, you're ready to buy Metro Bank shares. Navigate to the eToro dashboard, then enter 'Metro Bank' in the search bar at the top of the page. Click on Metro Bank when it appears in the drop-down menu to be taken to the company's stock page.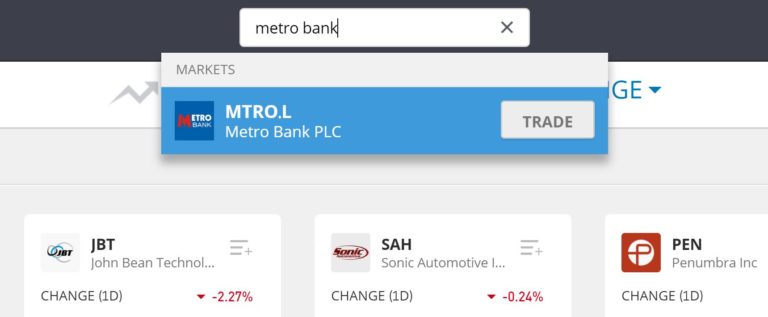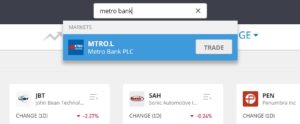 Now click 'Trade' to open an order form. Here, you can tell eToro how much money you want to invest in stocks of Metro Bank. eToro supports purchasing fractional shares, so you can enter any amount greater than £40.
You can also enter a stop loss or take profit level to manage risk. We highly recommend placing a stop loss when trading Metro Bank given the riskiness of this bank's shares. You can also set your desired leverage, up to 5:1. Note that trading with leverage increases the risk of your trade and comes with additional fees.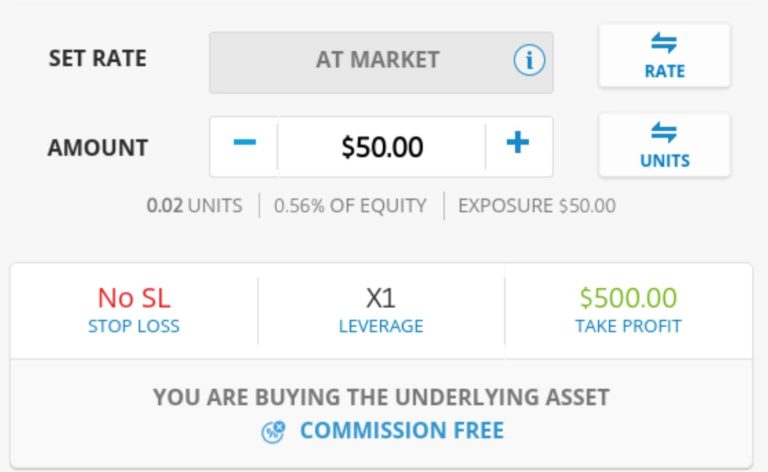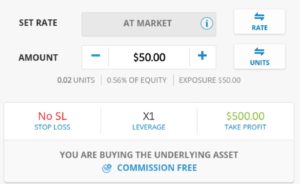 When you're ready to buy Metro Bank shares, click 'Trade.'
Metro Bank Shares Buy or Sell?
Metro Bank is an extremely risky stock. The bank is in hot water with regulators and has lost a significant amount of trust among consumers. It's not turning currently turning a profit, and it will have a hard time increasing its revenue streams as long as interest rates remain as low as they are right now. All of these factors mean that it will be very difficult for Metro Bank to remain solvent over the next one to two years.
For most long-term investors, the level of risk inherent in Metro Bank shares simply isn't worth it. But risk-tolerant investors might see Metro Bank as a once-in-a-lifetime opportunity. The shares are trading at an extreme discount even relative to other UK banks that have been hit hard by the coronavirus pandemic. If this bank is able to turn things around and turn a profit in a few years, it could mean a 1,000% gain or more for anyone who buys the stock around the 100p level.
Just be clear that if you do buy Metro Bank shares, there's a very real chance they could be worthless in a few years' time. Until there's more clarity on the bank's plan for recovery and a resolution to the investigations around it, buying Metro Bank shares is essentially speculation.
The Verdict
Metro Bank is in a death spiral. Most investors will want to avoid this stock, although investors with a high tolerance for risk could see the bank's current situation as an opportunity. The bank's leadership is well aware of the need for transformative action, but it remains to be seen whether it can pull off a turnaround before investors abandon it entirely.
Want to buy Metro Bank shares? Sign up for an eToro account today to get started!
eToro – Buy Metro Bank Shares with 0% Commission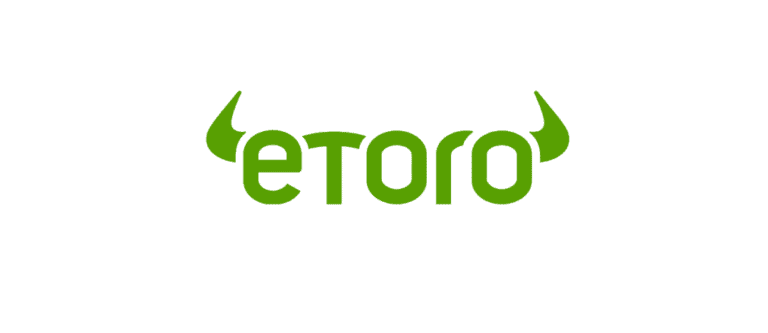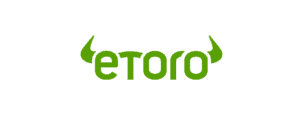 67% of retail investor accounts lose money when trading CFDs with this provider.
FAQs
What is Metro Bank's ticker symbol?
Metro Bank trades on the London Stock Exchange under the ticker symbol 'MTRO.'
Has Metro Bank ever been profitable?
Metro Bank reported profits in 2017 and 2018, but has taken a loss in every other year since 2010. Notably, the profits in 2017 and 2018 were only possible because of the bank's miscounting of risky loans that it did not fully cover in line with financial regulations.
What are Metro Bank's operating costs?
Metro Bank spends around £100 million as operating costs each year. Much of this is to operate its physical bank branches and to service debt it took on to create the financial coverage necessary for its high-risk loans.
Have regulators announced penalties for Metro Bank?
Metro Bank is currently under investigation for its misassignment of risky loans by the Financial Conduct Authority and Prudential Regulation Authority. Neither regulator has yet finished its investigation or announced potential penalties for Metro Bank's misconduct.
Is Metro Bank a target for a takeover?
Metro Bank could eventually be a target for a takeover by a bigger bank. However, that seems unlikely as long as the bank remains unprofitable and has growing operating expenses.