How to Buy Manchester United Shares UK – With 0% Commission
Fact Checked
Everything you read on our site is provided by expert writers who have many years of experience in the financial markets and have written for other top financial publications. Every piece of information here is fact-checked.
Disclosure
Please note that we are not authorised to provide any investment advice. The information on this page should be construed for information purposes only. We may earn commissions from the products mentioned on this site.
Almost every person on the planet knows Manchester United, one of the most popular and biggest football clubs in the world. But, not many people know that Manchester United is a public listed company and it is possible to invest in this giant football club. So, in this guide, we'll show how to buy Manchester United shares UK.
We suggest the best brokers that offer MANU shares, and analyze its share price performance, and the financial status of the 'red devils'.
How to Buy Manchester United Shares UK – Step by Step Guide 2021
If you want to buy shares of Manchester United instantly without going into further details, simply follow our quick step by step process below:
Step 1: Open an eToro Account – Head over to eToro's website, click on the 'Join Now' button and enter the necessary details.
Step 2: Verify your Account – Verify your eToro account by uploading proof of ID (a copy of your passport or driver's license) and proof of address (a copy of a bank statement or utility bill).
Step 3: Deposit – Deposit at least 200 USD using a credit/debit card, bank transfer, or e-wallet.
Step 4: Buy Shares – Search for Manchester United in the search bar and click on the 'Trade' button. Then, enter the amount of money you'd like to invest in MANU and then click 'Open Trade'.
Step 1: Choose a Stock Broker
Since 2012, Manchester United is listed on the New York Exchange (nyse) under the ticker symbol MANU. This means that you'll have to find a reputable stockbroker that operates in the UK and gives you access to the US markets. One such broker is eToro, which is FCA regulated broker and offers commission-free trading on US shares.
With that in mind, in the section below, we reviewed this broker to help you get more information before you sign up and open an account.
1. eToro – Overall Best Broker to Buy Manchester United Shares in the UK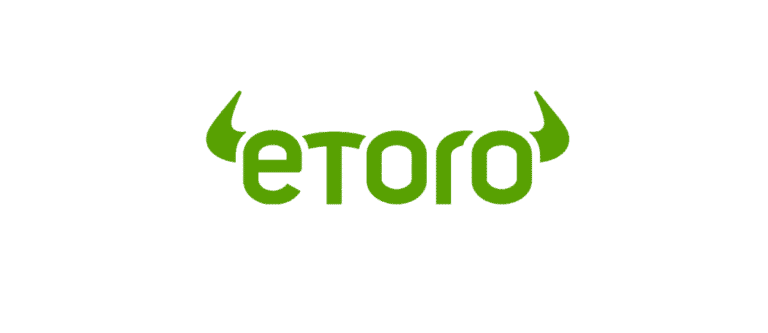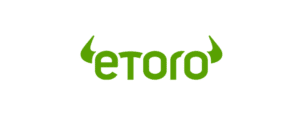 As previously mentioned, eToro is our most recommended broker to buy shares in the UK, and for several reasons. First and foremost, this broker, which was founded in 2006 and has over 17 million registered users, is heavily regulated in the United Kingdom and across the globe. Not only it has licenses from the Financial Conduct Authority and other top-tier regulators, but it is also a member of the Financial Services Compensation Scheme, which means that customers' funds are safe and secure in any case.
Secondly, eToro is a commission-free share dealing trading platform, meaning users don't pay any fixed trading fee when getting in and out of a position. This is quite the opposite of traditional stockbrokers who charge a relatively high fee of around £1.5-£5 per trade. In the case of eToro, a trader pays the buy and ask spread only and has no other trading fees or monthly/annual account management fees. Additionally, the process of buying shares via eToro is easier due to the ability to use fractional trading and the leverage ratio of 5:1 provided by the UK-based broker.
Further, eToro does not provide a conventional trading platform that is complicated to operate and requires technical skills. Instead, you get access to a user-friendly trading platform that looks much more like a social platform rather than a trading platform. As such, you'll be able to analyze an instrument like Manchester United share price on an instrument page where you get access to the news feed from other users, stats about the company, interactive charts, and research tools.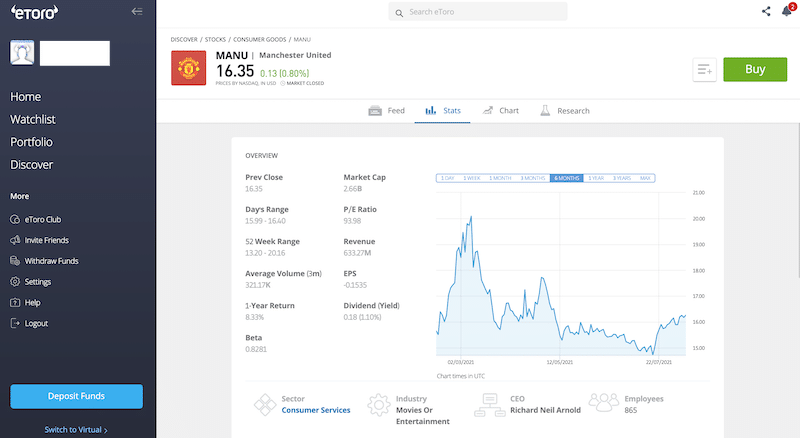 Best of all, when you join to eToro, you become a member of the largest social trading platform in the world. As such, you can discuss with other users, share trading ideas, and even copy trades of other traders using the broker's flagship product knows as the CopyTrade tool. Plus, you'll be able to invest in smart portfolios, which are basically built-in managed portfolios with a focus on a sector, region, or market.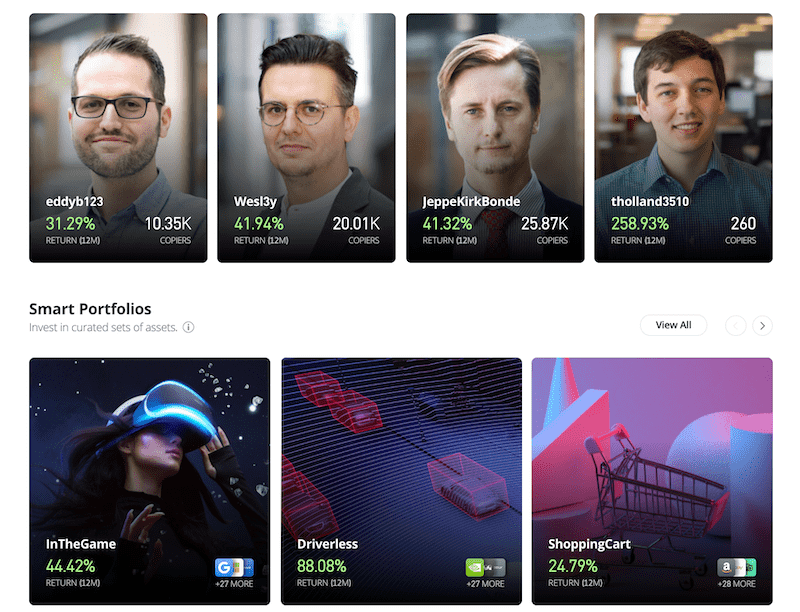 Finally, eToro is not only a trading platform for buying shares but is a multi-asset network where you can trade indices, commodities, FX currency pairs, ETFs, and cryptocurrencies. To get started, you need to meet a minimum deposit requirement of $200 or sign up and use an unlimited demo account until the point you feel confident to start trading the live markets.
Pros
eToro offers commission-free trading on shares, including shares of Manchester United
No stamp duty tax on UK shares
Vast selection of assets – shares, ETFs, commodities, indices, cryptocurrencies, and currencies
No account management
A user-friendly trading platform that includes the CopyTrade and CopyPortfolios
Regulated by the FCA and ASIC
Minimum deposit of only $200
Cons
Small withdrawal and inactivity fees
Not a professional trading platform
67% of retail investor accounts lose money when trading CFDs with this provider. 
Broker Price Comparison
Obviously, there is a wide list of stockbrokers that allow users to buy and sell US shares, including those of Manchester United. That said, you need to take into consideration factors such as the pricing structure, the trading platforms and tools you be able to trade on, and the reliability of the broker. To help you in your decision, below you can find a comparison table of some of the best stockbrokers in the UK that give you access to Manchester United shares.
| | | | |
| --- | --- | --- | --- |
| Broker | Commission | Account Fee | Deposit Fee |
| eToro | 0% | None | None |
| | | | |
| Fineco Bank | £2.95 per trade | None | None |
| Libertex | From 0.1% | None | None |
| Hargreaves Lansdown | £11.95 per trade | None | None |
Step 2: Research Manchester United Shares
Before you go out to purchase Manchester United shares, it would be best if you research more about this football club. As such, you need to take a look at the financials and the future plans of Man United, the dividend payout, and the share price performance over the last years.
With that in mind, the section below will help you get as much information as possible on Manchester United share price and the current financial status of the club
What is Manchester United?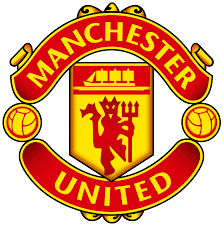 Manchester United is a football club founded in 1878 as Newton Heath L&YR Football Club and changed the name to Manchester United Football Club in 1902. Today, it is one of the largest and most popular football teams in the UK and worldwide with a fan base of 1.1 billion as of 2019.
But Manchester United is not only a football club that competes in the Premier League and in other European leagues like the Champions League – but it is also the fourth largest most valuable football club in the world in 2021 after Barcelona, Real Madrid, and Bayern Munich.
Old Trafford, also known as the "theatre of dreams", is Manchester United's stadium since 1910 and has around 76,000 seats since 2006 when the football club has expanded the stadium. Old Trafford is the second-largest stadium in the UK after Wembley and the 34th largest stadium in the world.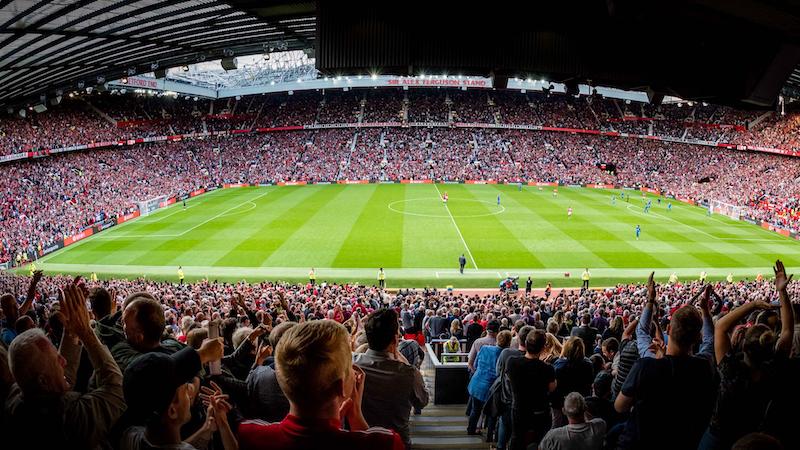 Presently, Manchester United is primarily owned by the Glazer family after Malcolm Glazer took hold of a majority stake in the football club in 2005.
Manchester United Share Price
Shares of Manchester United are listed on the New York Stock Exchange since 2012 when the Glazers sold a portion of their ownership in Manchester United in an initial public offering (IPO) on the US stock market. The MANU stock was sold to the public at a price of $14 US dollar per share and since then, the Man United share price was trading at a fairly narrow range.
But while the Manchester United stock was trading steadily for the first six years, in 2018, it reached its record levels of $26.20 per share due to excellent earnings results and increasing demand from investors. However, since then, the MANU share price is trading at a downward trajectory, reaching the lowest level of $13.29 in March 2020 at the time the coronavirus pandemic has shut the sports world.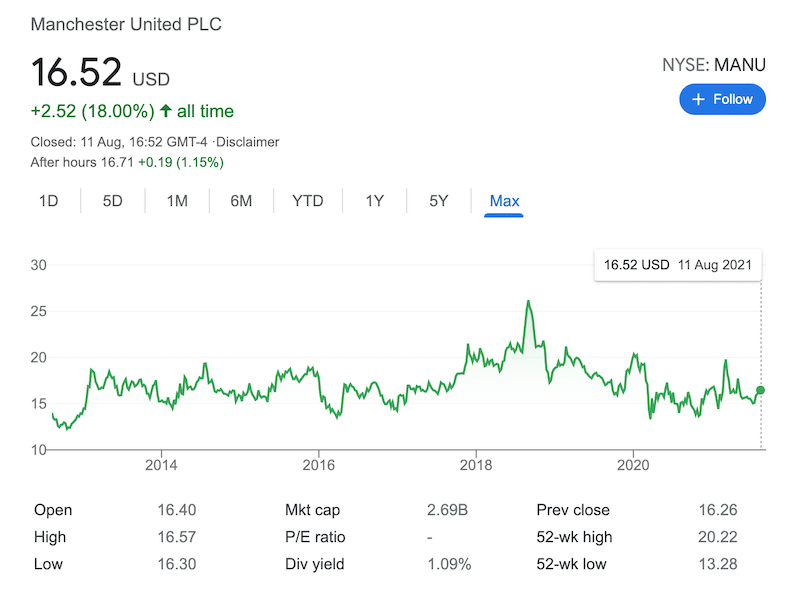 67% of retail investor accounts lose money when trading CFDs with this provider.
Nonetheless, Man United still has a market cap of nearly $2.7 billion, and a profitable financial operation despite the pandemic. Early on this year in March, the club reported its first profitable quarter after a year, with a net profit of £63.9m in the final quarter of 2020.
Manchester United Shares Dividends
Another key reason why Manchester United stock is considered attractive for purchase is that investors get an annual dividend of $0.18 per share, which represents a dividend yield of 1.10%. Notably, since 2016, Man United pays the same semi-annual dividend payout of $0.09, with a dividend yield that ranges between 0.95%-2.28%.
Manchester United ESG Breakdown
Nowadays, many investors are looking to invest in companies that are environmentally friendly and socially responsible. One way to find out if a company is indeed 'ethical' is by using the ESG score. In the case of Manchester United, the figures are as follows:
Environmental – 63
Social – 51
Governance – 49
Overall, the club scores above the average and is considered a socially friendly business, which can be partly attributed to the recent news that Man United partners with a renewable energy group to create a more sustainable future.
Are Manchester United Shares a Good Buy?
Since the Covid-19 pandemic has disrupted the sports world, Manchester United's share price fell quite drastically due to the loss of revenues and the uncertainty of the sports industry. Ultimately, the MANU share price dropped from around $20 per share to the lowest levels over the last five years of $13.29 per share.
However, it seems that the negatives are already priced at the Manchester United share price, including the news that the Glazer family plans to sell shares of Man United in a secondary offering. Presently, in the case of Manchester United, there is more good news than bad ones. First, the announcement that Man United is joining the Super-Premium tournament could provide the club with an extra €4 billion and a fixed payment of €264 million per year. Given the fact that Manchester United's total revenue in 2020 was around £510, this is a major boost for the club.
Other positive factors include the increase by £4.1 million in cash and cash equivalents, the new sponsorship from TeamViewer, and the opening of the Theatre of Dreams" Experience Centre in Beijing. So, all things considered, we believe that Manchester United could be trading by the end of 2021 or in 2022 in pre-covid-19 levels at around $19 per share.

Step 3: Open an Account & Buy Shares
After we have covered all the details about Manchester United plc share price performance and its financial status, it's time to show you how to buy MANU shares with our recommended brokerage firm, eToro.
Step 1: Open an eToro Account
The first thing you need to do is to visit eToro's website and click on the 'Join Now' button. Then, you'll see a registration form where you are required to enter your personal details including first and last name, and email address, and create a username, and password.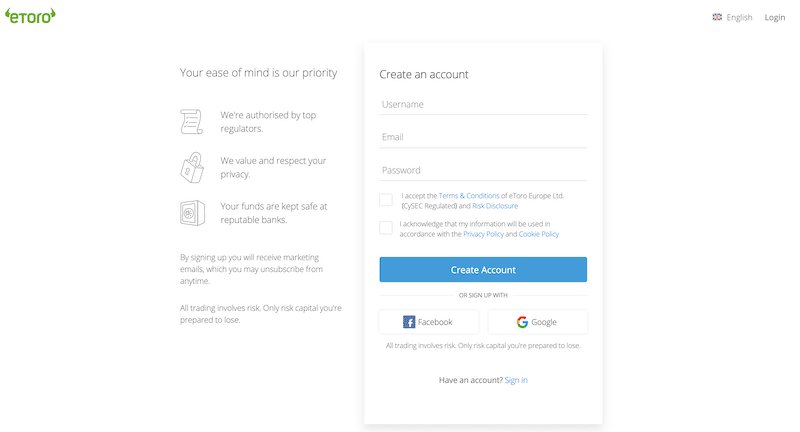 Step 2: Verify your Identity
At this point, you can log in to eToro's trading dashboard and learn how to use the platform with a demo account. However, because eToro is regulated by the FCA, you are not allowed to make a deposit before you verify your identity and complete the KYC process. This requires you to upload proof of ID (a copy of your passport or driver's license) and proof of address (a copy of a bank statement or utility bill) directly from eToro's dashboard.
Step 3: Fund your Account
Once your account is approved, you can transfer funds to your account by using one of the following supported payment methods – credit and debit card, bank wire transfer, PayPal, Neteller, Skrill, Klarna, and Trustly.
Take note that in order to be able to trade on eToro's platform, you need to meet a minimum deposit requirement of $200.
Step 4: Buy Manchester United Shares
Now that you have funds in your eToro account, you can start trading. You will first need to find Manchester United shares on eToro's dashboard by typing in the symbol (MANU) or Manchester United in the search bar, as shown in the image below.

Then, you'll be channeled to the Man Utd instrument page. From there, you can analyze the stock and place a buying order. To do that, click on the Buy button and you'll immediately see an order form in which you can specify the amount you want to invest in Manchester United and the type of order (market or limit).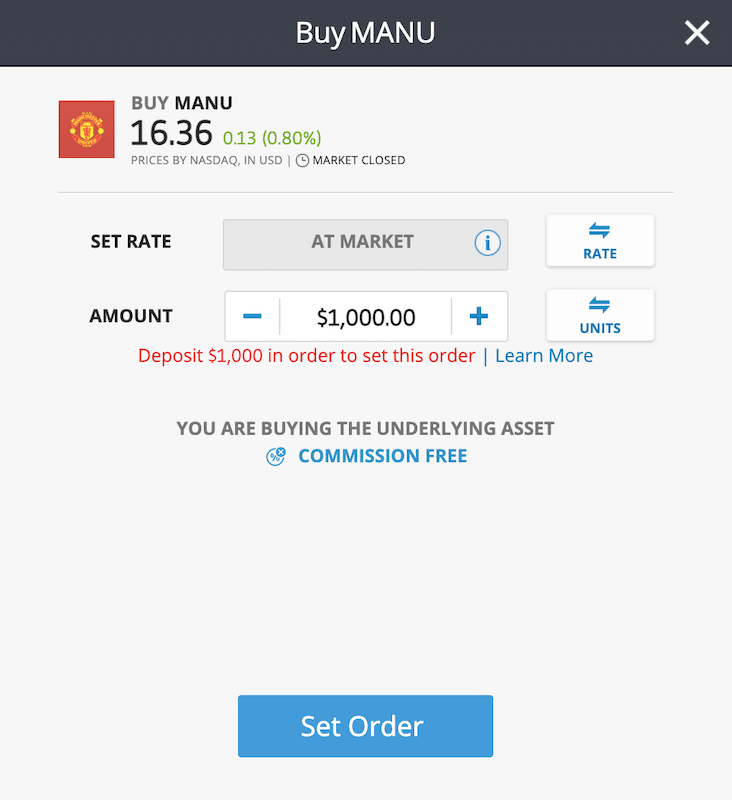 Manchester United Shares Buy or Sell?
With an incredible record of 20 premier league and three Champions League titles, it is very difficult to see Manchester United disappears from the football global arena. What's more, the fact that the lockdown restrictions in the UK have been gradually lifted recently is a good thing for every sports club in the world, and in particular for Manchester United which is heavily dependent on selling home match tickets.
Also, the announcement that Man United will join the European Super League along with other five English clubs that include Manchester City, Liverpool, Arsenal, Chelsea, and Tottenham – is another extra revenue for the "red devils". Other than that, the club is operating in a different way these days, despite the criticism from some fans and their constant demands from the Glazer family to sell the club.
Overall, Manchester United is on the right track, and the club is likely to be successful in the future. In our view, it could be a great buy and hold stock, especially with a stable annual income and analysts predictions of a price target of $19 per share.
eToro – Buy Manchester United Shares with 0% Commission
To sum up, Manchester United is still one of the richest football clubs in the world and is the most valuable digital output sports club in the world, according to a report published by Horizm. Based on our analysts, the Manchester United stock price is expected to rise in the near future, due to the ease of lockdown restrictions and the boost in revenues from the participation in the new super league. 
To buy shares of Manchester United, we recommend eToro as the best platform in the UK. This is because the broker does not charge any trading fees and provides a user-friendly and effective trading platform.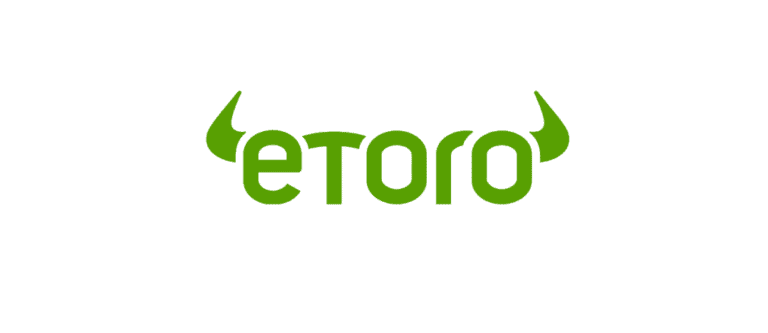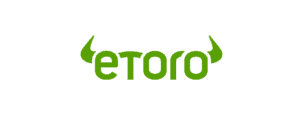 67% of retail investor accounts lose money when trading CFDs with this provider. 
FAQs
Are Manchester United shares a good buy?
Where can I buy Manchester United shares?
Who owns the most Manchester United shares?
How much do Manchester United shares cost?
Are Manchester United shares risky?