How To Invest In Bonds- Best Places To Buy 2023
Fact Checked
Everything you read on our site is provided by expert writers who have many years of experience in the financial markets and have written for other top financial publications. Every piece of information here is fact-checked.
Disclosure
Please note that we are not authorised to provide any investment advice. The information on this page should be construed for information purposes only. We may earn commissions from the products mentioned on this site.
Bonds can be a great investment option if you want to invest in something other than stocks or cryptos. Bonds are traded worldwide because they want to profit from the investment or need it for solvency.
In this article, we will go into more detail about bonds and how to invest in bonds. In addition, we mention some of the reasons why you should invest in this type of digital asset.
What are bonds?
Bonds are a commitment made by an investor and the bond issuer. The issuer may be a government, a company, or a government agency, to pay the investor a specified amount of interest for a specified period of time. When the bond matures at the end of the fixed period of time, the issuer must return the bond money to the bond owner. A bond is a way to finance a business or debt.
Bond payments can be set in two classes: those that are fixed-rate and those that are variable rate. In the possibility of a fixed rate bond, the issuer must commit to paying a certain amount of interest, which is what the investor should expect and receive. If a floating/variable rate bond is chosen, the payment is adjusted either up or down depending on the existing interest rate. A bond can pay interest on a monthly, semi-annual, quarterly, or even annual basis.
When a bond is paid, it is called a coupon, and the payment does not change since the conditions are specified in the bond terms.
If the price of the bond increases, the bondholder will continue to receive the same fixed payment. However, the yield, calculated by dividing the coupon by the bond price, falls in this case. Therefore, the bond's yield also increases when its price falls, even if its coupon remains the same.
Bond prices are heavily influenced by changes in interest rates, maturity dates, borrower creditworthiness, and general investor sentiment, unlike stock prices, which are driven by company growth and profitability.
Types of bonds
You can buy different types of bonds on the market. Below, we will talk about the mot popular types of bonds and their main characteristics so that you can choose the best bond for you according to your investment plan at the end of this guide.
Corporate bonds
The first thing to mention about corporate bonds is that there are different types, depending on the interest rate, maturity date, and credit quality. For example, if you want to buy a corporate bond, seeking to finance the operations of a company in which you are interested, then you, as an investor, buy and receive the bond as a promissory note from the organization. In return, you receive regular payments of interest earned. However, as for the risk you take when you want to be an investor, it is different since it all depends on the solvency of the company, and it is also affected by inflation.
One aspect to highlight about corporate bonds is that they can be less volatile than a stock. If a company proceeds bankrupt and is liquidated, bond owners have many more options to receive part of the investment than those who own stocks.
There are two major types of corporate bonds: investment grade and non-investment grade. Unlike investment-grade bonds or U.K. government bonds, junk bonds are considered riskier and earn higher yields. However, the risk of default or loss of money is higher.
Savings bonds
Savings bonds are a common type of government bond. These are bonds issued by a government to raise funds from the public to achieve project financing and other operations for the management of the economy. Governments borrow money from the public when they issue bonds, which they promise to repay at a certain date. The government pays interest to its bondholders in exchange for providing them with capital.
These bonds are not subject to state or local income taxes, which makes them very attractive to many people. But unfortunately, these bonds are non-transferable and non-marketable.
Municipal bonds
Municipal bonds are when local governments seek to raise money for infrastructure improvements. While investing in a municipal bond is an investment in a public asset at the same time, bonds are a safe investment and can sometimes get tax exemptions.
Treasury bonds
Treasury bonds are also known as Gilts in the United Kingdom. Similarly, the UK government issues index-linked Gilts, whose interest increases in line with retail prices.
For many investors, this type of bond proves to be the most secure. However, in terms of interest rate and yield, they may be low, so, in some cases, higher risks must be taken in order to have high yields.
Gilts are considered one of the safest types of bonds. However, the interest rate, or yield, that gilts offer is usually quite low; as with all investments, you have to take on more risk to enjoy potentially higher returns. However, if you already have other investments, a loan to a stable government with a strong economy should help spread your asset allocation fairly evenly.
Why invest in bonds?
Bonds tend to be less volatile than stocks, and it is recommended that they should always be part of your investment portfolio. If a corporation goes bankrupt and you hold bonds, you will be able to receive part of your initial investment before those who hold shares, although this is not always the case if you decide to invest in a fund.
They can be a good option if you are looking for income and want capital since bonds vary according to the interest rate. So depending on the established times, you will receive your income periodically.
In the case of investing in Treasury bonds, you should know that they are considered by many the safest in the market, so your investment will be secure, and you have a high probability of recovering all your invested capital.
Remember that it is always important that your portfolio is as diversified as possible and never invest all your capital in a digital asset, as you risk losing all your investment. With bonds, you can reduce the risk of loss by investing in more than one type of bond in the market.
It never hurts to mention that you should always analyze the types of bonds very well and select the one that suits you reasonably. Make sure you never invest all your capital because the move may go wrong, and you may be left with nothing.
How To Invest In Bonds Quick Steps
Now you know a little more about what bonds are, you may be wondering how to invest. Below are the key steps to investing in bonds in the UK.
✅Step 1: Choose a broker
Creating an account with a broker is as simple as selecting one, connecting to the website, and entering your information.
🔎Step 2: Choose a type of bond to buy
As we have described in this article before, there are different types of bonds to buy in the market. You should decide the one that best suits what you are looking for to meet your financial goals.
💳Step 3: Fund your account
In the Deposit Funds menu, select the most convenient deposit method, enter the amount and currency, and click Deposit Funds. Debit, credit cards, and bank wire transfers are options brokers can accept.
🛒Step 4: Invest in bonds
You can search for stocks by entering their name in the search box. After clicking on a stock, you will see the "Trade" button. Click Open Trade once the trade total has been entered to purchase the stock.
Best Places To Invest In Bonds Reviewed
Below are some popular bond trading platforms that you may consider. Of course, many bond trading platforms are available on the market, but we have selected some of the most well-known ones.
1. eToro – Overall Best Bonds Trading Platform

With more than 20 million members, eToro is one of the most recognized platforms in the market. In this platform, it is possible to trade different digital assets. You can find many other assets in bonds, stocks, and cryptocurrencies. It is also possible to trade CFDs. eToro is a commission-free platform. The only thing to pay watch to is the low bid/ask spread.
On eToro, you can diversify your portfolio, as you can trade metals, commodities, and bonds, among others. Shares of your favorite company can also be purchased on this platform. In addition, you can apply leverage, short sell, and trade instruments such as CFDs depending on the product.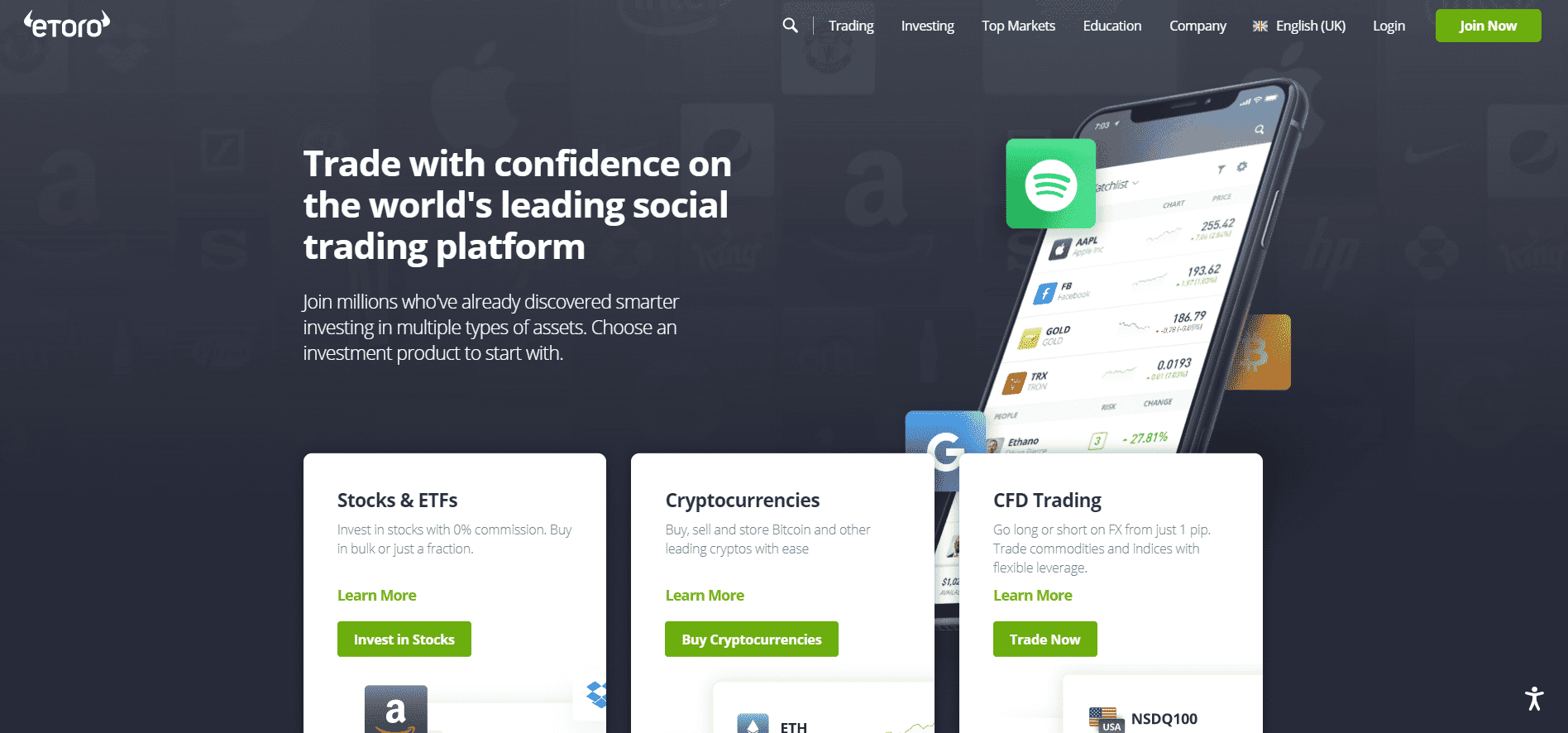 eToro is also well known by beginners as it offers a safe environment where novices can learn from experienced traders. The users can use different tools. One of these tools can be copy trading.
To start in eToro, you can make a minimum deposit of 50 dollars, about 40 £. Finally, it is crucial to mention that this platform is regulated, so your bond investments are safe if you use eToro.
Sponsored ad. 68% of retail investor accounts lose money when trading CFDs with this provider.
2. Alvexo- Invest In Bonds From Differents Types Of Accounts

At Alvexo, it is possible to trade currencies, stocks, commodities, and indices with Alvexo, a fully regulated trading platform. It is also possible to purchase bonds once you have decided which one you want to buy.
You should note that this platform offers different types of accounts, each with specific benefits when you want to trade in the market. The minimum deposit also varies according to the type of account you select.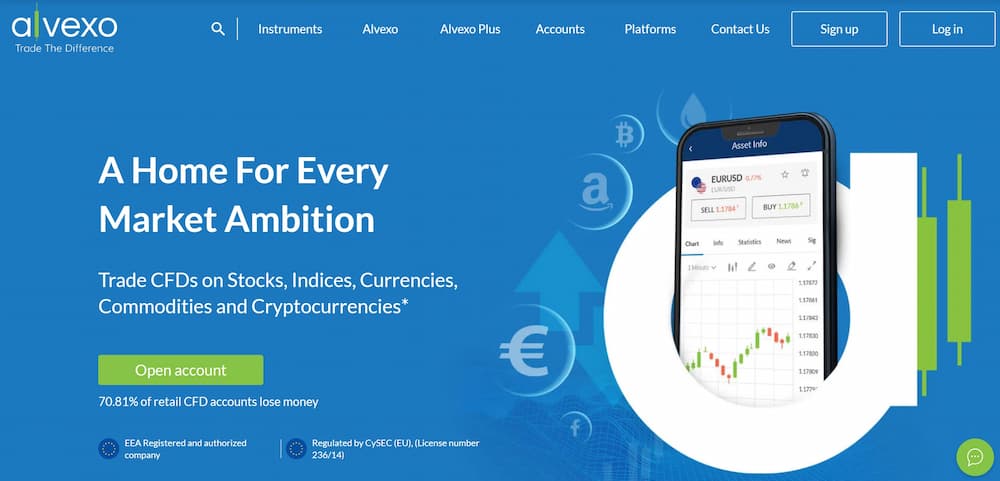 Alvexo is compatible with MetaTrader 4 for users who are forex traders. Alvexo's WebTrader and mobile app are excellent options for starting to trade the market. The Alvexo Plus tab on the leading website also offers various educational resources. So if you are completely new, you will find this information useful.
Alvexo is heavily regulated by the Cyprus Securities and Exchange Commission (CySEC), based in Limassol, Cyprus. Multilingual representatives can answer your questions and concerns by email or telephone. If you want to learn more about Alvexo, we invite you to read our review.
Sponsored ad.

76.22% of retail investor accounts lose money when trading CFDs with this provider. You should consider whether you can afford to take the high risk of losing your money.
3. AvaTrade- One Of The Most Famous Platforms To Invest In Bonds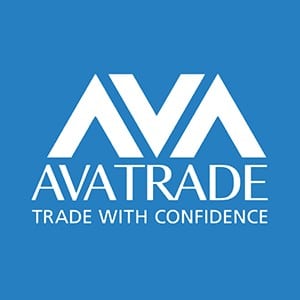 The AvaTrade platform is one of the best trading platforms for those who wish to use leverage in their trading. Operating in over 150 countries, AvaTrade has over 200,000 registered users and is a firm favorite of traders interested in many asset classes. As a result, AvaTrade is regulated and licensed by various reputable organizations, including the Central Bank of Ireland.
Since AvaTrade is a CFD broker, all costs are included in the spread. For liquid stocks like Apple and Amazon, spreads tend to be very tight depending on market conditions. So it may be better to invest in bonds, which are not as tight and have better returns than buying stocks or CFDs.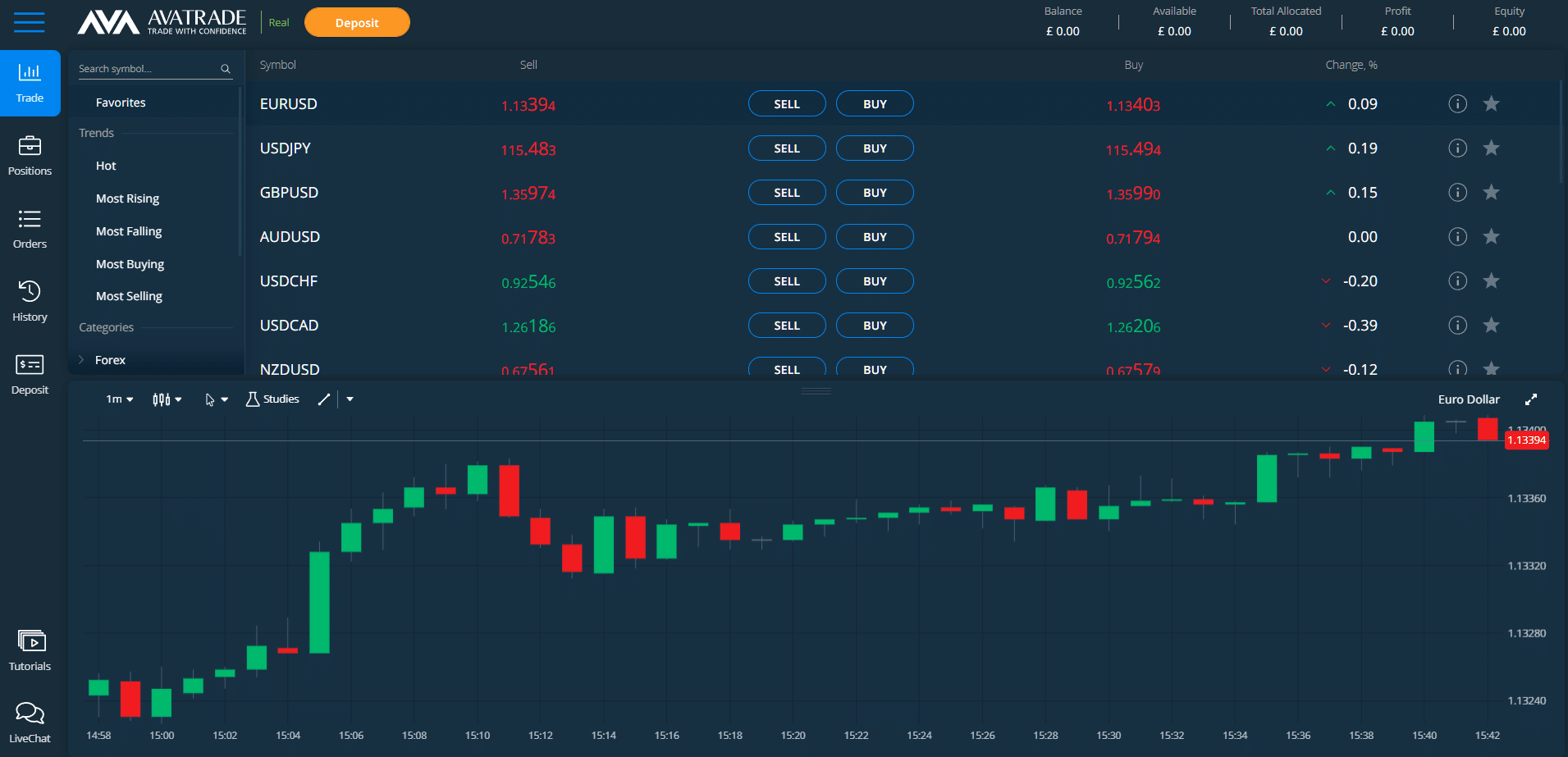 There is no commission on deposits with AvaTrade, and a minimum deposit of £100 is required. Many e-wallets are available to users, including Neteller, Skrill, and Klarna.
Users can fund their accounts by credit/debit card, bank transfer, or e-wallet. It takes approximately three days for funds to reach your account after making a credit/debit card withdrawal with AvaTrade. In addition, AvaTrade offers a fantastic WebTrader platform, accessible on both desktop and mobile, with a user-friendly interface and various order types.
Sponsored ad. Your capital is at risk. 68% of retail investor accounts lose money when trading CFDs with this provider.
4. Hargreaves Lansdow- The Best Option For Invest In All Types Of Bonds In the UK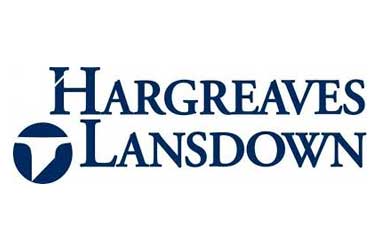 For British traders who want to trade different bonds on a platform that provides a high level of variety, Hargreaves Lansdown is a good choice. There are different fees for trading government, corporate, and municipal bonds on the platform, which is geared specifically toward British traders. In addition to US Treasury Bonds and UK gilts, their bond offering includes 150 different bonds.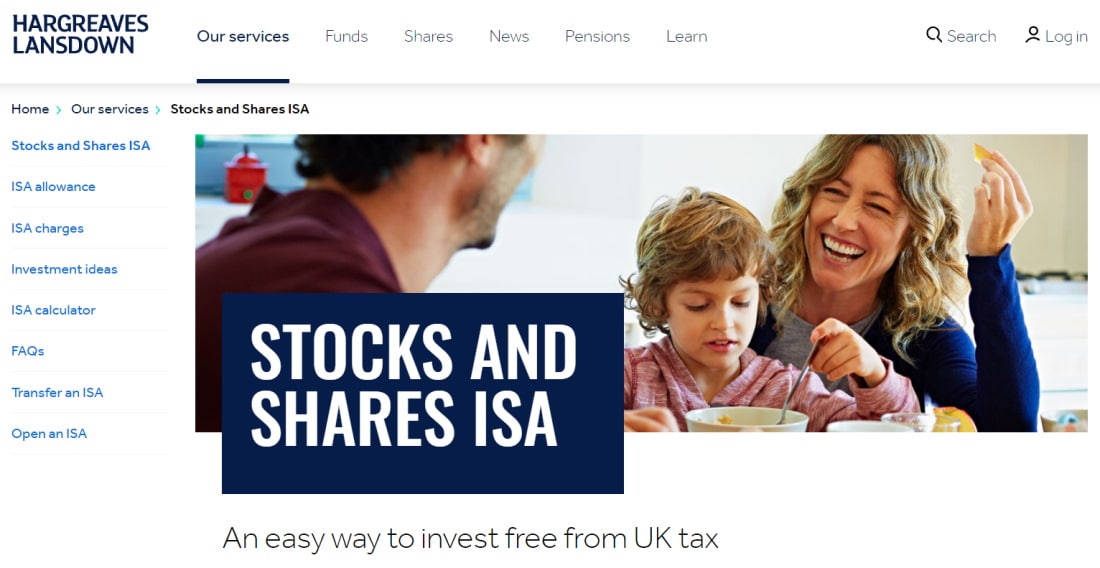 Bond trading also comes with competitive commissions. They offer some online trading options, while others require telephone trading, which usually costs more than standard online trading. The company supports MT4 and MT5 trading platforms and offers bond CFDs and bond ETFs, but these offerings are limited compared to its competitors.
Sponsored ad. Your capital is at risk. 68% of retail investor accounts lose money when trading CFDs with this provider.
How To Invest In Bonds- Conclusion
In conclusion, we reviewed the types of bonds and their differences in this article. In addition, we have presented different platforms on which it is possible to invest in bonds.
Bonds can be a steady earning investment in the market and be safer than other digital assets. In addition, they can offer the possibility to diversify your investment portfolio, which is important.
It would help if you always did prior research to analyze which bond suits you best, and you should never invest all your capital.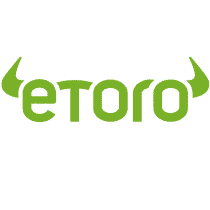 Sponsored ad. 68% of retail investor accounts lose money when trading CFDs with this provider.
FAQs
What are bond investments?
Which bonds should I invest in?
Are bonds a good investment?
How to buy government bonds uk?