How to Buy Logan Paul NFT – Beginner's Guide
Fact Checked
Everything you read on our site is provided by expert writers who have many years of experience in the financial markets and have written for other top financial publications. Every piece of information here is fact-checked.
Disclosure
Please note that we are not authorised to provide any investment advice. The information on this page should be construed for information purposes only. We may earn commissions from the products mentioned on this site.
Non-fungible tokens (NFTs) have become a phenomenon in the cryptocurrency space. The sudden spike and record sales of NFTs have attracted a rush from several celebrities for these unique digital assets. One notable investor who has carved a niche for himself in the NFT sub-sector is YouTuber Logan Paul. This guide explores Logan Paul NFT journey and how to buy the tokens easily.
What is the Logan Paul NFT?
Before we move into the NFT efforts of Logan Paul, let's brief you about who he is. Logan Paul, originally Logan Alexander Paul, is a YouTube star, actor, social media influencer, podcast host, and professional boxer.
He became a major force in the video-sharing platform after racking up millions of users on Vine's video-sharing application in 2013. Paul's remarkable successes started as far back when he was just 10-years-old.
He started making internet videos for a platform named Zoosh. He switched to producing videos full-time in 2013 with Vine and moved to YouTube in 2015, where he has since amassed over 5.8 billion views as of January 2021 on his Logan Paul channel.
Pokemon Card Unveiling Event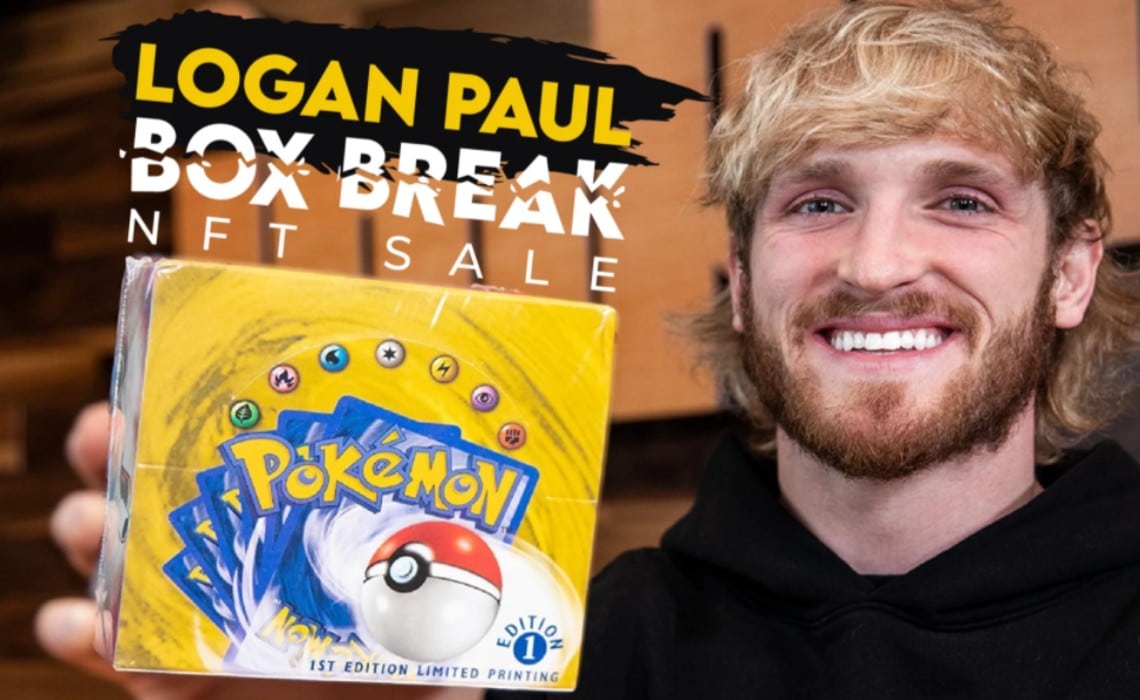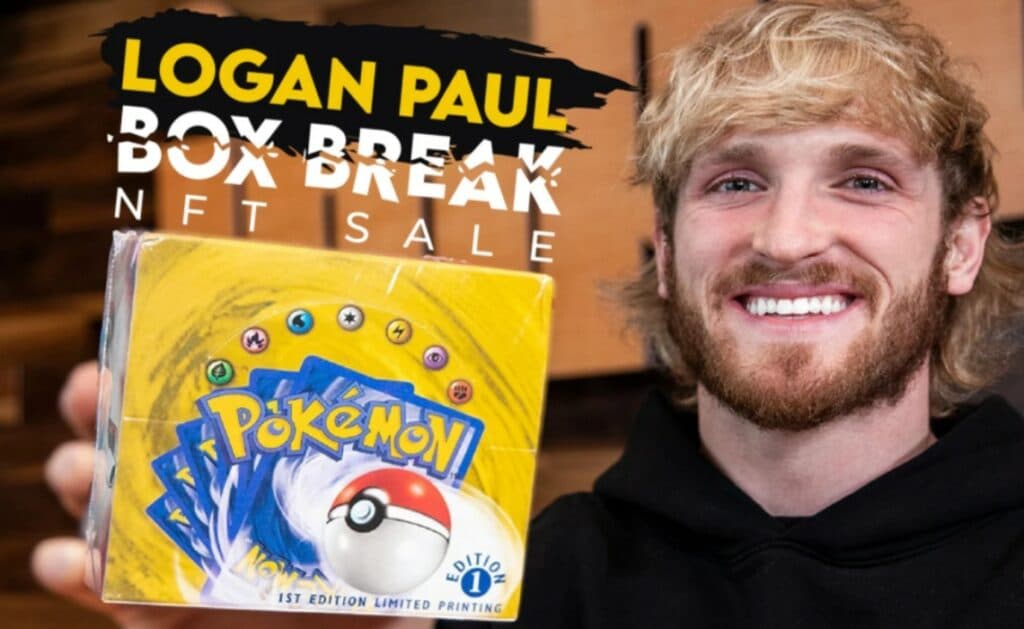 Being one for trying new things, Logan Paul has since delved into the NFT sub-sector, taking his love for card-gathering of limited edition Pokemon trading cards to another level. He recently hosted a card-unveiling event on his YouTube channel where he unboxed 36 uber-rare, first edition card packs previously auctioned. These cards were subsequently turned into NFTs and were sold for over $504,900 on Bondly – a peer-to-peer (P2P) exchange that facilitates value transfer across several chains.
Logan Paul Anime NFT
Tapping more into the burgeoning NFT sub-sector, Logan Paul launched another set of NFTs but this time an anime representation of himself holding trading cards with the Maverick clothing brand. Wondering how to buy Logan Paul tokens? Some digital collectibles have already been sold. Logan Paul NFT was sold on Bondly, with Logan Paul walking away with a total of $5 million in sales.
The 3,000 NFTs each sold for 1 ETH, and 1,772  NFTs sold for $3.5 million on the first day of launching. $1 million worth of NFTs was sold in the first half-hour, with a total of 2,586 NFTs racking up a $5 million price tag. 414 NFTs were subsequently burned and taken out of supply permanently.
CryptoZoo
Aside from making NFT sales, Logan Paul has worked on a separate NFT project for the last six months. Named CryptoZoo, Logan Paul says it is an autonomous ecosystem where zoo owners can breed, collect, and trade exotic hybrid animals as NFTs. As an incentive to users, CryptoZoo will allow token holders to mint hybrid NFT animals that can yield passive revenue for them.
The project has grown to over 500% since launching in early September, and interested users can purchase 'NFT eggs' to breed their NFTs with the protocol's $ZOO token or Wrapped Ether (wETH).
CryptoZoo has since gained major followership with a record number of unique addresses buying the $ZOO tokens, according to the platform.
Logan Paul Building His NFT Portfolio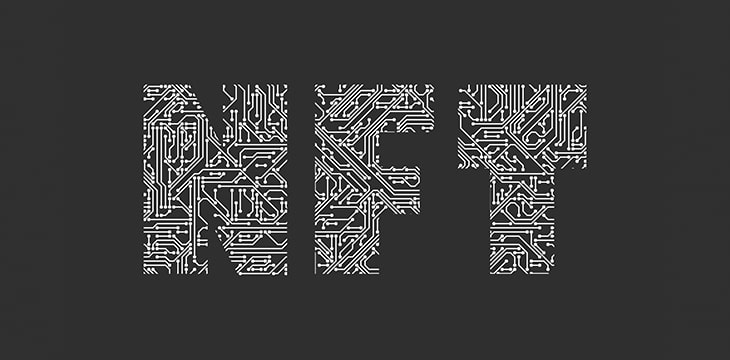 The passion the social media personality brings into the NFT sub-sector was again evident when he tapped into the NFT rocks projects. Self-styled the first pixelated rock on Ethereum, weliketherocks rival ETH rock to the Ether Rock project. Per reports, Logan Paul spent a total of $155,000 on Rocks 65 and 68, going for $60,000 and $95,000, respectively.
Before that, Logan Paul purchased one of the highly-coveted CryptoPunk NFTs. He has since received a $700,000 offer to buy his 'favourite' NFT in his collection.
History of Logan Paul NFTs
The history of Logan Paul NFTs can be traced back to when the YouTuber partnered to create and distribute NFTs with a company called Bondly — a peer-to-peer exchange that enables trading across several chains.
The partnership proved to be successful as 3,000 NFTs each sold for 1 ETH, and 1,772 Logan Paul NFTs sold for $3.5 million on the first day of launching. Logan Paul $1 million worth of NFTs were sold in the first half-hour, with a total of 2,586 NFTs racking up a $5 million in sales.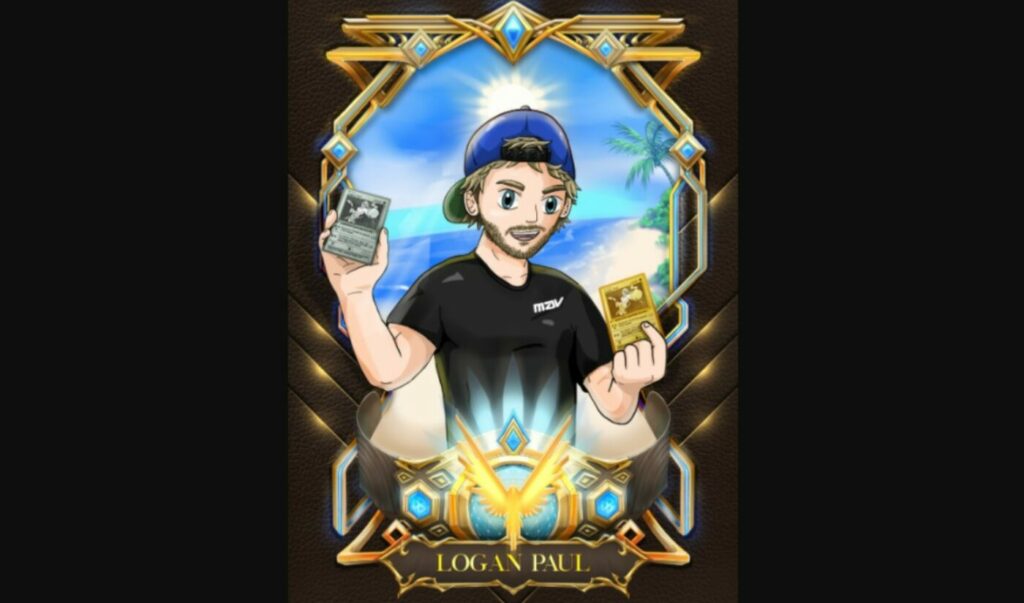 Bolstered by his tremendous gains in the NFT sub-sector, Logan Paul hosted a card-unveiling event on his YouTube channel where he unboxed 36 uber-rare, first edition card packs previously auctioned. These cards were subsequently turned into NFTs and were sold for over $504,900 on Bondly. Logan Paul is one popular investor who believes that NFTs hold massive potential for digital artists and creators.
How to Buy Logan Paul CryptoZoo NFT
Now that you know what the Logan Paul tokens is all about, you may be wondering how to buy Logan Paul NFTs on CryptoZoo. To get started, you will need to have the de facto currency of the NFT ecosystem, and that is Ether. To get Ethereum, we recommend using a reputable cryptocurrency broker like eToro.
We itemise steps you can use to get started in 5 minutes:
Step 1. Register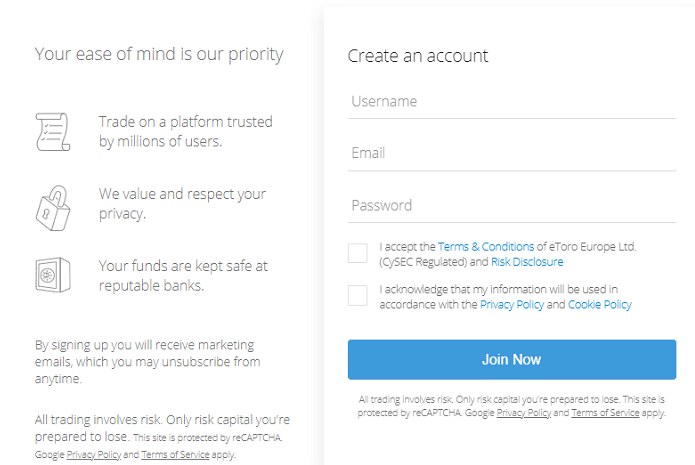 67% of retail investors lose money trading CFDs with this provider.
The first step is to create a free account on eToro. This takes only a few minutes to complete. Navigate to the eToro website and click on 'Join Now' to get started. You will be asked to provide your full name, alongside an email address, phone number, username, and password. You can fast-track the process by linking your Google or Facebook account to signup.
Step 2: Upload ID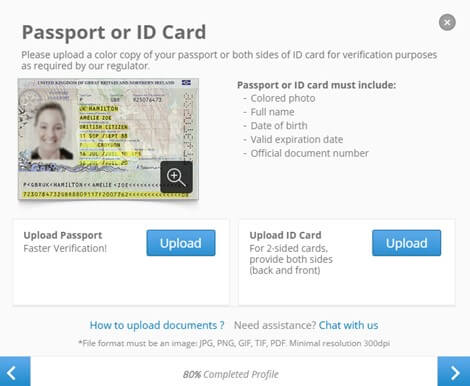 eToro is a regulated broker, which means you will need to complete the Know your customer (KYC) process. This is also not hard to do. All you need is to upload a copy of your government-issued ID card or driver's license for verification. You will also be required to provide proof of address, and this can be completed with a recent copy of your utility bill or bank statement.
Step 3. Make Deposit
Once the verification is complete, you can fund your account through several payment channels. eToro has a minimum deposit bar of $50 for US residents ($200 for other regions). You can make deposits through:
Bank wire transfer
PayPal
Skrill
Neteller
Credit/debit cards and others
Step 4: Buy Ethereum or Enjin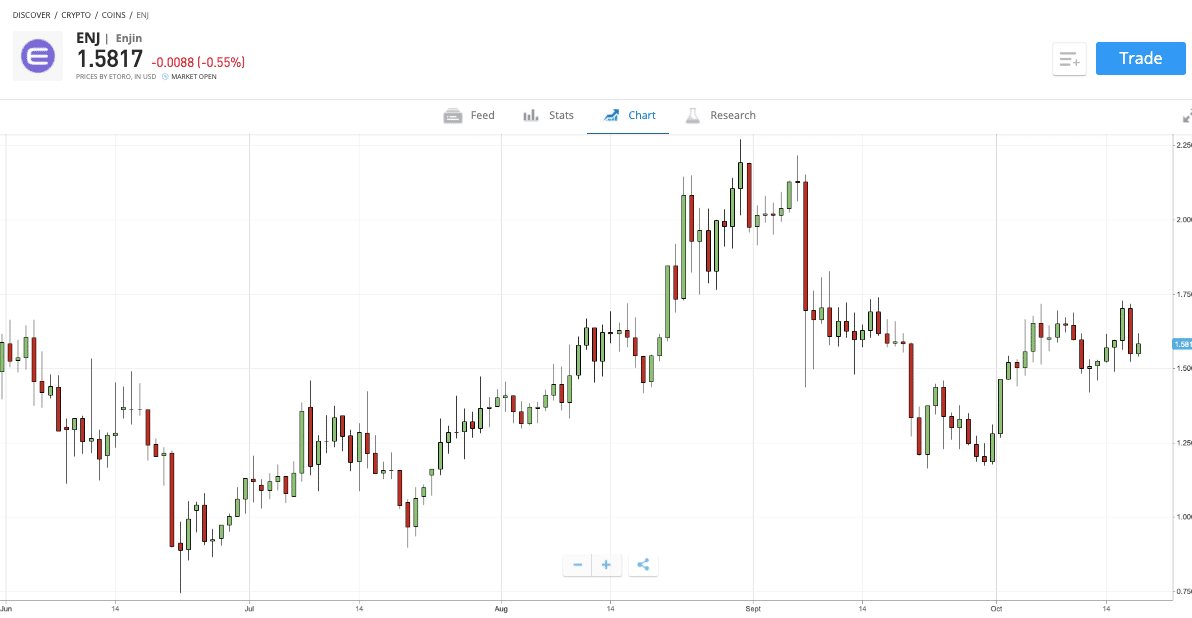 Now that you have funded your account, you can go ahead and buy Enjin (ENJ) or Ethereum (ETH) by typing it into the search bar. Click 'Trade' on the first result that pops up and input the relevant amount you want to invest. Once you are satisfied with the trade, click on 'Open Trade' to send the purchased cryptocurrency to your wallet.
Your ETH can be stored on the eToro platform or sent to other ERC-721 wallets. You can also transfer the purchased ENJ/ETH to MEW wallets, which is compatible with some of the best NFT marketplaces like OpenSea and Rarible.
Step 5: Select an NFT Marketplace
There are several NFT marketplaces at the moment, but the most popular is OpenSea. Based on the Ethereum blockchain, OpenSea leads the nascent NFT genre with a record trading volume of $3 billion in the last 30 days. OpenSea hosts some of the most popular NFT sales. It is only expected that CryptoZoo NFT launches on OpenSea. You can buy Logan Paul NFT project CryptoZoo by linking your MetaMask wallet or any other crypto wallet that you are comfortable with.
Step 6: Link your Crypto Wallet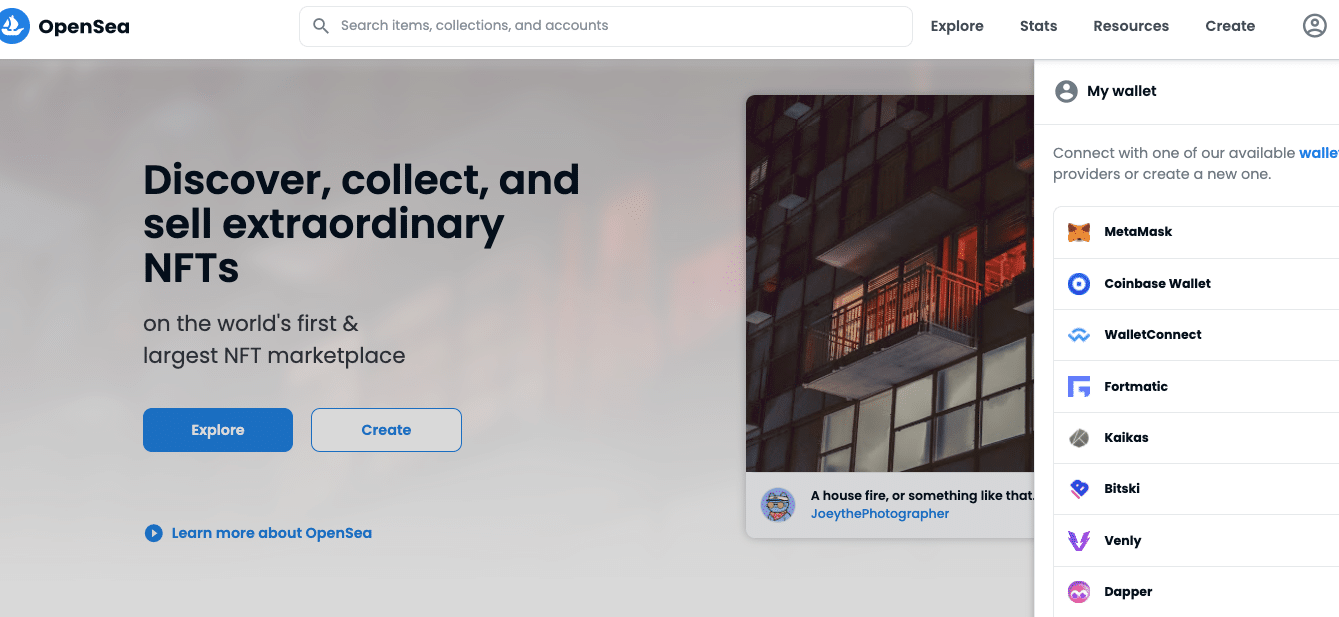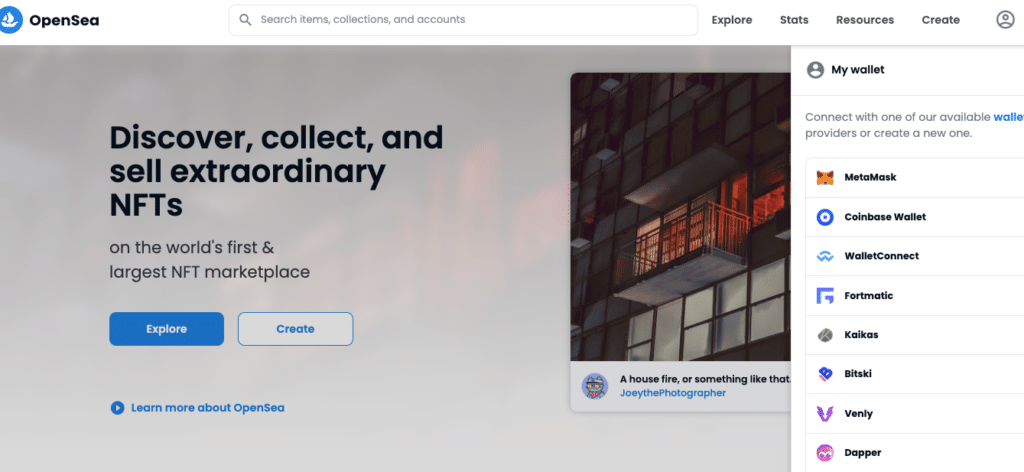 OpenSea supports a retinue of crypto wallets, but we will be working with MetaMask. All you need to do is click on the CryptoZoo NFT and select MetaMask as your preferred wallet option. You will need to download the Ethereum-based wallet if you do not own one. MetaMask is supported on popular browsers like Chrome and mobile devices like iOS and Android.
Step 7: Buy Logan Paul NFT
Once you have transferred ETH to your MetaMask wallet, you can proceed to buy Logan Paul NFT. All you need to do is select your preferred CryptoZoo NFT and click on it, and you will be redirected to the order page where you can buy with your funds. At press time, you can't buy Logan Paul NFTs on CryptoZoo
Should You Buy Logan Paul NFT?
NFTs are becoming popular by the day. With in-game characters from Axie Infinity now becoming a major success, more investors are looking to come in early and buy upcoming NFT projects.
Logan Paul's growing influence in the booming NFT sub-sector means the CryptoZoo project is set for a record jump in interest. Also, the project's token $ZOO already has over 17,000 token holders after surging $500 since launching in early September.
Coming in early may see you join what may soon turn out to be the next CryptoPunk or Axie Infinity like.
Conclusion
NFTs are now the talk of the town as more celebrities and businesses adopt the irrefutably verifiable digital collectible token. The rally by NFTs will likely see more investors rushing to the sub-sector.
For the best platform to gain NFT-facing token exposure, we recommend using trusted broker eToro. The social trading leader is regulated and offers multiple payment methods. A major benefit is the super-low fees you enjoy when trading cryptocurrencies on the platform.
eToro is home to over 20 million users who use the social trading platform to trade popular NFT coins like MANA, ENJ and Tezos. You can also buy Bitcoin and other forms of investment assets on the platform. In addition, eToro is regulated in top tier-1 jurisdictions including the United Kingdom and in the US.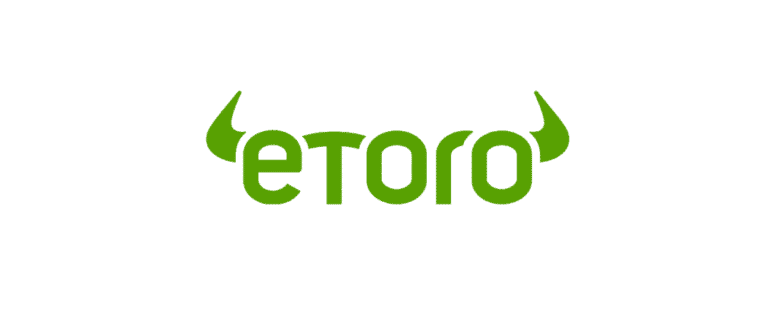 68% of retail investor accounts lose money when trading CFDs with this provider.
Frequently Asked Questions on Logan Paul NFT
What is the Logan Paul NFT?
How much is the Logan Paul NFT?
How many NFT did Logan Paul sell?
Where can I buy Logan Paul's NFT?
How can I get NFT Logan Paul?
What makes an NFT worth money?