How To Buy Battle Infinity IBAT 2023– Beginner's Guide
Fact Checked
Everything you read on our site is provided by expert writers who have many years of experience in the financial markets and have written for other top financial publications. Every piece of information here is fact-checked.
Disclosure
Please note that we are not authorised to provide any investment advice. The information on this page should be construed for information purposes only. We may earn commissions from the products mentioned on this site.
The cryptocurrency market has experienced a slowdown in recent times. However, the ecosystem is still witnessing the emergence of new projects that seek to boost the usefulness, not only of digital assets as such but also their integration with other fascinating environments, such as the metaverse. That is the case of Battle Infinity, a crypto-gaming platform that seeks to enhance both worlds' potential with the features of play-to-earn crypto fantasy games.
In this article, we walk you through how to buy Battle Infinity's native token, IBAT and dicuss why this project may be a great investment for 2022.
Key points on Battle Infinity
An immersive virtual world is integrated into Battle Infinity by combining P2E, and NFTs approaches.

In Battle Infinity, users can earn rewards in IBAT by playing fantasy sports, crypto staking, and trading NFT.

In the Battle Infinity metaverse, IBAT is used for staking and transactions as a BEP-20 token with a capped supply of 10 billion.

With Battle Infinity's presale, early investors can gain exposure to the project's growth by purchasing tokens using BNB.
Your money is at risk. 
How To Buy Battle Infinity – Quick Steps
IBAT will be listed on the PancakeSwap exchange on the 17th of August at 16:00 UTC. Therefore, it is a good idea to prepare for the listing so that you can buy in quickly.
Step 1: Set up a MetaMask wallet
Since Battle Infinity runs on Binance Smart Chain (BSC), setting up a crypto wallet compatible with this blockchain is the first step. Numerous services offer this functionality, but MetaMask stands out as one of the easier-to-use wallets that offer this function.
The crypto wallet can be created by going to the MetaMask website, clicking on 'Download,' and following the instructions on the page.

Because MetaMask is linked to the Ethereum network by default, you will need to manually add the Binance Smart Chain to the crypto wallet. However, it is effortless to do by clicking the 'Add Network' button, entering the following information, and clicking the 'Save' button.
Network Name: Smart Chain

New RPC URL: https://bsc-dataseed.binance.org/

Chain ID: 56

Symbol: BNB

Block Explorer URL: https://bscscan.com
Step 2: Deposit BNB tokens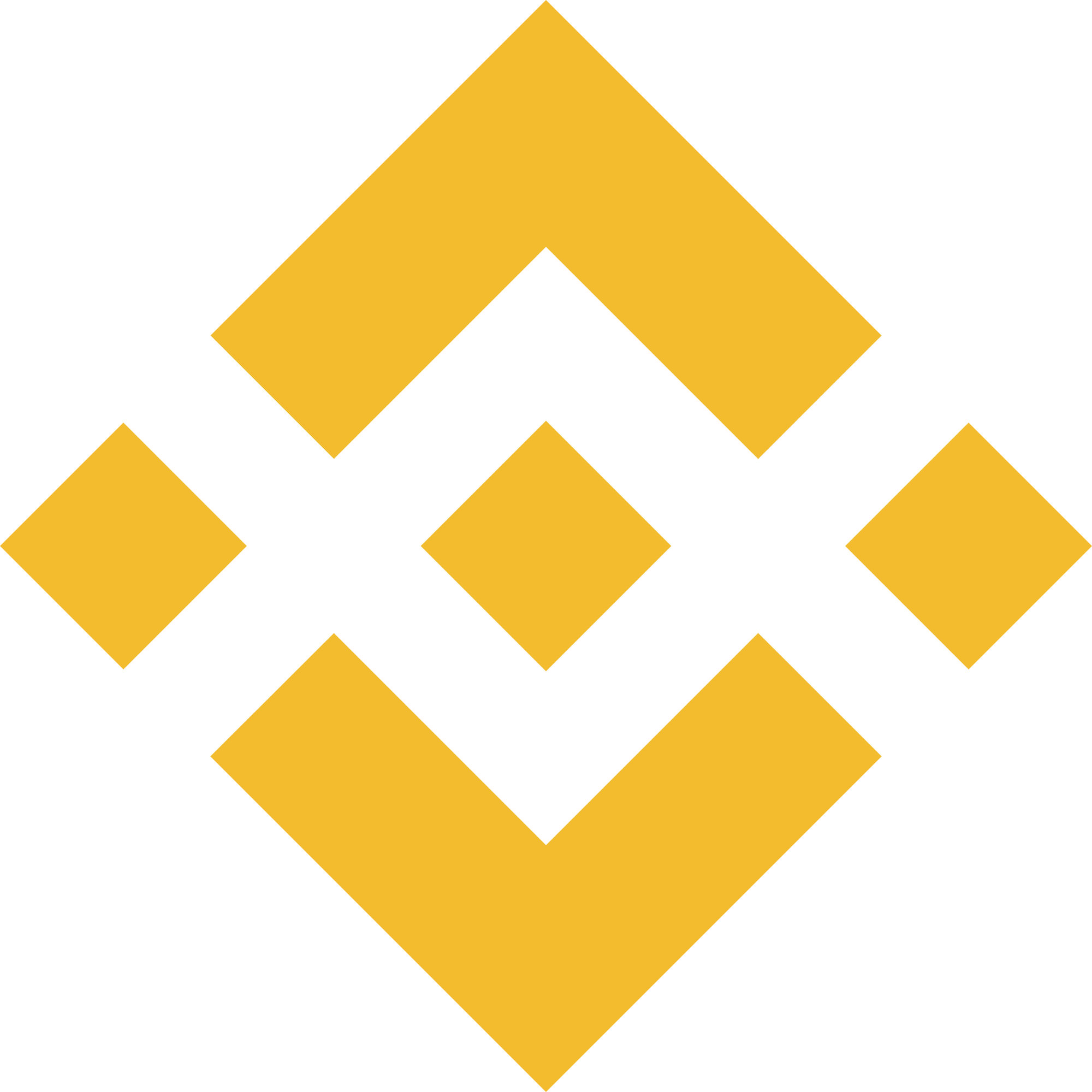 If you are interested in buying Battle Infinity, you will need to hold some Binance Coin (BNB), the BSC's native token. There are multiple crypto exchanges through which you can easily buy BNB.
Once you have bought them, you must transfer the tokens to your cryptocurrency wallet.
Step 3: Connect your wallet to PancakeSwap
Upon visiting PancakeSwap's homepage, click on the 'Connect Wallet' option. Here you can find Metamask from a wider list of supported crypto wallets. As soon as you have selected it, follow the instructions onscreen to connect to the wallet provider to the exchange.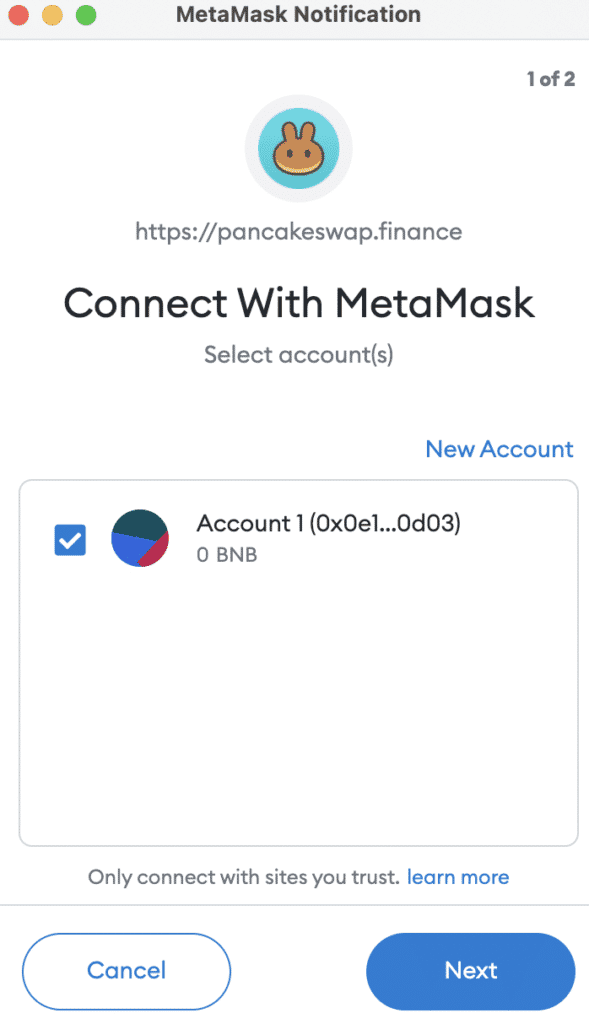 Step 4: Search for Battle Infinity ticker (IBAT)
Once you have linked your wallet to Pancakeswap, go to the exchange's website and select "Trade" from the menu at the top of the page.
When you purchase tokens, the cryptocurrency used to pay for the tokens will automatically be selected as BNB.
Nevertheless, you must switch the method of receiving money from CAKE to IBAT. Then, click on CAKE and enter the IBAT contract address to complete the process.
The contract address for the IBAT token is: 0x5832e385f633b30519b3ecade3c5ed3d9881cf58.
Step 4: Purchase Battle Infinity
As you move forward, you must select the amount of IBAT tokens you wish to purchase. First, your stake should be entered as BNB. Then, Pancakeswap will calculate how many IBAT tokens you can expect to own based on the current market price.
The last step before completing your token swap is to confirm it. You will receive a confirmation on your screen as soon as the transaction has been completed. When this happens, your MetaMask wallet will be credited with IBAT tokens.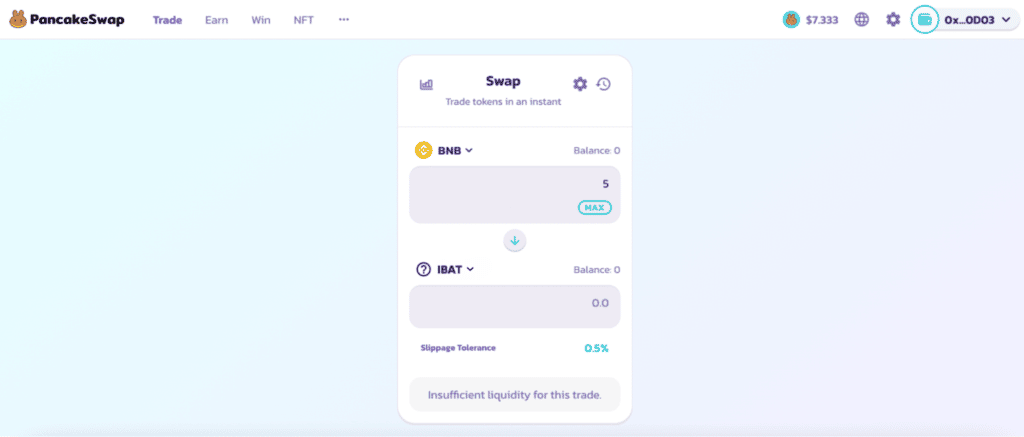 Your money is at risk.
What is Battle Infinity Token?
With the help of blockchain technology and the metaverse, Battle Infinity has successfully created an immersive virtual world where players can experience a universe where they can discover, play games, and earn.
In the first steps, there will be a strong focus on fantasy sports where the players will create their teams and then join other players in a battle to compete for the top rankings in their leagues.
Battle Infinity is a unique platform for players to participate in metaverse battle gaming. For instance, they can get rewards for participating in the "The Battle Arena" and the opportunity to compete, explore, and interact with other players in this immersive universe.
Using blockchain and gaming technology to create a single decentralized product, Battle Infinity's creators intend to revolutionize online gaming by allowing owners to own the gaming ecosystems securely, transparently, and without subject manipulation.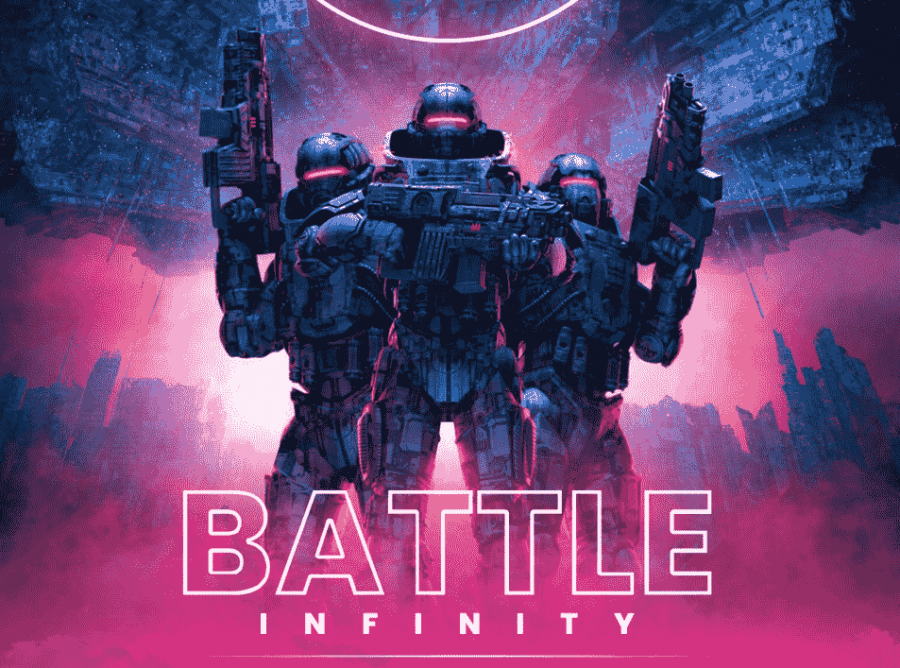 Per its roadmap, this project is currently in its second phase of development. However, it is already attracting the attention of a range of investors across a wide variety of sectors within the industry.
Battle Infinity consists of five distinct components. The following are listed:
Battle Market – It is equipped with an NFT marketplace that is integral to the platform, which is crucial since the platform's in-game assets are all structured as NFTs, which is one of its fundamental components.
Battle Store – A wide variety of P2E games can be found in this multiplayer game store, providing users with plenty of ways to earn rewards in the process. 
Battle Stake – This is Battle Infinity's crypto staking platform, on which users can stake crypto assets solo/duo and generate a profit on their IBAT holdings through a staking program. 
Battle Swap – With the help of this platform, users can easily swap one token for another without the requirement for a centralized intermediary. In addition to buying Battle Infinity's native token, $IBAT, users can exchange it for other digital currencies of their choice.
IBAT Premier League – With this feature, Battle Infinity offers a unique fantasy sports experience with NFT integration. Everything within the IBAT Premier League is structured as an NFT, allowing for easy tradability. Furthermore, the feature's tokenized rewards system enables skilled users to generate income regularly.
The developers of Battle Infinity have launched a presale for the platform's IBAT token while the project is still in its early stages. Aside from powering Battle Infinity's core functionalities, the digital asset is expected to be the platform's bedrock, providing holders with an opportunity to earn by holding the asset. The token will be available for $0.0015 per token as part of the presale. Presale prices have been set at 0.1 BNB for the minimum amount to purchase, and the maximum amount has been set at 500 BNB for the maximum amount to purchase.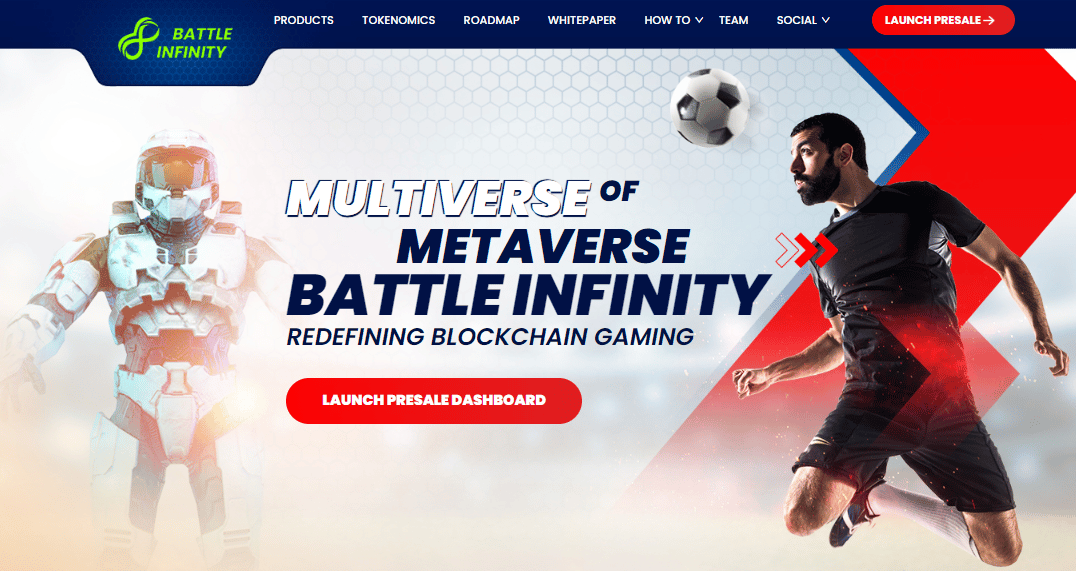 The co-founder of Battle Infinity, Suresh Joshi, has expressed a desire for the project to be the next Axie Infinity. "Battle Infinity is aiming high – we are the new Axie Infinity, but with transparent pools for players to tap into for earnings." Hence, for this purpose, the founders have staked out a viable concept based on several pillars related to the NFT market, such as betting, battlefields, etc.
Your money is at risk.
Why Invest in Battle Infinity Token?
Let's take a moment to examine some of the main reasons that IBAT could be a potential investment prospect.
Access Battle Infinity Platform
The media has recently focused on Battle Infinity and its concept of creating a metaverse gaming project. As we mentioned, this exciting platform allows sports fans to strategize and earn rewards for their in-game actions through a fantasy sports league, giving players a way to make money through their gameplay skills in a fun and entertaining way.
Since these rewards are distributed in IBAT, which is the native token of the game, this is where it plays a transcendental role. Therefore, it is unsurprising that many investors are interested in buying Battle Infinity in the pre-sale stage. Not only because of its affordable price but also because the token gives access to several other attractive features and exposure to the project's growth.
IBAT can be used to buy multiplayer games, enter competitions and tournaments and take part in staking. The token will be the driving force of the Battle Infinity platform.
As a result, the token will be in demand from players who want to participate in the game. This is likely to put upwards pressure on the coin, driving its value higher as more people seek to partake in the Battle Infinity eco-system.
Token staking
In traditional gaming platforms, assets, characters, objects, and other components do not have value. However, with the development of IBAT, it is possible to provide value to them.
It should be noted that both creators and players alike have excellent opportunities to earn revenue through tokenizing all assets and characters that are present in the game and that are developed utilizing ERC721 smart contracts, thus creating excellent opportunities for both parties.
Users can also find Battle Stake, which is a crypto staking platform where users can also generate a yield on their IBAT holdings through solo and duo staking. A feature called 'crates stake' also provides random prizes when staked. There is no doubt that this is one of the strongest points of the platform.
Revolutionary NFT gaming platform
Users of the platform have substantial advantages in accessing the NFT market since Battle Infinity runs on Binance Smart Chain, which is faster and more scalable than the Ethereum blockchain.
As such, users will not find it difficult to use the Battle Infinity platform as it is developed according to the highest standards of usability on the market, offering the most user-friendly features to ensure that anyone can comfortably use the platform.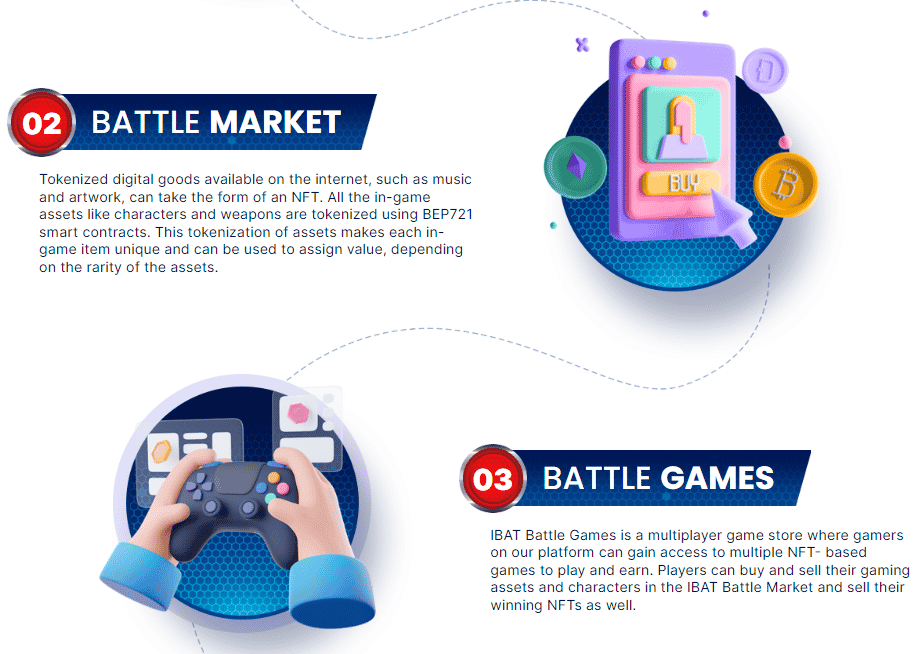 Another key aspect of Battle Infinity is customers' control over their in-game assets. It is possible to trade everything minted as an NFT on the platform. Additionally, through the decentralized Battle Swap exchange, users can trade tokens directly within the marketplace, in the game store, and in the battle arena, where rewards can be exchanged for other currencies easily.
Exciting plans for future offerings
Crypto gaming is one of the most interesting segments of the market at the moment due to its huge potential. A number of developers have already stepped forward to provide their take on the popular play-to-earn model, and they are continuing to do so.
Battle Infinity aims to provide P2P across the metaverse is a key attraction as a platform. In fact, There has been confirmation from the developers of Battle Infinity that they will be working on creating a metaverse by the third stage of the project's development shortly. As a result, players will have more opportunities to explore and play games through this metaverse and earn earnings by performing certain activities in this virtual space.
Protected against bots (ANTIBOT)
Incorporating a tool like this, Battle Infinity prevents bots from disrupting the price movements of IBAT tokens. This makes the project stand out positively by providing an interesting security feature to its players.
Your money is at risk.
IBAT Price
There is currently a pre-sale running for Battle Infinity (IBAT). This implies that the coin has not yet been trading on the open market, so it has not experienced a massive rally or a crash.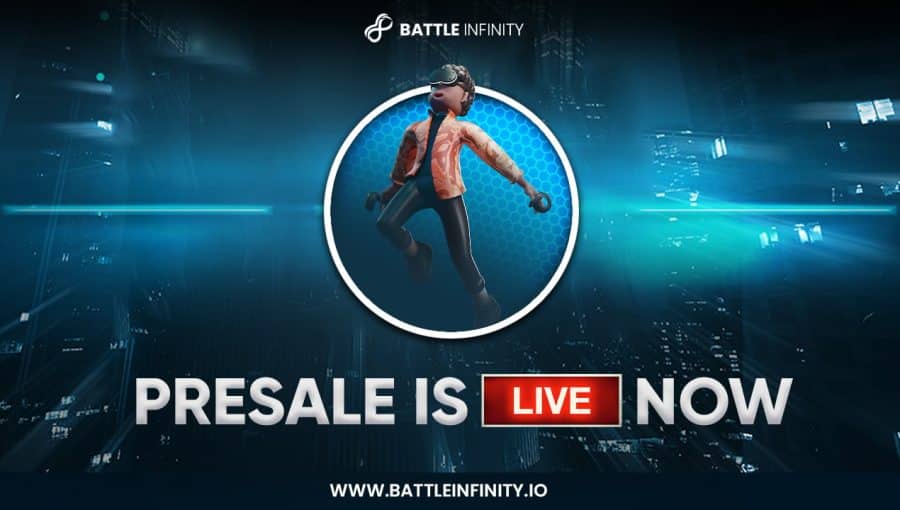 The pre-sale price for IBAT is really low, resulting in great interest. BNB is the currency that can be used to purchase the tokens. Therefore, the amount of IBAT tokens obtained from investing 1 BNB will be 166,666.66.
IBAT tokens are being sold at a price of about $0.0015 each during this presale phase, based on the BNB/USD exchange rate. In order to take advantage of the smaller price point, investors have 90 days to purchase tokens before the presale ends. Therefore, they have only a short time to purchase at this reduced price.
It is also worth mentioning that the minimum investment in Battle Infinity is only 0.1 BNB ($22). In other words, anyone can take part in this presale.
"There has been no private sale, so it is a completely level playing field for all investors (…). There are 90 days from today (July 11) to get on board, so there is no excuse to miss the opportunity,"  said his co-founder Suresh Joshi.
IBAT Premier League
With the world's first Blockchain-based NFT-based decentralized fantasy sports game, IBAT Premier League brings together gameplay and a metaverse where players can build and manage their own teams and compete against fellow gamers worldwide.
There is a requirement for users to purchase an NFT pass in order to enter the IBAT premier league. As part of this NFT pass, users are given a budget that can be spent on the purchase of real-life sports players to form their own virtual sports team within the budget they are given.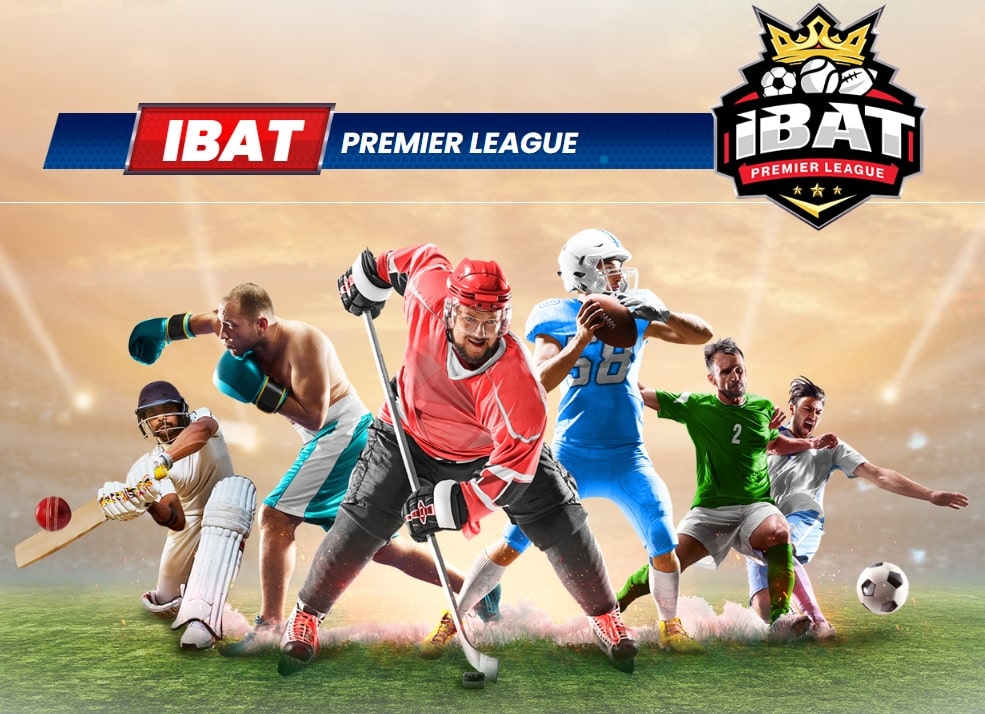 Using players taken from the world of real-life sports, they are evaluated based on their performance when they are played in the game. For instance, basketball, cricket, football,  and kabaddi are just some sports available in Battle Infinity.
Players are rewarded for how well they perform in a real match during the game by accumulating points. The team that accumulates the most points wins the game and, as a result, receives a prize in IBAT as a reward for their efforts. As a matter of fact, IBAT can be exchanged for items in the real world with the Battle Infinity ecosystem feature 'Battle Swap,' making it a viable method of funding purchases.
That the number of points earned by each sport also varies from one sport to another.
If you are interested in learning more about this league and the whole project, you can join the official Battle Infinity Telegram group, where investors can easily ask any questions they may have.
Where To Buy Battle Infinity UK
PancakeSwap – Best Place To Buy Battle Infinity In The UK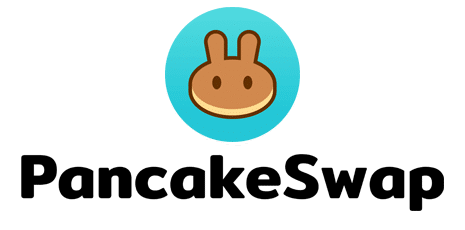 Among the market leaders within the Binance Smart Chain, Pancakeswap has been making a big impact since its launch in 2020. The project has grown rapidly and stands out from the best-decentralized exchanges regarding features and services.
It is one of the few DEXs available to users that offers users a wider selection of financial products in a single interface that enables them to have a more well-rounded DEX experience. In addition, because a market maker mechanism is used in the system, it facilitates swapping tokens.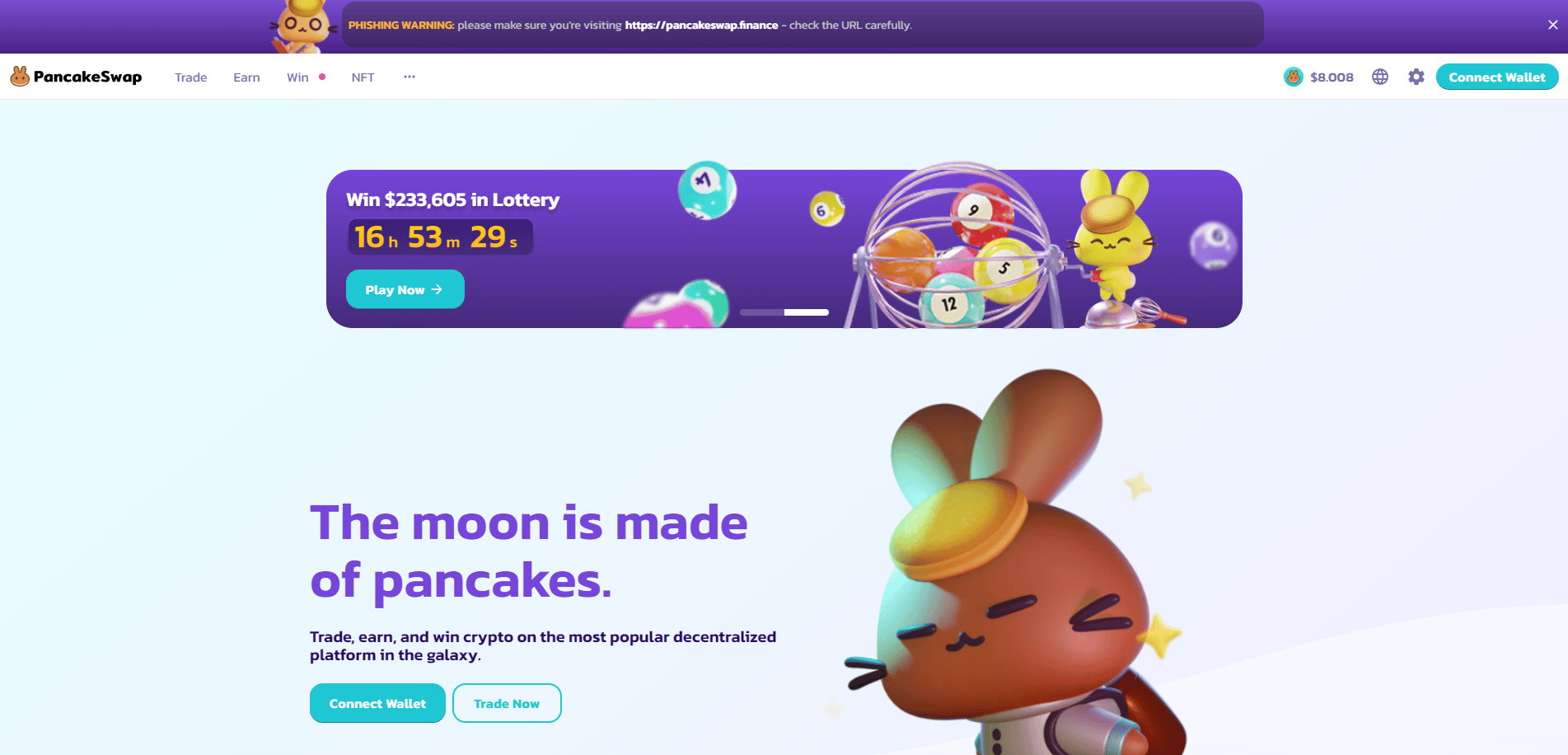 PancakeSwap provides several services for its users, such as token swaps, liquidity provision, farming, staking, perpetual trading, lottery, NFT marketplace, and launchpad, among others. Moreover, PancakeSwap is also a prominent place to purchase Battle Infinity's native crypto, IBAT. Because it is listed on a major exchange, it may be a pleasing idea to invest in it since it is possible to earn considerable profits.
There is no better way to engage in the community and participate in the investment wave of the project than to buy it through the DEX. Because all the funds and trades are generated on-chain via smart contracts due to its decentralized nature and the fact that the software is open source means that PancakeSwap does not require KYC or account verification. For that reason, it's quite simple to use: all you need is a self-custody wallet like Metamask or Trust Wallet installed on your web browser and keep some BNB to pay network fees.
It is worth noting that IBAT will not be available on PancakeSwap until phase 3 of the Battle Infinity development. For now, the token can only be purchased through the presale event.
Your money is at risk.
FAQs
How to buy battle infinity token in the UK?
Can you buy battle infinity on PancakeSwap?
Is battle infinity a good investment?
What is the Battle Infinity token?
Is Battle Infinity available in the UK?