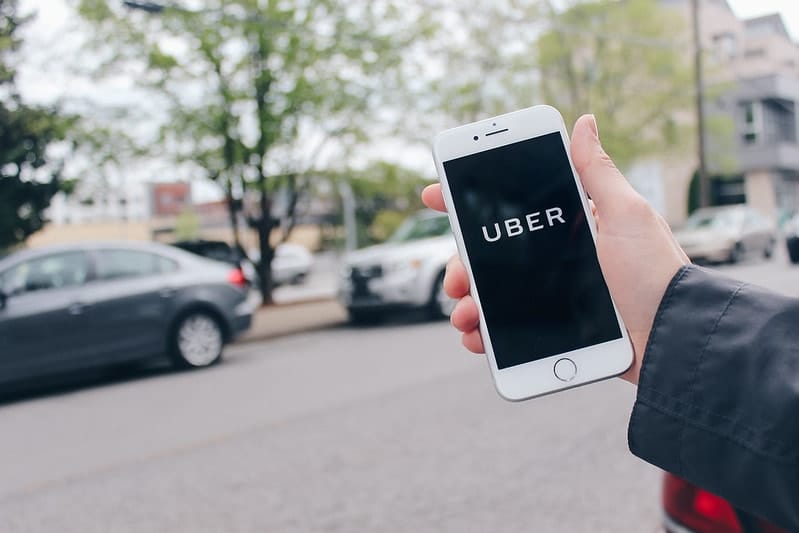 With the price of Uber falling almost 6% last week after comments from the US Labor Secretary in regards to the status of the company's drivers, it seems like a good time to take a closer look at the firm's fundamentals and price action as it prepares to report its earnings for the first quarter of the year.
In an exclusive interview with Reuters, President Joe Biden's pick for the Labor Department, Marty Walsh, said that gig workers should be classified as employees to ensure that they can enjoy the benefits they are entitled to.
"We are looking at it but in a lot of cases gig workers should be classified as employees", said Walsh, while he added that the department would like to ensure that "success trickles down to the worker".
These comments were not taken lightly by investors as shares of companies that rely on gig workers to operate, including Uber (UBER), went down sharply after the report was released, with the stock of the San Francisco-based ride-hailing business going down 6% by the end of Thursday's session at $54.8 per share.
Meanwhile, the company is scheduled to report its financial results covering the first quarter of its 2021 fiscal year this Wednesday and analysts will be keeping a close eye on how its two most important revenue segments are reacting to changes in the course of the pandemic – especially in the United States.
What is the market expecting to see from Uber Technologies (UBER)?
The pandemic has provided a strong tailwind for Uber's delivery unit – Eats – as lockdowns prompted consumers to rely on its services while staying at home.
In the past few quarters, Eats helped in cushioning the firm's depressed mobility revenues, although gross bookings have been progressively recovering in the past few months as most developed countries continue to roll out their vaccination programs as fast as they can.
According to Seeking Alpha, analysts are expecting to see revenues for Uber landing at $3.26 billion, which represents an 8% drop compared to the same period last year – back when pandemic lockdowns started to be implemented.
This consensus estimate is possible assuming moderate growth from Eats, a unit that posted $1.36 billion in revenue during the previous quarter, while it could also include revenue estimates of around $2 billion for Uber's mobility business.
Meanwhile, data from Koyfin points to a consensus estimate of $453.5 million in negative adjusted EBITDA along with a GAAP net loss per share of $0.34 for the quarter.
Those numbers would be in line with those of the last quarter, as Uber reported an adjusted EBITDA of $454 million although its net losses came in higher at $968 million or $0.54 per share.
Uber Share Price Forecast
Analysts are particularly bullish on Uber at the moment, with a total of 34 buy ratings, including 27 strong buys, within a total of 42 analysts currently covering the stock.
That said, the consensus 12-month Uber share price forecast has stood quite flat lately at around $70 per share, which represents a 28% upside potential based on last Friday's closing price of $54.8 per share.
These bullish ratings seem to be mostly derived from hopes that, once the pandemic is fully over, Uber's mobility business will move back to pre-pandemic levels while resuming some of the growth it shown in the past few years while higher revenues from Eats will increase the firm's top-line way past its pre-virus figures.
By the end of 2019, Uber reported $13 billion in total revenues with only $1.4 billion of those coming from Eats. However, last year, the company managed to more than double the size of that segment to $3.9 billion while mobility revenues came in 40% lower than their pre-pandemic figure.
If we assume that Uber will eventually get back to delivering $10 billion in revenues or higher from the Mobility segment – as it did in 2019 – along with revenues from its delivery services normalizing at around $2.5 to $3 billion we could safely expect to see revenues landing at around $15 to $16 billion along with around $1.5 billion in freight.
Valuing the company, however, is a bit challenging as price-to-sales multiples for Uber have been a bit volatile in the past. However, from a historical perspective, the lowest forward P/S ratio assigned by the market to the firm has been 3, which would put Uber's valuation based on this sales forecast at around $48 billion.
As of right now, the company is being valued at 6.5 times our forecasted 2021-2022 sales which is a historically high multiple for the company. This stretched valuation along with a bearish technical setup could indicate that Uber shares are ready for a pullback.
The chart above shows how Uber shares have retreated two times from the $61 level in the past couple of months, possibly as the valuation is getting too stretched at this point. Therefore, it could be expected that the price will go down to the $50 area, which would result in a market capitalisation of $87.65 billion and a forward P/S ratio of 5.5.
That temporary breather would result in a 10% pullback for investors and would possibly provide an opportunity for those who would like to grab Uber at a lower valuation multiple rather than buy at today's historically stretched levels.