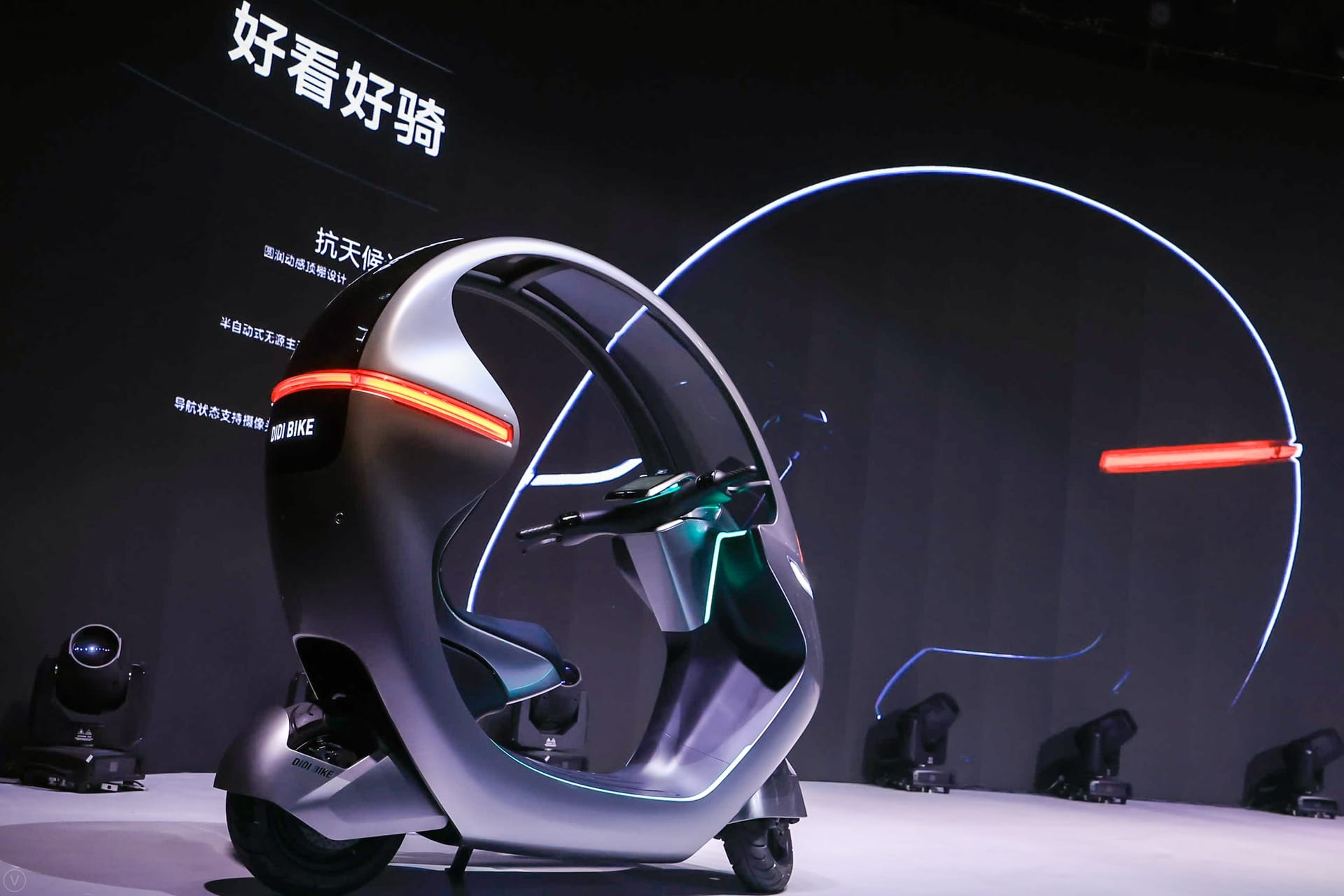 The last week was phenomenal for Chinese shares listed on the US share markets. Didi, that went public last year only, more than doubled from the last week's lows. Other Chinese shares like Alibaba, NIO, and Xpeng Motors also spiked.
The US share markets also had their best weeks since 2020 as the Nasdaq increased 8.1% despite the continued geopolitical turmoil. What's the forecast for Didi shares after the spike last week, and can they continue their good run?
Didi IPO
Didi went public in June 2021. It priced its ADR at $14 per share and opened at $16.65 which was almost 19% higher than the IPO price. The shares went on to hit a high of $18.01 but eventually closed at $14.14 which is very near the day's low of $14.1. Didi shares lost 13.7% from the opening price and managed to only marginally close above the issue price.
The company had a market cap of $68 billion on its first trading day, which is not far from the most recent private market valuation of $62 billion. Many bulls were expecting the company to command a market capitalization of $100 billion.
Post IPO troubles
While Didi's listing was quite dismal, the worst was yet to come for the Chinese ride-hailing app. Soon after the IPO, China went after the company. It barred Didi from onboarding new customers on the platform. There were also reports that China would impose a massive fine on Didi, just like it fined Alibaba for a record $2.8 billion.
There are at least four reasons why Chinese authorities have been at loggerheads with Didi. Firstly, the company processes a huge amount of data of Chinese citizens. The country has a strict data control policy and fears that the data might be compromised to foreigners as Didi is listed in the U.S.
Why is China going after Didi?
Secondly, SoftBank and Uber are the two leading shareholders of Didi and both the companies are foreign entities. China is not too impressed with foreign entities owning massive stakes in Didi.
The Global Times, a tabloid backed by China's Communist Party sees Didi's "big data analysis" as a security threat and backed a probe against the company. "We must never let any internet giant control a super database that has more detailed personal information than the state, let alone giving it the right to use the data at will," said the Global Times. Under the leadership of Xi Jinping, the communist country has been cracking down on tech giants that are perceived to be getting too powerful.
Gig economy
Thirdly, Chinese authorities are at odds with Didi over employee compensation and policies. While Didi, like other gig economy companies globally, classifies the riders as contractors, China wants the company to improve the compensation of riders. This forms a key part of Chinese President Xi Jinping's "Common Prosperity" program.
Finally, the fact that Didi went ahead with the IPO despite the data security concerns raised by the Chinese authorities, only complicated the picture. While Didi mentioned the probe against it in the IPO filings, reports suggest that it went ahead with the IPO despite regulators advising against it.
In its IPO filings, Didi mentioned "We cannot assure you that the regulatory authorities will be satisfied with our self-inspection results or that we will not be subject to any penalty with respect to any violations of anti-monopoly, anti-unfair competition, pricing, advertisement, privacy protection, food safety, product quality, tax and other related laws and regulations. We expect that these areas will receive greater and continued attention and scrutiny from regulators and the general public going forward."
However, markets dismissed it as yet another boilerplate disclaimer that is common in regulatory filings. That wasn't the case with Didi as is reflected in the post listing drama.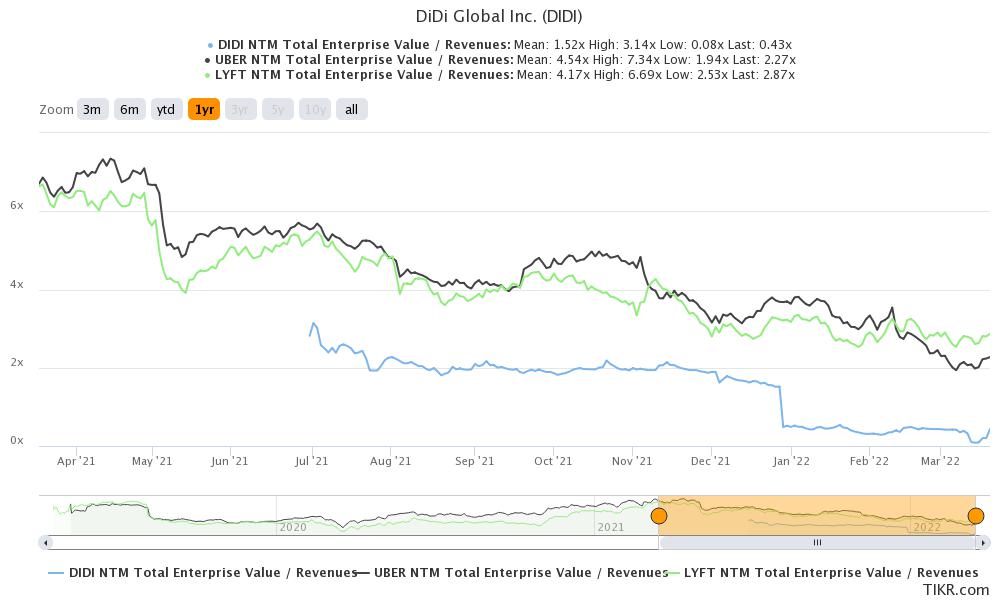 Didi announced delisting
Months after the IPO, Didi eventually announced a delisting from the US markets. The company was originally planning a Hong Kong IPO but reports suggest that even the Hong Kong IPO is not a done deal yet. The sell-off in growth shares also put pressure on Didi shares and it hit an all-time low of $1.71 last week.
Meanwhile, reports from Chinese state media suggest that China would now end the tech crackdown and would also support the overseas listing of its domestic companies. The news triggered a buying spree in all US-listed Chinese shares and Didi more than doubled in the week.
Why is China going back on the crackdown?
Just days before the news of China going back on the tech crackdown emerged, Reuters reported that Chinese tech giants like Alibaba and Tencent are cutting thousands of jobs. The Chinese economy is slowing down, and any job cuts would put more pressure on the economy. Also, rising COVID-19 cases in China are expected to dent its economic growth this year, especially considering its strict lockdown policies.
After the Didi delisting announcement, Wall Street analysts stopped covering the shares. However, the shares trade at an NTM (next-12 months) EV-to-sales multiple of 0.43x. The valuations are a fraction of what Uber and Lyft trade at. While there is a structural valuation multiple deterioration in valuation multiples of Chinese companies, Didi's valuations still look attractive despite the surge last week. At one point, the company's NTM EV-to-sales had even plummeted below 0.08x last week.
If China indeed ends the tech crackdown, Chinese shares could see better days ahead. However, markets would like to see reach action on the ground as China's crackdown has left a deep scar in the minds of investors.
Disclaimer
All trading carries risk. Views expressed are those of the writers only. Past performance is no guarantee of future results. The opinions expressed in this Site do not constitute investment advice and independent financial advice should be sought where appropriate. This website is free for you to use but we may receive commission from the companies we feature on this site.