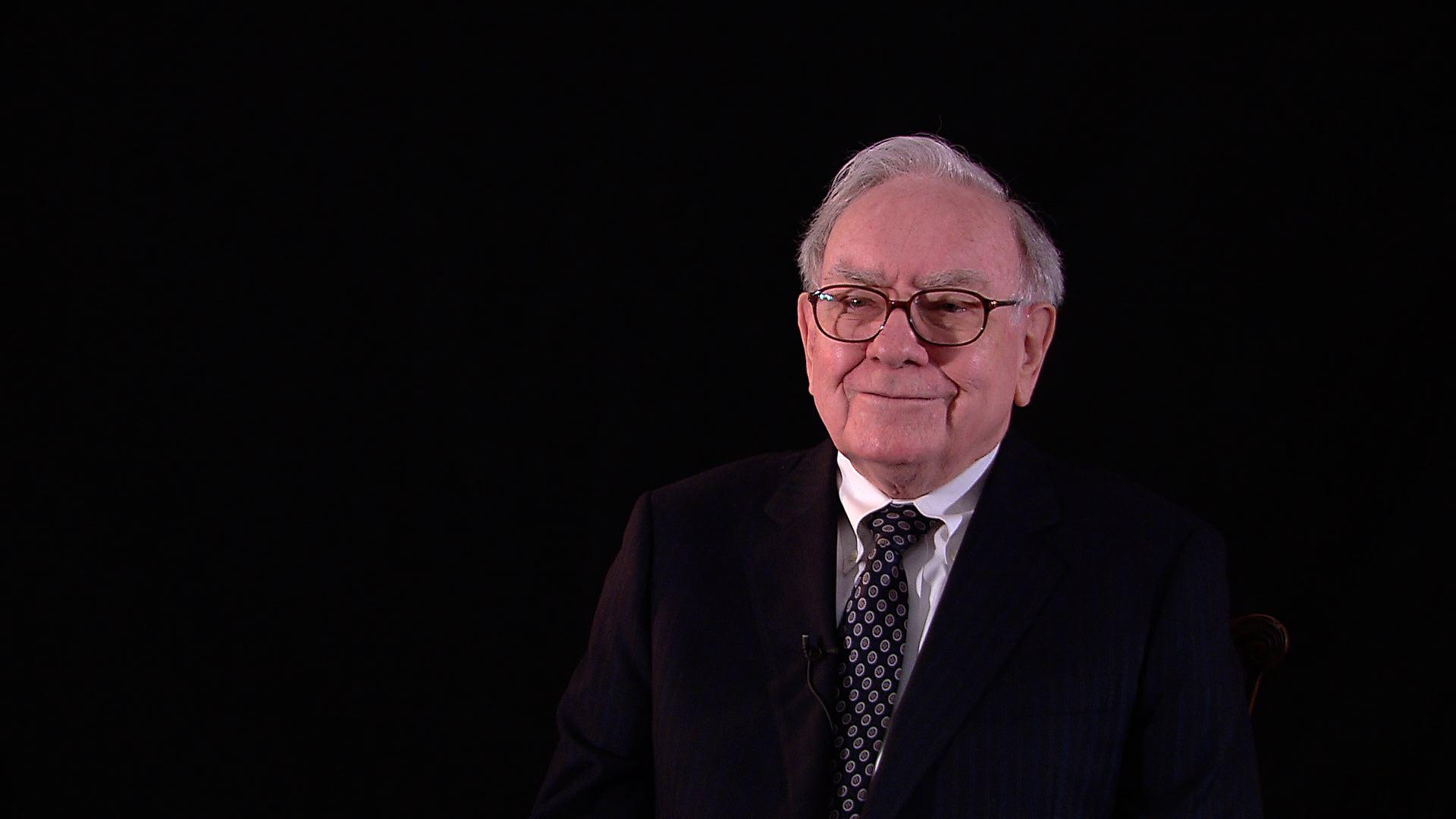 Berkshire Hathaway chairman and legendary value investor Warren Buffett has started putting the company's massive cash pile to work. The shares are outperforming the S&P 500 by a wide margin in 2022. Is Berkshire still a good share to buy after the recent outperformance?
Berkshire shares had slightly outperformed the S&P 500 in 2021 as well as investors pivoted towards value companies while ditching many of the high-flying growth names. It was preceded by two painful years of underperformance as Berkshire underperformed the S&P 500 by 20.1% in 2019 and 16% in 2020.
Such underperformance, especially trailing the S&P 500 by double digits is not something that we see often with Buffett. There were a couple of factors that were weighing on the shares though. Firstly, value shares were underperforming as investors poured money into growth names, including many unprofitable companies. Secondly, Buffett was not able to find attractive investment opportunities which pushed the company's cash pile to almost $150 billion despite the record buybacks.
A company sitting on cash amounting to around a fifth of its market cap is not something that investors like at a time when the share markets are booming. Berkshire was a net seller of shares in all four quarters in 2021. Also, Buffett wasn't buying many shares even in 2020 when the US markets crashed. On the contrary, he sold shares, including the exit from all the four airline companies at a loss.
Buffett has been searching for his elephant
On multiple occasions, Buffett has said that he is looking for an elephant-sized acquisition that can help him deploy the cash. However, steep valuations and the availability of cheap money meant that the Oracle of Omaha wasn't able to make the desired deals. Before 2022, the last major acquisition that Berkshire made was in 2015 when the company acquired aircraft component maker Precision Castparts for around $32 billion. The deal did not turn out to be much fruitful and in 2020 the company took a nearly $10 billion write off on the asset amid the slump in the global aviation industry.
Buffett has been ruing the lack of investment opportunities and in his 2021 annual letter, said, "There are three ways that we can increase the value of your investment. The first is always front and center in our minds: Increase the long-term earning power of Berkshire's controlled businesses through internal growth or by making acquisitions."
Berkshire Hathaway has been making record buybacks
Buffett added, "Today, internal opportunities deliver far better returns than acquisitions. The size of those opportunities, however, is small compared to Berkshire's resources. Our second choice is to buy non-controlling part-interests in the many good or great businesses that are publicly traded. From time to time, such possibilities are both numerous and blatantly attractive."
He however said, "Today, though, we find little that excites us. That's largely because of a truism: Long-term interest rates that are low push the prices of all productive investments upward, whether these are stocks, apartments, farms, oil wells, whatever."
In the absence of quality investment opportunities, Berkshire has scaled up its buybacks. In 2021, the company repurchased $27 billion worth of its shares which was higher than the previous record of $24.7 billion set in 2020.
Buffett gets his elephant, or sort of
After waiting on the sidelines for the last few years, Berkshire and Buffett are back at what they are best at—dealmaking. The conglomerate has been in the news for buying shares of Occidental Petroleum. Berkshire financed the company's acquisition of Anadarko by investing $10 billion in preferred shares. Occidental shares had fallen in 2020 amid the crash in energy prices. However, thanks to the steep rise in energy prices, Occidental shares have also rebounded.
As part of the deal, and in a typical Buffett way, Berkshire also got warrants to buy Occidental shares. The conglomerate has been buying Occidental shares and has poured $8 billion for an almost 15% stake. The company has the option to increase the stake further and take it to around 24% if it exercises all the warrants.
Occidental Petroleum
Commenting on the Occidental investment, Darren Pollock of Cheviot Value Management LLC said "He does have a very good track record of lending out money in times of duress for the recipient, for the borrower, and procuring these warrants." He added, "Over time when those businesses do well, he does have this added kicker of so many additional warrants that are worth so much over time."
Notably, given the huge cash pile that Berkshire generally holds, the company has been able to find such opportunities from companies in dire need of cash, just like Occidental was in 2019 when it was looking to acquire Anadarko. Even during the 2008 financial crisis, Berkshire bailed out some companies like Goldman Sachs and General Electric, while turning down many others like Lehman Brothers.
Berkshire buys Alleghany
Berkshire has also announced the acquisition of insurance company Alleghany for $11.6 billion. While it is not the kind of "elephant-sized deal" that Buffett might have been looking at, it does signal an end to the deal drought for Buffett and Berkshire.
Buying an insurance company makes sense for Berkshire as it already has significant insurance operations including GEICO. Buffett loves the business for the float that it generates which he can then invest in other attractive investment avenues.
Berkshire is a conglomerate
Berkshire Hathaway is a complex conglomerate holding stakes in companies as diverse from candies to energy and aircraft components. It held $158 billion worth of property plant and equipment on its balance sheet at the end of 2021, which is the highest among all US companies.
Buffett said in his annual letter that Berkshire comprises of "four giants." He said, "Leading this list is our cluster of insurers. Berkshire effectively owns 100% of this group, whose massive float value we earlier described."
The legendary value investor added, "Apple – our runner-up Giant as measured by its yearend market value – is a different sort of holding. … It's important to understand that only dividends from Apple are counted in the GAAP earnings Berkshire reports – and last year, Apple paid us $785 million of those. Yet our "share" of Apple's earnings amounted to a staggering $5.6 billion."
The conglomerate is the second-largest stockholder of Apple and owns 5.55% of the company. The company's stake in Apple has increased despite Buffett selling some shares. This can be attributed to the massive shares buybacks that Apple does every year.
Buffett said that the railroad company BNSF and energy company BHE are Berkshire's third and fourth giants respectively.
Analysts on Berkshire Hathaway
Not many analysts cover Berkshire Hathaway shares, and the disdain between Wall Street and the Oracle of Omaha is mutual. Edward Jones analyst James Shanahan, who has a buy rating on Berkshire shares expressed pleasure over the recent deal announcement by Buffett.
He said, "I'm very pleased with the pace and magnitude of cash deployment in recent weeks." Shanahan added, "The story has been about stock buybacks, but with the valuation improving, buybacks are slowing."
Notably, Berkshire had slowed down the pace of buybacks in the fourth quarter of 2021 and given the almost 20% rise in its shares so far in 2022, it's likely that the company is slowing down on repurchases in the current quarter also.
Chris Bloomstran, chief investment officer of Semper Augustus Investments also finds Berkshire shares attractive. He said, "We still find Berkshire undervalued, but less so than in past years given the stock is up more than 50% since year-end 2020." Bloomstran, whose firm owns shares of Berkshire believes that the shares can outperform the markets over the next 10 years.
Berkshire is a boring business
Berkshire Hathaway has made most of its money betting on established companies and not on the so-called "disruptive technologies." During the last year's annual day, Buffett seemed to take a swipe at investors chasing high growth industries with poor financials.
"There's a lot more to picking stocks than figuring out what's going to be a wonderful industry in the future," said Buffett. He gave the example of how there were 2,000 automotive companies in the early 1990s as investors were bullish on the industry. He highlighted that by 2009, only three were left.
Looking at the sell-off in growth shares, especially the loss-making companies, Buffett seems to be having the last laugh. With the US monetary policy reverting towards normalization, value shares like Berkshire might continue to outperform in the medium to long term.
Disclaimer
All trading carries risk. Views expressed are those of the writers only. Past performance is no guarantee of future results. The opinions expressed in this Site do not constitute investment advice and independent financial advice should be sought where appropriate. This website is free for you to use but we may receive commission from the companies we feature on this site.