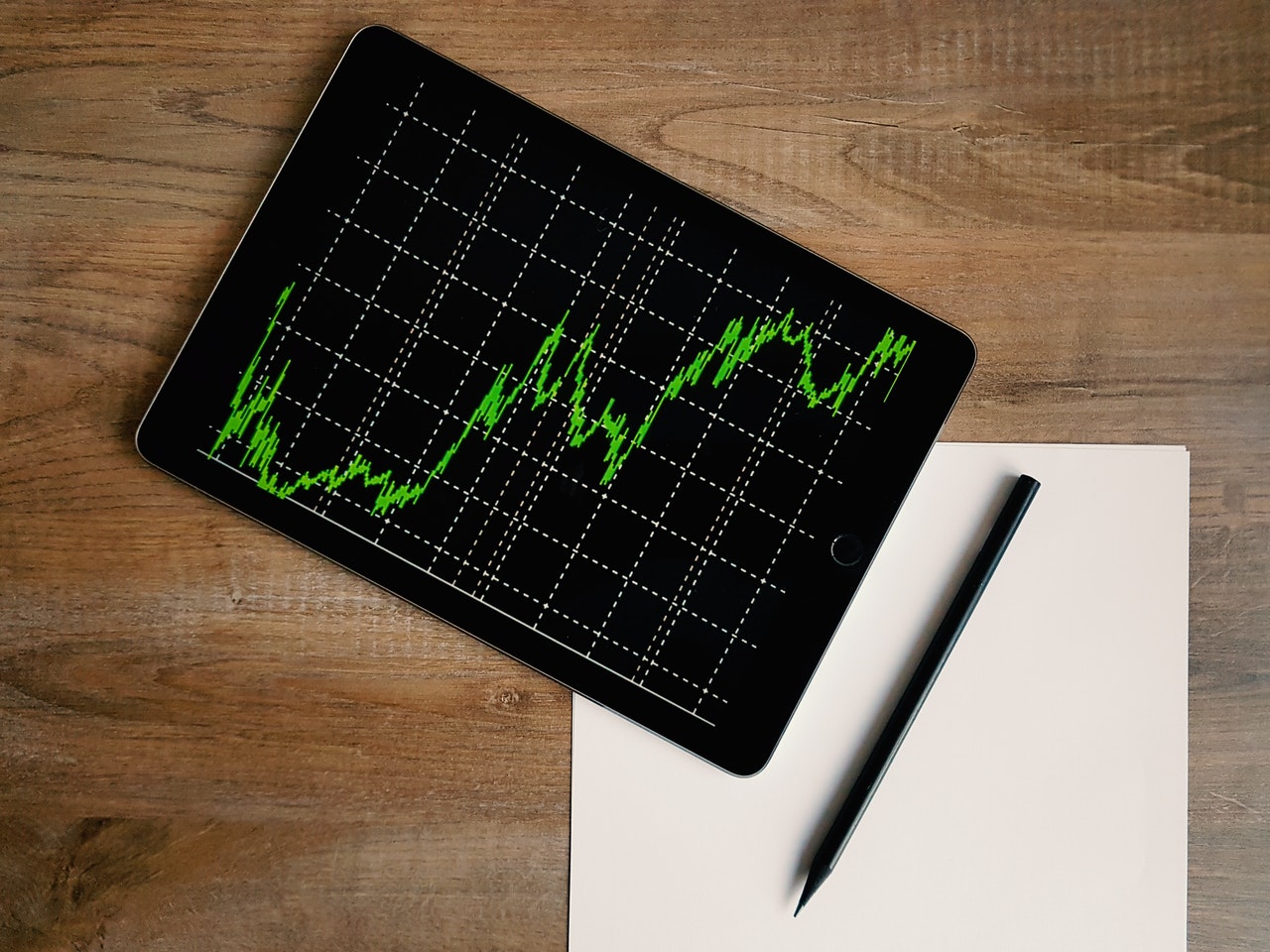 Both Amazon and Alibaba are e-commerce giants. While the former is the leader in the US, Alibaba is the biggest player in China. Both these stocks underperformed in 2021. Which of these looks like a good share to buy in 2022?
To begin with, we should understand that both Alibaba and Amazon have looked weak for different reasons. While the sell-off in growth shares has been weighing heavy on both the shares and both these companies are witnessing a slowdown in their sales growth, there are company-specific factors also at play.
In 2021, Amazon's founder Jeff Bezos quit as the company's CEO and handed over the baton to Andy Jassy. The company's earnings were negatively impacted as it incurred billions of dollars in costs. These costs arose from the extra precautions that the company had to take due to the COVID-19 pandemic.
Alibaba shares have been under pressure due to China's tech crackdown. The company even agreed to pay a record $2.8 billion fine to settle the antitrust case. However, the company still could not fully win over the regulators. Ant Financial's IPO has also been in abeyance since November 2020 and reports suggest that the valuation of the company has since tumbled. Notably, Ant Financial attracted bids worth $3 trillion and was set to have a valuation in excess of JPMorgan, the largest US bank. However, Chinese president Xi Jinping had different ideas and his tech crackdown led to a severe sell-off in Chinese shares, Alibaba being no exception.
Ray of hope for both Alibaba and Amazon
Meanwhile, even as the broader markets have been weak in 2022, both Alibaba and Amazon have bounced from their lows. Chinese state media reported that the country's tech crackdown is nearly over and the government would support the overseas listing of Chinese companies. The news led to a spike in Alibaba and other Chinese shares. Alibaba also doubled down its share buyback program thereby signalling to the markets that it finds the shares undervalued.
As for Amazon, the company's Q4 2021 earnings pleased markets. The company's cloud and advertising revenues especially looked impressive. At a time when companies like Facebook and Twitter have sounded cautious on the outlook for the ad business, Amazon's commentary on the advertising business sounded reassuring.
According to the forecast estimates compiled by TipRanks, Amazon has an average price target of $4,143.76, which is a premium of 36.5% over current prices. Its highest price target and lowest target prices are $5,000 and $2,800 respectively.
Wall Street analysts are bullish on Amazon shares. Of the 35 analysts covering the shares, 34 have rated the shares as a buy or higher, while one analyst has a sell rating on the shares. While brokerages gradually slashed their target price on the shares in 2021, the consensus price target implies a decent upside in 2022.
Analysts see a massive upside in Alibaba stock
Wall Street analysts see a massive upside in Alibaba shares and its average target price of $174.12 is an 82.3% premium over current prices. It has 16 buys and one sell rating.
Sid Choraria likes Amazon over Alibaba
Meanwhile, speaking with CNBC, Sid Choraria of Gordian Capital said that he likes Amazon shares over Alibaba even as the latter is among his major holdings. "Amazon's one of my favorite businesses in the world. It is one hell of a company," said Choraria.
Speaking of Alibaba, he said that while the shares were attractive before the Russia-Ukraine war, things have changed since then and the risk-reward for Chinese shares is not as attractive now. While Alibaba shares trade at depressed valuations. Choraria said, "There's a reason for why Alibaba's priced the way it is."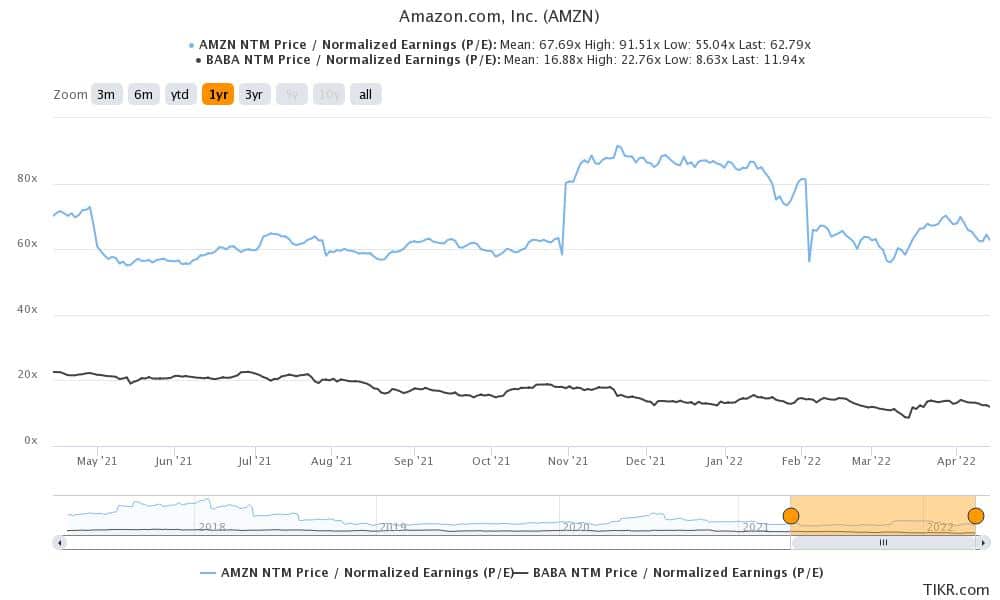 Recently, Charlie Munger sold half of the Alibaba shares that Daily Journal was holding. Mohnish Pabrai also likes Tencent over Alibaba. Berkshire Hathaway holds some Amazon shares but the position wasn't taken by Warren Buffett. On his part, Buffett has admitted that he failed to identify companies like Amazon and Alphabet early.
Pabrai is also bullish on Meta Platforms and believes that the shares can easily double. Facebook is the second-worst performing FAANG share of 2022 as concerns over slowing growth and revenue hit from Apple's iPhone privacy rules have dampened investor sentiments.
Cathie Wood exited Alibaba
Cathie Wood of ARK Invest also exited Chinese shares last year and warned of structural deterioration in their valuations. "The incentives to become incredibly successful in China are diminishing somewhat now that the government is expressing concern," said Wood last year in a webinar. She added, "Some people feel they have more power than the government would like them to have. So, I do think there's a valuation reset."
The bullish view of Alibaba
Daniel O'Keefe, a managing director and portfolio manager at Artisan Partners, said that BABA is possibly the cheapest non-Russian company in the world. Notably, the valuation of Russian shares has nosedived following the Ukraine invasion.
O'Keefe said, "Alibaba trades for a single-digit multiple of free cash flow and three- or four-times EBIT [earnings before interest and taxes]. So, you know, it's the largest e-commerce company in the world that is levered to digitization and the expansion of the increasing wealth of the consumer and middle class in China." Valuations of Alibaba, as well as Amazon, has come down sharply from their recent highs. It is partially due to a rerating of stay-at-home and growth names amid the slowing growth and rising interest rates.
Recession fears have been rising in the US amid soaring inflation and Fed's aggressive rate hikes. The yield curve inversion further ignited the debate around a possible recession in the US. Meanwhile, Morgan Stanley believes that Amazon and Meta Platforms are among the companies that are top recession picks.
The brokerage said, "While our economists are not calling for a recession, we remain on macro watch and today provide a multifactor framework across 32 online ad, e-com, travel and shared economy companies showing which could better navigate a downturn. GOOGL, FB, MTCH, AMZN, BMBL screen highest."
How Alibaba's valuation multiples stack against Amazon
From a valuation perspective, Alibaba trades at a steep discount to Amazon. Amazon shares trade at an NTM (next-12 months) PE multiple of 62.8x while the corresponding multiple is 11.9x for Alibaba. While Alibaba shares have historically traded at a discount to Amazon, the gulf has widened over the last two years.
Overall, both Alibaba and Amazon shares look good long-term buys. While Alibaba shares are riskier as compared to Amazon, its return potential is also higher given the benign valuations. If you are comfortable with the risks associated with investing in Chinese shares, you can consider Alibaba as well.
Disclaimer
All trading carries risk. Views expressed are those of the writers only. Past performance is no guarantee of future results. The opinions expressed in this Site do not constitute investment advice and independent financial advice should be sought where appropriate. This website is free for you to use but we may receive commission from the companies we feature on this site.