How to find popular stocks and funds and what this reveals about stock market investing. We introduce key concepts such as diversification, asset allocation and the risk/reward trade-off, by looking at where professional investors are putting client money; and explain why the best share returns are not necessarily in the home market.
Why Look At The Most Popular Stocks?
The stock market is made up of millions of buyers and sellers, each with their own decision-making process. That's a lot of noise. To help make sense of it, we will look at a snapshot in time of the shares that are popular primarily with UK investors – but we also take a little peak at what's been grabbing US investors' attention.
It's useful to know what's popular to get the lay-of-the-land of the stock market. Knowing why certain shares seem to be perennially in demand will reveal some of the key characteristics of the UK stock market.
DYOR
But, equally, just because everyone else is buying a share is not in its self a good enough reason for you to do the same. Always do your own research (DYOR).
Don't follow the crowd
Don't follow the crowd is another important investment maxim, so we will also look beyond the most frequently traded stocks. Contrarian investors seek out value in the nooks and crannies of the market that the crowd overlooks, often homing in on out-of-fashion stocks or those in unfashionable sectors and industries.
Case study: Big Tech stocks popularity too hot to handle?
Big Tech stocks are popular with investors at the moment but does that mean you should buy now?
The likes of Apple and Facebook have been leading the recovery in the US stock market since March 2020, but many commentators think the tech-inspired rally may be overdone. Indeed, throughout the bull market (i.e. rising market) of the past decade and more, tech has been in the vanguard.
Consequently, as a new investor about to enter the market, there are a number of reasons you might want to think twice before lining up to buy one of the FAANGs (Facebook, Amazon, Apple, Netflix and Google).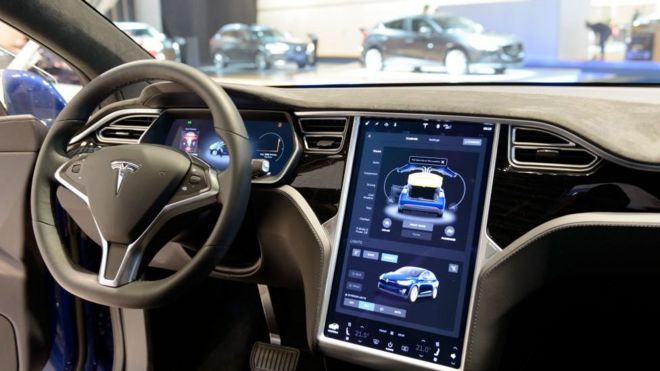 Investors must always aim to buy at the best price, with an eye to company fundamentals. With that in mind, the prospective buyer of a Big Tech share must ask:
Are tech stocks overvalued?
Is the market about to 'correct' back into a bear (i.e. falling) market – a fall of more than 20% from its peak?
What are a company's weaknesses?
Will a recession eventually lower stock values across the board to some degree and threaten overextended tech valuations?
Maybe there won't be a generalised bear market, but instead could there be a move out the tech sector, impacting Big Tech in particular?
Buy Facebook, Apple and Tesla today?
For the reasons above – and no doubt others besides – Facebook, Apple and Tesla might not be the best stocks to buy for a new portfolio.
Facebook faces regulatory scrutiny, Apple has the possible fragility of its China-based operations to worry about and a maturing smartphone market to contend with, while Tesla carries a heavy debt burden and a growing band of Chinese electric vehicle competitors led by NIO, even though its shares have risen a staggering 560% since the beginning of the year (as at 25 November 2020).
Buying at the top
Big Tech investments at this stage present risks to new buyers of entering at the top of the market, but of course the rewards can be impressive, as Tesla shows. Big Tech stocks shares have all been trading at historic highs recently, but at some point the buying will stop.
A new tech investor could face substantial losses, as was the case in the dotcom crash of 2000, perhaps having to wait several months or years for prices to begin to recover. Some companies might even fail – although with US Big Tech that is highly unlikely.
Anti-monopoly regulations and the new taxes threat
There is, however, the ever-present threat of companies such as Facebook being broken up. For example, will the Biden administration in the US clampdown on Facebook's alleged monopoly practices, given there is no love lost between the Democrats and Facebook? New, and perhaps burdensome, regulations could increase costs for Big Tech companies significantly.
In addition to regulations, there's also been a lot of talk – that could soon be turning into action, particularly in Europe – of new taxes on Big Tech, which would likely be a negative development for their share prices.
…but the stellar growth could continue with tech changing everything and new technologies bed in
Alternatively, tech stock prices could continue to climb for another year or two, or for even longer.
The thinking here would be that a changing economy, in which the application of technology to business processes in addition to how we live our lives as consumers, is benefiting Big Tech's bottom line in a more profound and long-lasting way (what economists call a 'secular' growth story). For example, this is already being witnessed in deep structural changes in areas such as remote working and an accelerating preference for cloud-based operations.
Then there's the reasonable assumption that new technologies will keep the tech party going, as areas such as artificial intelligence, robotics, 5G connectivity, the Internet-of-Things and blockchain start to find profitable application.
What Makes Certain Stocks So Popular with UK Investors?
Not surprisingly British companies are popular with UK investors, partly because the names are more familiar – there is a strong bias in favour of trading UK-based companies.
Stocks in the FTSE 100 index of the UK's largest 100 companies by market capitalisation listed on a public stock exchange, feature heavily in a UK investor's most-bought shares list.
Economic sectors such as financials (banks), energy (oil companies), basic materials (miners) and healthcare (pharmaceuticals) comprise a larger proportion (referred to as weighting) of the index than in the case of Germany's DAX stock market index, for example, where you will find more auto makers and other manufacturers.
There are many world-class companies – and even whole industries – barely featured in the FTSE 100; the tech sector is severely underrepresented compared to the US.
Building on this, investors will also initially be guided by the rule to invest in what you know.
Some people primarily own and hold shares for the income they earn in the form of a regular dividend payment from the company to the shareholder. The FTSE 100 has historically contained a large number of consistently high dividend-paying companies.
And of course there will be the individual stock stories where outsized price rises attract attention from speculative buyers.
Other reasons people hold stocks may be more accidental, such as via an old pension or from an inheritance.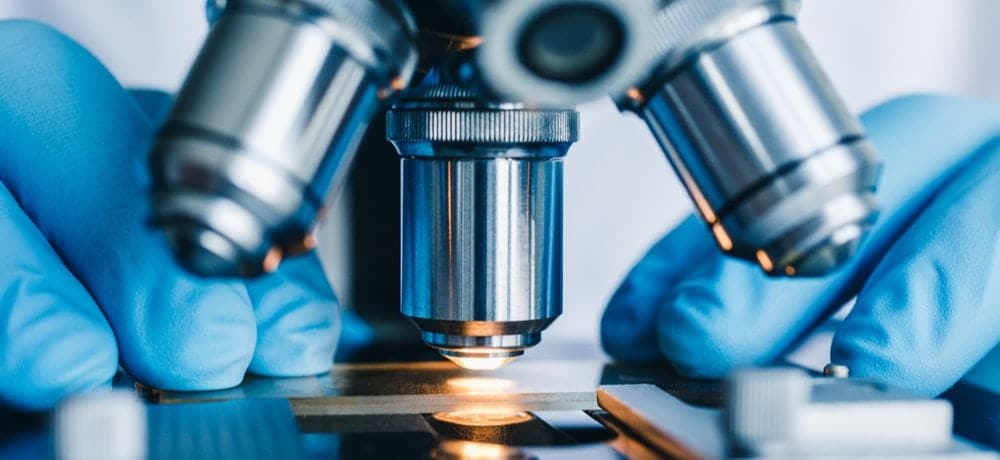 How to Find the Most Popular Stocks, Funds, Trusts and ETFs
We have looked at some of the general reasons why a stock may be popular.
To see what UK investors are buying at any point in time and to get a feel for the market, do the following:
Visit the customer most-traded stocks lists on an investment platform, for example Hargreaves Lansdown's 'top of the stocks' page.
Take a look at daily top stock risers and fallers – go to an investment platform homepage or visit the London Stock Exchange daily 'Risers and Fallers' page.
Exercise: place the shares on the Barclays Smart Investor's customer top buy/sell list in sectors
For each of the companies listed by Barclays Smart Investor below, place it in a stock market sector – here are the 11 most commonly recognised sector classifications:
Energy
Basic Materials
Industrials
Consumer Discretionary (Consumer Cyclicals)
Consumer Staples (Consumer Non-Cyclicals)
Healthcare
Financials
Information Technology
Telecommunication Services
Utilities
Real Estate
This exercise provides a way of 'weighting' the sector composition of an index or portfolio. Weighting is the proportion of an investment portfolio a stock or other asset makes up of an investment portfolio.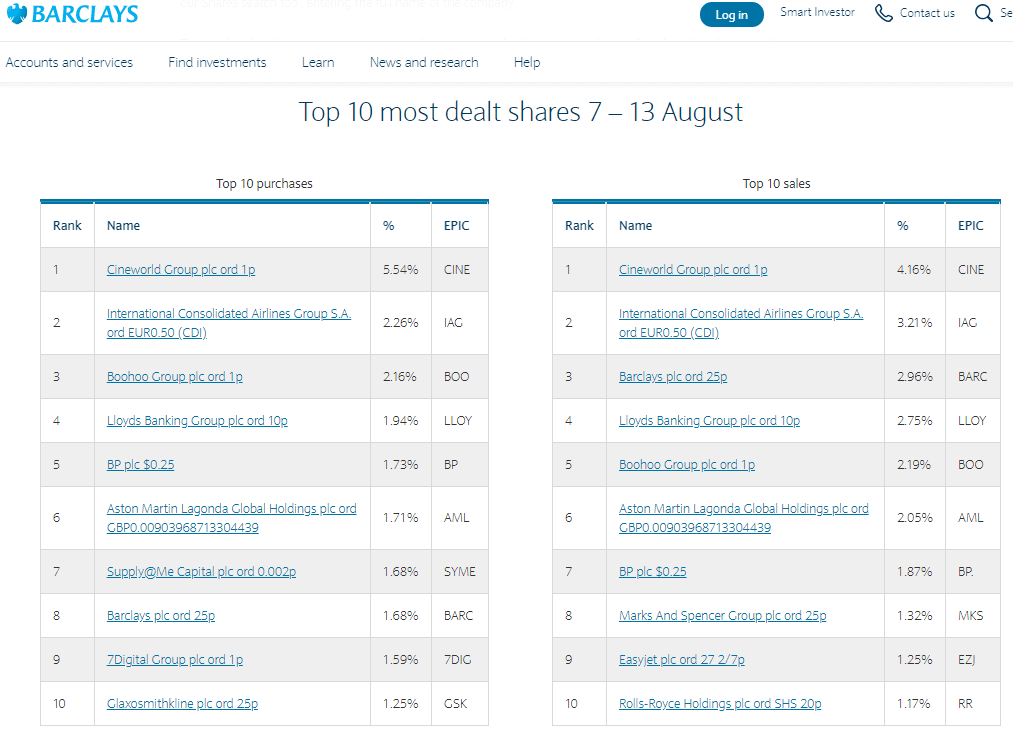 | | | | |
| --- | --- | --- | --- |
| Buy | sector | Sell | sector |
| Cineworld | consumer discretionary | Cineworld | consumer discretionary |
| IAG | consumer discretionary | IAG | consumer discretionary |
| Boohoo | consumer discretionary | Barclays | financials |
| Lloyds | financials | Lloyds | financials |
| BP | energy | Boohoo | consumer discretionary |
| Aston Martin | industrials | Aston Martin | industrials |
| [email protected] | financials | BP | energy |
| Barclays | financials | Marks & Spencer | consumer discretionary |
| 7Digital | consumer discretionary | easyJet | consumer discretionary |
| Glaxosmithkline | healthcare | Rolls-Royce | industrials |
Oil, banks and pharmaceuticals also feature heavily too.
There's often a speculative share making the running, and on this occasion it is [email protected] Apparently it is a 'fintech'. The share price has mushroomed but is highly volatile.
Exercise: What do you notice about Hargreaves Lansdown 'top of the stocks' list?
The first thing to notice is there are lots more collective investment vehicles listed, such as Fidelity China Special Situations and Scottish Mortgage. The four collectives in this list are all trusts. Trusts trade on the stock market like stocks, with a fixed capital structure (close-ended) and prices that change throughout the trading session. Funds (known as mutual funds in the US) are 'open-ended', so they add more units as the number of fund investors grows. Fund prices are quoted once at the end of the trading day.
Trusts are investment companies that invest in a collection of shares – investors can buy shares in trusts as they would any other publicly listed company. Scottish Mortgage investment trust is the largest such vehicle on the UK market and is a member of the FTSE 100 index.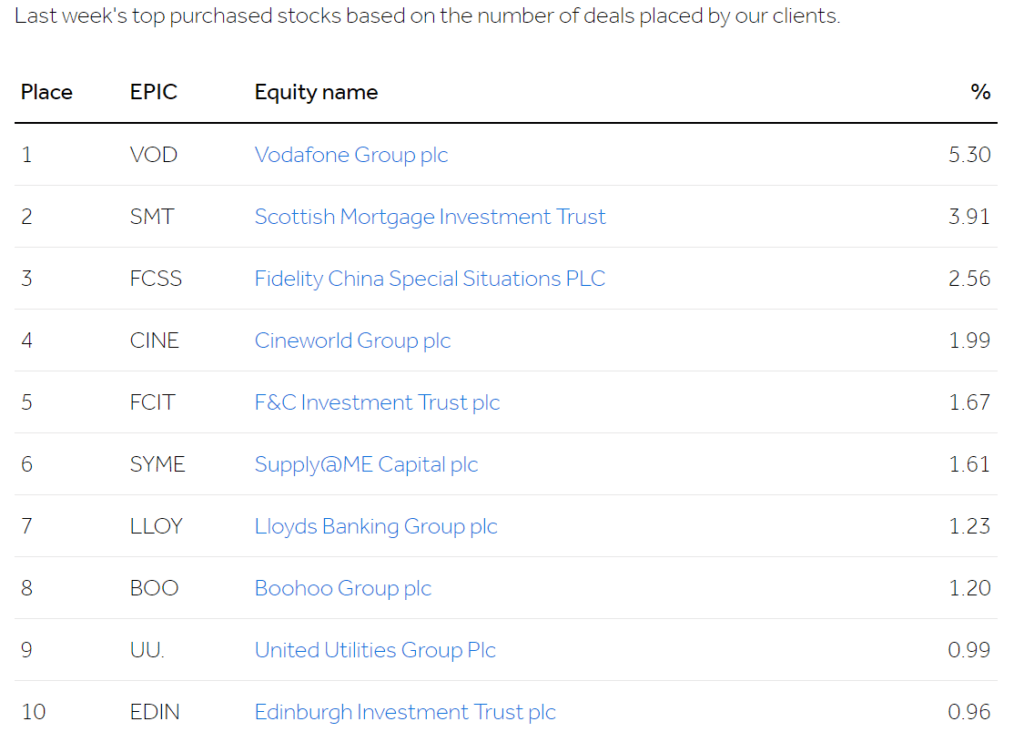 Balanced portfolio and diversification
Trusts, funds and exchange traded funds (ETFs), will be present to some degree in an average investors balanced portfolio – they are a cheap way of diversifying a portfolio.
Instead of buying say 30 individual shares you could purchase a fund that has a similar selection of funds and save on all those dealing charges and the time and effort of monitoring the 30 stocks.
The more diversity there is in the portfolio the greater the chance that a loss in one area can be offset with gains elsewhere in the portfolio.
A balanced portfolio is defined as one which is weighted by asset class, such as shares, bonds, commodities, property and cash and further fine-tuned for target risk tolerance.
A portfolio composed entirely of shares would be considered unbalanced because it fails to manage for the risk that the stock market as a whole falls. In such a situation investor returns would probably have been in better shape if some of the portfolio was in cash, government or investment-grade corporate bonds, commodities or precious metals.
Asset correlation and allocation
The key to how effective a balanced portfolio is depends on the extent to which each asset class price reacts differently compared to another asset class under the same circumstances. This is known as correlation.
A positive correlation between one asset and another goes from 0 to 100 for full correlation – i.e. the assets both move in the same direction. A negative correlation is measured from 0 to -100. A correlation reading of -100 would show the prices of the two assets moving in diametrically opposed directions.
It is the interplay of these correlations that brings balance to a portfolio because of the varying rates of return of the asset classes held.
Put simply, if shares are losing value, hopefully bonds aren't and vice versa. A high-risk tolerant investor will hold shares – and some of the racier growth propositions to boot – in higher proportion to bonds.
Which assets you decide to allocate to your portfolio – and in what proportion – can be the most influential thing an investor can do in determining returns.
60/40
Traditionally a balanced portfolio would be split 60/40 between shares and bonds, with a tilt towards shares in a period when prices are lower (75/25 – less risk) and a tilt towards bonds when share prices are high (25/75 – more risk), up to a maximum of 75% in either direction.
With central banks buying up corporate bonds through the unconventional monetary policies of the past 10 years, the struggle to find an income has gorwn as yields on bonds fell to historic lows.
Low yields, and now negative interest rates (where you pay to keep money in the bank), is forcing investors to take on more risk to secure better returns, hence the greater proportion (greater than 60% weighting) of equities likely to be the norm in portfolio management.
Risk-reward
But with stocks performing better than bonds over the long-term and over the past 10 years (10% annual return v 5% for bonds since 1926, according to data provider Morningstar), it can lead investors to the potentially dangerous conclusion that they should allocate 100% to shares.
However, long-term averages hide many ups and downs along the way – shares don't always outperform bonds. Holding only shares fails to control for risk.
Shares may return more than bonds in the long term, but they do so by taking more risk. The returns are higher for shares because the risks are higher than in investing in bonds. If the return wasn't higher than for government bonds then no-one would invest in shares. Understanding the risk-reward trade-off is critical for successful investing.
What stocks are Americans buying on Robinhood?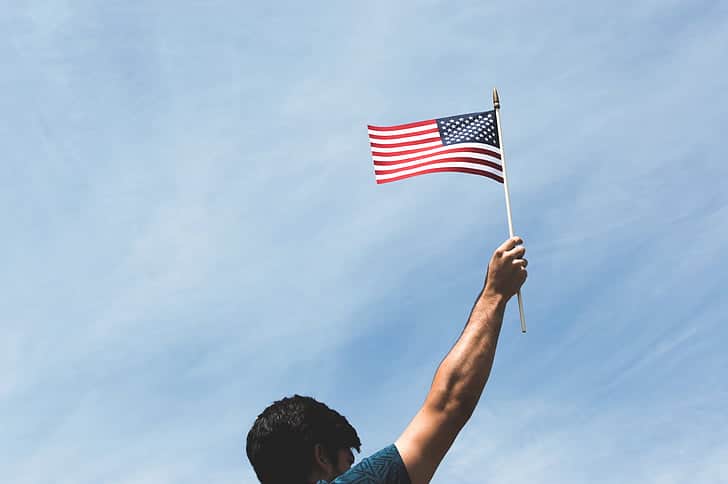 Now look at popular shares on the US commission-free trading app Robinhood. (Investment apps have grown enormously in popularity in the UK too.)
Consider how the top-traded stocks list below differs from the Barclays and the Hargreaves Lansdown lists.
| | |
| --- | --- |
| Stock | sector |
| Ford | industrials |
| GE | industrials |
| Apple | tech |
| Microsoft | tech |
| American Airlines | travel & leisure |
| Disney | entertainment |
| Delta | travel & leisure |
| Tesla | tech |
| Carnival | travel & leisure |
| GoPro | tech |
Notice that the buy list has more technology stocks and has a US bias.
As well as tech stocks, there are heavyweight 'industrials' Ford and GE, two airline stocks and one cruise firm – all stocks ranked by most trades.
Some Other General Points Arise About Stock Markets
Not all stock markets are the same – different mix of companies and investors.
US market – mature, many tech leaders.
UK market – bank and oil heavy. Lots of shares that paid an income are currently (2020) reducing or suspending dividend payments to shareholders.
NASDAQ is the world's premier tech-focused stock market.
China – more retail investors, "less rational", more volatile.
Emerging markets and frontier markets – governance and foreign exchange movements may be more of an issue.
Regional stories: stock exchanges reflect local/regional economic circumstances, for example, China, South Asia, India and Africa will all have markedly different economic and demographic characteristics for example.
Best May Not Always Be At Home – Understanding Weightings
As noted previously, individual private investors tend to put their money to work primarily in their home market.
However, the UK's FTSE 100 index is overweight in banks and oil compared with US exchanges and underweight technology. If a UK investor confined themselves to buying only companies listed on the FTSE 100, then they would be missing out on high-return areas such as technology.
The proportion an economic sector, industry or stock makes up of an index or portfolio is its weighting. An asset or stock is overweight if it makes up a higher proportion of an index or portfolio holding than the average for a similar asset or stock in an index or portfolio it is being compared to or seeking to replicate.
Benchmarks
Investors use benchmarks to measure a portfolio against. The FTSE 100 and the US S&P 500 are commonly used as benchmarks. The FTSE 100 and S&P 500 are larger companies indices.
Medium-capitalisation companies are found in the FTSE 250; smaller company shares in the FTSE 350, Alternative Investment Market and Ofex. In the US the Russell 2000 is an important smaller companies index; it is composed of the smallest 2,000 companies that comprise the Russell 3000 index.
There are also index funds based on indices – these passively track an index by replicating the underlying holding of the index and can be referenced as benchmarks. Finally exchange traded funds have grown massively in popularity and also use a passive approach to replicate indices, as well as industries, sectors, investment themes, you name it.
The benchmark that is used to measure performance against will vary depending on factors such as investment strategy and sectors.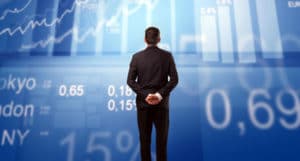 There are many different types of benchmarks investors can use to measure stock and fund performance against. Investors can compare them with return averages by sector, region, country, industry, capitalisation, and investment sectors such as UK equities, North America equities, North America smaller companies, UK all companies, UK equity and income, global emerging markets, Asia Pacific ex Japan and so on.
How To Find Out What The Professionals Are Buying
Exploring funds is a great way to find out what the professionals are buying (and selling) and to get portfolio construction ideas. This is also where we can find the more under-the-radar and/or contrarian investing insights.
Drill down from the Scottish Mortgage (SMT) link on the Hargreaves Landown Top of the Stocks page (it is persistently in the top 10): https://www.hl.co.uk/shares/top-of-the-stocks
Go to research > factsheet > top 10 holdings, by sector and by country.
You'll see something similar to what we've reproduced below.
Scottish Mortgage investment trust's top 10 weightings (30 June 2020):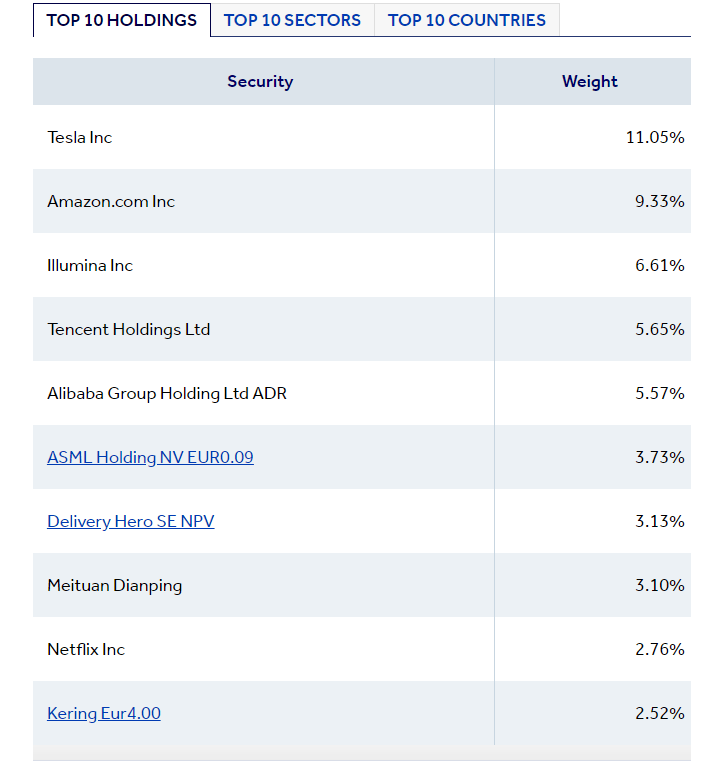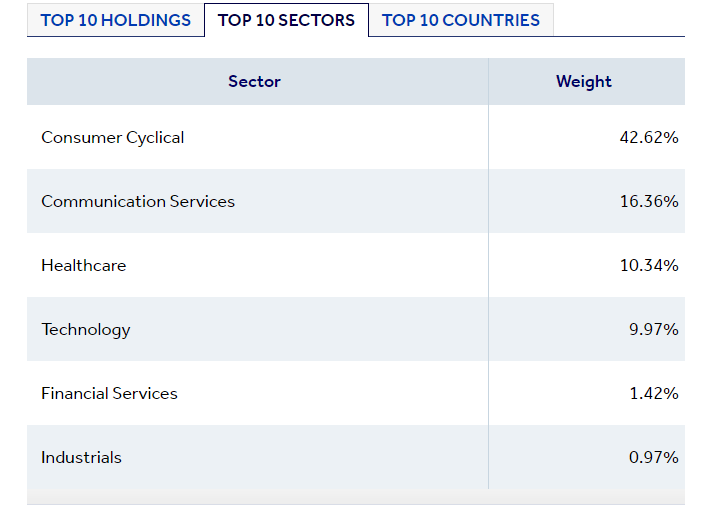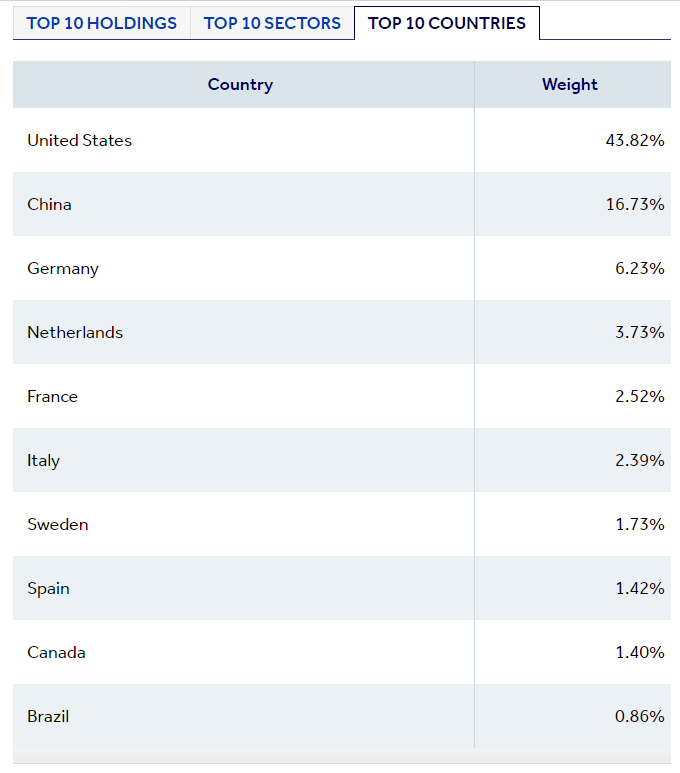 The trust was an early investor in Tesla
There are some obvious names in there you probably don't need the help of a fund manager to select, such as Amazon, Alibaba and Netflix.
The highest weighting goes to Telsa on 11%, which makes the portfolio somewhat concentrated.
Bear in mind though that typically top 10 holdings will more likely be each around 2-3% weighting in the portfolio. Scottish Mortgage holds 89 stock of which the top 30 comprise 82.1% of total assets.
If you were to construct a portfolio of 89 stocks, think about the dealing costs in addition to the research time. It is this ease of gaining exposure to different sectors and stocks that funds and trusts provide, which explains their popularity with investors.
Less familiar names
Also in the top 10 holdings are shares that are not household names for UK investors, or even recognisable to, the average UK investors. Meituan Danping and Delivery Hero are in food delivery in China and Europe respectively.
Illumina is a US biotech that produces gene sequencing and array equipment. Illumina could be seen as somewhat contrarian in being such a large bet on a single biotech.
The emphasis on deliveries is not strictly contrarian but might be slightly overweight. We don't know the full list of holding constituents to make a definitive call on that, although the sector breakdown tells us more in that regard.
Take a global view
The overseas-based stocks mentioned above show that a UK investor needs to do a lot more than follow the crowd, although it is useful to know what other investors are buying at a given moment in time.
UK shares are a fraction of the globally available universe of stocks to trade on most UK investment platforms. Increasingly, to get the best returns an investor needs to think and act globally.
Keep in mind the obvious – the market is much larger and diverse than the most popular shares.
Scottish Mortgage's tech bias
The Scottish Mortgage portfolio is tech heavy, and that explains the country bias towards the US, where many Big Tech companies are based.
We should note too that 42% of Scottish Mortgage is invested in the consumer cyclical sector. This is the sector that covers discretionary expenditure, where the sector's economic activity contracts and grows with the economic and business cycle.
Funds and trusts (the latter sometimes referred to as investment companies) and ETFs must disclose their top holdings as a regulatory requirement.
Actively managed funds and trusts will not always readily divulge their full portfolio of investments in companies, as that would make it easy for competitors to copy their trades, and thereby mimic their investment style and strategies.
Risk: unlisted or unquoted companies winners and losers
Scottish Mortgage has 41 unquoted (privately held shares not listed or quoted on a public stock exchange) investments in technology and life sciences – in March 2020 Scottish Mortgage had to 'write down' the value of all these investments with a new determination of 'fair value'. Many will have recovered in value since then (as at 19 August 2020).
AirBnB (0.2%) and ByteDance are holdings, plus VIR Biotechnology (annualised returns of 114% since added in 2017). 0.6% exposure to Zoom at end February.
Unlisted stock picks that paid off: invested in Spotify in 2015, went public in 2018. Alibaba and Lyft were other unlisted winners.
There are some unlisted losers too: Intarcia Therapeutics -46% annualised decline. Eventbrite -24% and UpTake Technologies -31%.content
Ant Financial (2.3%) is a top unlisted holding – Alibaba spin-off, Ant is listing on Shanghai and Hong Kong public markets
Unlisted or unquoted companies made up 20% of Scottish Mortgage in June 2020. Scottish Mortgage is a flagship product of investment house Baillie Gifford.
With fewer companies coming to public markets, and coming later, it's hard for retail investors to access opportunities in some of the best shares to buy, because they are private companies (no public shares). This is where funds and trusts can help. Some of the best to buy may be unquoted so impossible for ordinary investors to buy
Exercise: What Investment Themes Can You Think of?
From amongst the brands you use and companies whose products you enjoy, you probably already have investment themes you haven't fully articulated yet.
An investment theme is a story that encompasses a number of share-buying imperatives:
For example, a carbon-neutral theme might invest in renewable energy and electric vehicles.
You like the potential of South Asia and China or think Big Tech is going to get even bigger with 5G, cloud computing, AI and robotics.
Or perhaps you're excited by the breakthrough in genomics and gene therapy and the business opportunities unleashed?
The Covid pandemic led to the rise of 'work from home' stocks. This is an example of an investment theme.
These sorts of investment themes can sometimes lead to fashionable sectors and fads emerging that blind investors to a company's fundamentals, such as actual sales and earnings and a realistic appraisal of its growth potential.
Know Your Investment Sectors
IA sectors (Investment Association – mutual funds)
https://www.theia.org/industry-data/fund-sectors/definitions
AIC sectors  (Association of Investment Companies – trusts)