Choosing the right stockbroker for your needs is an important decision to get right for investors starting out on their investment journey. In this lesson we bring together all the elements you must consider in order to choose an investment platform that best suits your investment requirements.
What types of stockbroker are there?
Advisory brokers and wealth managers
At the top of the tree are advisory stockbrokers. As the name suggests, you will be given advice on how to invest and the broker will even execute trades on your behalf.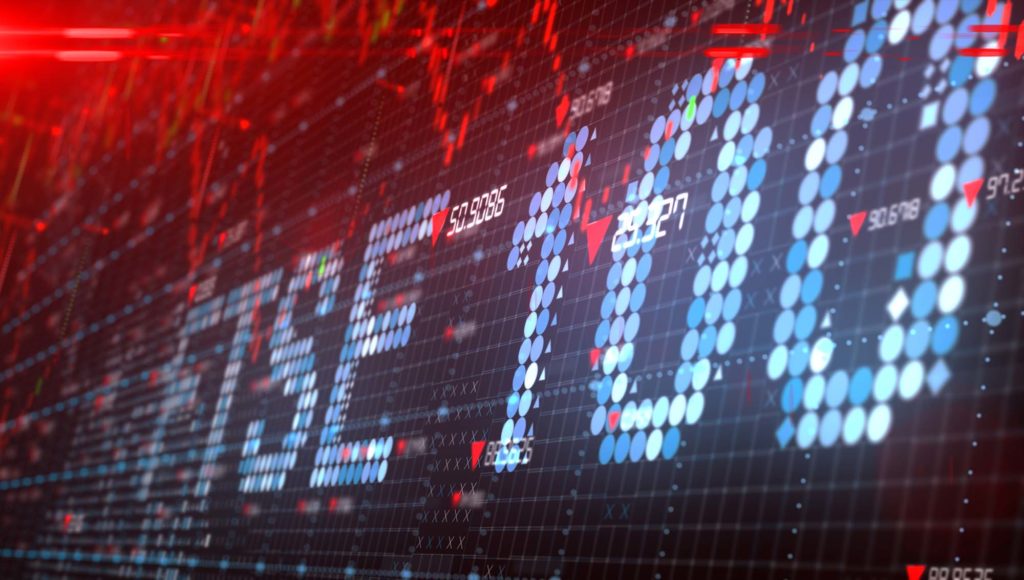 Most retail investors cannot afford such services and they tend to serve high net worth individuals.
These sorts of brokers used to be the norm many decades ago, but as the investment world has evolved and opened up, the universe of shareholders has expanded – and so too the types of broker and investment platforms to cater to different levels of investor.
Advisory broker services today tend to be offered as part of wealth management packages. You will pay handsomely both for the privilege of receiving professional advice, as well as a commission and other fees for each trade conducted on your behalf.
If you have substantial funds available to invest and are time-poor, then these high-end services may suit.
Investment platforms for the masses
However, these days most investors will be looking to weigh up the services of the main retail-facing investment platforms. These platforms' main channel of business is online, although brokers such as Hargreaves Lansdown will provide telephone dealing in addition to online – for a fee.
Before we consider in more detail the sorts of things you need to keep to the front of your mind when deciding on which service to sign up for, there are some more general – and equally important – matters to get to grips with.
What is your investment profile?
Your investment style will determine how you plan to use a broker's services. Investment style refers to the sorts of companies you plan to invest in, the instruments you may wish to trade in, your attitude to risk and how hands-on you plan to be.
So, for example, if you plan to buy individual stocks and want access to the largest possible universe stocks, that will be a big factor steering your choice. You will therefore need to make sure that the particular services you are most likely to need, and the frequency of usage, come at a competitive price.
You can get a lot of help online in making your decision, with sites such as BuyShares providing reviews and comparison tables to help you make your choice.
Compare all the costs of buying, selling, and holding stocks and other securities through a broker.
Don't compare just the dealing commissions; compare other costs, too, such as margin interest, foreign exchange fees and other service charges.
Use broker comparison services
If you have worked out what sort of investor you are, it should help you to narrow down your options among the brokers out there.
1. What type of exposure to shares do you want?
If you want to buy shares directly and to be availed of the widest possible choice, you may want to go with one of the full-service brokers such as Hargreaves Lansdown or AJ Bell.
But there are other ways to gain exposure to equities that don't involve direct purchases and are often cheaper, such as fast-growing relative newcomers such as eToro or Capital.com.
75% of retail investors lose money trading CFDs at this site
Contracts for difference
Trading stock CFDs (contracts for differences), is one popular way to trade shares, where the underlying equity asset is never owned directly, but instead the buyer gains exposure to a contract created by a financial institution between a notional buyer and seller, with a commitment to pay the difference between current price and a price in the future.
Exchange traded funds
Also, growing in popularity are exchange traded funds (ETFs). Here, we are dealing with another form of derivative – this is the term used for financial instruments whose value is derived from an underlying asset.
ETFs replicate the price movements of an underlying asset. They achieve this either through owning directly the underlying asset or by mimicking price movements 'synthetically' through exposure to derivatives.
ETFs don't just replicate equities but all other asset classes and pretty much all the investment themes imaginable. If you see yourself buying ETFs, then find a broker that at minimum lists the most popular ETFs.
Mutual funds, investment companies (trusts) and index funds
Then there are other collective vehicles, where many individuals invest in a single financial instrument, which pools their resources to buy shares.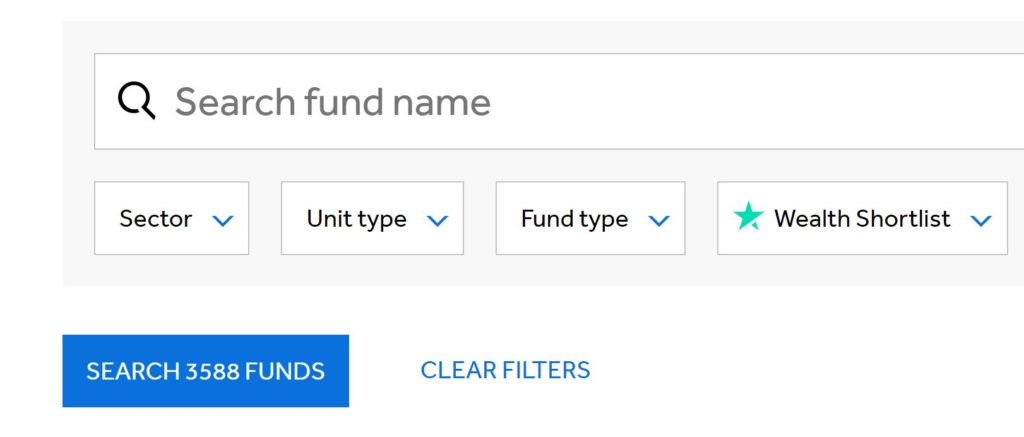 The main types of such funds are known as mutual funds and are described as open-ended. This means that investors buy units in the fund and the more investors there are the more units there are created for sale. The price is set once a day.
Investment companies are another type of collective, referred to as trusts and are closed-ended products, because the capital structure does not change when demand for the investment rises – instead the price rises as with a normal share. Trusts trade on the stock market just like regular shares and ETFs.
Index funds are a variant of mutual funds that used to be referred to more commonly as tracker funds. They track an index or create their own 'index' and buy the underlying shares to create passive exposure for their investors. These are 'passive' products like most ETFs, which means that the index fund does not involve any active management.
If you are going down the CFD route and will be trading a lot, then a platform such as eToro could serve you well because it is cheap and easy to use, plus has some innovative features that novice investors would likely welcome.
On the other hand, if you want access to investment trusts because of some of their unique features, such as being able to use gearing (borrowing) to maximise returns, then a broker like Interactive Investor might be a better fit, but you will have to pay a commission on your trades, unlike with eToro.
2. What fees do I need to look out for?
Most share-dealing accounts provided by stockbrokers and investment platforms charge you a commission on each trade that you make.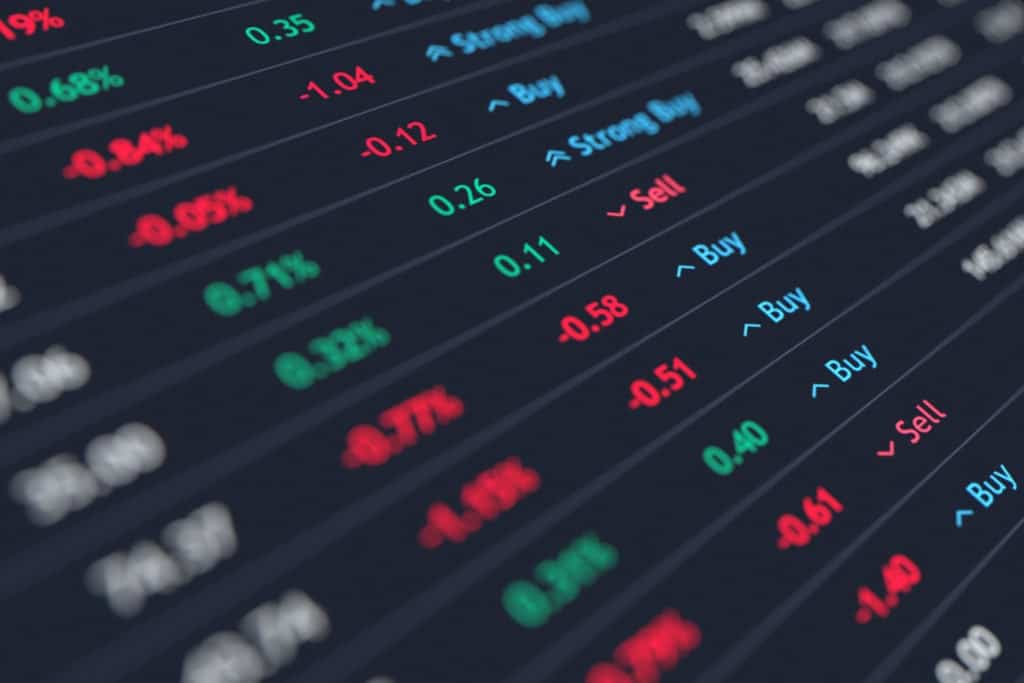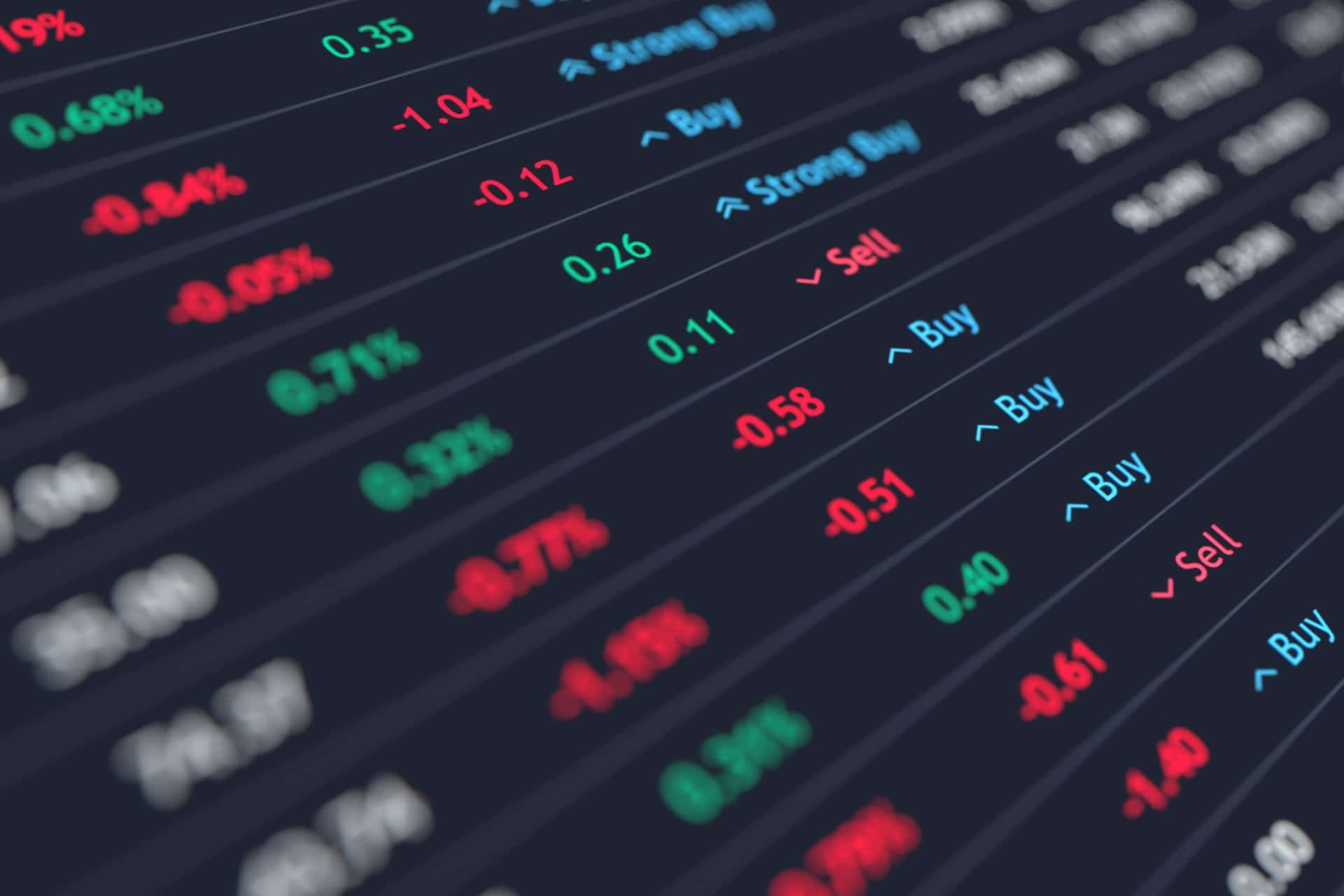 For example, Hargreaves Lansdown – the UK's largest direct-to-consumer brokerage, will charge you £11.95 per trade – both to buy and sell. That contrasts with eToro, for example, that charges no commission for trading on its platform.
There appears to be a definite trend towards commission-free trading, with trading apps such as Robinhood in the US leading the way and Trading212 and eToro breaking similar fresh ground in the UK.
Here are the main fees and charges to look out for on investment platforms:
Additional broker spread (hidden in the gap between the buying and selling price)
Commission charges
Deposit and withdrawal fees
Foreign exchange fees
Inactivity charges
Platform charges
Transfer fees
…and don't forget about stamp duty
Stamp duty is not a platform fee, but it is another cost for investors. Stamp duty is a tax on buying shares at 0.5% of the value of the deal. Some platforms will absorb this amount on your behalf, eToro being one of them, while many others will not.
Also, depending on your choice of favoured instrument, fees will vary.
For example if you intend to buy mostly mutual funds, there's no charge for the individual fund trades, put there is likely to be some form of platform fee, normally paid annually, quarterly or sometimes monthly. For example, Hargreaves will charge you 0.45% on the value of your funds up to £250,000.
If you are trading share CFDs, you can normally do this commission-free. But, you do need to be aware of the spread the brokerage sets between the bid and offer/ask price (buy and sell), as this is an indirect fee.
75% of retail investors lose money trading CFDs at this site
3. Regulation
Be sure that the company you select to do your share-dealing on is fully regulated by the Financial Conduct Authority (FCA). If you have any doubts, simply look up the company concerned on the FCA's Financial Services Register web page.
Regulated trading venues are required by law to:
Segregate and ring-fence client funds from the working capital of the broker business
Comply with all anti-money laundering (AML), know your customer (KYC) and combat terrorist financing (CTF) regulations. As such, the broker will ask you to upload  government ID to prove who you are.
Explain in plain English and show transparently on its website or mobile app that your capital is put at risk by investing.
If the trading venue offers leverage to clients then it must state clearly the level of losses that can be involved and prevent you from losing more than the funds deposited on the platform.You will also have to correctly complete a questionnaire to demonstrate that you understand how leverage works.
All regulated brokers are covered by the Financial Services Compensation Scheme (FSCS), which will compensate you against the failure of the investment platform, up to the value of £85,000.
The FSCS does not, however, compensate you for investment losses.
4. Tools and features to look out for
As with most things in life, you generally get what you pay for. If a service is ridiculously cheap, don't expect all the bells and whistles available on a platform where you pay a platform fee.
Education
Educational resources will be of much greater importance to those just starting out on their investment journey.
Access to explainers for things such as order types and how to use them, the difference between a candle stick chart and a line chart, what is a stop loss, how to rebalance a portfolio, understanding economic, industrial and investment sectors, benchmarks and much more besides, should ideally be readily available and comprehensive.
Analysis and research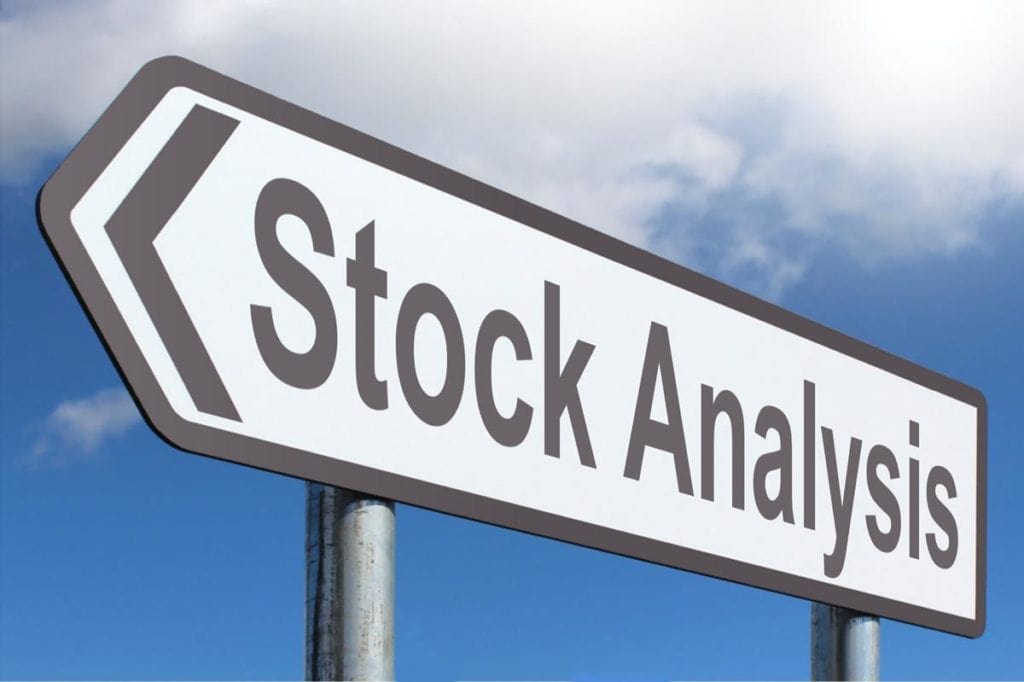 Quality analysis and research can be invaluable. It can come in the form of the content generated by the platform's dedicated analysts or through the tools the platform provides to enable you to conduct your own in-depth research.
Many platforms will provide stock coverage as part of the service. The depth and breadth of such analysis can set some brokers apart from the rest.
However, analysis and research could also come from your fellow platform users. This is the case with eToro, where you can learn and develop your skills simply by copying other traders in demo account mode, until you have gained the confidence to take the plunge  by trying out some of your own ideas on the live account.
Some platforms have attracted negative press for seeming to push certain investments without disclosing possible conflicts of interest, particularly where fund lists are concerned. This is one of the reasons why you should always do your own research and not rely entirely on the word of an analyst.
75% of retail investors lose money trading CFDs at this site
Charting and technical analysis
Charting and technical analysis are key tools to use alongside fundamental analysis of a company's financials, such as sales, revenue and profits.
Price charts provide an overview of a shares performance over time. There is a huge library of technical indicators that can be applied to price charts to help investors make their trading and investment decisions, so a an easy-to-use and fully-featured package is invaluable, although some put more store by technical analysis than others.
Order types
When it gets down to putting on your first trade, you need to know exactly what you are doing and what all the various options mean.
A top-notch broker will have:
Market order – best price available at time of execution.
Limit order – where you set the price you want to buy at.
Stop-loss – where your position is automatically closed when it fall to a certain level to limit your losses.
Fill or kill – if the order is not immediately filled as either at either the market or limit price, then it is cancelled.
Portfolio management
Portfolio management tools vary immensely from platform to platform. Does the broker allow you to download a CSV or Excel file with a table of your holdings and the profit and loss account?
Does the platform allow you to set target weightings for asset allocation to help with your diversification strategy?
Does the broker help you with your tax affairs, handle dividend payments efficiently and help you to manage trading costs.
Initial Public Offerings (IPOs)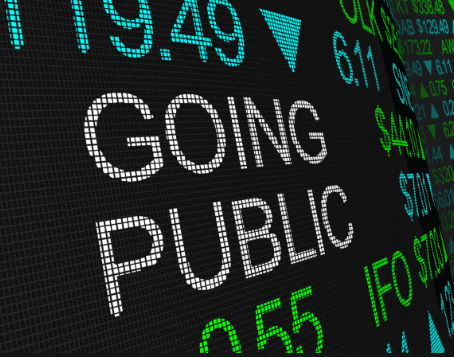 Although there haven't been that many initial public offerings on the UK market recently, and the ones there have been tend to be investment trusts, if you are interested in such offerings then you may want to go with one of the larger brokers. These firms are more likely to be able to strike deals with the investment banks leading the IPO and deciding on venues they wish to use to reach investors.
Level 2 and MT4 (CFDs and forex)
Level 2 services usually come at extra cost, but if you plan to get involved with day-trading then you will want to be able to view an exchange's order book.
If you are going down the CFD day-trading route or are interested in foreign exchange dealing, then the availability of the MT4 (MetaTrader 4) trading platform, downloadable as a separate software package, is a must.
Stock screener
A stock screener is a popular way to set rules to find stocks meeting defined criteria. Not all brokers will have such a feature, and you may find that where they do they are rather limited. You might be better served to look around for a third-party service.
One of the market leaders in the UK and US is Stockopedia. We provide a lesson ('How to use a stock screener') that introduces investors to its powerful tools and features that include a lot more than just screening.
Fully-featured mobile app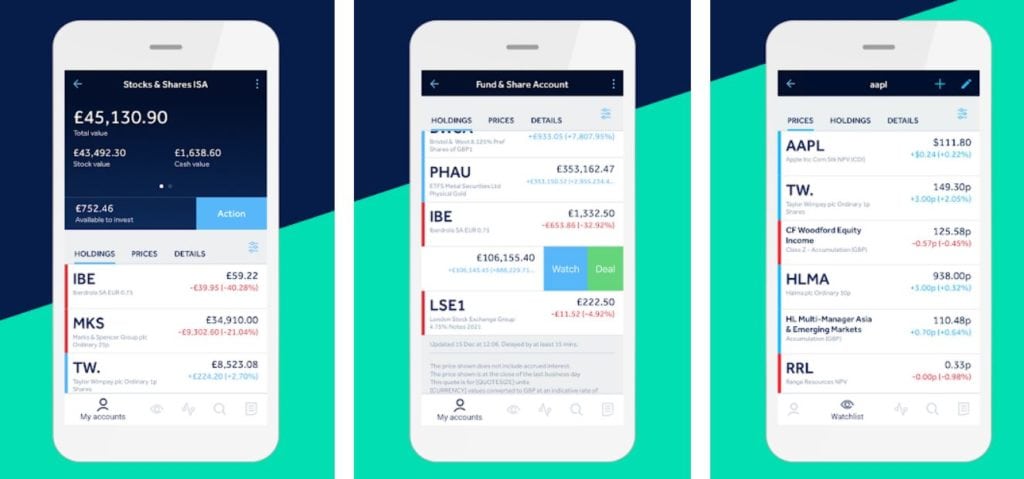 To keep an eye on your investments you will want to be sure to go with a platform that has a good mobile app.
The quality range of mobile apps varies considerably. At minimum you must be able to trade all the instruments on mobile that you can on desktop. A good alerts notifications service is a must too.
In addition to a good user interface, rock-solid security layers are essential, and that means looking for biometric and two-factor authentication (2FA). Interactive Investor is only just now introducing 2FA, while other platforms lack the ability to use iOS's facial recognition software.
Demo account
Demo accounts are useful for familiarising yourself with trading and/or the investment platform itself. Strangely, the UK's two largest brokers still do not have demo accounts and are being put to shame by nimbler outfits such as Trading212 and eToro.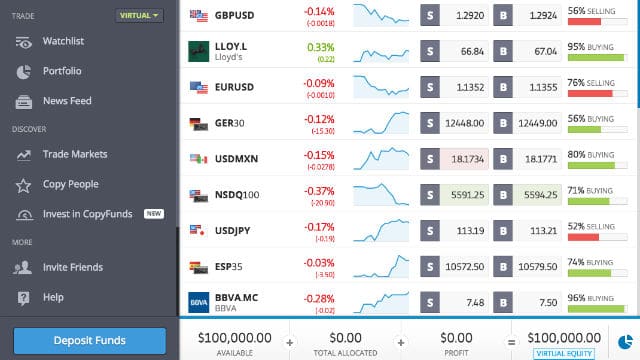 Algo trading
Algorithmic trading and robo advisors are automated trading systems. IG offers an algo trading service but, again, the largest brokers in terms of assets under management, do not.
There are also platforms that specialise in robo advisor services such as Nutmeg, which provides investors with exposure to cheap passive index and ETF-based portfolio products.
Copy trading
Copy trading – sometimes called social trading – has been pioneered by eToro globally. This service allows you to copy the trades of the top traders on the platform. eToro also offers CopyPortfolios built around various investment themes.

Real-time quotes
Many brokers only offer delayed quotes. However, the newer breed of CFD-focused brokers do provide real-time quotes on their share CFD's, which is effectively the same  as a direct quote on an individual share.
Customisable tools
Every trader and investor has different requirements, so one size does not fit all. Therefore the flexibility and customisation options for the various tools is also something to consider before making your choice of broker. For instance, can you save screens, chart set ups etc for repeat use.
Interest on cash held
Not all brokers will pay interest on you cash deposits. For example, interactive investor doesn't but Hargreaves Lansdown does. It may not be much given how low interest rates are, but if the platform is not paying you the interest then the platform is likely pocketing it themselves. A tiny percentage on a large amount of client funds is a not an insignificant amount, so that might be worth checking out too.
5. Deposit methods
Most platforms will let you deposit with a UK debit/credit card or through a bank transfer. Most do not charge for deposits and withdrawals, but some do, so be sure to check this out before opening an account.
If you want to use an e-wallet to transfer your cash on to your favoured platform, then you will probably be out of luck unless you go for one of the so-called CFD brokers such as Capital.com, Plus500 or eToro.
75% of retail investors lose money trading CFDs at this site