In this essential guide we show you where to invest to get monthly income UK – the assets to focus on, such as dividends, bonds and real estate and the strategies for being a successful income investor.
Where to Invest to Get Monthly Income UK
Take these 4 steps to get started with investing for monthly income UK
Choose an investment
Sign up to a broker
Deposit
Invest monthly
Step 1: Choose an Investment
In this section we will cover stocks, ETFs, funds, bonds and real estate. Shares and bonds are considered two important assets to provide sufficient capital and returns to generate a monthly income. When investing for income these asset classes can be accessed either directly or through ETFs and funds.
Stocks
Historically, stocks generate strong long-term returns. Through investing in a company's stock you become a shareholder and as such are entitled to a dividend payment, assuming the company pays a dividend.
When considering which income-yielding stocks to buy, you should take the following factors into consideration:
Quality 
The first consideration when investing for a retirement income is whether the dividend-yielding company you plan to invest in has sufficient internal resources (profits) to maintain and/or grow its dividend. In other words is it a quality company in terms of its balance sheet. Make sure to invest in companies that have a return on the equity they employ, has a positive net income out of which to pay the dividend and low – or no – debt. Also check for how many years the dividend stock has been paying the dividend and whether it has been increasing. Dividend stocks exhibiting consistent dividend growth is the sweet spot for income investors.
Free cash flow
Also, free cash flow is another important metric as it means that a company has the resources not just to thrive but to survive through any general downturn in the economy. Taken together these are all signs of the durability and consistency of the income streaming which will be crucial when thinking about how to invest money monthly to maintain a steady monthly income.
Dividend yield
Dividend yield is a measure of how much the company pays in dividend annually compared to its share price.  A dividend yield of anywhere between 2% and 6% is reasonable, with a figure near or above 8% a red flag. If a company pays out too much to share holders in dividends it might either it is not reinvesting profits in the company operations or it is borrowing or selling assets in order to push up and/or maintain the dividend.
Dividend payout ratio
The dividend payout ratio is a measure of the ratio between the value of dividend paid compared to net income. A ratio of less than or equal to 50% is considered positive. If all the earnings are being paid out in dividend it might indicate that the company is not investing in the company's future through reinvestment .
Earnings
Look to see if the firm has a recent history of positive earnings, of at least three years. Hopefully there have been no losses in that time and , even better, the earnings have been growing in recent years.
Consistency
A proven track record of (slowly) increasing dividends is also preferred. If management is shareholder-friendly, it will be more interested in returning excess cash to stockholders than expanding the empire.
Bonds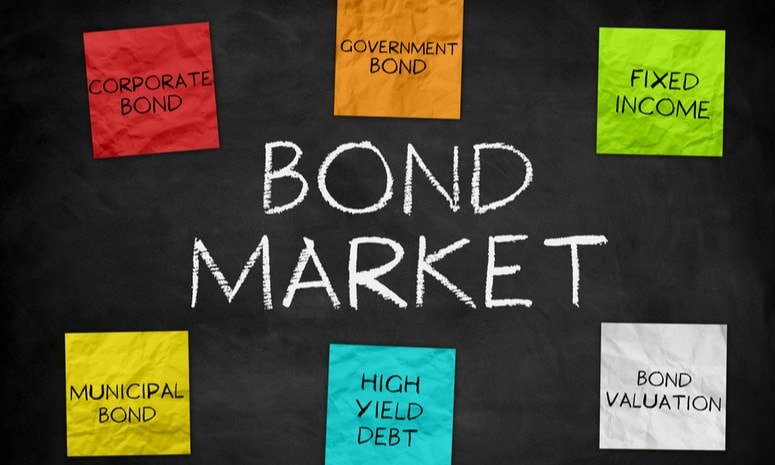 Bonds are safer investments than stocks, which means they are lower risk but not entirely risk-free. Bonds should play a key role in investing for monthly income.
Bonds are issue by governments and corporations to raise funds and are a form of borrowing. You buy bonds if you are happy to lend to a government or company and in return for your advance and the associated risk, you receive a reward in the form of an interest payment. The amount this payment represents is referred to as the yield of the bond.
The higher the yield the lower the price of the bond. Understanding this inverse relationship  between price and yield is important. If an interest rate rises then it means the borrower is having to offer more reward to the lender to attract them, which infers weak demand. Weak demand also means that the price has to fall to attract lenders to buy the bond.
Bonds therefore provide a capital return when their prices rise, which means a bond is in demand so the borrower can lower the yield paid to the lender for their cash.
Fixed income – Bond are a form of fixed income investment. Fixed income refers to the fact that the interest payment is fixed as expressed in the coupon rate of the bond. Income funds are tailored to meet the needs of fixed income investors.
Maturities –

Maturity refers to the duration of time that the borrower has to repay the funds advanced to either the public entity, such as a government or municipality, or a company. The longer you lend to a company or government the greater will be the interest rate that can be earned to compensate the lender for the higher risks involved.

Investment-grade bonds – corporate bonds that are rated Baa of BBB- (depending on ratings agency) or above. These are issued by larger companies that are cash-generative, have strong market positions and a history of solid dividend payments.
Junk bonds – Sub investment-grade bonds are also known as junk bonds. They are not necessarily 'junk' but they are higher risk than investment-grade bonds. They are issued by medium-sized and smaller companies whose balance sheets may not be as strong as investment-grade issuers and therefore bondholders demand higher interest payments for lending to them.
Vanguard ETFs are known for their cheap expense ratio charges, with its Vanguard Total Bond Market ETF (BND) a popular choice. There are hundreds of bond funds to choose from.
According to Vanguard, the BND ETF employs an indexing investment approach that tracks the performance of the Barclays US Aggregate Float Adjusted Index. The index constituents are public, investment-grade, taxable, fixed income securities in the US, including government, corporate, and international dollar-denominated bonds, as well as mortgage-backed and asset-backed securities, all with maturities of more than one year.
Real estate
The third major asset class to consider when investing for monthly income is property, which is a suitable choice for earning a passive income from rents.
Property funds – Investors can either invest directly by purchasing a flat, house or other property or by choosing to invest through a property fund such as a Real Estate Investment Trust (REIT).
Buy direct – Buying property directly is the less flexible approach because it is not as simple to sell and you have to take on the management of the asset and tenants or employ an agency to do so for you, as well as deal with tax and insurance issues.
Buy-to-let – Buy-to-let properties have been a popular approach in recent years, but changes in the tax regime has made this a less desirable choice.
REITs – REITs, and investment companies are a more flexible. Here you pool your resources with other investors and entrust your money with an investment company that invests in properties either through buying them outright or leasing.
There is a place for all three asset classes in your portfolio when investing for monthly income, but be aware that over the long-term shares have outperformed both bonds and property, especially when inflation is brought into the mix
ETFs
Exchange traded funds (ETFs) are an excellent way to invest for a monthly income because they provide cheap asset to a diversified range of underlying investments thereby mitigating risk.
Asset allocation
ETFs can be used to invest in all three asset classes explored above. The key concern is how to allocate your assets. Getting the balance right is important for determining the size of your returns but also their consistency and safety.
To deliver a dependable monthly income stream, divided the amount you have to invest into three equal parts:
A third in dividend stocks of safe companies
A third in bonds – this can be a mixture of investment-grade corporate bonds and government bonds
A third in real estate through a REIT ETF
Exchange traded funds have the following features:
Trade just like other shares on the stock market
Cheap fees that average around 0.30%
Liquid instruments
Have to disclose their full holdings daily
Provide access to all asset classes as well as market niches are hard for retail investors to enter
You could also consider other investment instruments:
Mutual funds
Real Estate Investment Trusts
Cash savings accounts
Step 2: Choose an Investment Platform
1. eToro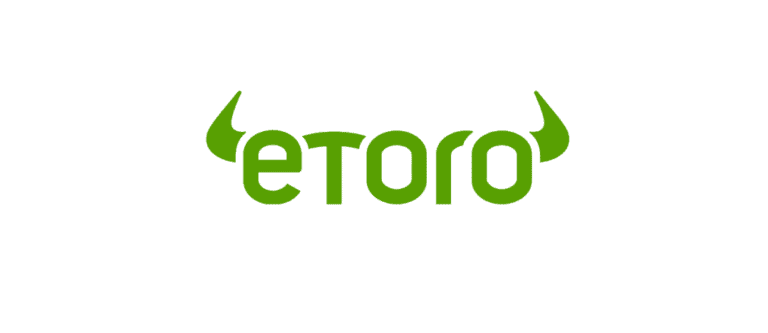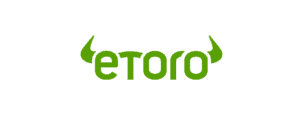 eToro is a global investment platform that offers markets for all the major asset classes. All of those characteristics make it a fit for investing for monthly income
eToro has also become the de facto home of social trading, where you can follow other investors and copy their investments using the Copy Trading feature. The minimum size of a copy is $1 so make sure you have sufficient funds in your account to be sure to copy all the trades by the trader you are copying. 
You can stop copying at any time or even decide the trades you want to copy and those not to be copied. Also, for investors looking for a passive income, eToro provides CopyPortfolio funds.
What are CopyPortfolios?
CopyPortfolios are similar to index funds (often also referred to as tracker funds) in that they are built around a specific theme but can also include an active management component. However, they are part a passive investment vehicle, where the constituent members of the fund is set and only changes as the index it tracks changes or, in the case of CopyPortfolios, the investment theme requires tweaking of the holdings to reflect new entrants or to meet the rebalancing requirements of the portfolio to reflect changes in the size of each holding relative to the fund's other holdings (referred to as weightings).
Minimum initial investment is $2,000 but this is in order to guarantee that there are sufficient funds to be able to replicate all the holdings of the Copy Portfolio fund being invested in. Subsequent investments must be a minimum amount of $1,000.
In order to start investing for monthly income with a CopyPortfolio you will need to sign up with global investment platform eToro. This is doable in a few minutes and you can start investing.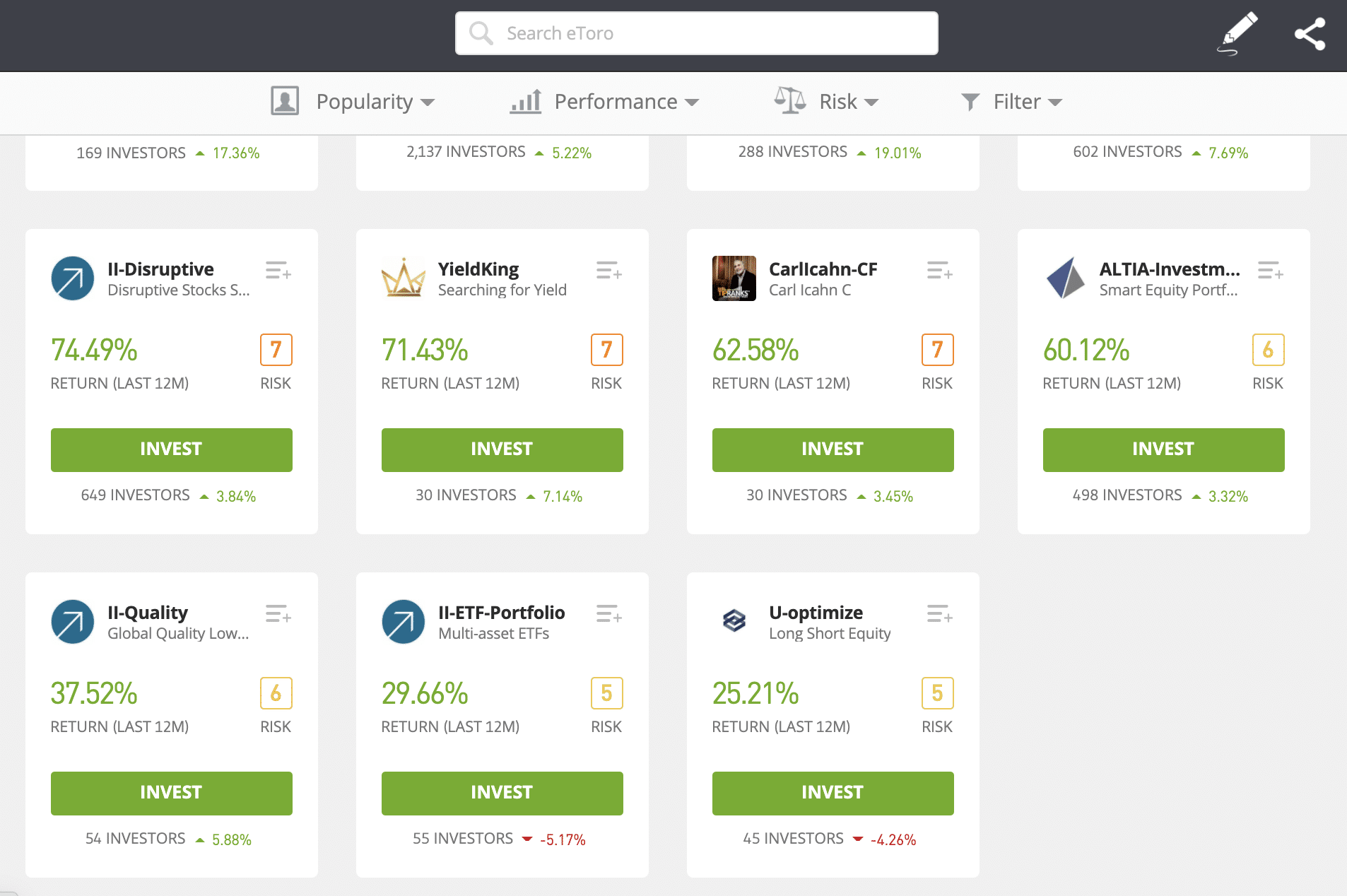 It is a frictionless affair signing up with eToro and you can get start trading literally in minutes However, in order to make full use of the platform you will need to verify your account by uploading a photo ID such as passport or driver's licence and a utility bill to prove where you live.
Depositing funds with eToro is straightforward, with wire transfer and debt/credit card transfer being popular, but there  are also options such as PayPal and variety of e-Wallet routes such as Skrill and Neteller. Minimum deposit amount is $50 (£36) but with a bank transfer that rises to $500. There is no fee involved with depositing but it costs $5 to withdraw funds.
Fully regulated by the Financial Conduct Authority and funds protected by Financial Services Compensation Scheme.
Sponsored ad. Your capital is at risk.
2. Fineco Bank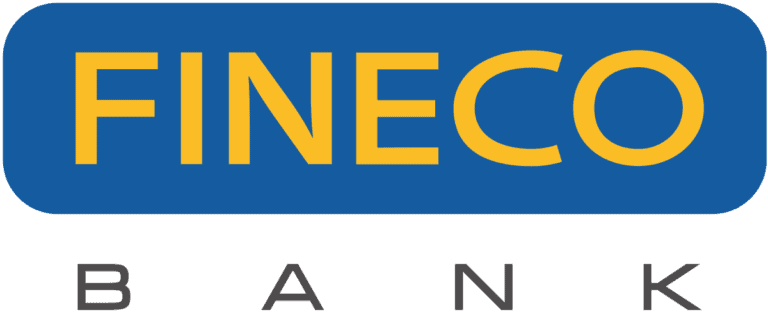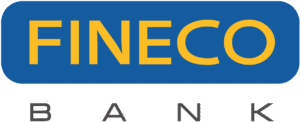 Fineco Bank is a relatively new entrant to the UK market and offers an extensive range of investment products to choose from when investing for monthly income.
Beginners may find its huge spread of ETFs and mutual funds too much, but the platform provides excellent signposting to help. For example there is its ETF centre which includes a section for ETFs as well as a 'most popular' section which include not just ETFs but the mutual funds and trusts being bought on the platform.  There's also a 'most traded' and 'most observed' section too.
Funds are helpfully grouped into sections such as cautious, moderate and adventurous as well as bond, equities, emerging market, UK and US. You can sort funds by expense, returns and provider.
The platform charges an annual management fee of 0.25% for holding funds. That falls to 0.15% for amounts invested between £250,000 and £1 million and 0% over £1million If you take out an ISA in the 2021/2022 tax year then the platform fee is 0%.
Unlike eToro, Fineco charges a commission on share dealing:
UK shares £2.25
US share $3.95
European shares €3.95
Regulated by the FCA and funds protected by the FSCS.

Sponsored ad. Your capital is at risk.
Step 3: How to Make Money from Investing for Retirement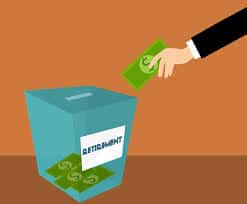 There are four main areas to focus on when it comes to maximising the money you can make from investing for retirement and when assessing how to invest money monthly:
Reinvesting dividends
Compound investing
Pound cost averaging
Tax planning
How to reinvest dividends
When you buy a share from a company that pays a dividend it will have a policy governing those payments. This will include things such as the frequency of the payment, which is usually half-yearly or quarterly and whether or not it seeks to target a growing dividend or seek to maintain it through leaner years.
Distribution – The payment is collected on your behalf by your investment platform and you can then decide whether you want to take it as part of your monthly income or to reinvest it. To reinvest it, simply buy more shares in the company using the cash from the dividend payment.
ETFs – When buying exchange traded funds, the fund manager collects the dividends for you and this in turn is gathered up for you by your brokerage. As with the dividends from your share holdings, it is up to you to decide what to do with the proceeds of the dividend payments. reinvesting will boost your returns.
Mutual funds – In the case of mutual funds, they will often come in two share classes (sometimes many more) – accumulation and income, although, confusingly you don't buy shares in mutual funds but units).
Mutual fund unit share classes – At the investment stage you can choose the accumulation class if you want the dividend payments to be automatically reinvested or, alternatively, the income version if you want the dividend paid directly to you.
How compound investing works
Breaking it down, the compounding effect is where you add the return from the first period of investment to the initial investment amount and then carry the new balance over to the next year. You then apply the growth rate to the new balance that includes the interest previously earned. Compounding is a major advantage to consider when discussing how to invest money monthly.
In this way your money will grow much faster than if you simply just added up the returns at the end of each year.
For example, if you invested £1,000 at a growth rate of 10%, at the end of the year 1 you will have earned £100 interest. The balance at the end of the year is now £1,100 (see table below).
Now in the second year instead of applying the 10% growth rate to your initial investment amount in Year 1, you apply it to the end balance of the first year (1,000 + 100 = 1100).  The amount of interest earned in the second year rises to £110. That is added to the initial balance in Year 2 (1,100 + 110 = 1,210), and so on.
If you had just applied the growth rate to the original amount each year you would have earned 100 x 5 = £500.
With compounding, you grow your money by £610.
| Year | Growth rate calculation | Growth earned | End balance |
| --- | --- | --- | --- |
| Year 1 | £1,000 x 10% | £100 | £1,100 |
| Year 2 | £1,100 x 10% | £110 | £1,210 |
| Year 3 | £1,210 x 10% | £121 | £1,331 |
| Year 4 | £1,331 x 10% | £133.10 | £1,464.10 |
| Year 5 | £1,464 x 10% | £146.41 | £1,610.51 |
How to use pound cost averaging
Pound cost averaging is where you invest regularly over a period of time. By doing so you will averaged out the ups and downs of your investment returns, known as smoothing the volatility.
For example, if you are regularly investing £200 a month, in the months when the market is rising you will be able to buy proportionately less shares than in periods when the market is falling and the shares cost less so you can buy more of them with £200.
How to apply tax planning
If you take advantage of the various tax wrappers from the government, then you can maximise your returns still further.
If you hold your investments in a Self Invested Personal Pension (SIPP) then all your gains are tax free, but there are controls on when and how much you can access your money before retirement age.
Another tax wrapper is the Individual Savings Account. Each UK taxpayer receives a tax-free allowance of £20,000 for an ISA. All capital gains on investments held within it are tax free. However, you must use the annual allowance or lose it – it can't be carried over to the next year. Fineco Bank offers an ISA account for its customers.
Investing for Monthly Income Example
Let's assume we have split our investment between three asset classes with a single instrument for each asset in order to keep it simple.
What's the withdrawal rate and why does it matter?
You also need to decide how much income is your require and determine how much it will be safe to withdraw from your retirement investment portfolio each month in income without damaging the portfolio's ability to carry on producing sufficient returns to maintain your monthly income – this last part is known as the withdrawal rate.
As a rule of thumb it is around 3% of the overall invested amount for the UK. In the US the rate is around 4%, but is depends on how the calculation is made.
So if we assume a withdrawal rate of 3.2% and the target annual income is £10,000 a year (divided by 12 for monthly income = £833), while allowing for inflation, the portfolio value would have to be £312,500 (or £26,000 for monthly income), according to research by data provide and analyst firm Morningstar.
Invest early and often
Trying to invest for a pension pot of say £40k, £200k or more can seem daunting, but it's all about investing early and often in amounts u=you can afford, after paying off debts.
Magic of compound for invest monthly income
Using a compound calculator you can work out how to invest money monthly in terms of how much you would need to put aside monthly and over what period of time in order to reach the capital amount required to generate monthly retirement income of £833 (£10,000 annually).
Initial deposit: £5,000
Rate of return: Assume 5% annualised returns
Monthly investment amount: £350, compounded quarterly (assuming dividends paid quarterly)
Investment period: 30 years
After 30 years you will have amassed £312,000, which is exactly the amount needed to provide for an income of £10,000, which equates to around 3% of the invested portfolio.
To achieve this end, divided your initial investment equally between Halfords, BND ETF and IUKP ETF.
If you choose to invest through eToro, all of the three investments can be bought on eToro, all for 0% commission and in the case of Halfords no stamp duty costs either for both the initial amount and the subsequent monthly amounts.
To see exactly how much you are receiving in dividend payments from the company or bond:
go to your portfolio
select the line of stock from the list of holdings
edit trade: click on the cog icon to the right to the profit and loss figure
Conclusion
In this guide, we explained how to invest money monthly for income by discussing the various factors you need to consider in order to make an informed investment decision when investing for a monthly pension income.
One approach is to take a long-term investment view and to invest in a blend of asset classes that take into account capital preservation, but with scope for some capital growth and that generates a secure and dependable income, from both shares and bonds.
Dividend yielding stocks are the number one choice for invest monthly income. The earlier an individual starts investing for a pension the better to make use of the powerful effects of compounding the income generated from dividends and bond yields. You should also have an idea of how much you need and how much you will need to withdraw when you retire, so you can work towards a target amount to invest for.
When retirement arrives the income-generating portion of the portfolio can be used to fund retirement needs, while limiting the need to drawdown excessive amounts of the invested capital. The withdrawal target for monthly income should not exceed around 3%.
If you've decided to start investing for monthly income, eToro provides a cheap way to do so with its 0% commission on share dealing and ETFs. In particular you can take a look at its growing range of CopyPortfolios as a passive investment for your portfolio, with the Dividend Growth particularly well-suited for income-seeking investors.
Also, ETFs and Real Estate Investment Trusts are a way to diversify investment and earn income from the yields they offer.
FAQs
How can I start investing for monthly income?
Is property an investment for monthly income?
What are funds to invest in for monthly income?
Are cash savings accounts suitable for monthly income?
What is considered a suitable dividend yield for a stock?
What sort of bonds should I invest in for monthly income?