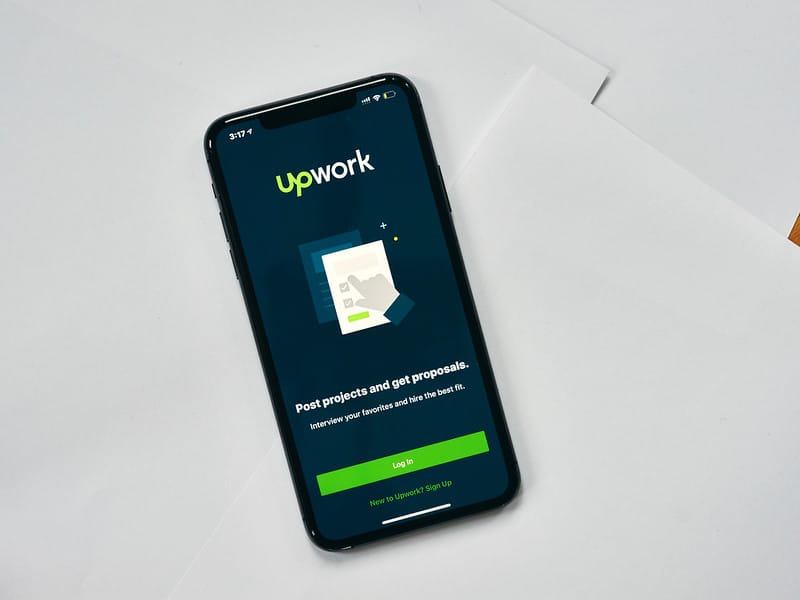 Upwork is scheduled to report its financial results covering the first quarter of 2021 this afternoon after the market closes and investors will be waiting to see how the company has managed to keep growing even as the pandemic tailwind is weakening.
After shares in the US freelancing platform jumped 223% last year, Upwork's stock is trading 27% higher in 2021 as investors keep betting that the company will emerge stronger from the virus crisis, with more and more companies turning to remote workers to reduce their overhead while fulfilling specific assignments without expanding headcount.
However, it remains to be seen if Upwork will continue to outperform the market's expectations now that the temporary tailwind provided by the pandemic will soon be over as vaccines continue to be rolled out across the world.
What is the market expecting from Upwork this quarter?
Analysts are expecting to see Upwork's revenues landing at $107.2 million during this first quarter of the year, which represents a 29.2% jump compared to the same quarter last year, while losses per share are forecasted to end the period at $0.04.
Upwork reported its first profitable quarter during the three months ended in December last year and the market reacted quite positively to that achievement, even though the company is still spending a good deal of money to maintain its growth rates since around 35% of its sales go to marketing.
However, for a company whose services are particularly useful to businesses in a scenario like the one resulting from the pandemic, Upwork's growth fails to impress, as the company reported a 21% jump in its gross services volume (GSV) against a three-year pre-pandemic average of 22%.
Meanwhile, sales moved 24% higher in 2020 vs. a pre-pandemic compounded annual growth rate of 24.7%. Not impressive at all.
What this could mean is that the pandemic tailwind may have not been as strong as the market thought initially, and that assumption is reinforced by the fact that shares have slid from an all-time high of $63.9 per share back in February when those results were released to $43.8 during yesterday's stock trading action. This results in a 31.5% loss and possibly signals that too much optimism was (or has been) priced into the stock.
Upwork share price forecast
According to data from Seeking Alpha, from the 6 analysts currently covering the stock, 5 of them have rated Upwork a buy with 4 of those taking a step further by rating it a strong buy.
The consensus 12-month Upwork share price forecast at this point is $68.2 per share, which represents a 55.5% upside potential if that target is hit.
As expected, price targets for the company started to be lifted after that surprising fourth-quarter report, with forecasts moving from $33.4 to $68 right now. Notably, Citigroup (C) is one of the most influential bulls among this crowd, with a price target of $75 per share for Upwork as the bank's analysts believe that the company's two consecutive quarters of better-than-expected results are pointing to stronger post-pandemic growth rates.
A closer look at Upwork's past performance shows that the company's growth in 2020 was relatively unimpressive. However, if the firm manages to trim its marketing and administrative expenditures without affecting its top-line performance, chances are that it could swing to sustainable profitability in the near term.
Whether that is good or bad for the stock price remains to be seen, as the market seems to be pricing a lot of growth without any clear signs that such expectations can materialise.
Based on that, investors should expect strong post-earnings volatility, especially if the company misses analysts' forecasts or fails to dazzle the market with its guidance for the full year.
Nevertheless, from a technical standpoint, if Upwork shares dive post-earnings, there is an area of support around the $40 level that should hold as long as the company's results manage to maintain the market's optimistic forecasts in regards to its future growth.
If that is not the case, it would be plausible to see Upwork falling beyond that level, possibly to the low 30s. For now, the outlook seems bearish and a head and shoulders pattern reinforces that thesis, with the neckline sitting at $40.
Looking to buy or trade Upwork shares now? Invest at eToro with 0% commission!
75% of retail investor accounts lose money when trading CFDs with this provider